At 10:03 AM ET Nicky Catsburg brought the #33 Mobil 1/Sirius XM C8.R across the finish line! There was fierce competition in the GTE Am class, but the Corvette Racing trio of Ben Keating, Nicky Catsburg, and Nico Varrone fought off rivals from Aston Martin, Porsche, and Ferrari to complete a victorious 313 laps in the 100th running of this iconic endurance race at Circuit de la Sarthe.
This is a bittersweet win for Corvette Racing, as it will be the last as a factory-backed program (our Scott Kolocki reported on that stunning news here). And after a disappointing 6th and 7th place finish last year, this is an encouraging exit from factory-backed competition for the formidable Corvette Racing team.
This quote sums up the experience perfectly.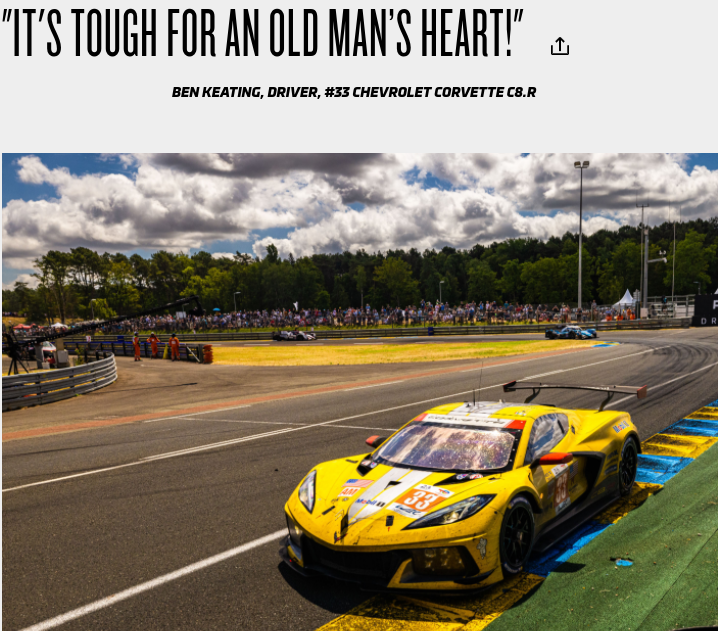 Here are the top 5 for the GTE Am class.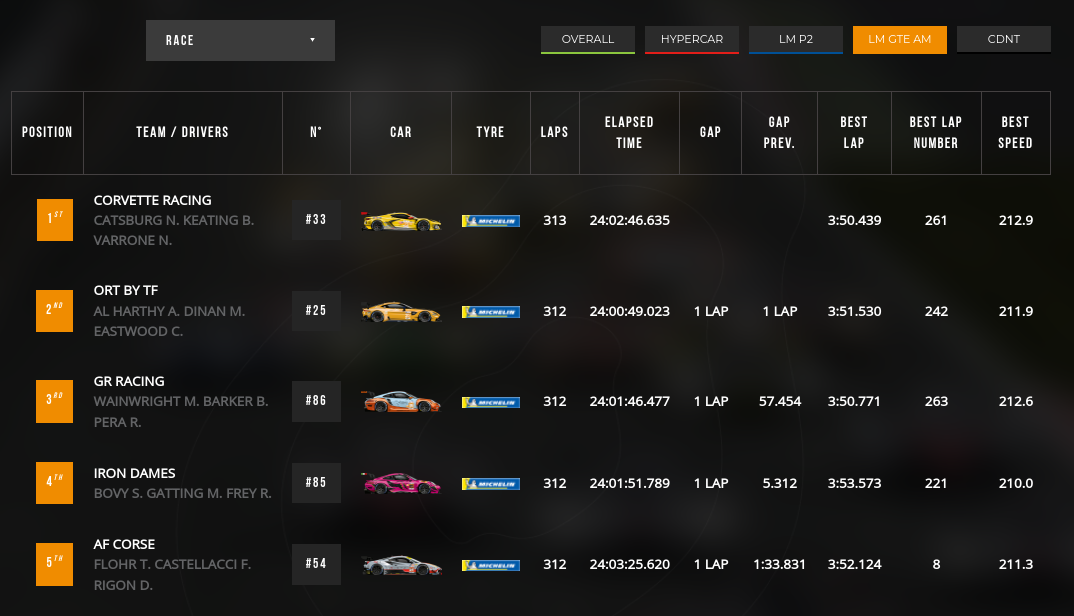 A highlight of the stumbles.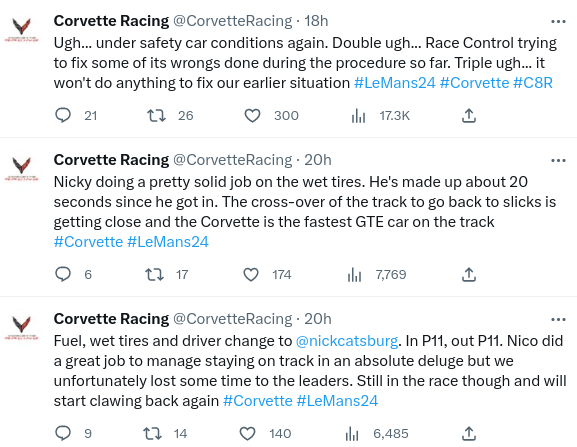 The comeback.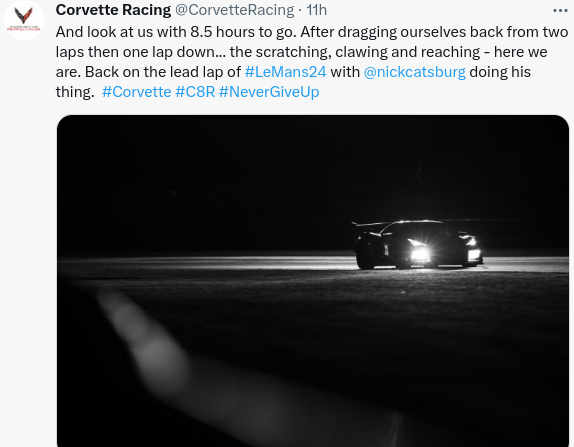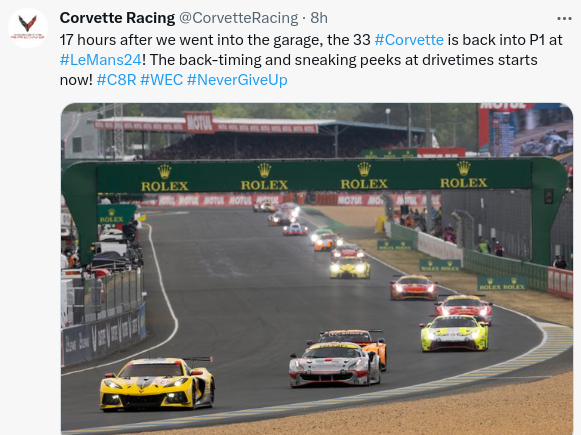 A shout-out to the behind the scene warriors of Corvette Racing.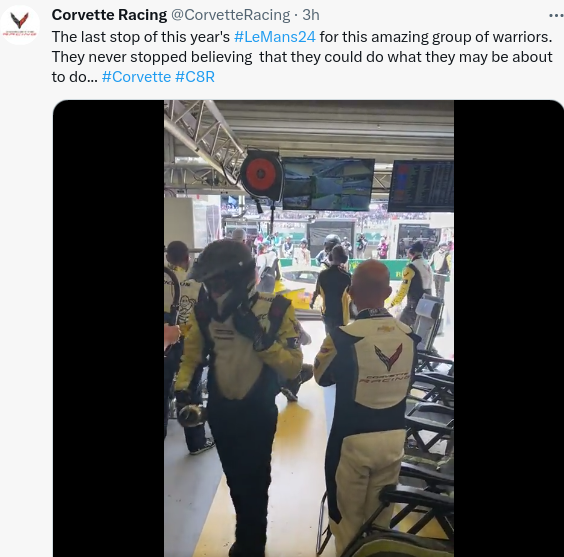 And encouragement from the team as the race closes to a finish!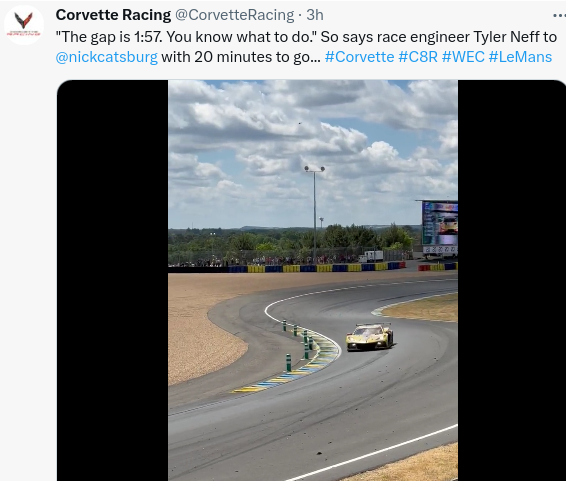 Congratulations to the magnificent trio of Ben Keating, Nicky Catsburg, and Nico Varrone!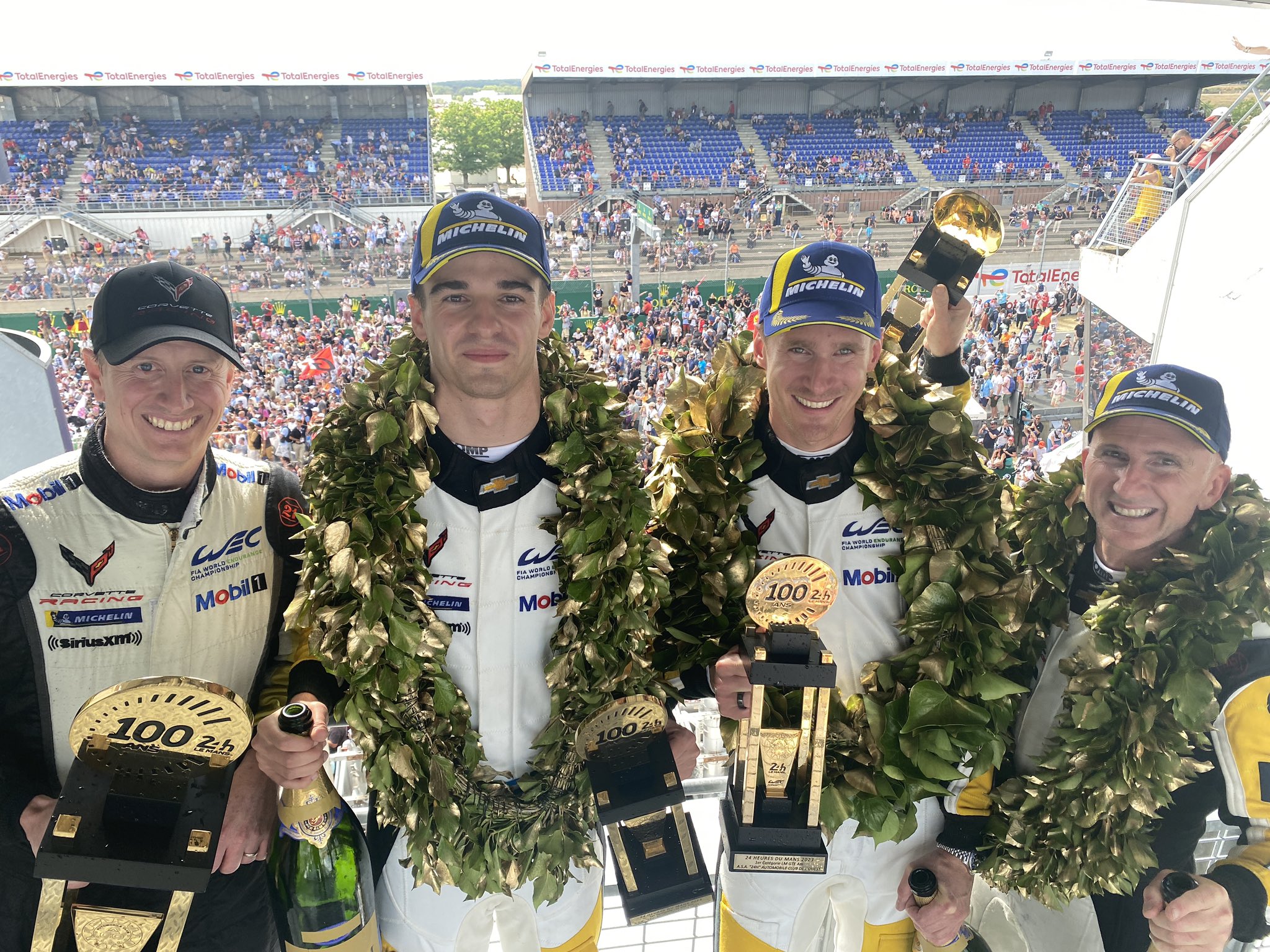 I hope you've enjoyed following this #33 team as much as I have. For more highlights and videos directly from Corvette Racing, click here. We have an active community on our Facebook page, I would love to hear from you!  Douglas B.