As reported by CorvetteBlogger, a handful of 2020 Corvette C8's have had small oil spots appear under them after break in.
The owner of the Arctic White C8 in the article noticed one morning that a small oil spot had formed under his engine. He posted the picture, attached below, to CorvetteForum.com. It was suggested that he head to his dealer to have it looked at.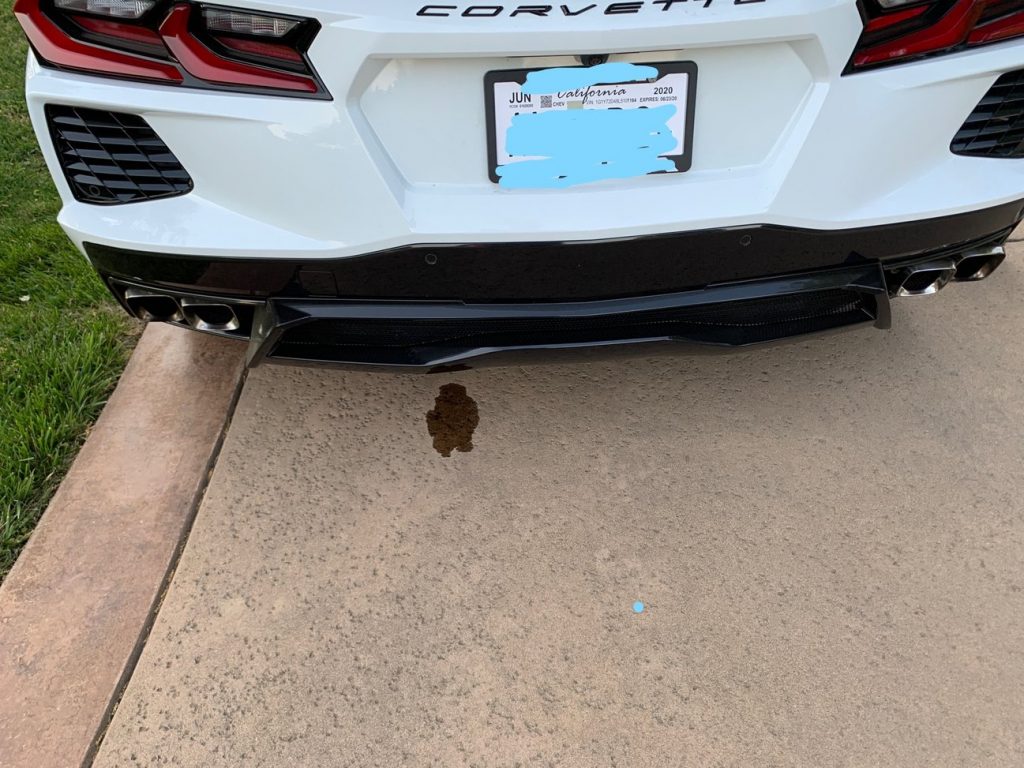 The response he received was that there was a hydraulic transmission mount that had a leaky seal. He also mentioned that the service advisor told him that a handful had been reported, and that a TSB was likely coming.
Thankfully, as it seems to be a known problem, they overnighted the replacement seal and had him on his way again within 24 hours.
Seeing as no more new 2020 Corvette C8's will be made, it's important that any owners report even the smallest issue to their dealers. This way, the Corvette team at GM can create TSB's, fix the issue in future model years, and generally improve the manufacturing process.
Approximately 2,700 Corvette C8's made it out of Bowling Green before GM shut down the factories due to the coronavirus pandemic.