Earlier this month, we shared that the NHTSA has had multiple complaints of the Corvette's front trunk (aka frunk) opening while driving.
In a heavily engaged discussion on MidEngineCorvetteForum, the issue might have been narrowed down to an issue of pressure. But not air pressure on the frunk.
The pressure in question is the fact that in many cases, owners of cars with keyless entry and ignition keep their keys in their pockets. So when someone shifts in their seat, stretches at a light, or otherwise moves or puts pressure on the keyless fob while driving, it may be enough to depress the button that sends the signal to open the frunk.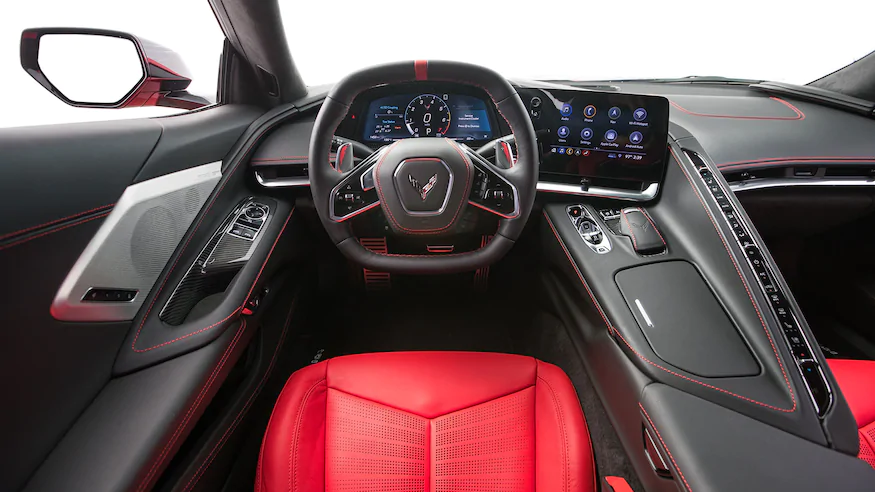 The Corvette C8's software package should prevent the frunk opening in any other drive mode other than park. However, with how often the production of the C8 was delayed, and in the rush to catch up to orders, some defective sensors may have been installed on the latches of the frunk.
If this truly is the cause, then the issue could be resolved through a recall and having dealerships replace the sensors. Or, in today's age of programmable sensors, another solution may be an over-the-air software patch that could be downloaded to the car, either at the dealership or even via an owner's home internet or cell phone.
This is how updates for many brands of cars and trucks infotainment systems are delivered, so it is not entirely out of the realm of possibility to send a software patch the same way.
We'll be keeping our eyes on this thread and surrounding speculation, and update as we have more information.