As reported on AutoEvolution, a video went up recently from Dobre Cars that pits a brand new 2020 Corvette C8 Z51 against a Ferrari 488 Pista.
This is, in a way, a measure to see if the Corvette does indeed stand a chance as an American supercar. It's also a stock C8 versus one of Ferrari's hardest-core track specials.
Let's just get the tale of the tape out of the way first. The Corvette brings 490 naturally aspirated HP to the ring, while the 488 Pista comes with 710 twin-turbocharged HP in a track lightened, stiffened, and oriented package.
Where the Corvette swings back with a good right left combo is in the pricing department. The Corvette keeps the same HP from the lowest end at $60,000 to the top of the range 3LT Z51 package tickling at $100,000, while a 488 Pista needs a bank account hit of at least $350,000 to start, before options.
As expected, the car that is designed for the track and having almost 40% more power walks away with the win. However, in some challenges, the Corvette stays competitive until the twin turbos on the Pista spin up and propel the Ferrari into the distance.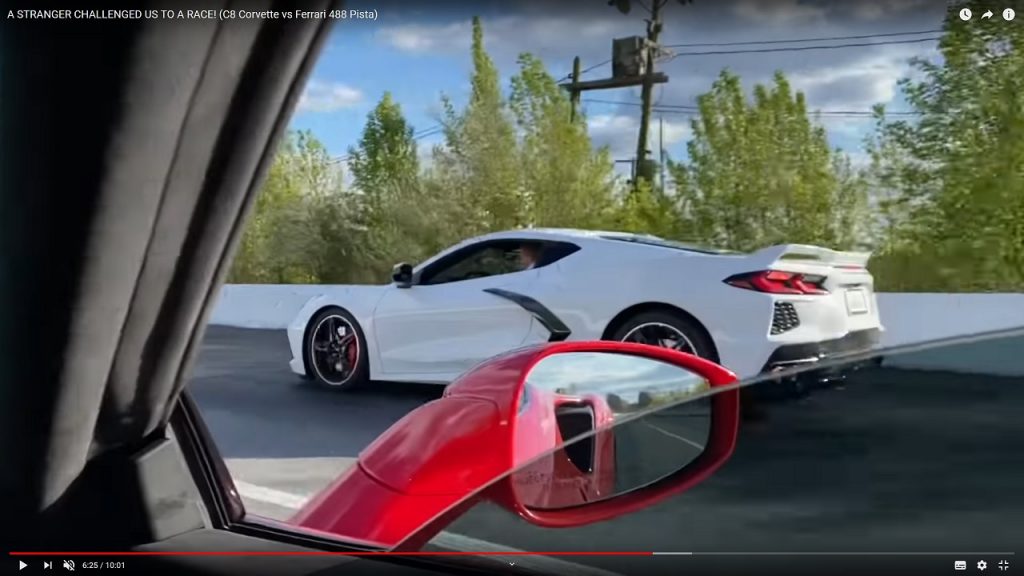 It will be interesting to see what the tuned versions of Corvette C8's can do. Hennessey's twin turbo C8 is already posting over 640 HP on 5 PSI boost, and once a Hennessey HPE1000 C8 version comes out, it's possible that the car could stomp the Pista. Only time will reveal the answer, however, with the C8 being so new.