The arrival of the 2003 Chevrolet Corvette represented the culmination of fifty years of evolution for General Motors flagship automobile.  It had been during the spring of 1953 that the first Corvette had been unveiled at GM's "Motorama".
See more: 2003 Corvette research center.
2003 Corvette Owners User Manual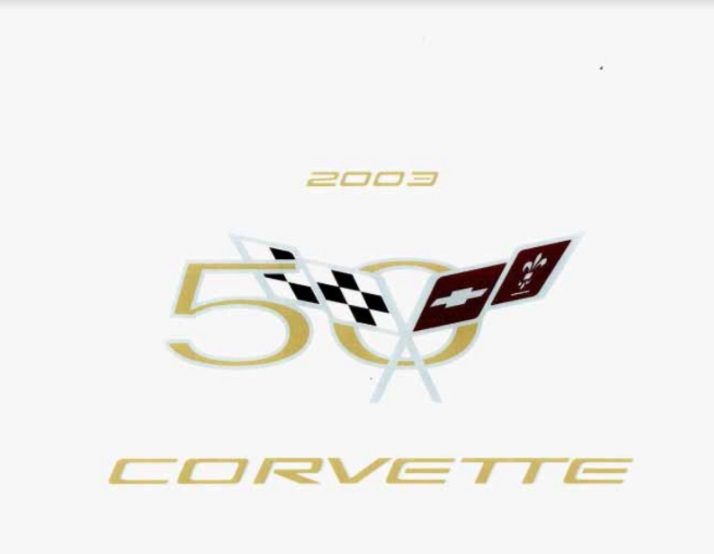 You can download for free this exclusive 2003 Corvette User Manual for more information about the car.
Download 2003 Corvette Owners User Manual
See Also
Source Material:
The Pocket Book of the Corvette: The Definitive Guide to the All American Sports Car – Copyright 2003, Barnes & Noble
CORVETTE: Sports Car Superstar – Copyright 2005, PIL – Publications International, Ltd.
Corvette Black Book – Copyright 2009, Michael Bruce Associates, Inc.
The Complete Book of Corvette, Every Model Since 1953 – Copyright 2005, Mike Mueller – MBI Publishing