You've seen the articles: "Car found in a barn with low miles. Has been off the road for 25 years. Has the special 1-in-1000 trim or engine". Those rare and amazing vehicles are becoming fewer and fewer, but there are still some out there. In this case, this special vehicle was right under my nose and sits like a beautiful 3500lb trophy for one local dealership.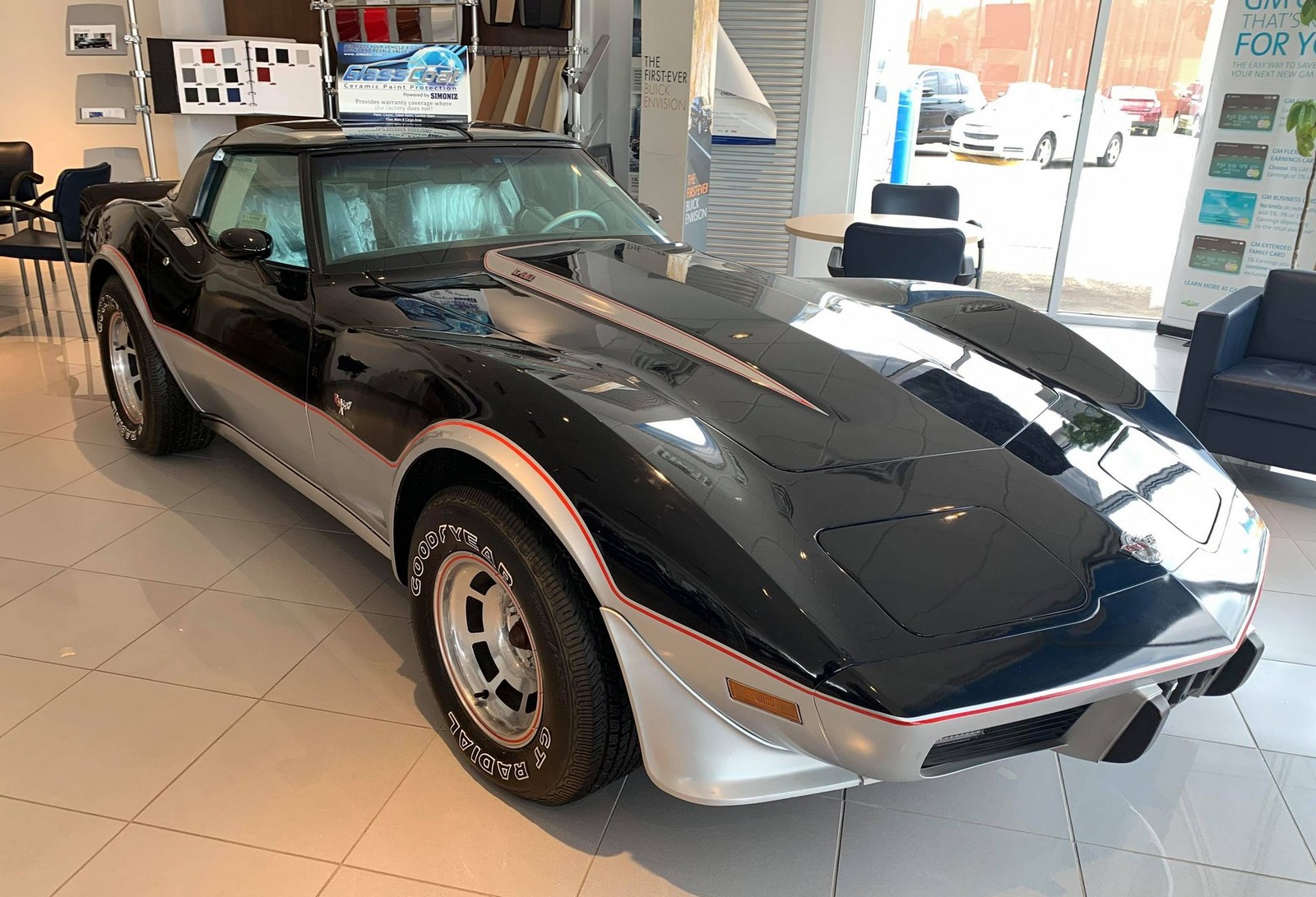 This is a 1978 25th Anniversary Corvette located in the showroom of Ferris Toyota in New Philadelphia, Ohio. This dazzling automobile is in a condition that you'll likely never find anywhere else.
The Car
Before the punchline, a bit of info on the car itself. The 1978 Stingray was in its 6th year and even with the upper-level L82 350ci V8, it was still one of the Corvette's least powerful offerings. That didn't stop Chevy from making this stylish and punchy Anniversary edition. The base Corvette for this year had a very mild 185 horses, but the upgraded L82 engine (found in this car), with an upgraded camshaft, special heads, and more, got 220 horsepower.
More than that, the 25th Anniversary was the top Corvette offering that year. Adorned with decorative dual color schemes, optional 4-speed manual, optional leather interior, optional T-roof, power locks, power windows, AM/FM stereo with cassette, 25 Anniversary paint, and aluminum wheels. You couldn't ask for more in 1978.
Quick Specifications*
| | |
| --- | --- |
| Engine | OHV, 90o V8 |
| Bore X Stroke | 4.0 x 3.48 |
| Displacement Cu. in. | 350ci (5.7 Liters) |
| BHP | 220 @ 5200 |
| Torque | 260 @ 3600 |
| Carburation | 4-barrel quadrajet |
| Exhaust System | Dual |
| Transmission | 3-Speed Automatic / 4-Speed Manual |
| 0-60 mph | 6.8 sec.** |
| 0-100 mph | NA |
| 0-¼ mile | 15.5 @ 90 mph |
| Top Speed | 123 mph |
| Curb Weight | 3600 |
* Hot Rod 1978 / ** estimate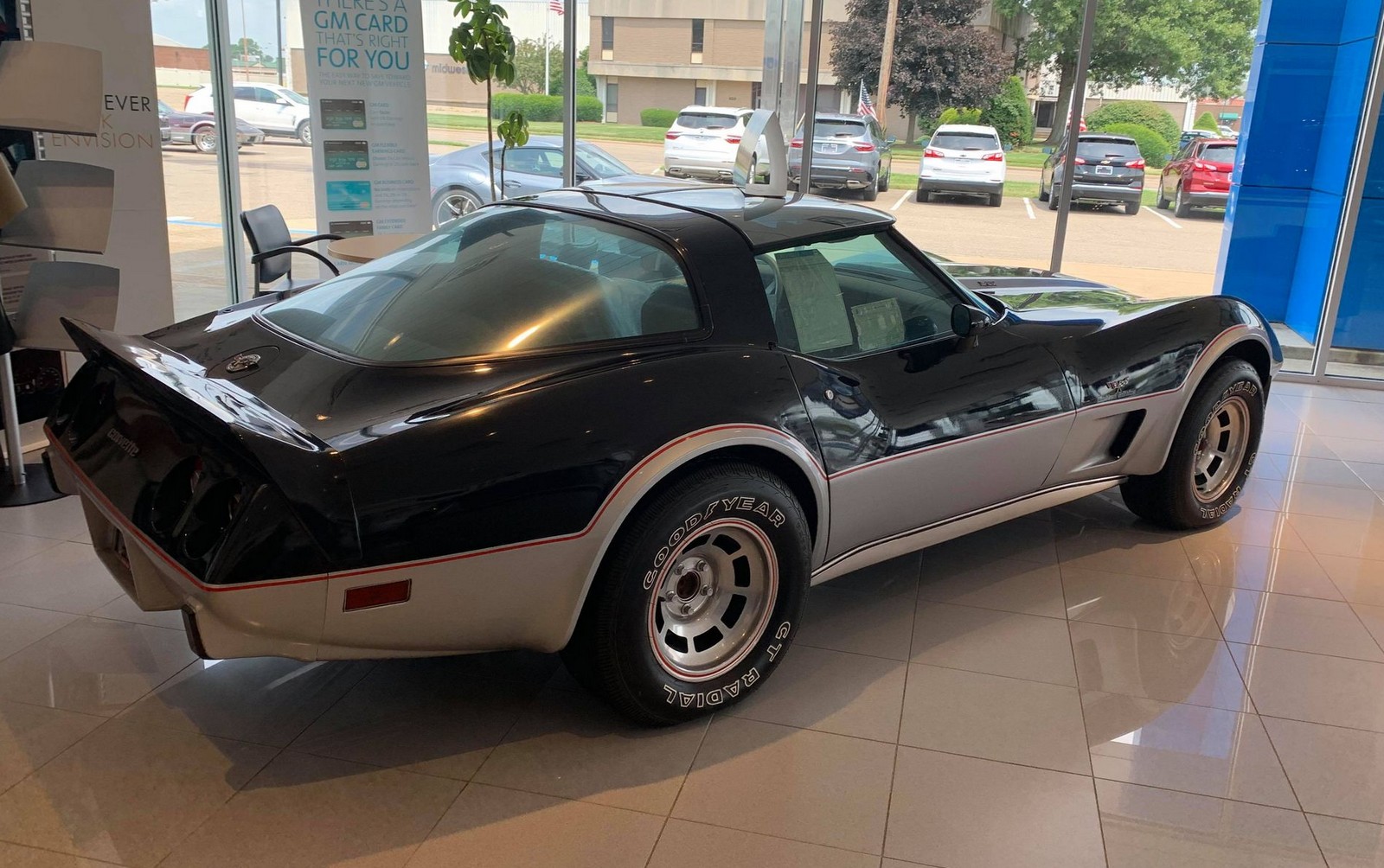 Storyline
So, what is special about this Corvette that is still one of over 11,000 made? This car is special because it was NEVER titled. This 40+ year old car has less than 500 miles on it (I think the owner's son said just over 300) and has never seen the road. It remains a fixture in the showroom and is not supposed to move henceforth as the owner doesn't have the need to part with it. That isn't to say a large offer wouldn't move it into daylight, but it is not on their website for offers at this time.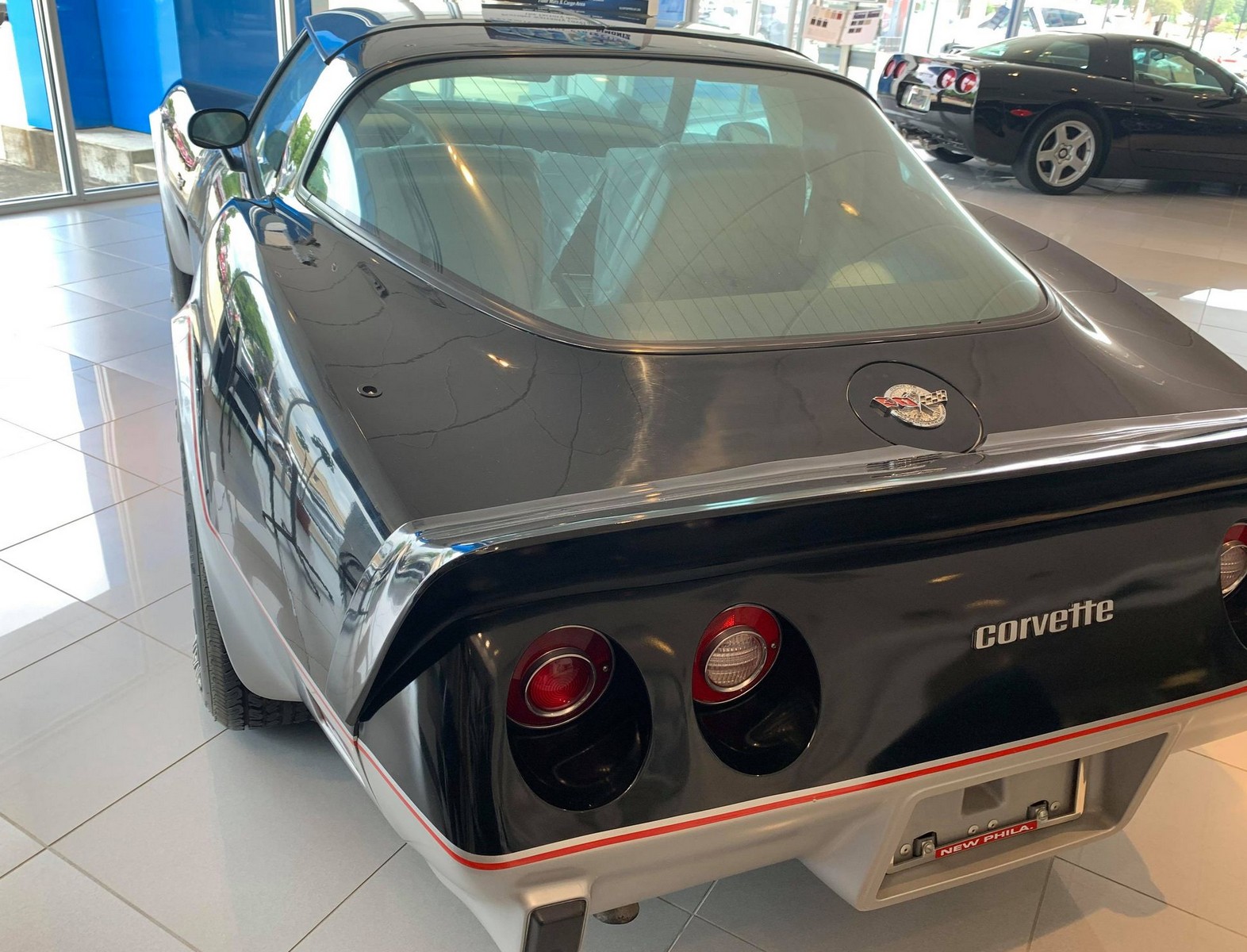 So, what would this car command for pricing? Who knows? Mint condition examples are fetching above $30,000, so a car this "NEW" could possibly require over $50k. Likely more than the asking price, however, as the person taking possession would have a fortune in replacing all kinds of parts that have sat almost totally idle for FOUR decades. Even the tires are garbage – seemingly original to the car!
Whatever the price, it is a true time capsule from a very different time in auto history. This car would appear in the showroom just as it sits, and aside from some scuffs and much-needed paint buffing/waxing, the car is simply factory-fresh. The interior is still in the plastic wrap – with seat and floor coverings – as if teleported from 1978 with loving care. The black and silver paint scheme is the paint combo you'd want from this special edition and it looks fantastic.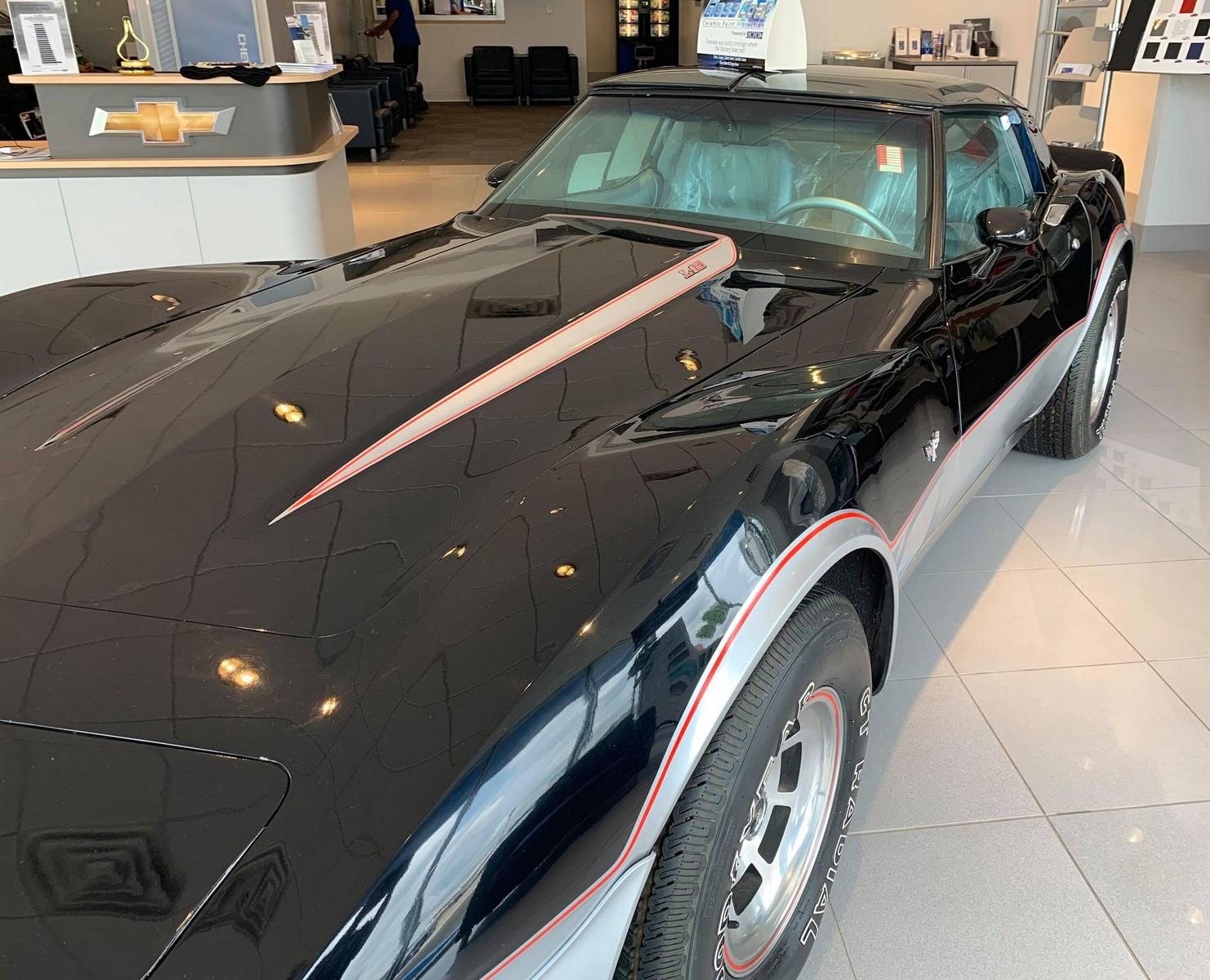 Last Word
It was an amazing find. I was there to trade my 24k mile C5 Corvette in on a 30k mile C6 Corvette, only to find the C3 of a lifetime. No, this isn't an L88, or even a ZR-1, or even one of the faster Corvettes made. In fact, the speed and tech of my new Corvette would make this one seem like a clunky, slug of a sports car. It doesn't matter. This car is a gem in its own right with gorgeous looks, startlingly new interior, and title as the pinnacle of performance for its day.