FOR SALE: A Meticulously Built 1963 Pro-Tourer Split Window Corvette!
Over the past year, we've brought you a lot of unique, rare and beautifully restored Corvettes that we've found for sale via a variety of auction and automotive sales sites.   While we often try to find OEM, numbers-matching cars, today's Corvette is a bit more unique.  While it is registered as a 1963 Split Window Corvette, this one is really a whole lot more.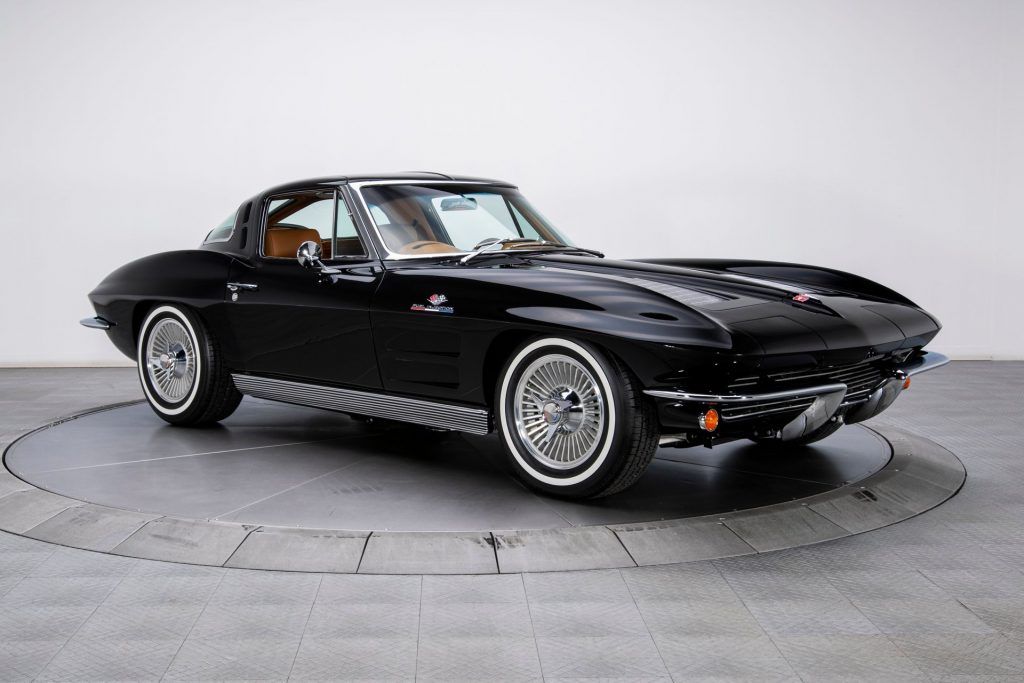 If we're being completely honest, it's a little difficult to classify this beautiful and meticulously restored second-generation Corvette.  As any Corvette enthusiast will tell you, the 1963 split-window is the most iconic, most celebrated Corvette of them all.  It's a revered classic by both the casual enthusiast and the most committed collector.  However, this Corvette is a little bit deceiving, for under its hood lives a 505 horsepower 7.0L LS7 Corvette engine out of a late model C6 Z06 Corvette that's been paired to a GM 6L85E 6-speed automatic transmission.  Look a little further and you'll find a fourth-generation Corvette rack-and-pinion steering system as well fourth-generation 4-wheel disc brakes.  Rounding out the car's powerplant, this 1963 Pro-Tourer Split-WindowCorvette also features a fourth-generation Corvette Dana 44 differential with 3.54 gears.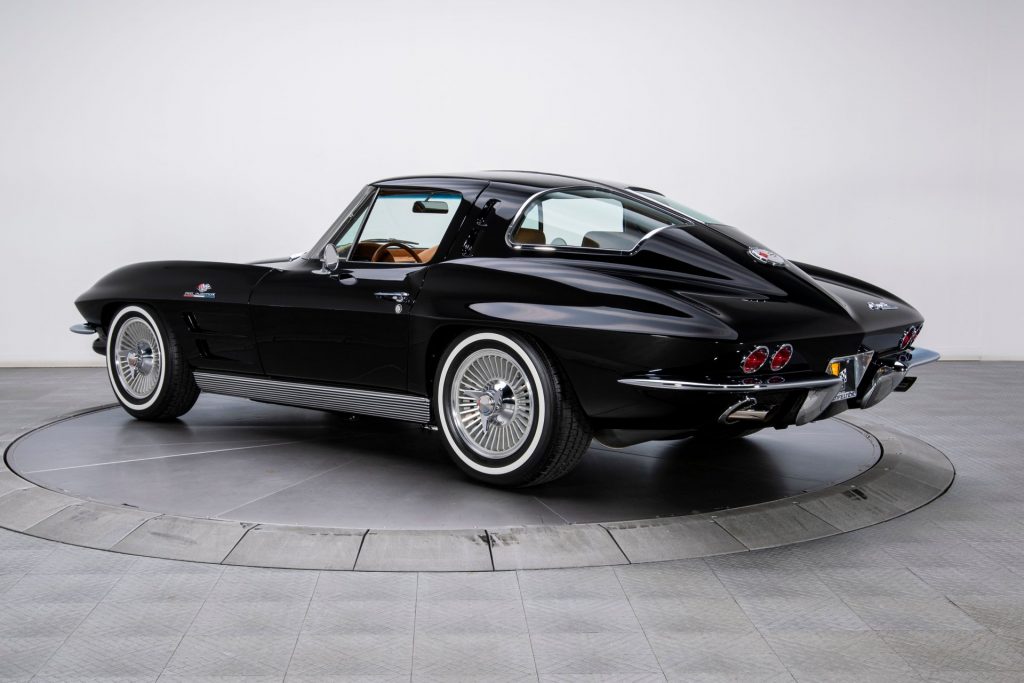 We'll get to the rest of this incredible build momentarily, but first we want to share a bit of the history behind this car and to explain why it's such an exceptional example of the classic 1963 Corvette.  More than that, we want to help explain the big-dollar asking price that's associated with this ride (more on that below.)
Every car has a story.  Sometimes, it is the memories those stories recall that separates a casual fan from  a passionate enthusiast.  The owner of this sweet Chevy developed an obsession with the 1963 Corvette Split-Window coupe while hanging out with a college buddy who happened to own of his very own. Not surprisingly, that car eventually ended up in said owner's possession, and he began to make plans to performed a detailed restoration.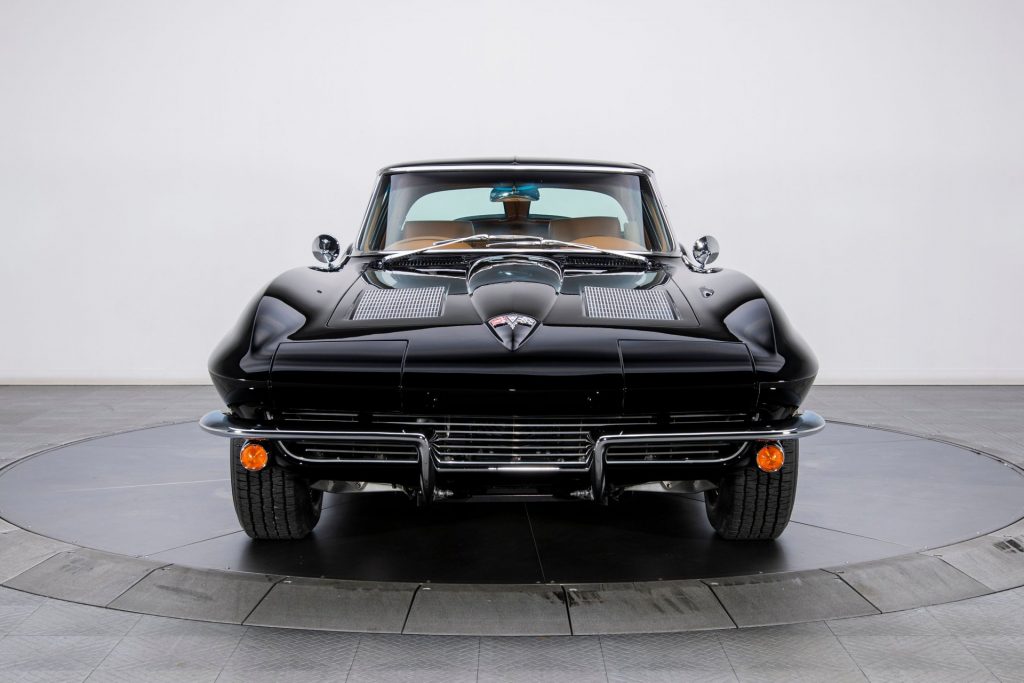 A few years passed and his priorities changed.  The Sting Ray was sold in favor of generating the needed funds for a down payment on a new house. However, as all gear-heads know, obsession never leaves a true car fanatic, and many years later, another black split-window coupe was acquired to fulfill the dream of building his "forever car."
This "new-to-him" 1963 Corvette Sting Ray was promptly transported to Corvette Specialists GTS Customs in Simi Valley, California.  Over the course of several years and with a good amount of money changing hands along the way, this exquisite classic debuted as one of the first Corvette resto-mods to be honored with the NCRS (National Corvette Restorers Society) 427 Concours Award.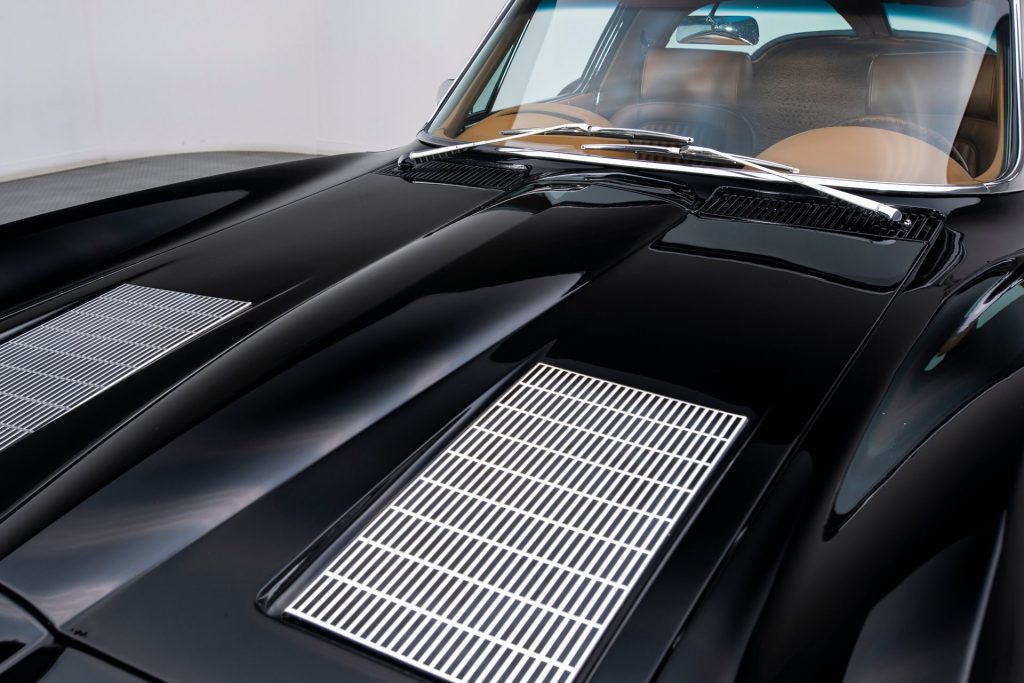 To fully appreciate this Corvette, you need to understand the amount of work that went into creating this one-of-a-kind Stingray.  Starting with the car's exterior, you'll note that the 1963 body looks mostly like an original 1963, though closer examination begins to reveal some of the many enhancements this car received.  The car features the familiar "razor blade" bumpers, a straight, stainless-steel grille and bullet-style parking lamps.  On the front fascia, the traditional 1963 Corvette emblem draws attention to the front of the car and lays ahead of the factory 1963-exclusive hood.  As we move further back, we begin to notice other subtle enhancements.  For starters, the car's glass is all tinted and wrapped in stainless-steel trim and polished wiper arms/blades. The rocker trim, mirrors and door handles all feature a classic appearance despite being polished to a better-than-new sheen.  We move further back still, and we discover that the rear quarter panels were widened by one-inch on either side of the car.  These quarters were created and installed by GTS Customs.  We move to the rear of the car and discover two more razor blade bumpers that wrap around the rear contours of the car, which includes monochromatic taillights, a polished tag pocket and a bright fuel filler cap that compliments the rear deck.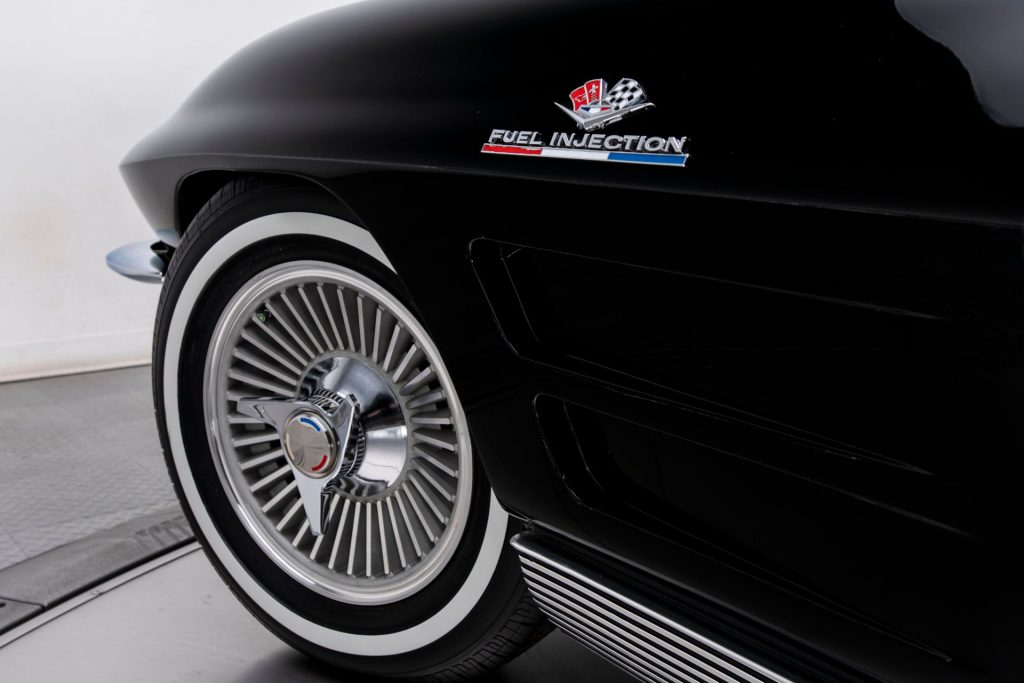 The car's beautiful and seemingly-flawless paint, which was applied by Outrageous Paint at GTS Customs, also features a strategically placed quality clear bra to protect the finish for chips or other damage during normal operation.  Complimenting the rest of this meticulously detailed vehicle is a set of four custom Knock-Off style wheels with faux spinners and custom, whitewall radial tires.
Beneath the hood of the "American Beauty" is a Chevrolet LS7 engine.  The LS7, which produces an impressive 505 horsepower and 470 lb./ft. of torque, was developed as part of GM's very successful C6 Corvette Racing program.  This monstrous engine utilizes a forged crank, titanium rods and hypereutectic pistons.  At the front of the engine block, a polished air box funnels oxygen into a GM-produced throttle body assembly.  The air-fuel mixture passes thru CNC-ported cylinder heads that are finished with lightweight titanium valves.  In turn, these valves are operated by a GM hydraulic roller cam.  This entire engine, which has been gone thru and embellished from front to back, produces power at an 11-to-1 compression ratio.   The engine also features a dry-sump oil system, Be Cool radiator and large electric fans to ensure cool engine operation throughout the power band.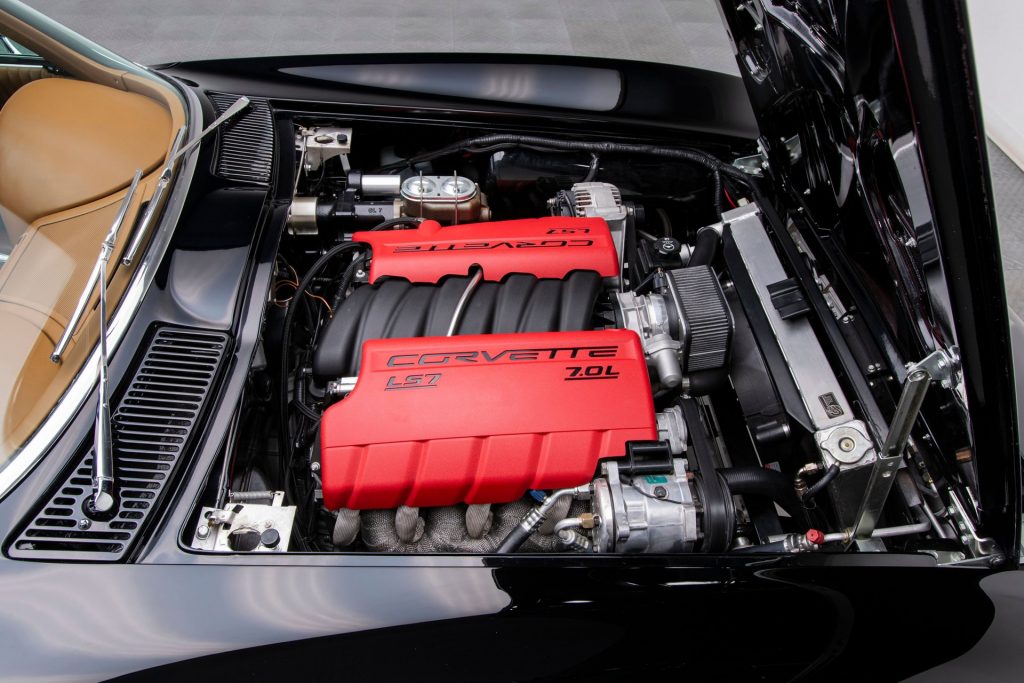 This Corvette chassis rides on a full Newman Car Creations suspension system.  Utilizing many key elements from the fourth-generation Corvette with the C2's factory frame rails, Newman Suspensions maintained Chevy's long-running transverse leaf setup to supplement improved handling with a great ride.  Drivability is enhanced elsewhere – quick stopping is achieved thanks to the fourth-generation Corvette calipers and Hydratech hydroboost brake booster system.  Steering is made simple thanks to the use of a fourth-generation rack-and-pinion steering assembly.  Even the exhaust remains sporty thanks to the 2.5-inch, heat-wrapped exhaust pipes which mate to mild-mufflers with 1967 exhaust tips peaking out the rear of the car.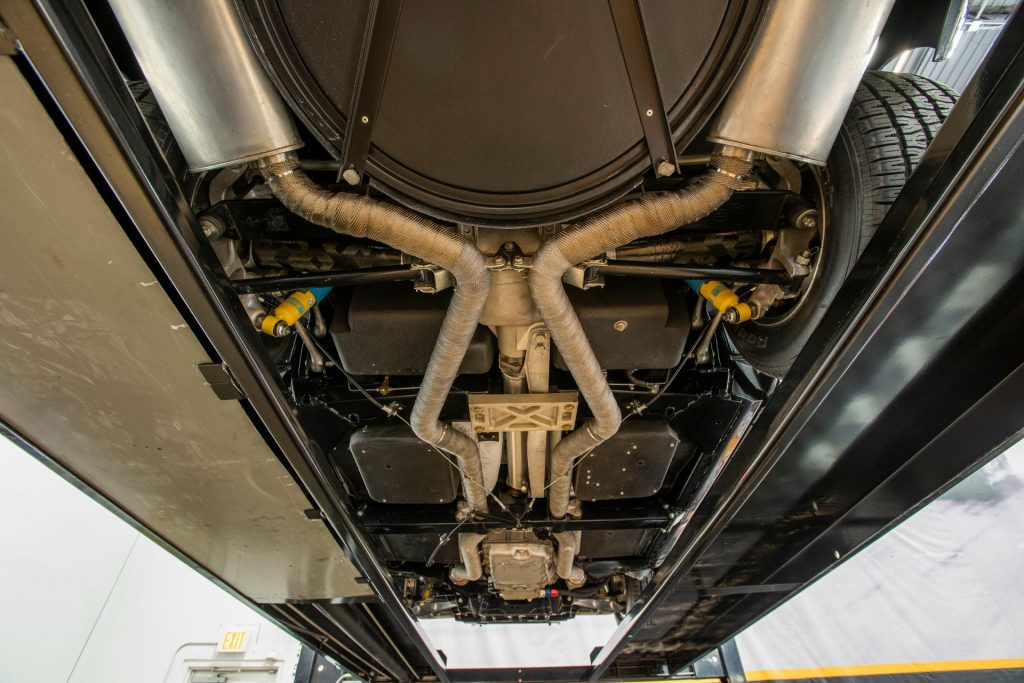 As impressive as the car's exterior and powerplant both are, it is in the car's interior where we find the most incredible showcase of refined design and enhancement.  We start by unlocking this 1963 Pro-Tourer Split-Window Corvette doors via a handheld remote.  Upon entering the car we discover an interior that looks like something from yesteryear carefully fused with all of the most sought-after technologies of today.  We begin with the bucket seats, which were originally donated from a 1964 Corvette and then modified to accept 1967 headrests.  The custom seats are wrapped in brand-new Saddle leather that's features the original 1963 stitch patterns.  Ahead of the seats, the leather-wrapped dashboard still showcases all of the original gauges including a factory instrument cluster, clock, control knobs, etc.   While the dashboard is vintage in its appearance, it has been re-calibrated to operate seamlessly with the LS7 engine.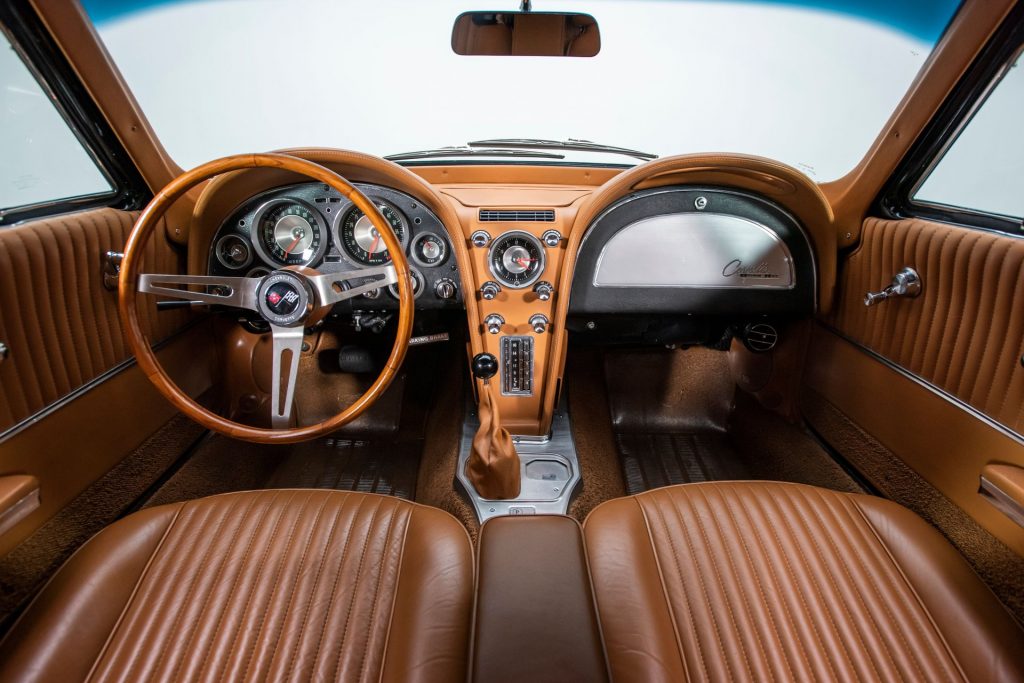 At the center of the dashboard, the clock is surrounded by knobs that include OEM-style power window switches. The high-speed power windows recess behind leather-wrapped interior door panels, which showcase more of the 1963-spec stitching.  Placed into these panels are custom kick speakers, requisite power locks and relocated armrests.   Moving to the center of the cockpit, the custom console houses a customized Powerglide shifter that's been modified to operate the 6L85E transmission.  Those components are wrapped in 80/20 loop carpet, which in turn covers thick, sound deadening material. This interior of this magnificent 1963 Pro-Tourer Split-Window Corvette also features an Ultrasuede headliner, a custom Teak steering wheel and LED courtesy lights which feature a slow fade option (like those found on most modern automobiles).
One of the coolest features of this interior is the technology packed into the infotainment system.  While the original Delco AM radio does serve as the ON/OFF switch for the car's stereo, it actually powers an impressive, MP3-compatible infotainment system with Bluetooth connectivity, a fully-integrated navigation system and satellite radio.  All of this can be controlled via a Kenwood touchscreen that rises out of the area where a factory dash speaker was originally located.  This car also comes equipped with modern air-conditioning that's literally at your fingertips.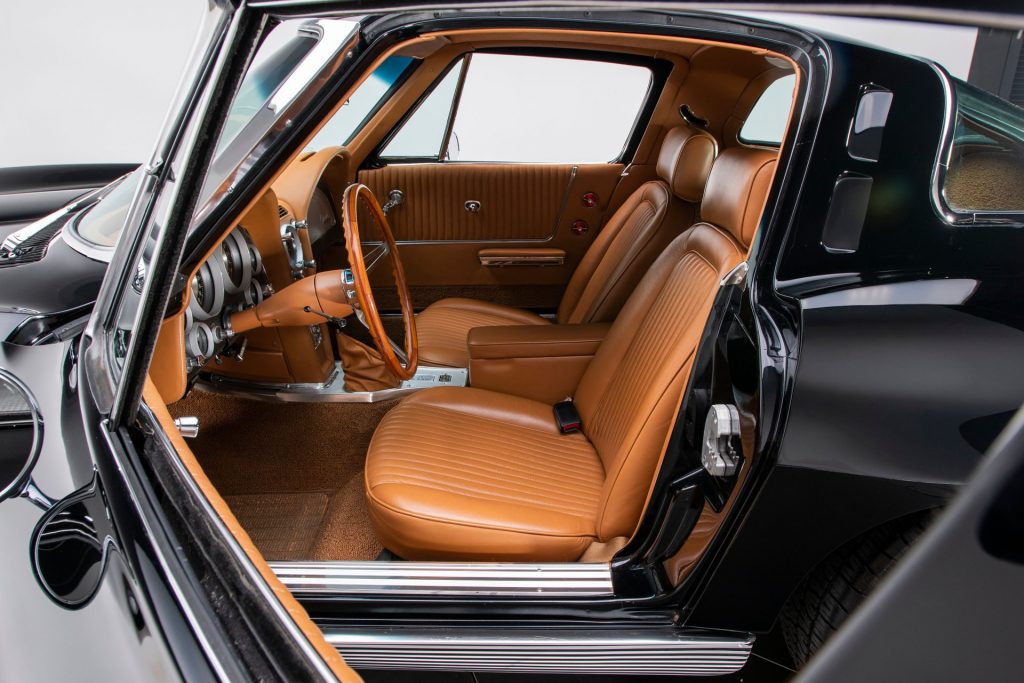 So now that we've covered the goodies that make this car what it is, we bring things back to reality.  Yes, this is one heck of a beautiful example of the 1963 Corvette Split-Window coupe, and yes, this car is one of the first resto-mods to earn the NCRS 427 Concour Award.  However, this car does command big money – to the tune of $279,900 (current asking price)!  Is it worth that kind of bank?  We're not sure we can answer that.
RK Motors of Charlotte (where this car is currently for sale), does pride itself on pairing buyers with high-quality vintage and classic automobiles.  Per their website:
"You've worked hard to afford the luxury of classic car ownership, and, as fellow enthusiasts, we strive to provide cars you can confidently enjoy for years to come. Our philosophy is simple: build, purchase and consign only the best. Prior to marketing, every piece of our inventory is subjected to a multi-point vehicle inspection that's conducted by our own ASE Certified technicians. When that special car catches your eye, our knowledgeable sales staff is happy to assess your trade, arrange financing and help with shipping."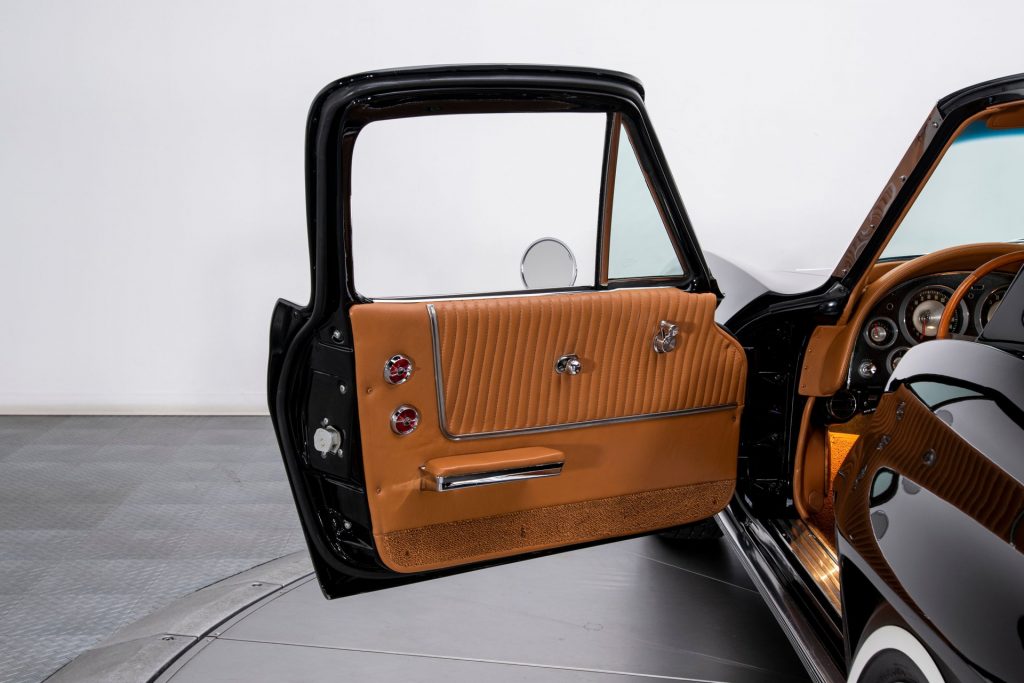 RK Motors is also one of only a few establishments that employs a dedicated, in-house service center. They can address mechanical issues, fabricate parts, address aesthetic issues and provide full-service detailing on-site.  For prospective customers in this unique market,, this may be a huge benefit, as it ensures they're selling road-ready classics that can be professionally tailored to any buyer's preferences.
They can arrange shipment to anywhere in the world and they do provide a comprehensive, multi-point inspect on every vehicle they sell.  Lastly, they've partnered with Classic Vehicle Protection to offer a comprehensive service contract that'll keep you on the road and protect your new investment.  We'd recommend that you reach out to them for the details.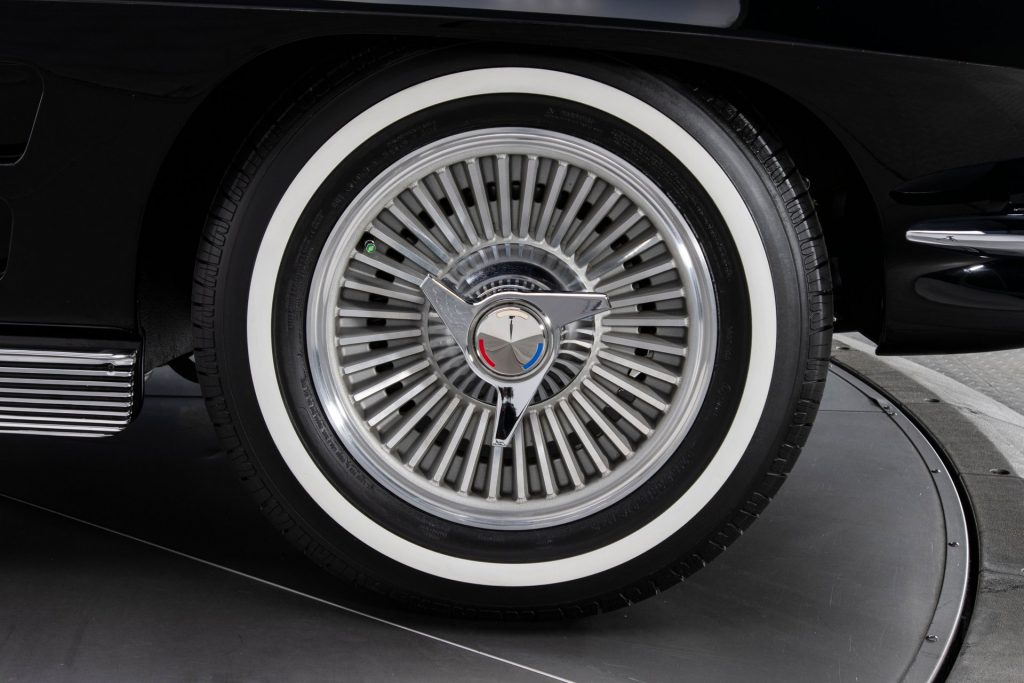 We'll say this much, as 1963 Split-Window Corvettes go, we've not seen many examples nicer than this one.  This car has been meticulously assembled and cared for since the build was completed, as evidenced by the flawless exterior, interior, engine and chassis.  Should any of our readers elect to purchase this Corvette, we'd love to hear from you!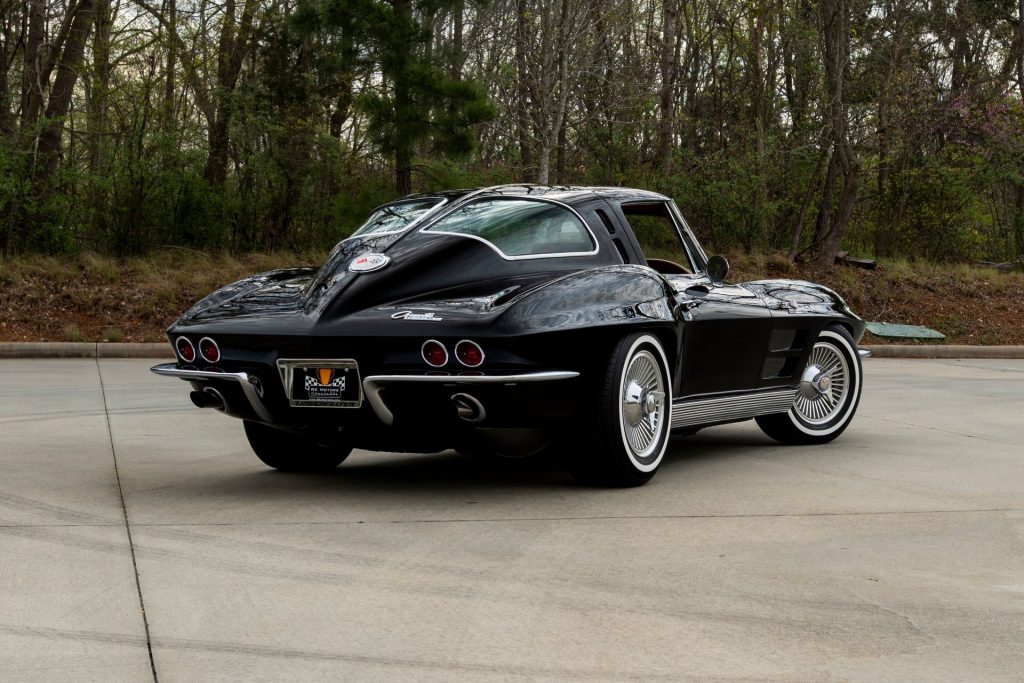 Should you choose to bid on this car, we wish you the best of luck.  Corvsport.com has no professional affiliations with either RK Motors of Charlotte and has not been compensated in any way for sharing this listing.