In today's media-rich society, we are never further away from entertaining and informative content relating to topics of personal interest, than a quick search on our phone or laptop's Internet browser. We are afforded endless opportunities to delve headlong into topics that we are passionate about, and resources pertaining to such are often plentiful.
Because of this, it is only fitting that the true American sports car has become the focal point of numerous Internet publications, blogs, and forums. However, for those that savor the opportunity to engross themselves in all things Corvette, few forms of media have received as much attention as of late as that of YouTube channels and podcasts. These media streams have allowed Vette owners and enthusiasts alike full access into the world of the Corvette, and into the very minds of those that share their passion for this iconic car with the masses.
There is no shortage of YouTube channels and podcasts dedicated to the Corvette and the lifestyle of those that own, drive, and collect them. The number of such media streams continue to grow with the passing of each successive year, and the level and depth of content that these outlets cover is expanding rapidly. The following dedicated Corvette podcasts and YouTube channels offer something for every Corvette enthusiast, and are precisely what you need when long overdue for your daily horsepower and nostalgia fix.

YouTube Channels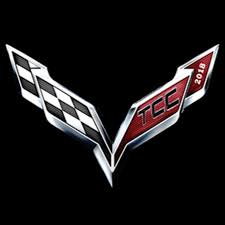 The Corvette Channel offers a little bit of everything for Corvette die-hards from every walk of life. Produced by a Corvette owner, for Corvette owners and enthusiasts, it is honestly difficult to pinpoint anything in the Vette world that this channel doesn't cover. From a C4 knock sensor replacement video, to C8-R racing footage, it can all be found on the Corvette Channel.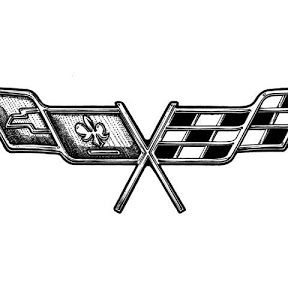 Who doesn't like watching once forgotten Corvettes being given yet another lease on life, living to rule the road once more? This is the exact thought process behind the Corvette Ben YouTube channel. Watch as barn-find classics are saved from a slow, certain death, and the full restoration process unfolds before your very eyes. While this channel is not Corvette exclusive, a significant portion of the channel's video content pertains to the true American classic.

The Corvette Nation Youtube Channel is a direct derivative of the TV show of the same name. This channel features many videos chronicling all things Corvette. Also included are outtakes, bloopers, and other never-before-seen footage from the Corvette Nation television show. Although this channel's content does not appear to have been updated in quite some time, some interesting past uploads warrant the attention of any Corvette enthusiast.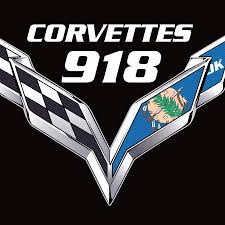 The Corvettes 918 YouTube channel chronicles the experiences of a performance die-hard, Corvette enthusiast as he navigates through saying goodbye to his previous Vette, and taking shipment of his new 2019 ZR-1. This channel also includes some basic mod videos and is especially rich in ZR-1 and Z06 content. This channel specifies that all videos are family-friendly. So gather up your children, and treat them to some wholesome American performance-based content.

If finding out exactly what a particular Corvette is capable of in the quarter-mile gets your blood pumping, then fire up your computer and hold on, because the HighTech Corvette YouTube channel is calling your name. This channel features an array of drag racing videos for those that prefer their YouTube feed to be filled with burnouts and blistering fast acceleration. Though non-Corvette related videos are also included on this channel, they make up a relatively small percentage of the overall viewing.

The My Corvette Life channel offers viewers a wealth of insightful and informative videos relating to Corvette mods, repair, tuning, and component analysis. Also included are walkthroughs of specific Corvette shows and Corvette lifestyle videos. If you value a hands-on approach to Corvette ownership, this is the channel for you. As the channel about page states, "This channel is all about my life, Corvettes, and racing."

Rick Conti has been one of the nation's leading Corvette salesmen since the mid-1990s. Ride along with Rick as he discusses some of the Corvette's newest features, options that you need when ordering a new Corvette, and day-to-day dealings as a top seller of the true American sports car. This channel also features a wide array of how-tos and videos on the latest Corvette market updates.

For insight into the latest details about Corvette development, the Corvette Blogger channel is full of worthwhile viewing. This channel features Q&A sessions with the Corvette development team, rundowns on rare Vettes, and the latest spy videos for those that seek to be in the know. A number of video interviews with members of the Corvette racing team are also a must-see cornerstone of the Corvette Blogger channel.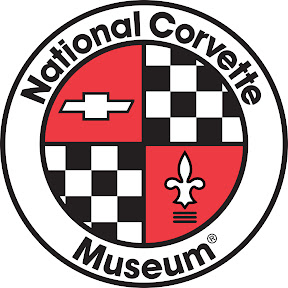 The Corvette Museum channel offers an inside look into all the current events and affairs of the nation's leading Corvette destination. Are you planning a trip to Bowling Green, Kentucky, in the near future? Delve into the Corvette Museum's latest videos to catch a glimpse of what there is to see and do, as you make your way to the Corvette capital of the world.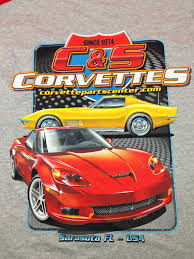 C&S Corvette offers one of the most comprehensive Youtube channels pertaining to all matters of Corvette repair, upgrades, parts reviews, and how-to videos. C&S Corvette is a leading Internet distributor of Corvette parts and accessories and as such, has compiled an array of helpful content for those looking to restore or revitalize their prized Corvette. This channel also features several entertaining Corvette lifestyle and culture videos.

The Lost Corvettes channel has quite an interesting tale to tell. This channel chronicles the restoration of thirty-six barn find Corvettes, as they are brought back to their former glory. The channel runs in parallel to the History Channel limited series of the same name. To further up the ante, all 36 fully restored Corvettes are to be given away in conjunction with the continuation of this series.

The Corvette Dude channel is dedicated to showing the ins and outs of Corvette ownership from a first-hand perspective. This channel outlines one Corvette owner's journey from the purchase date of their C7, to current-day. As the series progresses, numerous topics are covered and any issues experienced are tackled with the channel's viewers riding shotgun.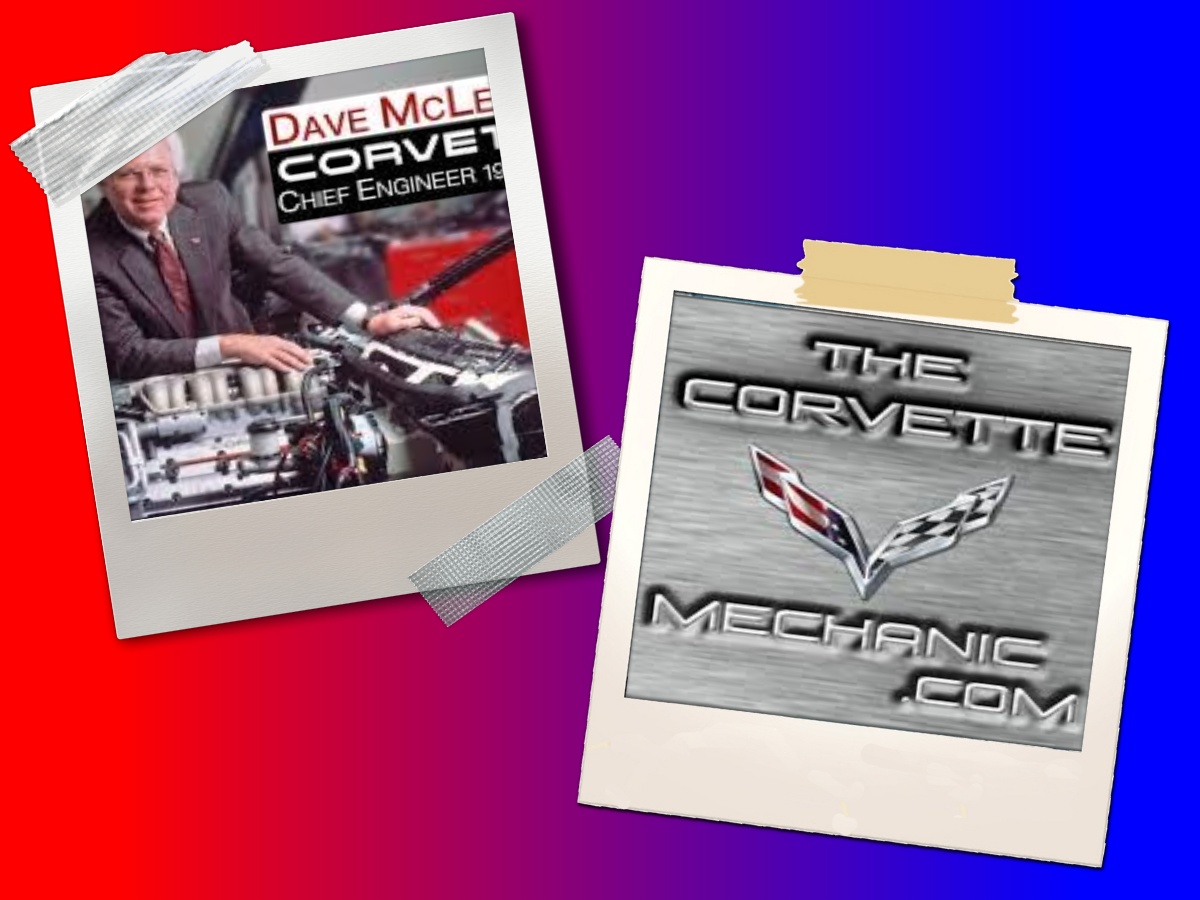 Corvette Podcasts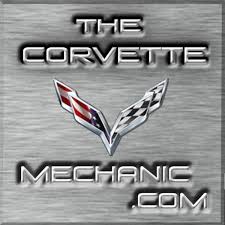 The Corvette Mechanic Podcast covers a wide variety of topics on Corvette ownership, club membership, upcoming rallies, and other events. The latest Corvette news and media releases are also covered at length, to keep listeners abreast of the latest rumblings in the Corvette world. Several tech-related topics are also covered from time to time, many of which regarding common drivability and service concerns.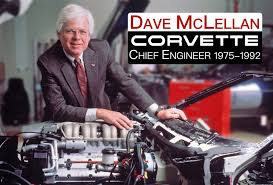 Have you ever wished that you could get inside the minds of some of the greats in Corvette engineering history? With the Corvette Chief Engineer Podcast, you can do just that. Join former Corvette Chief Engineer Dave Mclellan as he covers virtually any topic of Corvette design and development fathomable. Dave also interviews others within the inner workings of the Corvette design team, past and present, to give you an all-access guide into the minds of those that made the iconic American sports car into what it is today.