Is Sharing Really a Good Thing?
It's unclear what exactly the gearbox is in the new C8 Corvette, but new information suggests that it's the same one in the new Mustang GT500. We can hear Corvette owners across the country yell, "You lie!" at their screens. We hear you. However, according to Road and Track, that very well may be the case.
Fast-shifting dual-clutch transmissions (DCT) seem to be the future for high-performance cars. There will always be the purists out there who value a manual transmission above all else, but a quality DCT will be faster. The new C8 Corvette likely has one. It'll be an automatic DCT with paddle shifters, but Chevrolet hasn't let slip all the good details on it.
The rumor is that it'll be a seven-speed transmission made by Tremec. This makes sense because Tremec supplied transmissions for Chevrolet in the past. Tremec has also supplied transmissions for Ford, and the new 2020 Ford Mustang Shelby GT500 has a DCT. Here's where things get interesting.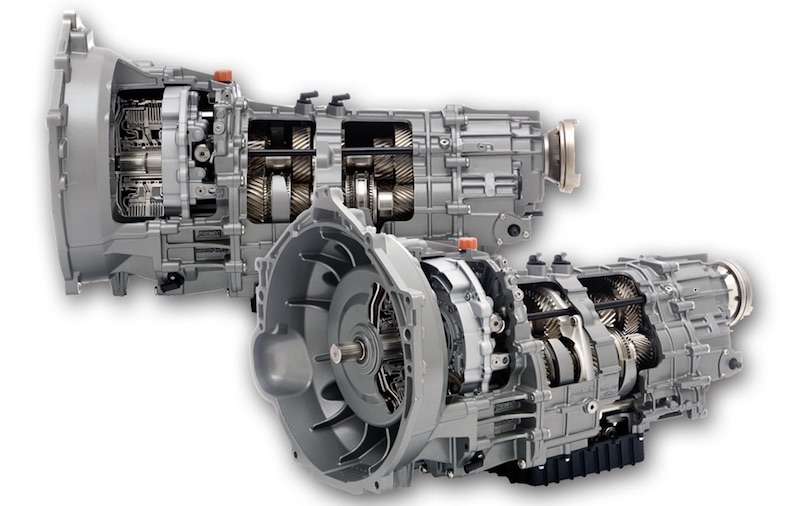 Road and Track noticed in an employee newsletter for a Tremec supplier that the supplier was contacted for a project called "GM-DCT." That DCT project continued until the point where Tremec started pilot production. Then there isn't much to say about it.
However, Tremec reached out again to the supplier for a new project called "Ford-DCT." In the newsletter, it says that the supplier would need to modify some new machines because the Ford-DCT would be a variant of the GM-DCT. The newsletter speculated that the transmission would be used on the Mustang GT350, but the GT350 won't get a DCT.
The reveal of the new GT500 confirms it has a DCT. So, it's pretty clear that the mid-engine Corvette and new Mustang GT500 will have either the same transmission or only a slightly different one. Road and Track speculates the transmission the cars will share is the Tremec TR-9007. That would mean the C8 Corvette will have a Tremec 7-speed DCT, and the same gearbox as a Mustang.