It may be a surprise to some people, but Corvettes were racing at Le Mans well before the 1998 Corvette C5.R made its legendary first appearance.
In those days, when privateer teams were much more in vogue, you could buy a Corvette ready-to-race with some specific body and engine order codes.
Of course, the most famous of those codes is what this 1968 Corvette C3 Le Mans car is carrying: L88
427 cubic inches of American iron. 435 HP "from the factory," but almost all Le Mans-bound Corvettes were tuned to over 500 HP. 4 barrel Holley carb, slamming 103 octane racing fuel into 8 cylinders for the forged pistons to get very angry with it and make it explode.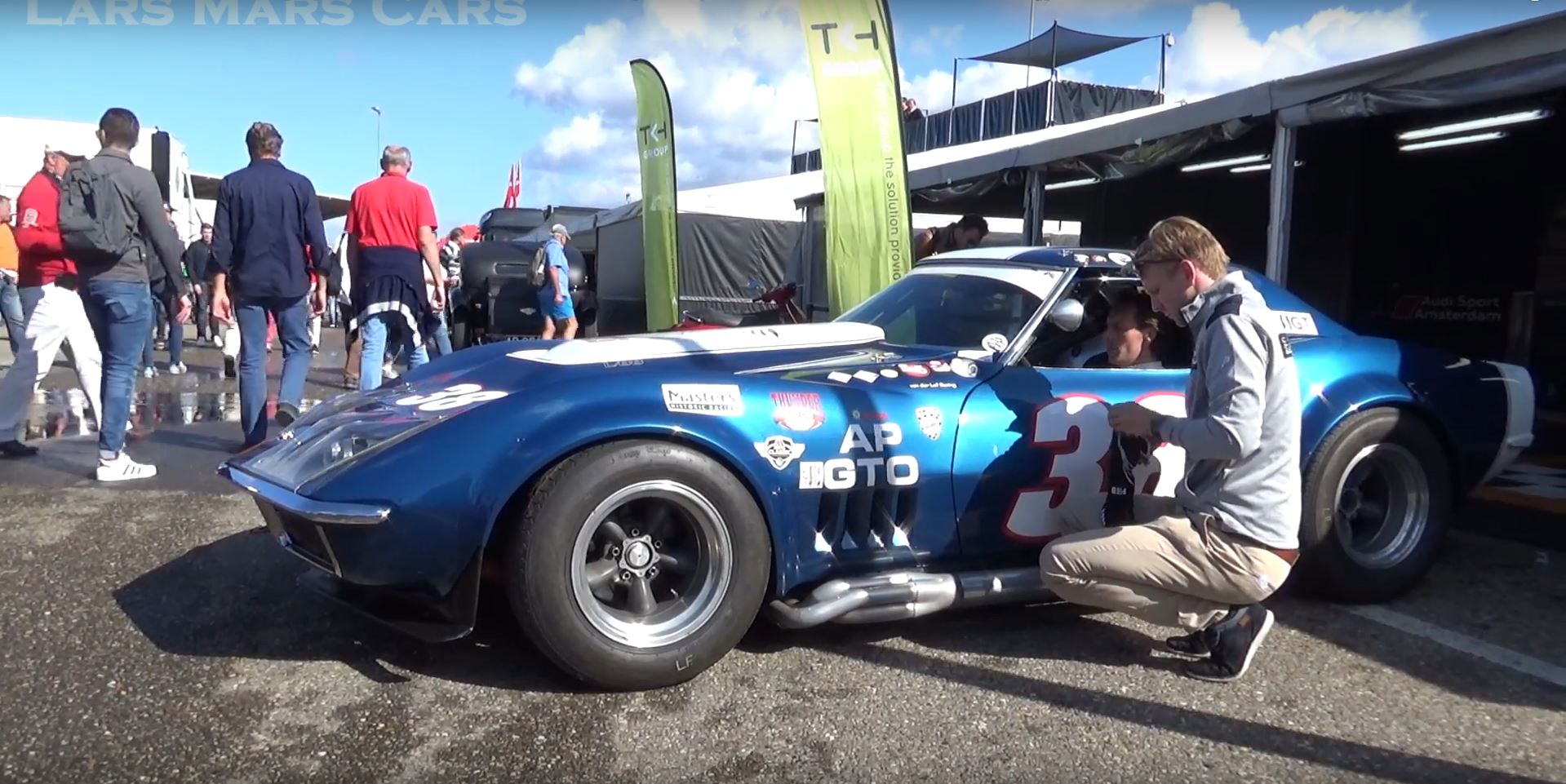 The result is a rumbling, barking, snarling beast of a car, with side port exhausts and barely any baffles. At idle, it sounds like it wants to bite your head off for standing too close.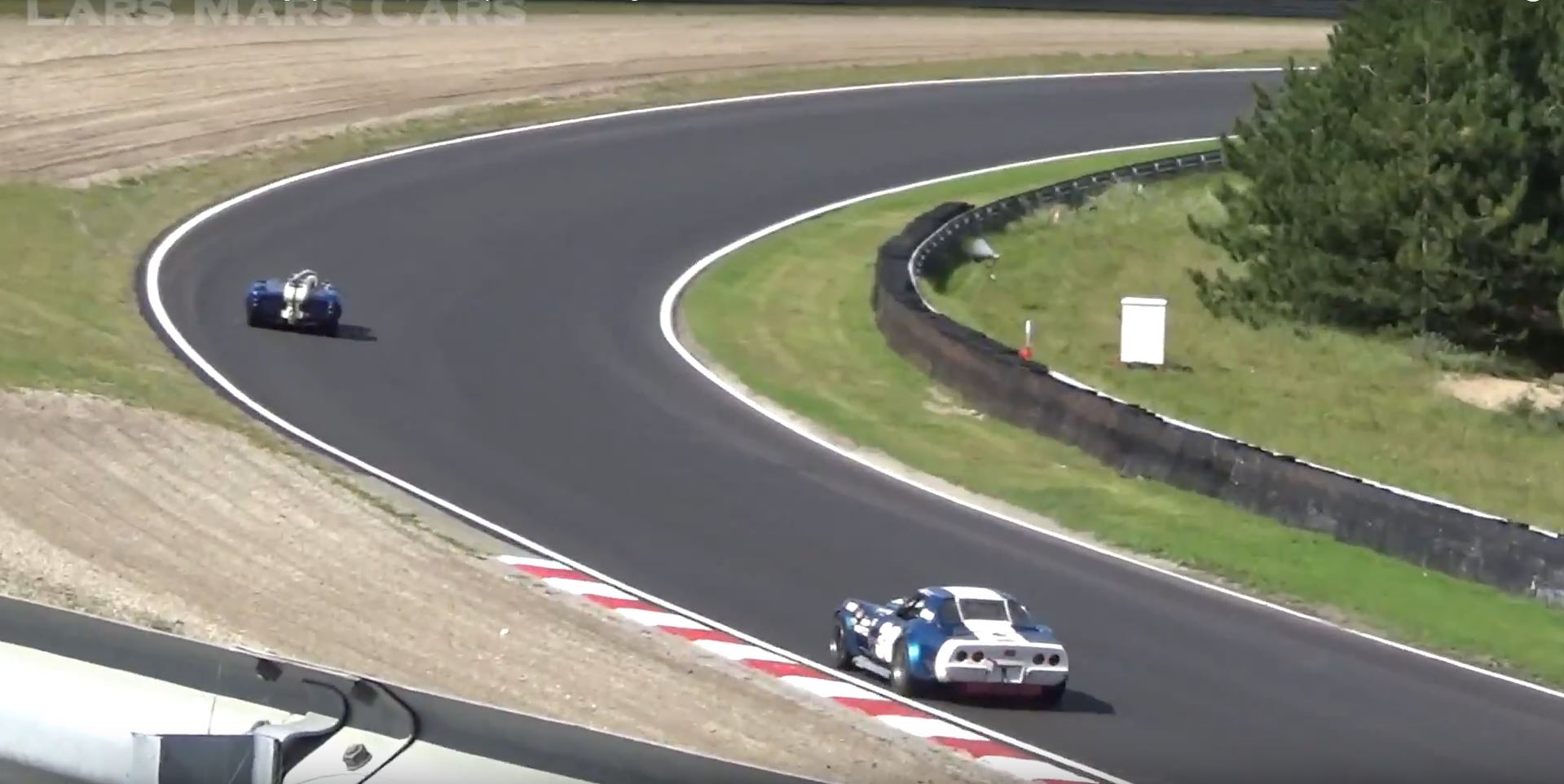 However, when under wide-open throttle, it howls like a wild animal, unleashed to chase down its competition.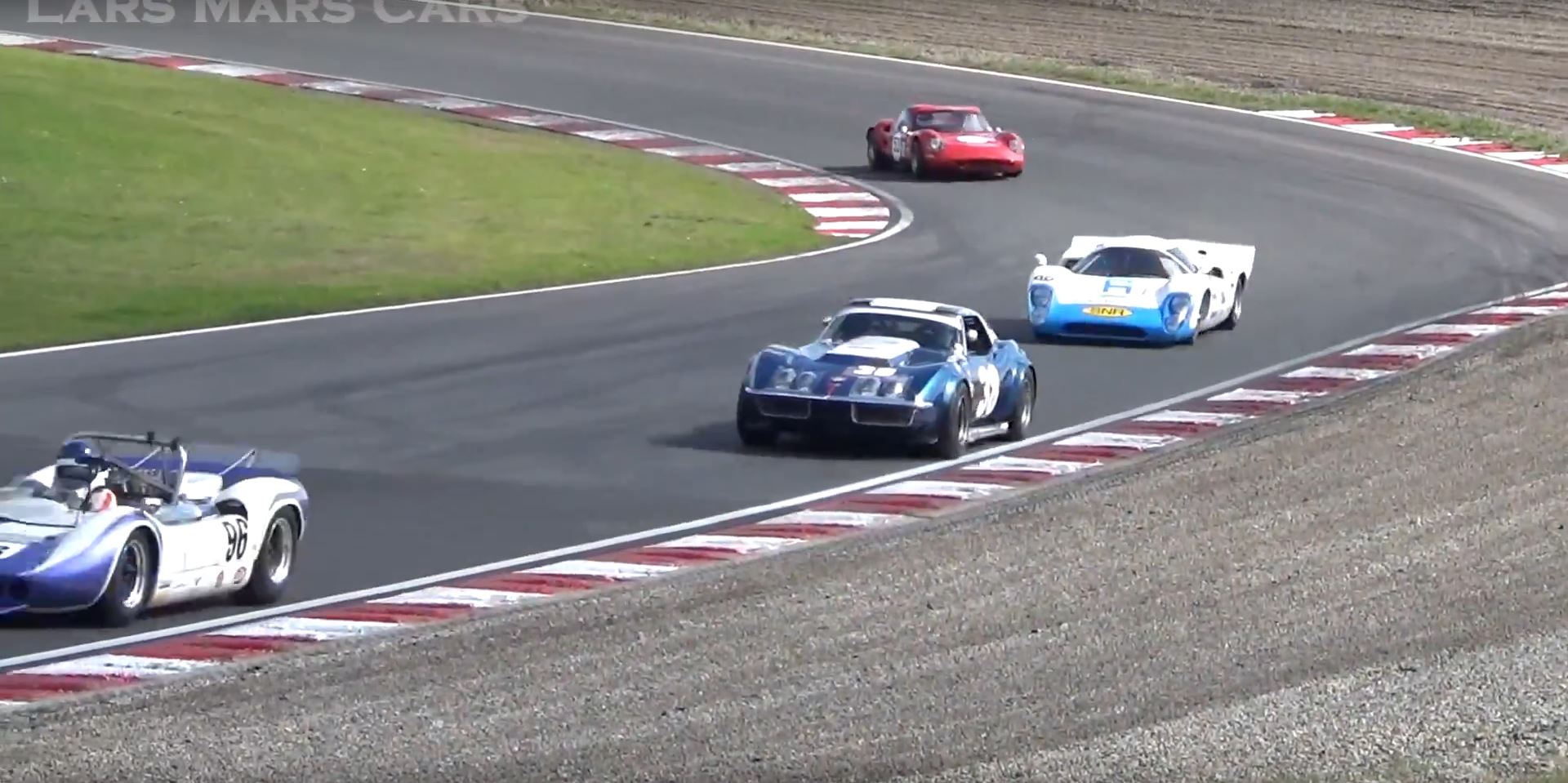 Even more impressive, in this video from the Zandvoort track in the Netherlands, is that despite being around things such as a Lola T70, a McLaren M1B Can-Am racer, and even a Ferrari 365 GTB/4 Daytona Competizione, it howls louder than any of them. And McLaren's of that age are not known for being quiet or reserved!