I see it nearly every day while perusing the numerous Corvette pages on social media, enthusiasts searching for MORE power! It can be a difficult decision matrix to navigate, as the power-hungry Corvette owner tries to decide on what modifications will work best for their desires. Will bolt-on mods do the trick, or are we digging into the engine? And what mods do you turn to if you want to add some serious power?
Well, if you are looking for big power, here is one way to gain 300 rear-wheel horsepower. This stunning 2017 Z06 Coupe in Long Beach Red made its way from Middletown, Connecticut to Cumming, Georgia to get the Vengeance treatment.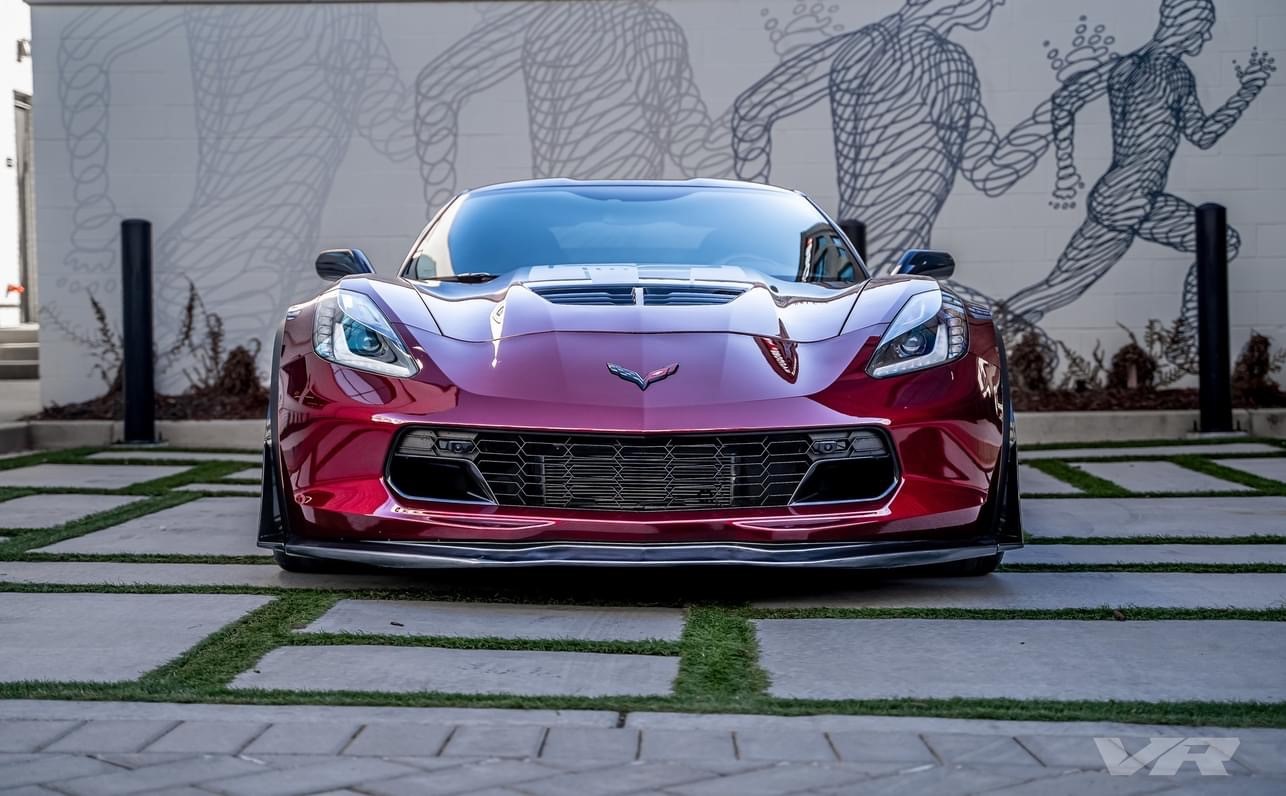 What exactly did the doctor order for this C7 Z06? Vengeance Racing's Magnuson 2650 Street Package should cure this owner's yearning for more power. What kind of power did we start with? This stock Z06 started out with a respectable 549 RWHP and 500 lb-ft of torque.
So, what are we talking about with this package, is Vengeance just throwing a few parts at it? Oh no, not at all, take a deep breath because this Z06 is getting fully worked over.
The Magnuson 2650 Street Package Includes:
*Cordes Performance 5″ Cold Air Intake for C7 Z06
*Nick Williams 103mm Gen V LT Throttle Body *103mm Inlet for Magnuson 2650R *Magnuson 2650R Magnum DI Supercharger System *Magnuson 90mm Pulley *Vengeance Racing LT Valve Cover Package *Vengeance Racing CNC Ported LT4 Cylinder Heads *Vengeance Racing Cam Kit *DSX Tuning C7 ZO6 9.06″ Lower Pulley *ATI C7/C7 Z06 Dry Sump Balancer *Gates Green HD 8-Rib Supercharger Belt *Kooks C7 2″ Header w/ Green Catted X-Pipe *Brisk RR12S Spark Plug *Ballenger AFR500CAN Wideband Kit *Cordes Performance C7 Z06 Expansion Tank Kit *Cordes Performance C7 Z06 Heat Exchanger Upgrade *DSX Tuning Auxiliary Fuel Pump Kit *Mighty Mouse Solutions C7 Z06 "Wild" Catch Can System *MGW Cylindrical Gripper Knob *MGW Flat Stick Short Throw Shifter for C7 *Monster S-Series Triple Disc Clutch for C7Z
Yikes, what a list! Let's take a look under that hood!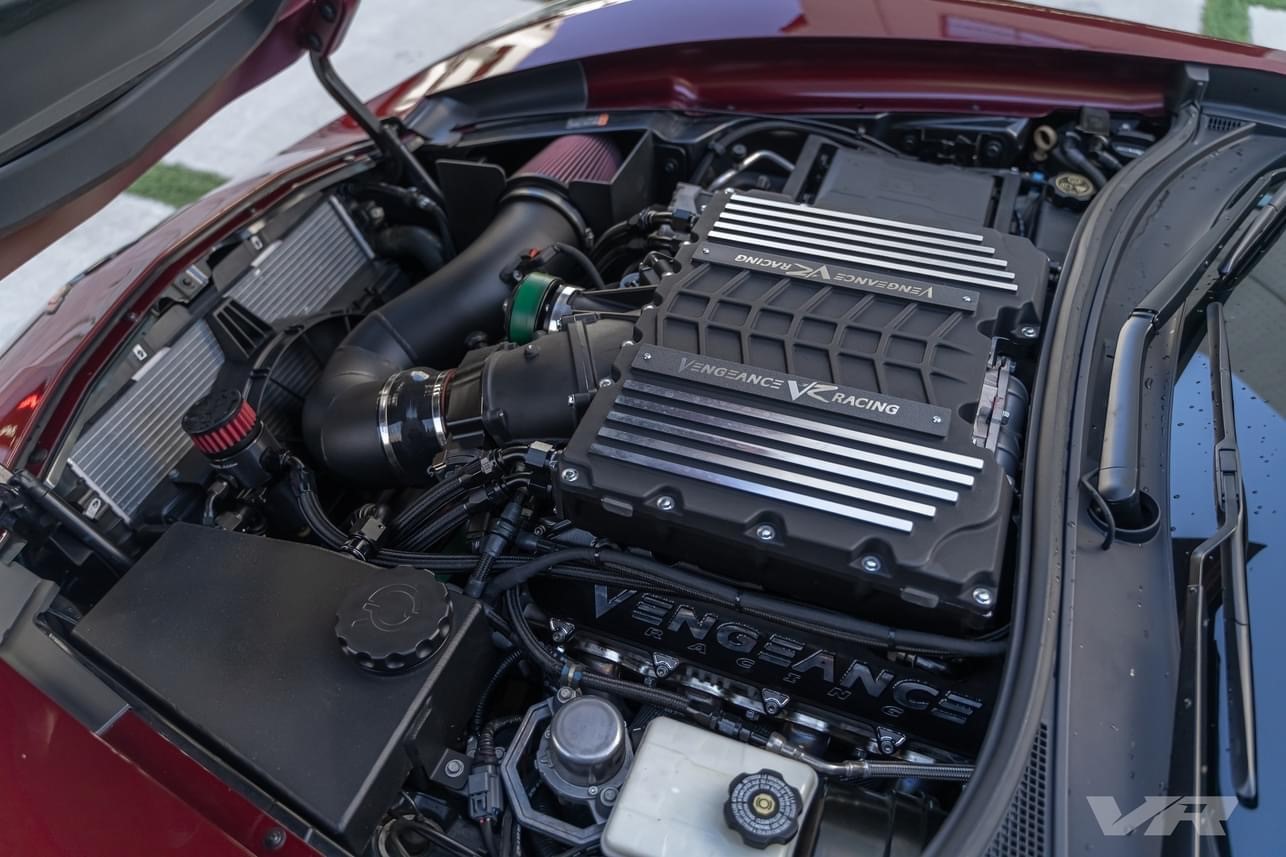 And the manual purists will enjoy this picture (no bull-shift is occurring here!)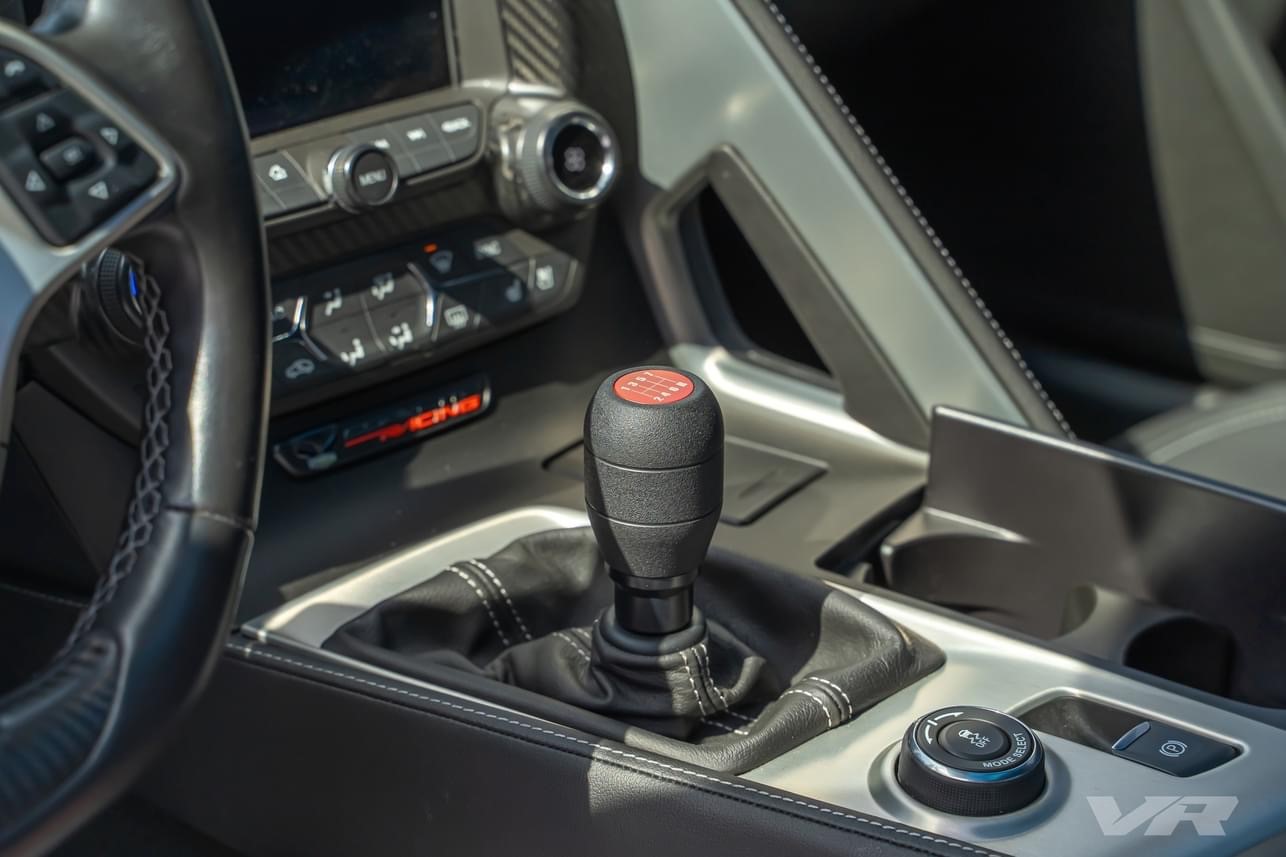 Now, onto those results, straight from Vengeance
"After its Vengeance Racing treatment, the car made a very impressive 841 RWHP/ 642 Torque on 93 octane. That's an increase of 292 RWHP and 142 Torque without sacrificing drivability or reliability. To top off the build experience, Mr. Barcome caught a flight to our facility and drove his Z06 950 miles home, taking the scenic route through the infamous Tail of the Dragon. Thank you to Mr. Barcome for your trust and support, we hope you're enjoying the upgrades! If you are interested in upgrading your vehicle don't hesitate to reach out to us at [email protected] or call us at 678-513-7105."
It's worth noting, CorvSport and I have no affiliation with Vengeance Racing, nor were we compensated, but I have used Vengeance personally, as have family members, and they do top-notch work. Naturally, there are scores of Corvette tuners and builders around the country to choose from, so click here for a Top Ten feature I did. As always, we have an active community on our Facebook page, I would love to hear from you!  Douglas B.