It only takes a quick once over to notice there is something special and different about this C6. From the carbon-fiber flared wide body with sculpted side skirts to the custom center-lock wheels, this yellow 2008 C6 screams unique, and that's before we even get under the hood. When notorious tuner Vengeance Racing out of Cumming, Georgia recently got their hands on this beautiful Pratt & Miller C6RS, they were so impressed they felt compelled to share it with us enthusiasts on their Facebook page.
They so aptly remarked, "It is not too often that us gearheads have the honor of seeing true ONE OF ONE specialty cars up close and in person." This 2008 Corvette C6RS designed and built by Pratt & Miller is one of only eleven ever built, this one being VIN 001. What makes it "ONE OF ONE"? Well, it's the only one of the eleven with a powerplant "enhanced with a fully forged 7.0 427 topped with an LS9 2.3L supercharger". Can this C6RS get any more valuable? Sure, let's add some provenance as it was owned personally for over a decade by Mr. Garry Pratt himself, and recently sold for $335,000.
If that Pratt & Miller name rings a bell, it should, as they are notorious in Corvette circles as well, putting Corvette Racing on the map in their inaugural 2000 season with their first win in that ground-breaking C5.R.  Chevrolet's collaboration with Pratt & Miller paid off, because after that first Texas win Corvette Racing went on to their first victory at the 24 Hours of Le Mans the following year, and with the help of Pratt & Miller proceeded to crank out 7 more Le Mans victories for Corvette Racing.
Let's take a closer look at this riveting Pratt & Miller creation. Vengeance notes that every body panel except the roof, targa bar, decklid/backlight, and door skins have been replaced by "unique, aerodynamically enhanced carbon-fiber panels". Other notable specs include a 6-Speed Tremec T56 Manual Gearbox, front and rear Brembo monobloc disc brakes, and a full Arvin Meritor adjustable-height air suspension.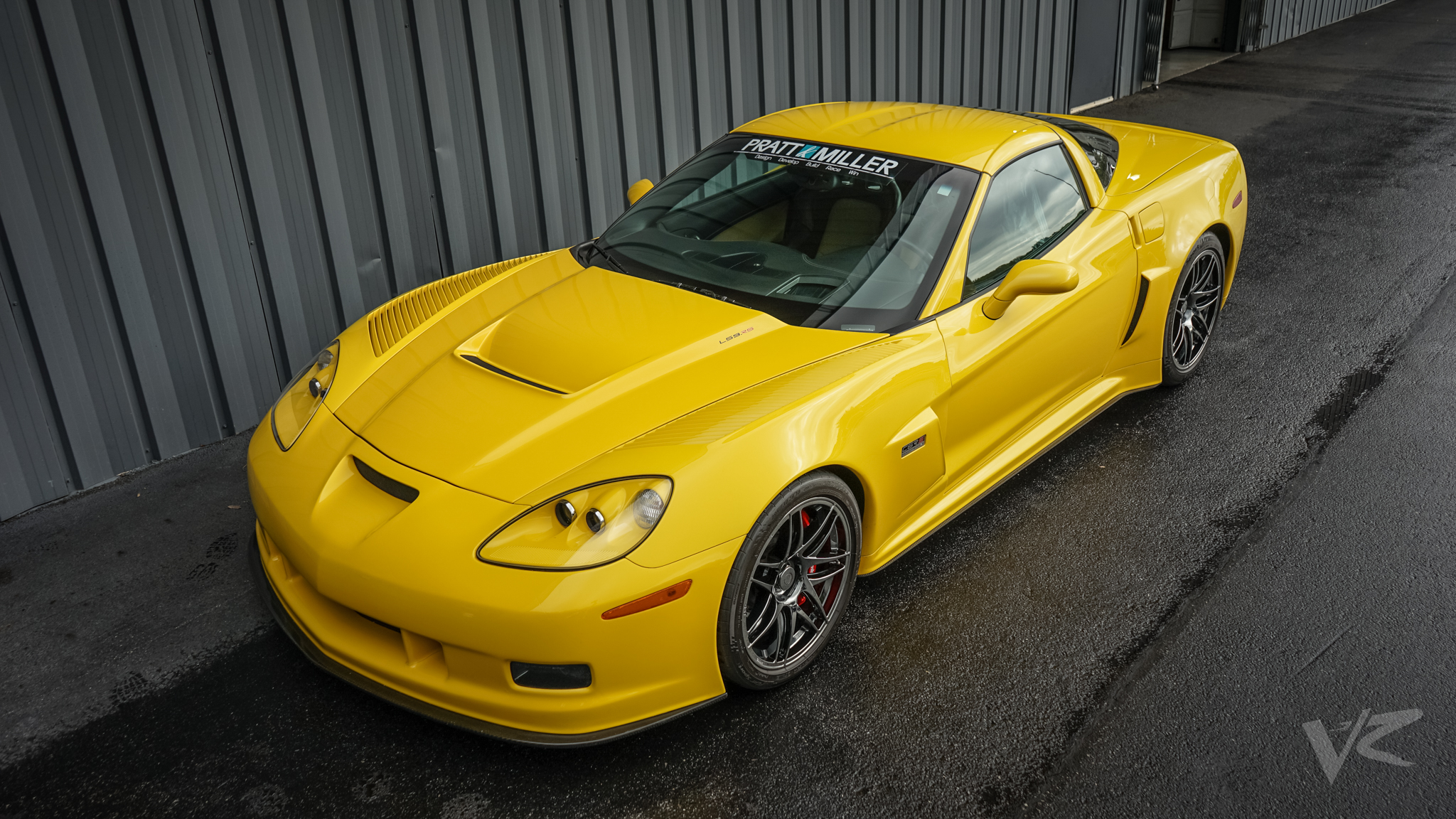 From one angle I thought, this beast needs more meat in the rear, then I saw this shot.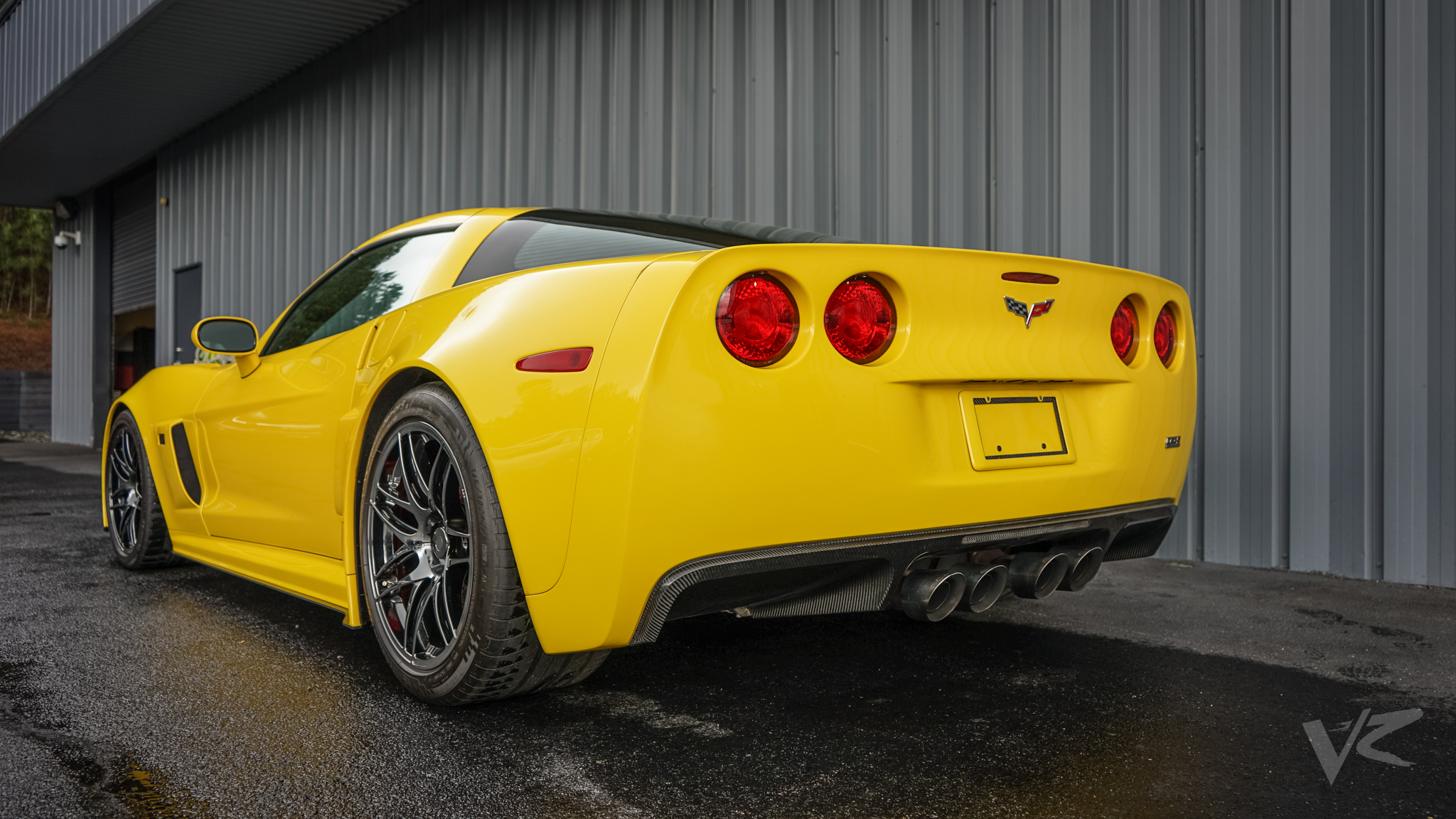 What an amazing stance, and those tires look as wide as the 345s on the C8 Z06. And with a dyno of 625 horsepower at the wheels, this C6RS will need every single millimeter of grip.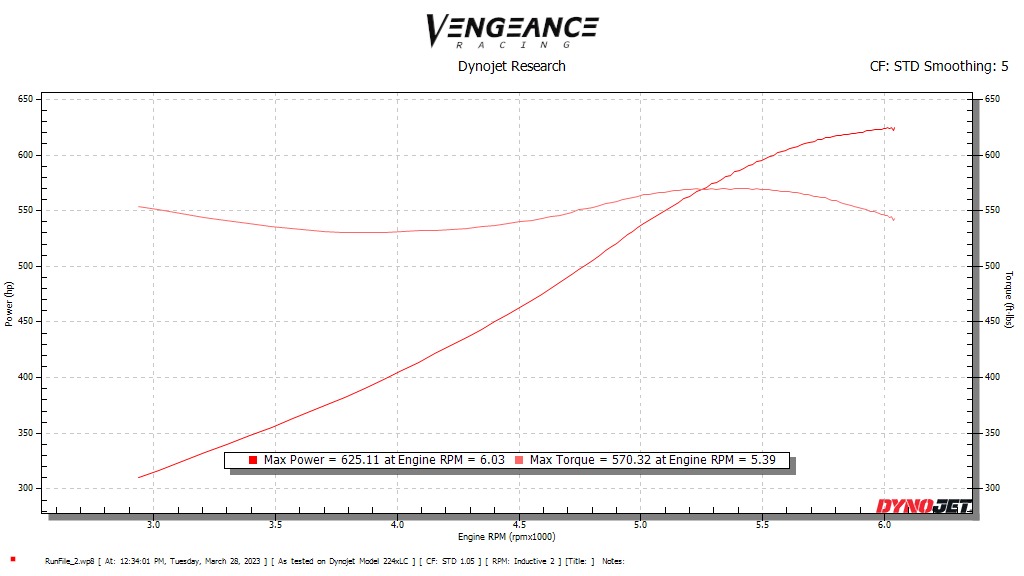 Let's look at the masterpiece under the hood that creates all this power.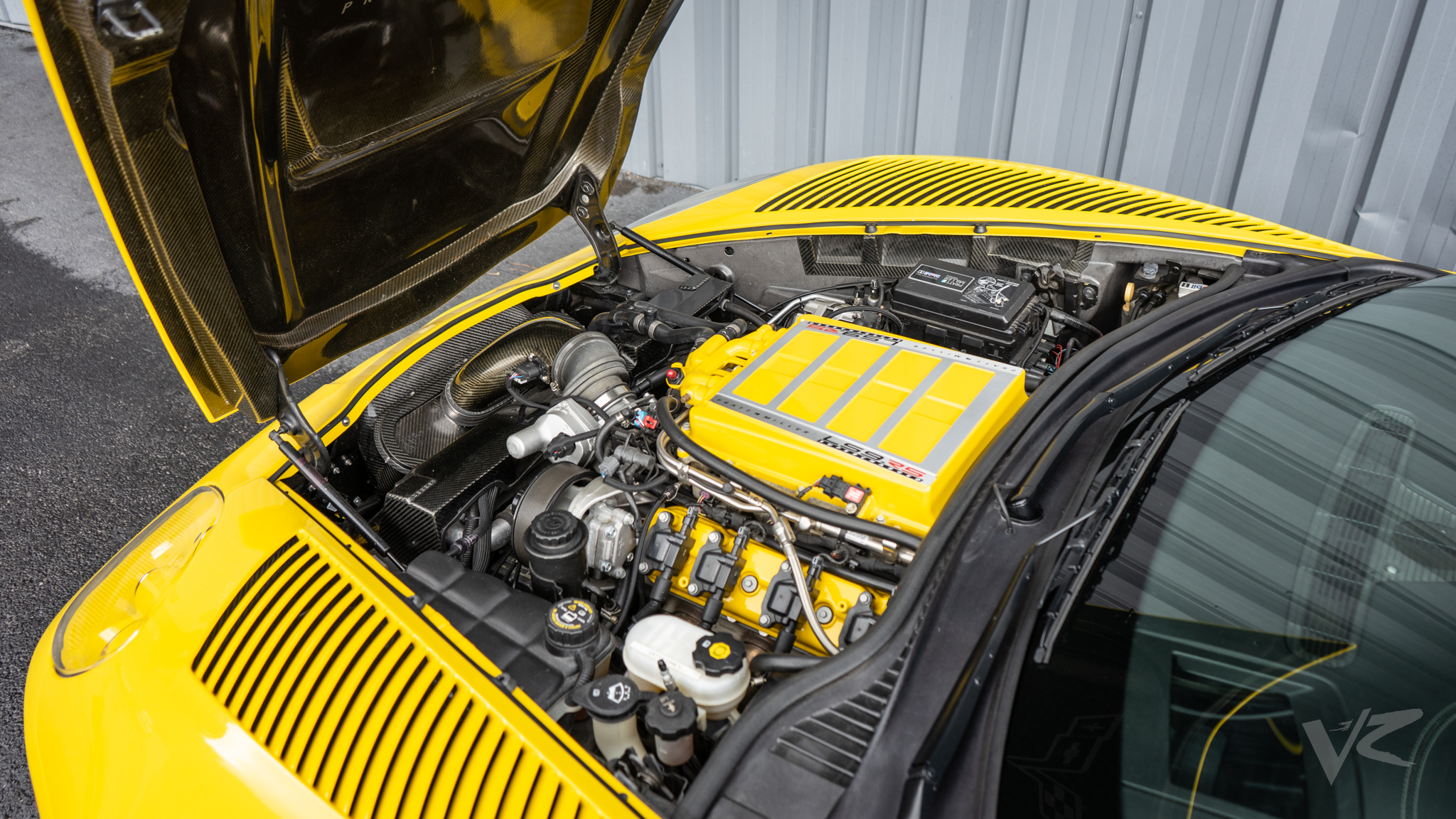 A closer look at those tastefully done custom vents on the carbon fiber fenders.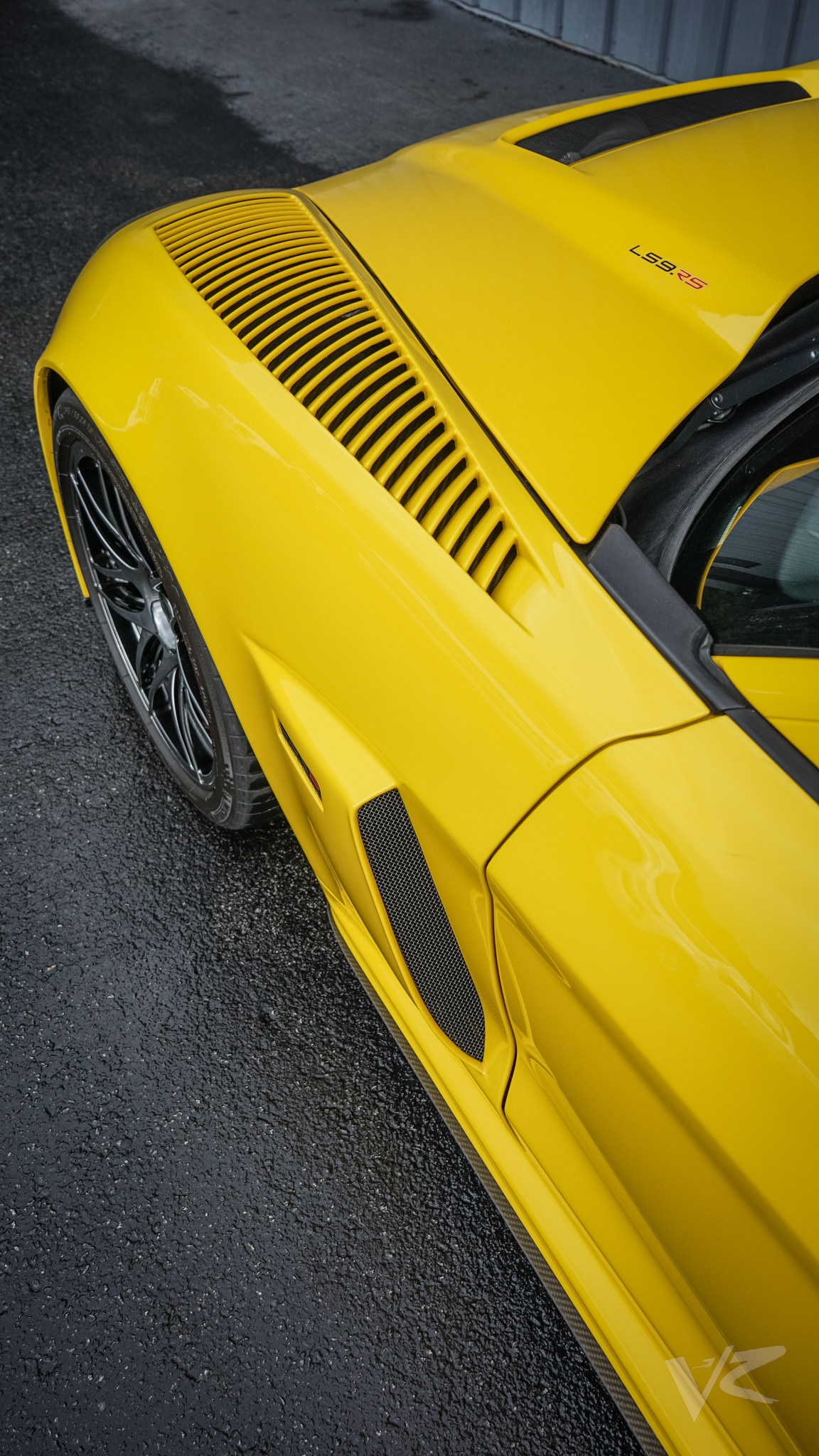 There is tasteful custom RS badging splashed around the Corvette.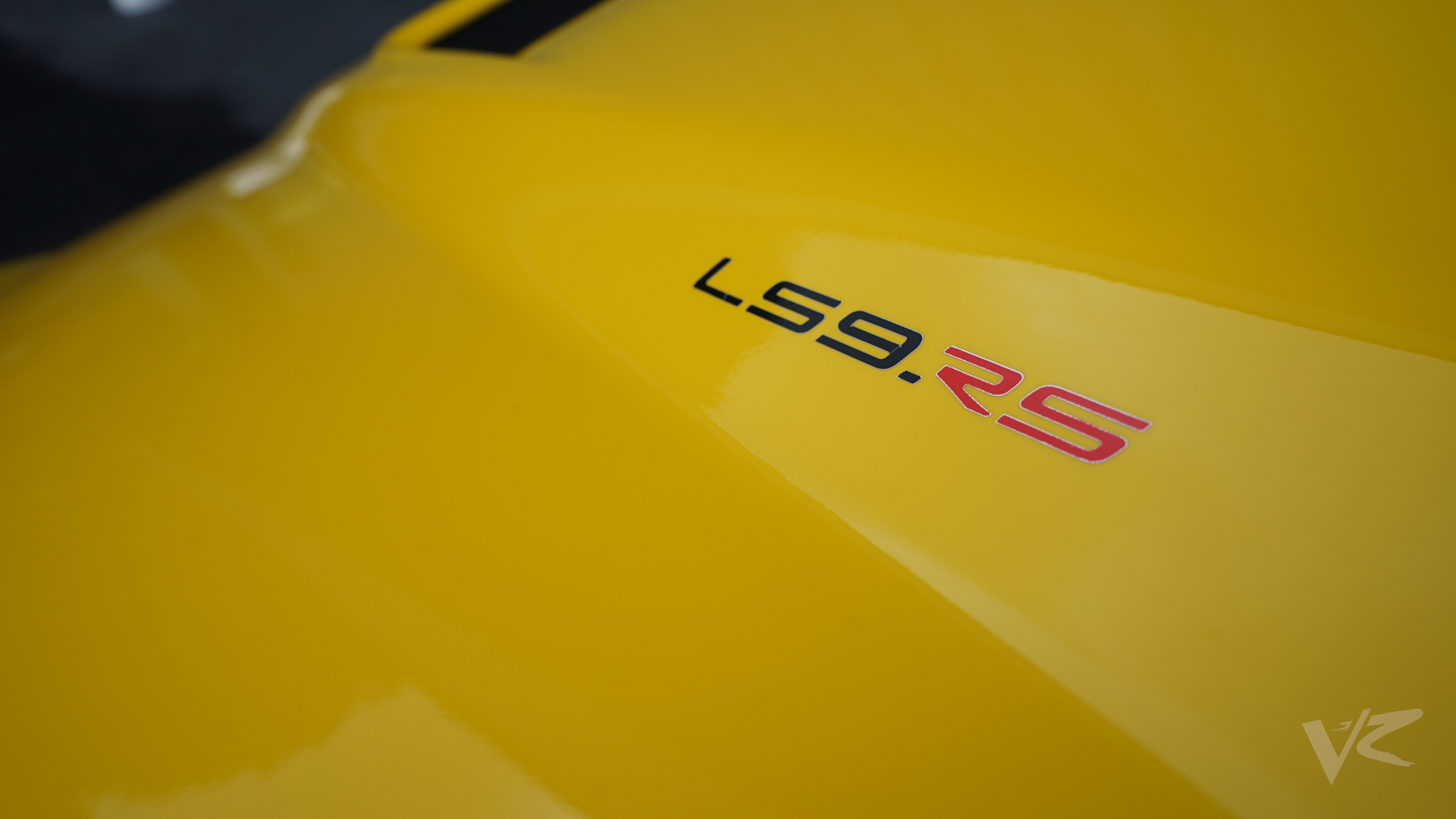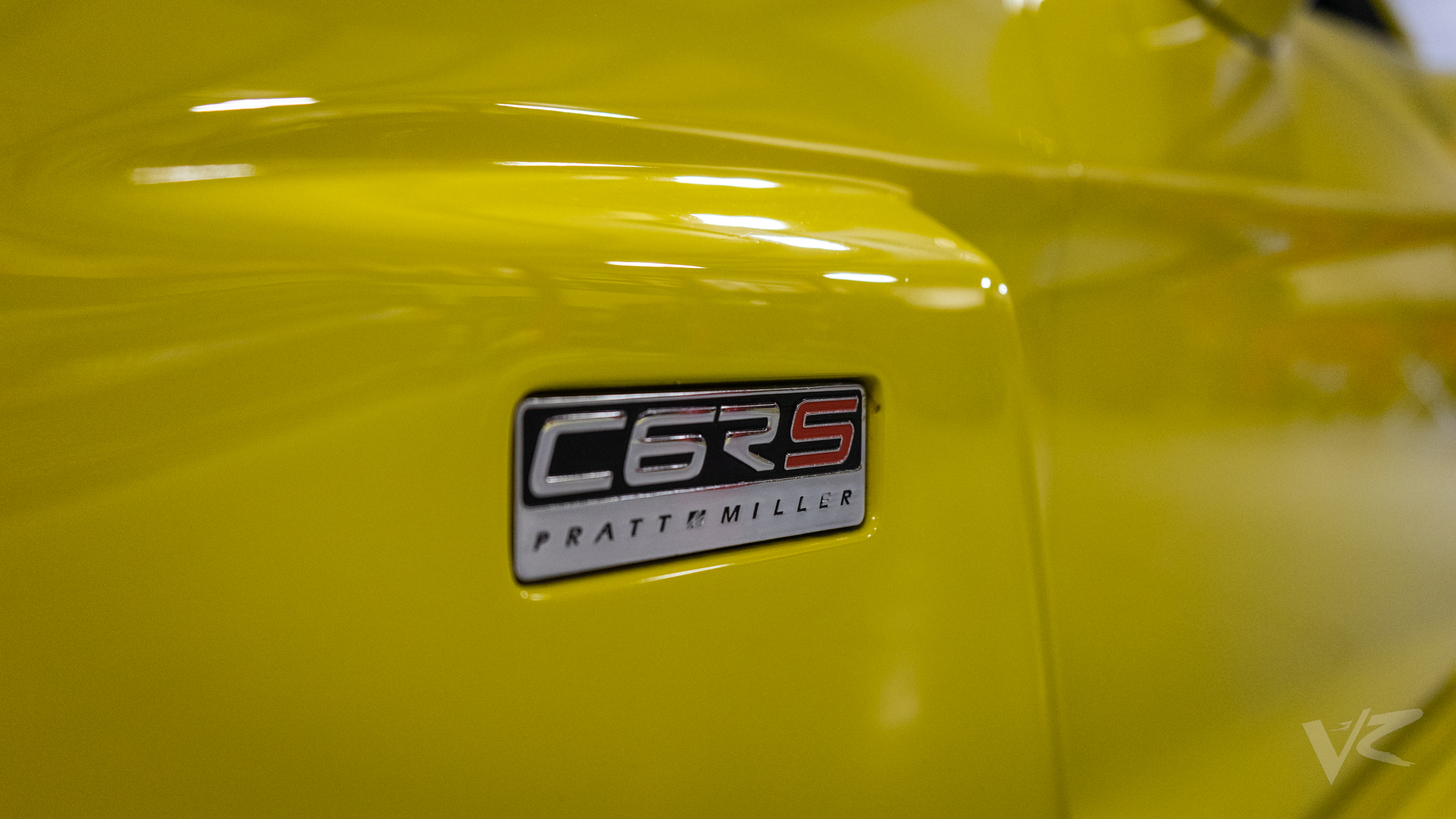 And lest we forget, Pratt & Miller added lots of nice custom touches to the interior.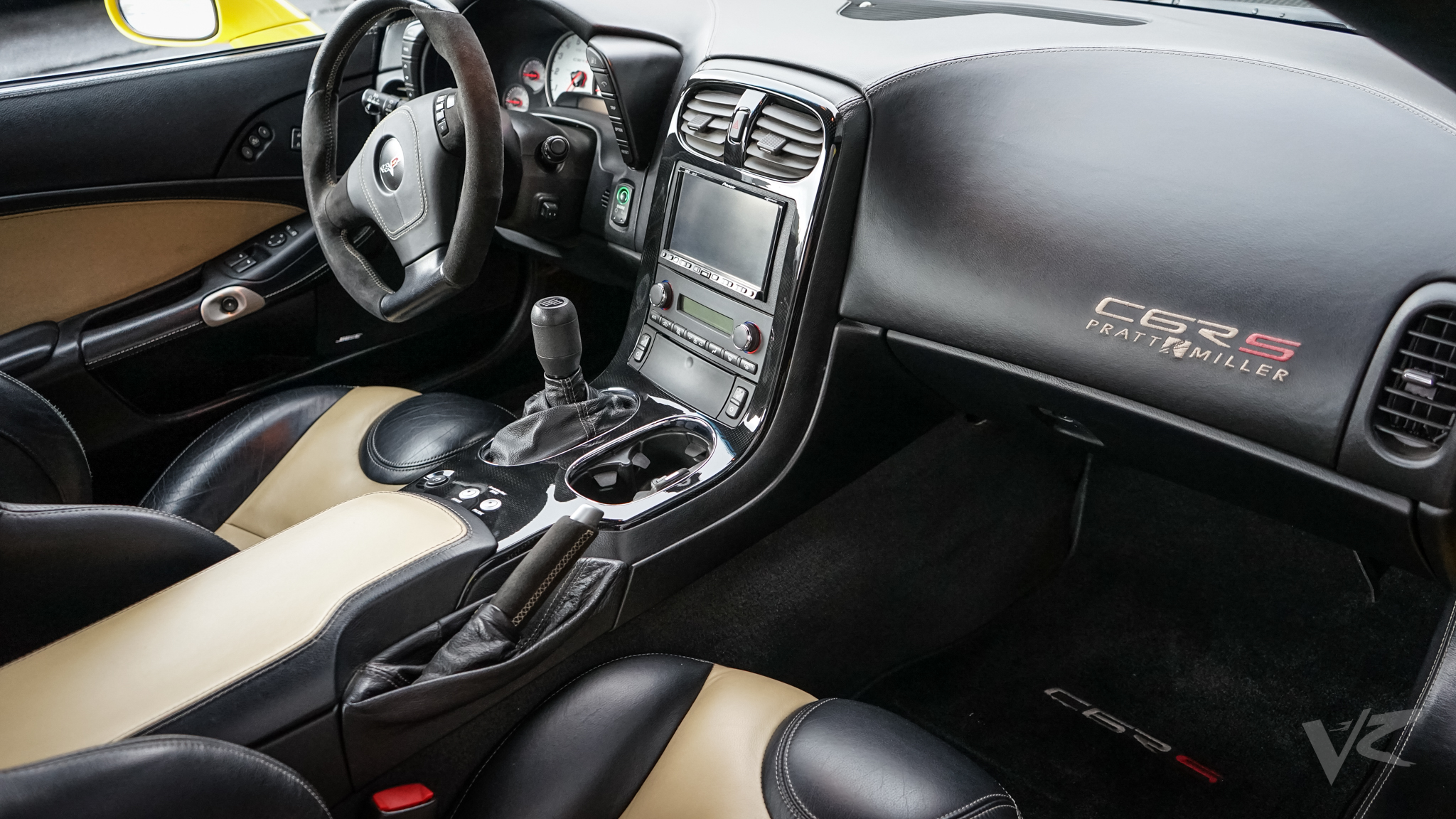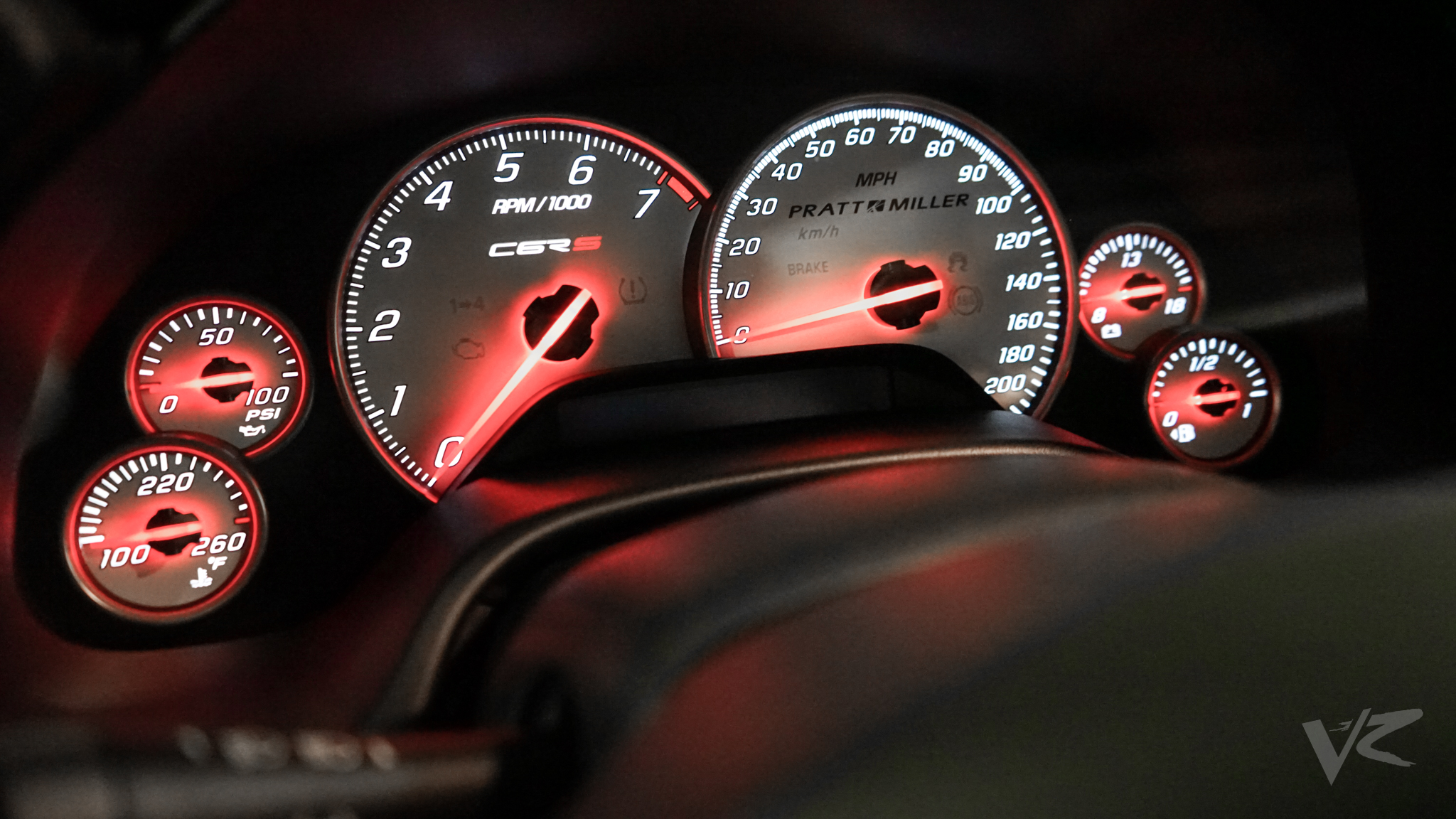 A big thanks to Vengeance Racing for sharing this rare Pratt & Miller with the community. If you are wondering why it was at the tuner VR states, "The C6RS found its way to Vengeance Racing for a complete vehicle inspection front to back, as well as a bit of dyno time to verify actual horsepower and torque at the rear wheels after being purchased by its new owner Tony Marzullo at Gas Motorcars."
Out of curiosity, I checked out Gas Motorcars' inventory and did not see the C6RS for sale. As a matter of fact, they do mostly exotics and had no Chevys at all on their website, so it looks like Tony is keeping it for himself, for now. We have an active community on our Facebook page, I'd love to hear from you!  Douglas B.
I'll leave you with a couple more shots of this beautiful C6RS.