While perusing social media day in and day out to find interesting Corvette content to bring you, our faithful readers, I often see unique Vettes for sale that make me go hmmm. When recently cruising one of my favorite Facebook pages, Low Miles No Miles, I found this 1990 C4 Coupe with just 195 miles. That in itself was a rarity, given many Corvette collectors did not stow away "base" C4s. But the next thing I saw kind of shocked me.
This low-mileage C4 Coupe was being offered by a, gasp, Toyota dealership!
Do you find that odd? I sure do.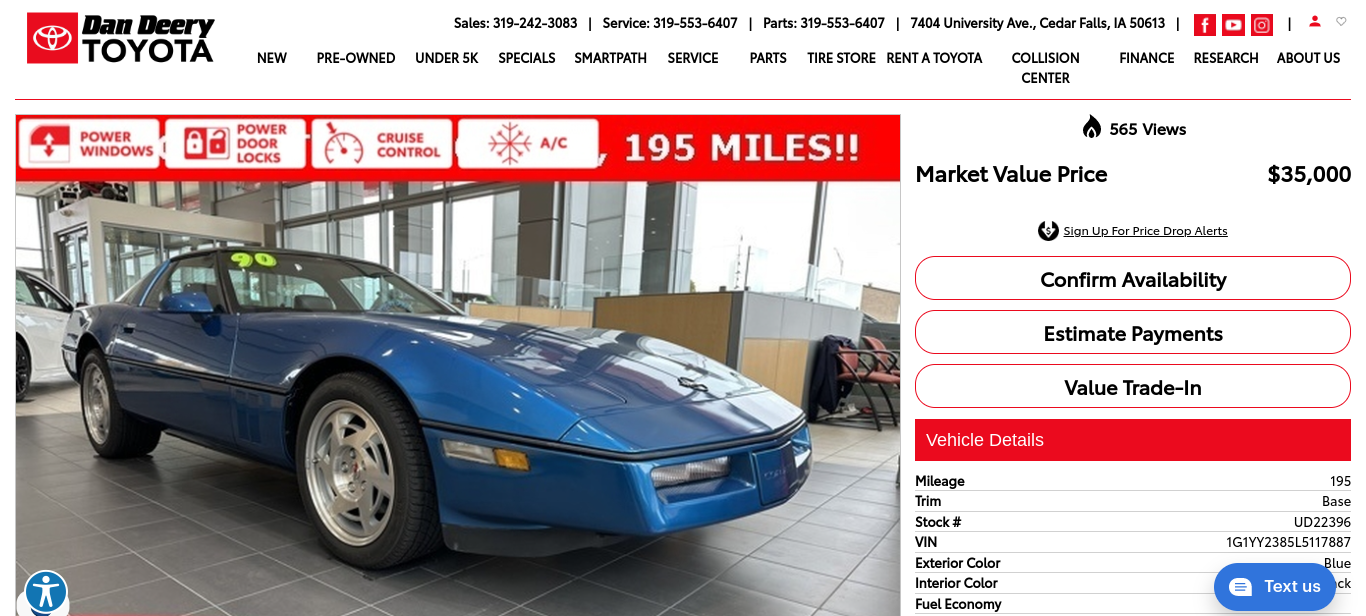 How did this Toyota dealership acquire this gem? Was this a trade? Did one of the higher-ups seek it out (perhaps at auction)? Was it some type of estate/collector vehicle that fell in their lap? Usually, the history report will give you some clues, but the Autocheck report available on their website was so vague and mysterious that it only raised more questions.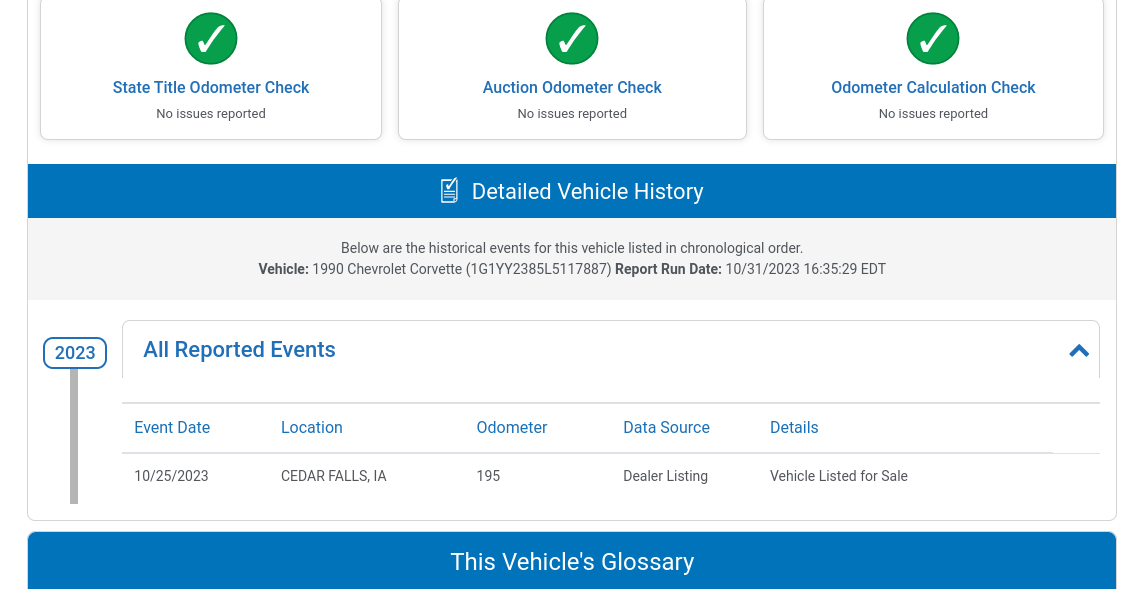 After decades of running and analyzing history reports as a used car dealer, the limited amount of imprints in the detailed history would be a red flag (if not accompanied by more data). I find it strange that a vehicle this old only has ONE data point on the history report.
In typical franchise dealership fashion, the description for this low-mileage collector was fairly vague as well, with the often-used car salesman ALL CAPS writing style. Why are they yelling at us, the Corvette speaks for itself, and why are they YELLING about power windows and locks?!?

In summary, I suppose in today's internet age the actual location of the collector vehicle doesn't matter (as much). Heck, when I was a used car dealer I had some pretty nice collector-type vehicles on my small North Georgia gravel lot and friends ribbed me that it was a dirt lot, so do I really have room to criticize?
Well, enjoy the trip back in time with some pictures of this preserved piece of Corvette history, and let me know, do you find it odd that a Toyota dealership is selling her? And while we're at it, what do you think about the $35,000 price tag? We have the fastest-growing Corvette community on our Facebook page, with over 159,000 followers (40,000 since January!). Come join other hardcore enthusiasts and say hello, Douglas B.
Click Here to Check Out the Listing
Editor's Note: CorvSport has no affiliation with the selling dealer, nor were we compensated for featuring this Corvette.
Photo Gallery
And no, the Toyota dealership did not bother to take engine pictures