A NEW ERA OF CORVETTE RACING WILL BEGIN IN 2024
It came as a bit of a shock to Corvette enthusiasts everywhere when GM announced that Chevrolet was discontinuing its involvement with the Corvette Racing program.  For the past twenty five years, Corvette Racing, under the combined leadership of Chevrolet and Pratt Miller Motorsports, has been a dominant contender on the world racing stage, garnering wins and earning championships in both IMSA and WEC.  So when it was announced that Chevrolet was stepping back from the Corvette Racing program, it left many of us wondering if we were witnessing the end of a truly remarkable era in the history of Corvette.
We needn't have worried.

Although the factory-backed Corvette Racing team will end its run at the completion of the 2023 race season, Pratt Miller Motorsports has announced that they will continue to field Corvettes in both IMSA and FIA WEC with the formation of a new racing program – Corvette Racing by Pratt Miller Motorsports.  The new team will field a pair of new-for-2024, GT3-spec Corvettes in the GTD PRO category of the IMSA WeatherTech SportsCar Championship.   Although there are still a number of details to be disclosed, including the names of teh future drivers for the pair of new GT3 Corvette race cars, this news has left many uneasy enthusiasts feeling a lot better about the future of Corvette – both as a race car and as a production vehicle.
Although Chevrolet is no longer backing a race team, their involvement with Pratt Miller Motorsports (PMM) will continue well beyond the completion of the 2023 race season.  Confused?  So were we at first.  Let me explain.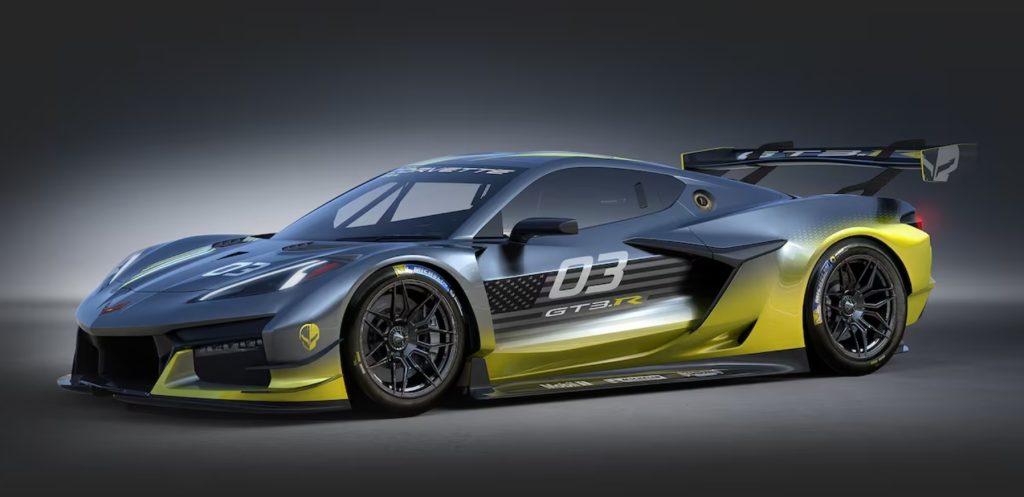 Chevrolet Motorsports Competition Engineering and Pratt Miller Engineering began development of the Z06 GT3.R more than two years ago.  The combined talents of both engineering powerhouses worked together to develop the car from scratch.  The partnership made sense as both companies already had extensive knowledge of the Corvette Racing program thru their combined involvement for the past twenty five years.  Additionally, their proximity to one another (Pratt Miller is located in New Hudson, Michigan, and GM's Propulsion Performance and Racing Center is located in Pontiac, Michigan) made the partnership and obvious choice.  Pratt Miller dedicated their efforts to chassis development and overall engineering of the Z06 GT3.R while GM Propulsion Performance invested its time in the development and refinement of the 5.5-liter, flat-plane crankshaft DOHC LT6 V-8 engine.
"Chevrolet and Pratt Miller have collaborated for more than 25 years on the Corvette Racing program, and we are thrilled that we are able to continue together into the GT3 era," said Christie Bagne, program manager, Corvette Z06 GT3.R.
In addition to the PMM Corvette Racing program, Chevrolet customers will have the opportunity to purchase and race the Corvette Z06 GT3.R "under the umbrella of Corvette Racing" (per GM Media).  Chevrolet will provide customer and technical support to future owners ensuring their continued involvement with the Corvette Racing program, albeit in a far more limited capacity.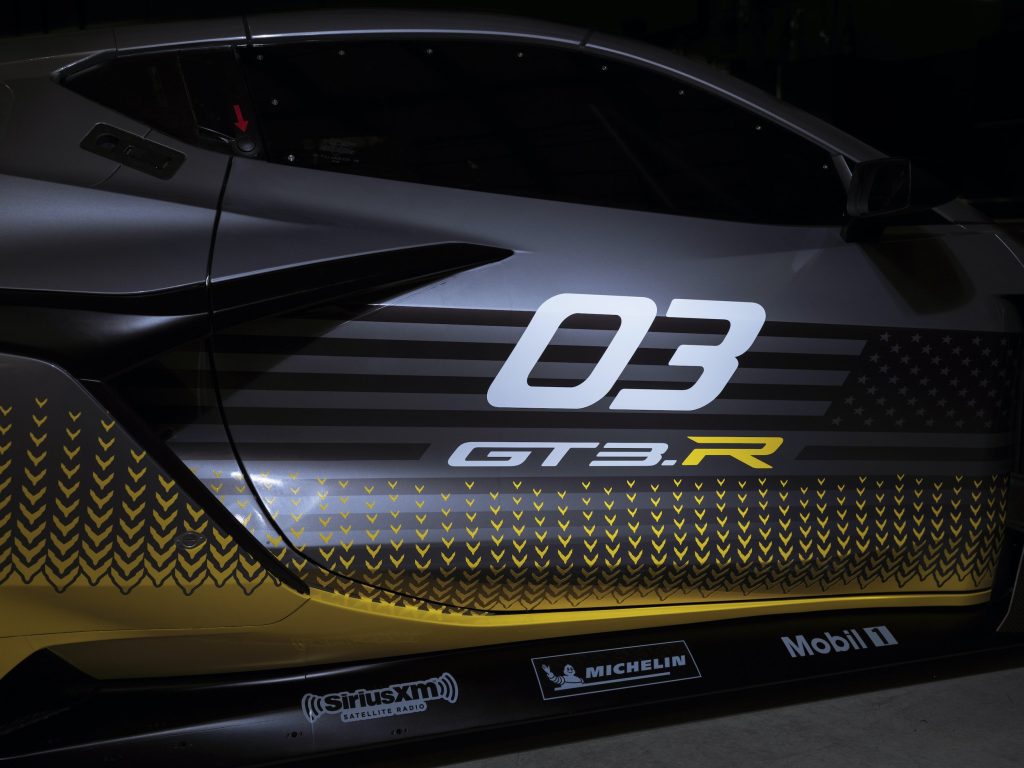 Further ties between Corvette Racing and Chevrolet's production program exist in that the LT6 engines built for the Z06 GT3.R originate from Chevrolet's Performance Build Center in Bowling Green, Kentucky, where all of the production Corvette Z06 engines are built.  The GT3.R engines are assembled in Bowling Green, then delivered to the performance and Racing Center in Pontiac where they are fitted with certain race-specific components.  The GT3.R's 5.5-liter engine shares more than 70% of the same parts as the production Z06 engine, including the crankshaft, connecting rods, cylinder heads, fuel injectors, coils, gaskets, and a variety of other hardware and sensors.
"It makes sense to have Corvette Racing with Pratt Miller Motorsports lead the competition element of the Z06 GT3.R program in the GTD PRO championship starting in 2024," Bagne said. "We couldn't have a better representative than the same group that has been part of the development, build and testing processes for our new Corvette racecar. The learnings we will take from testing and competition will flow to our other Z06 GT3.R customer teams to ensure that the Corvette brand is a championship contender around the world."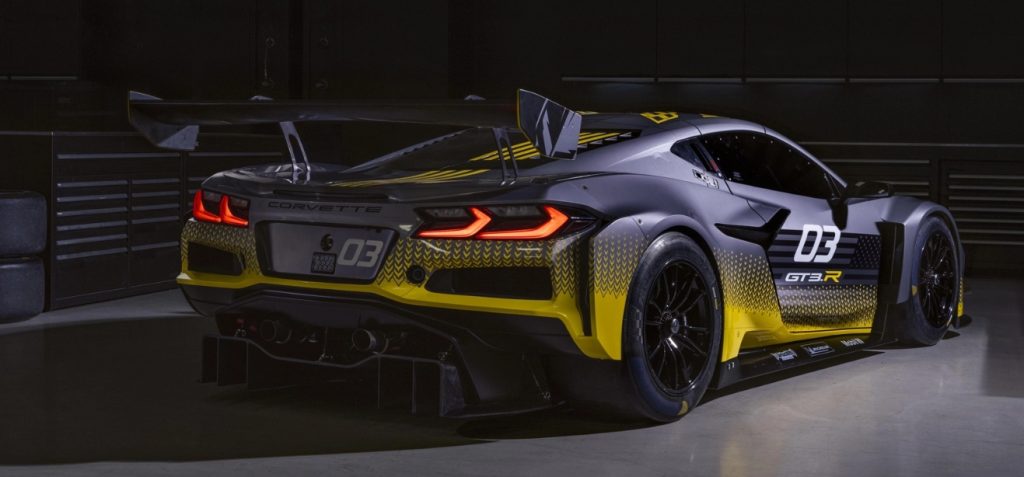 Corvette Racing and Pratt Miller have accumulated nearly 5,500 miles (9,000 kilometers) with the Corvette Z06 GT3.R since it introduction in September of last year.  The car is currently undergoing final homologation testing in Europe, with additional testing planned for the remainder of this summer and fall to fine-tune the Z06 GT3.R to operate at peak performance on multiple brands of tires for use across an array of championships around the world.
"This is an exciting time for everyone at Pratt Miller," said Brandon Widmer, Pratt Miller Vice President, Motorsports. "We've experienced a lot of successes, race wins and championships with Chevrolet through the Corvette Racing program. Now we move into the GT3 era. Everyone is pleased with the progress of our testing and development programs, and new car builds are under way.  We're appreciative of the decades-long relationship with Chevrolet. Corvette Racing by Pratt Miller Motorsports is looking forward to continue showing our expertise in race operations and management to our fans, our commercial partners and new prospects as we go forward."