It's no secret that 2020 has been a challenging year for a lot of industry sectors, with the automotive industry experiencing one of the sharpest nosedives in its history.
All of America's big three have been affected, however, Chevrolet can hold its head a little higher than the others when it comes to premium sports cars.
In fact, according to the latest information that GM Authority was able to collect, the Corvette C8 was the most sold sports car in Q2 of 2020 for all of North America. This is despite a sales decrease of 58% over Q2 last year in the USA, 50% in Canada, and a gain of 200% in Mexico.
USA

Canada

Mexico

But the real proof is in the overall USA sales, both Q2 2020 and Year-To-Date (YTD) 2020 over such challengers such as the venerable Porsche 911, the Nissan GT-R, and the Mercedes-AMG GT.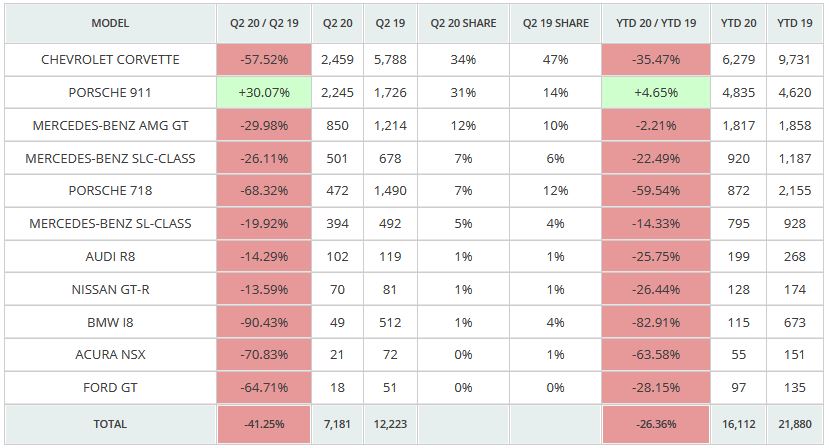 Put simply, the 2020 Corvette C8 is the best selling premium sports car in the nation. And, with a little wink and nod, the 2019 Corvette C7 was the best selling premium sports car YTD 2019.
Two years in a row means that the Corvette is still America's sports car, and that's a comforting thing to know in the midst of a tough year!