After following the 2025 ZR1 news and rumors for months now, it's now safe to report that we are in a full-fledged controversy.  Forget about "trivial" things like body upgrades, but the hot topic across the Corvette community is, what powerplant will propel this groundbreaking 800+ horsepower ZR1? Will this beast be powered by a twin-turbocharged LT6, or will it be propelled by the naturally aspirated 670hp LT6 (plucked from the Z06) in concert with the E-Ray's 160hp 1.9 kWh electric motor on the front wheels?
As we reported here, notable Corvette enthusiast and Youtuber Brink of Speed broke news from a "huge name up at the top in GM" which indicated the ZR1 will have the 670hp LT6 combined with the E-Ray's electric motor. That intel (combined with a video showing two extremely quiet prototypes in Colorado) prompted CorvSport to declare the Hybrid theory as substantiated.
Let's briefly revisit Aaron Branham's video, showing the two quiet prototypes passing him.
The Full Shot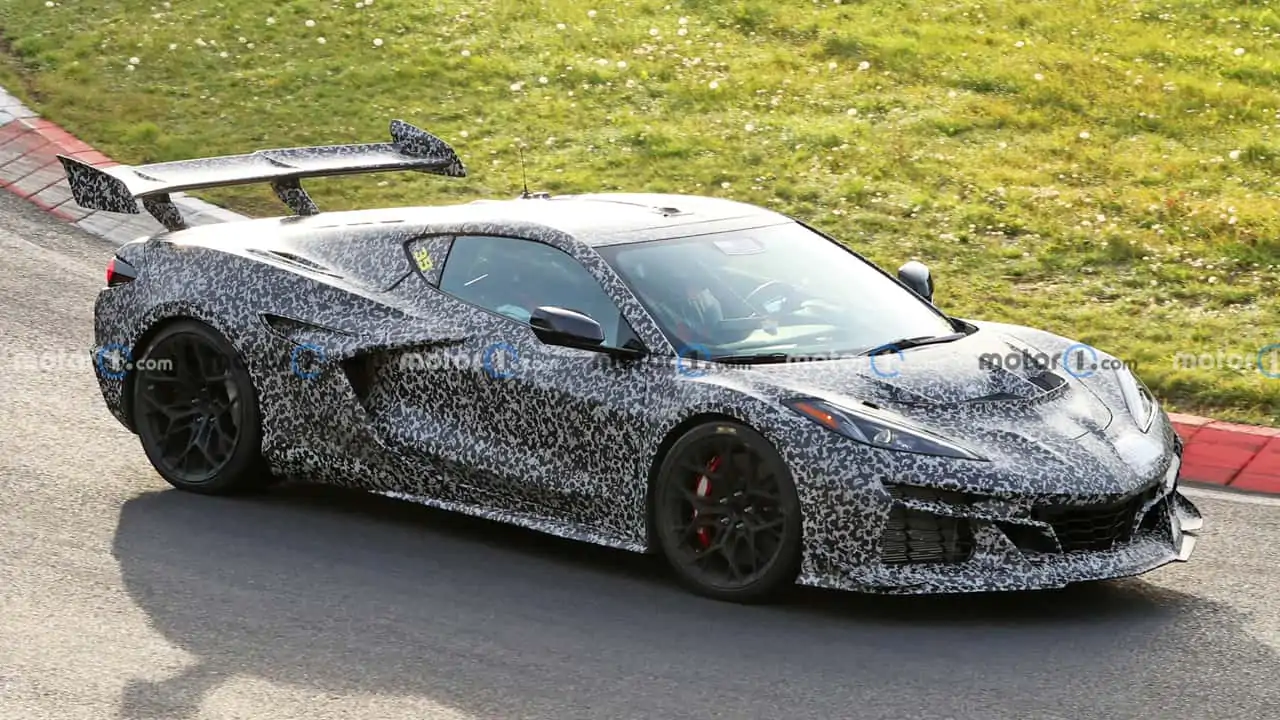 So what new information is throwing a monkey wrench in the Hybrid theory?
As reported by our friends at the Corvette Blogger:
"When vehicles test on the Nürburgring, they wear a special set of decals if the cars have a hybrid powertrain with batteries so that emergency personnel can identify the correct process for dealing with the car if was involved in an on-track incident. The E-Rays wore the stickers last year, but we are not seeing them on any of these prototypes…"
What else do these spy photos reveal?
♦ A gigantic rear wing with boxier mounts (suggesting Active Aero)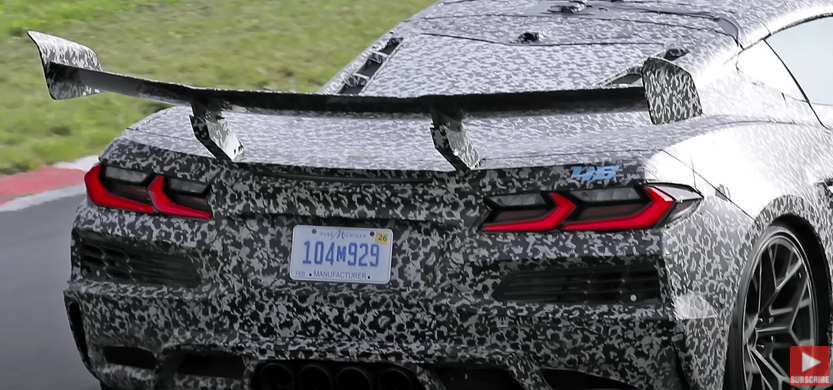 ♦ New air inlets on the rear fenders (speculated to be for brake cooling)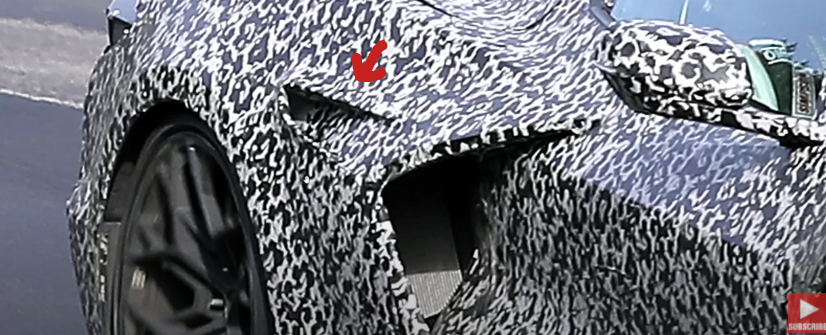 ♦ Additional engine cooling inlets (could this verify the twin-turbo theory?)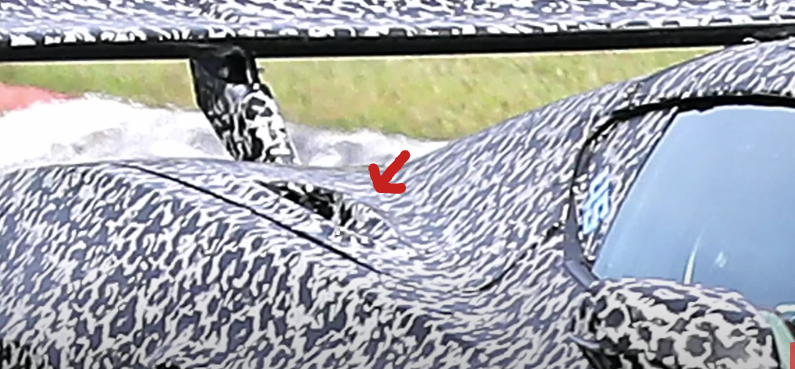 ♦ Hood heat extractors (certainly would make sense if an electric motor was up there!)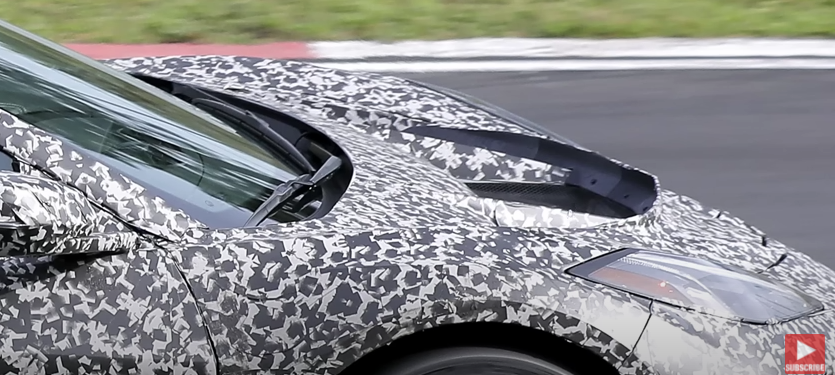 The Latest Rendering Via Brink of Speed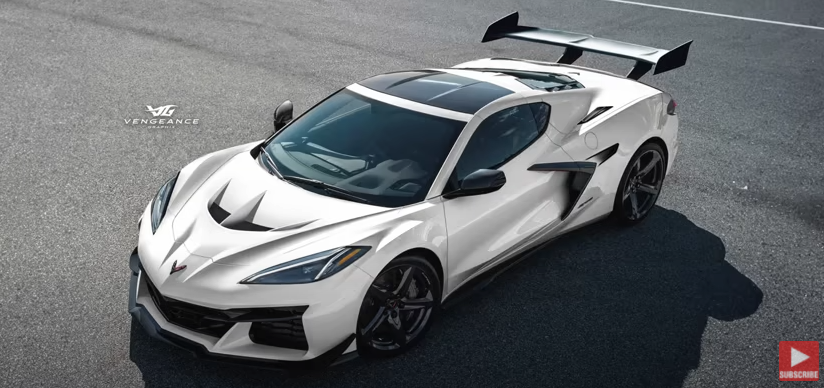 Where does Brink of Speed stand?
At the 3:20 timestamp, when talking about the hood heat extractors, Brink of Speed says, "When you zoom in you can see… a real nice metal screen… to protect whatever is underneath this, obviously the HYBRID MOTOR is going to be under this…"
I'm sticking with the Hybrid theory, how about you? What do you think will propel the new 2025 ZR1? We have the fastest-growing Corvette community on our Facebook page, with over 156,000 followers (37,000 since January!). Come join other hardcore enthusiasts and say hello, Douglas B.
A Few More Shots, Courtesy of Corvette Blogger