YouTuber Caputes Mid-Engine C8 "In the Wild!"
While the world continues to await a formal announcement from Chevrolet about when we can expect a mid-engine Corvette, the photographic evidence continues to pile up proving not only the car's existence, but the likelihood of its imminent arrival.
Then, on February 12, 2018, YouTube member PrettyFast1000 published a three-minute video that contains some of the most compelling video we've seen to date of the mid-engine C8 Corvette on the open road.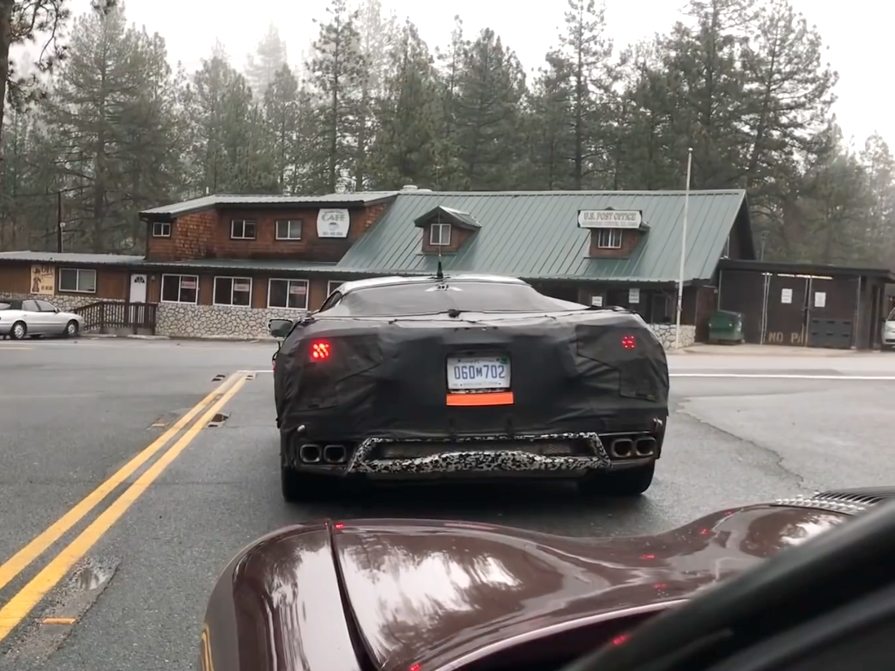 The video opens with a rear-camera view from the backend of the driver's (presumably prettyfast1000) supercharged C5 Corvette.  While the first several seconds of the video showcases the beautiful and powerful exhaust note of the C5, the viewer's attention is quickly captured by the camouflaged Corvette that passes in the opposite lane.  Within a few moments, a second Corvette passes, and the driver of the C5 quickly decelerates, hangs a U-turn, and begins pursuit of the mid-engine Corvettes.
While the video quality is a bit shaky at times, and much of the video is show from the aforementioned rear camera on the C5, there are some spectacular shots of the mid-engine C8, still heavily wrapped in its black-and-white camo, out on the open road.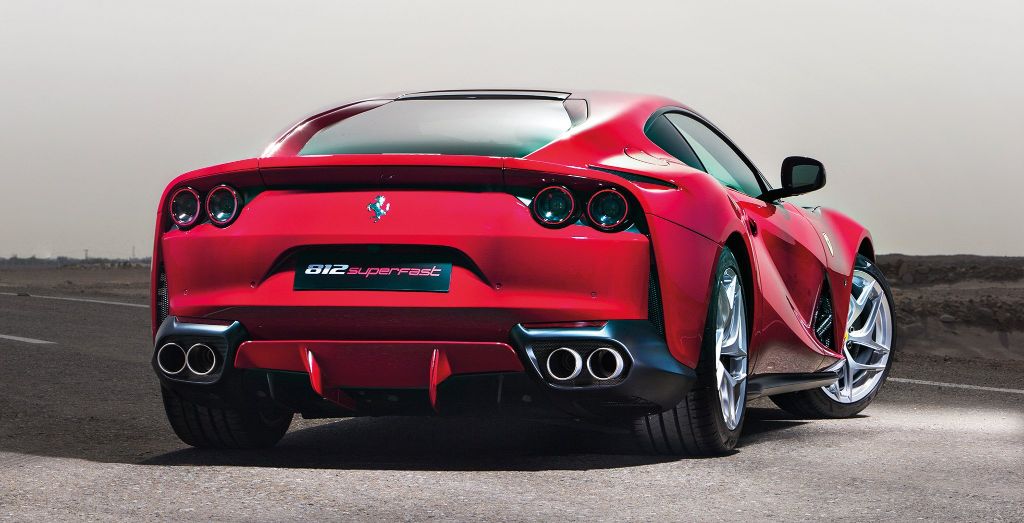 It appears that a total of four C8 Corvettes were out for this particular drive, and prettyfast1000 was fortunate enough not only to catch up to the two lead cars, but also to have two more C8's pull up behind him.  The footage he captures gives us some great glimpses of the car's front and rear-end, enabling us to glance some new details like the placement of the rear exhaust (moved from the center of the car as found on the C5, C6 and C7 to behind the rear wheels (similar to that found on many of the newer Ferrari's, including the all-new Ferrari 812 Superfast.)
In addition, the C8's brake lights appear to be round, though this could be a trick of the camouflage breaking up the lines.  Similarly, the front headlights (from little we can actually see of them) appear similar to those found on the current C7, though it will impossible to say for certain until Chevrolet decides to pull the covers off and give the world a true glimpse of their next-generation Corvette.
This much is certain, seeing the new Corvette in the "wild", and moreover, seeing a supercharged C5 giving chase on some spectacular winding roads has us fired up to see what Chevrolet has in store for the future of their legendary sports car.