What: Mecum Auctions Eddie Vannoy Collection Auction.
When: June 26 to 30
Why: 14 low mile Corvettes, of which several are special editions, alongside hundreds of cars from other American brands.
Okay, now that the collectors have run off to mark their calendars and check their wallets, the rest of us can take a moment to gawk at the Corvettes that are going to be up for auction later this month.
First, to specify why this auction is important, it is the personal collection of the CEO of the James R. Vannoy & Sons Construction Corporation, Eddie Vannoy. The company specializes in building independently standing retail stores and golf courses. They are also the exclusive contractor for building Lowe's Hardware Stores in the US.
As well as cars, multiple race suits, neon signs, motorsports memorabilia, and such will also be auctioned off, but we're here for the Corvettes!
Now for the some of the highlights of the collection:
140 mile 2019 Corvette C7 ZR1 (Black on Red) Lot L255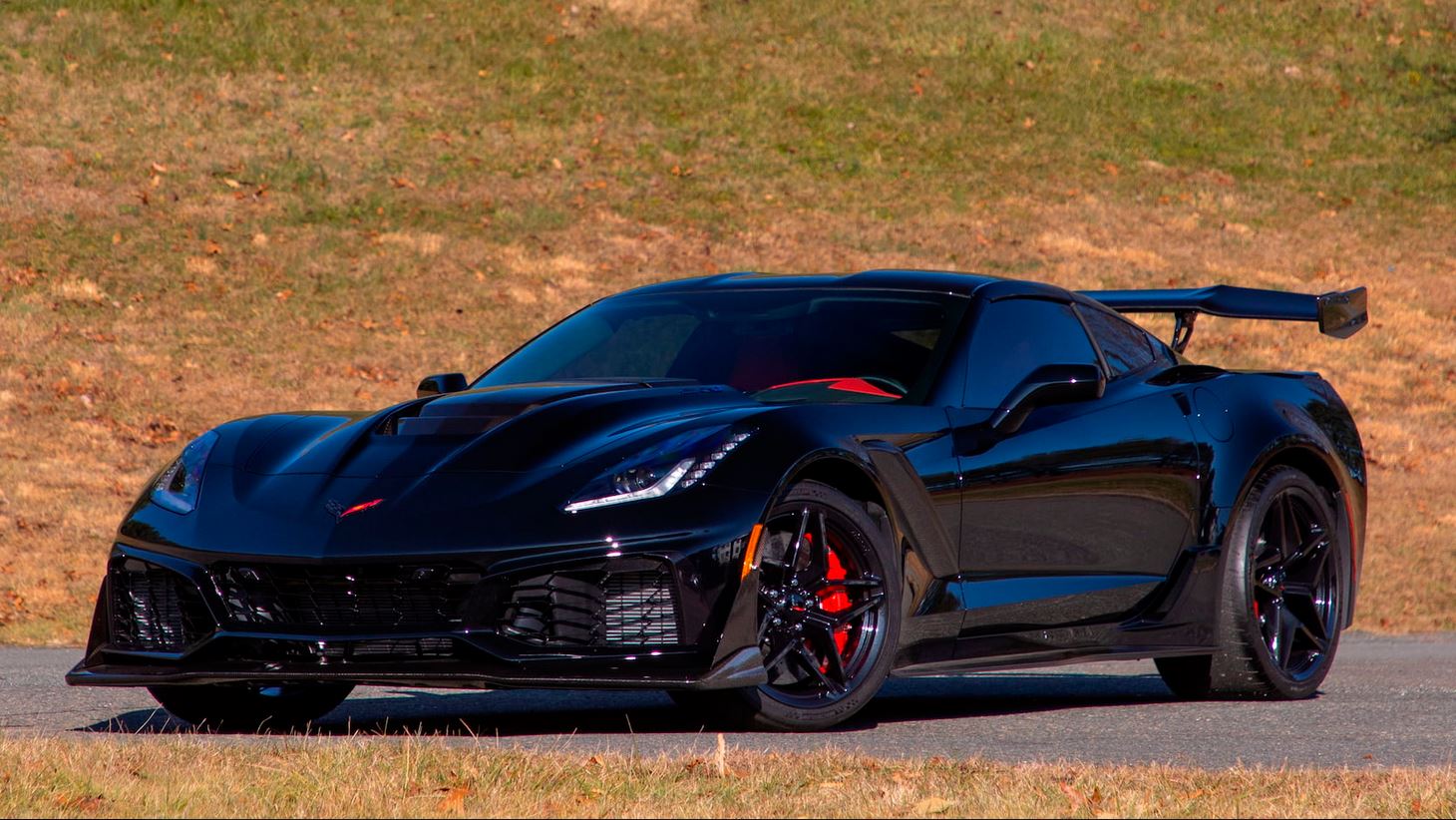 Probably the lowest mileage C7 ZR1 in existence. It has the 6.2 liter, supercharged LT5 engine producing 755 HP.
The car was also specified with almost all the available options, including pretty much every carbon-fiber piece and a kitchen sink for good measure.
Best of all, like most of the cars in the collection, it has no reserve.
Fully matching serial numbers 1967 Corvette C2 Coupe with L68 427 CI engine (White on Black) Lot L266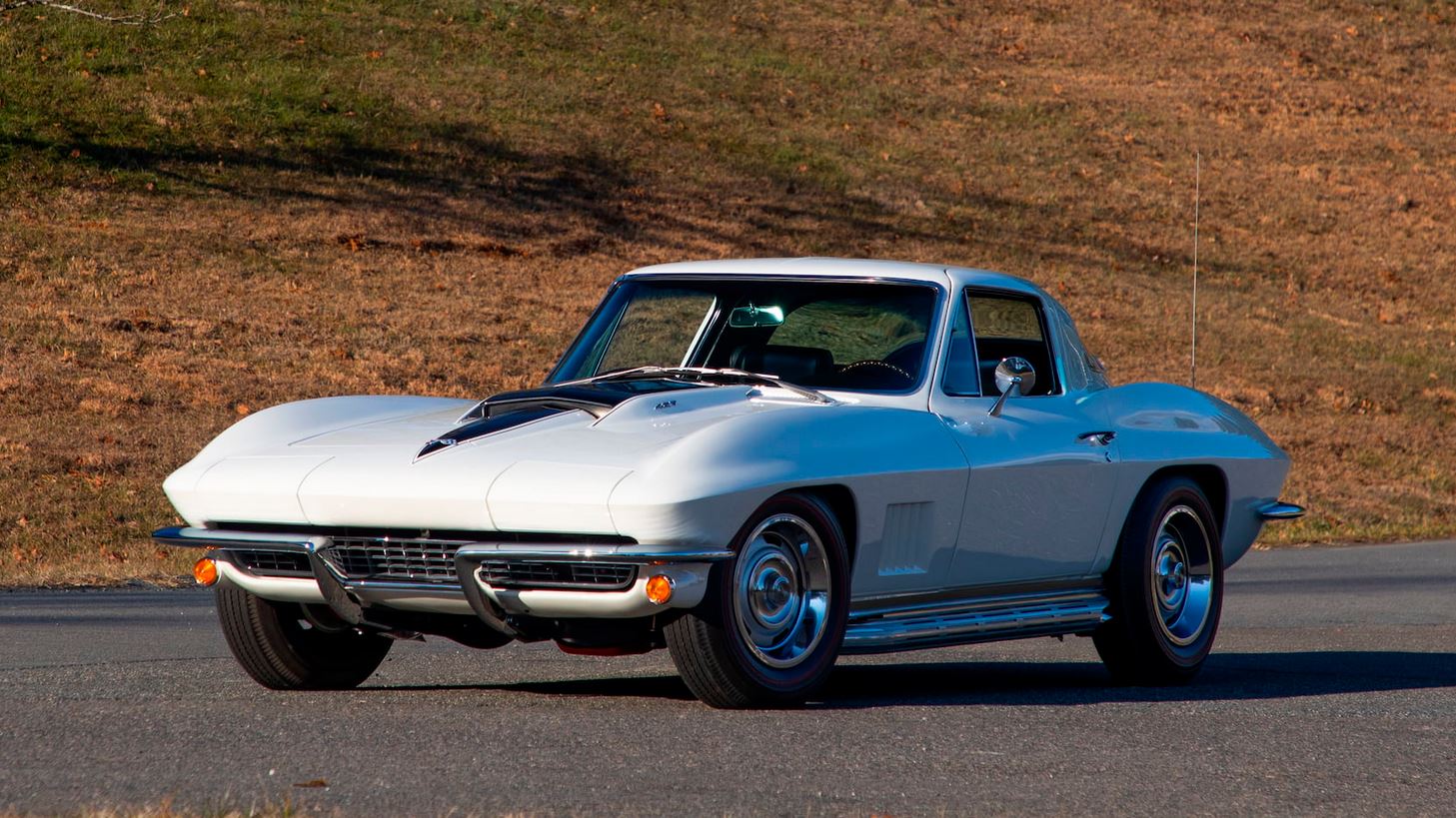 One of only 2,101 C2 coupes sold with the L68 427 cubic inch, 400 HP engine. In a bit of a rare departure from many specifications of the time, this Corvette also has a 4-speed manual transmission.
The engine is all original parts with matching serial numbers. It also has the tri-power "Turbo Jet" carburetor configuration with three Holley 2-barrel carbs mounted inline on the intake manifold.
Combined with the flawless white paint and the side exit exhausts and it's just Corvette perfection.
2012 Corvette C6 Callaway 25th Anniversary Edition #19 of 25 with 1,560 miles (Dark Grey/Carbon Fiber on Black) Lot M182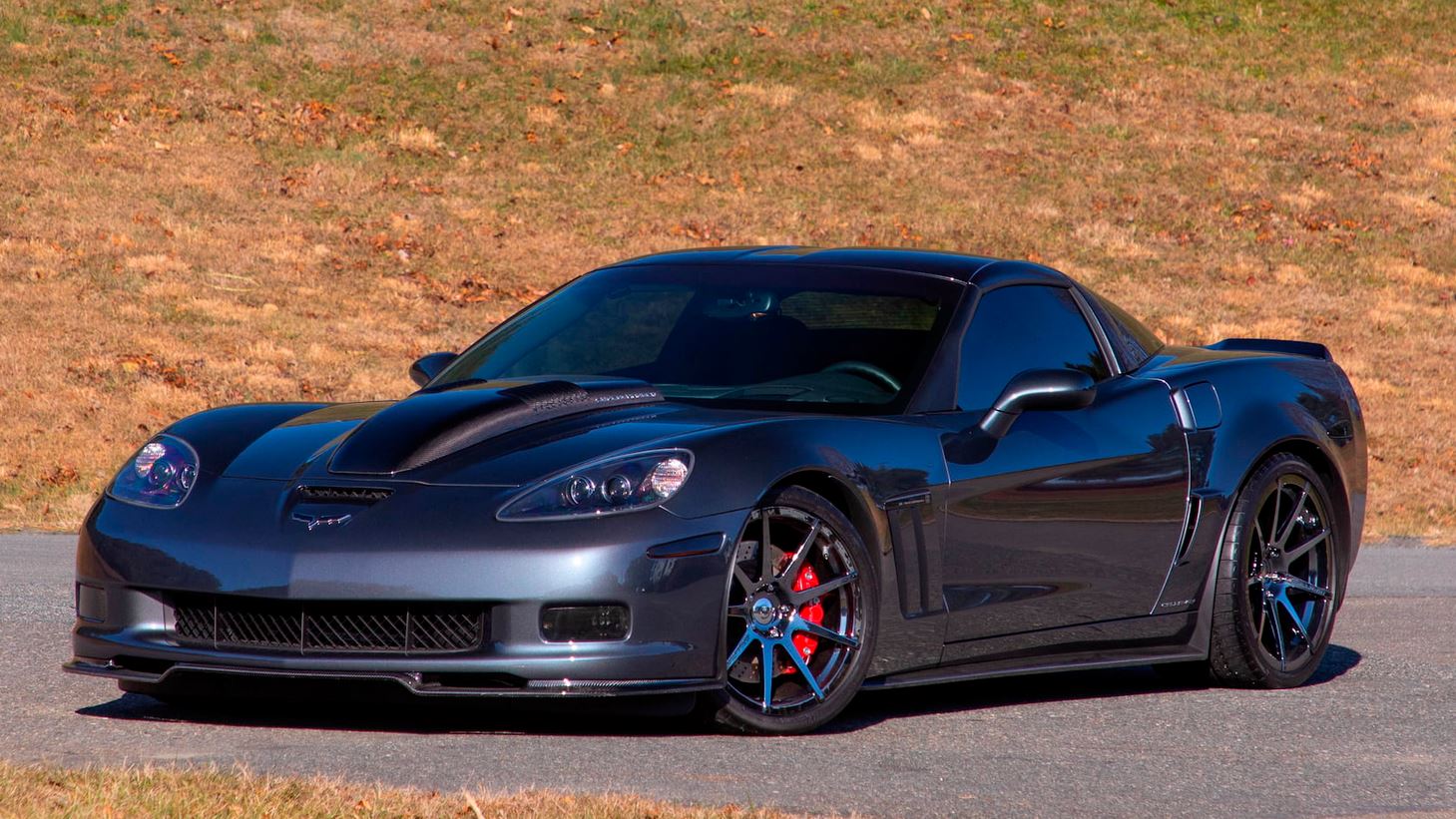 Callaway is a well known Corvette tuner. When the company turned 25, they released a special edition anniversary car based on the C6 Grand Sport with a supercharged 6.2 liter LS3 producing 620 HP.
What makes this car extremely valuable, apart from the fact it's only 1 of 25 made, is that each car was personally tuned and signed by Reeves Callaway himself. It held the option code of RPO B2K and was a $52,000 premium over an already top-spec 4LT package.
The car has a ton of carbon fiber specialty bits fitted to it, including an induction cover over the TVS2300 roots-style supercharger.
2004 Corvette C5 Daytona Official Pace Car with 406 miles (Yellow on Black) Lot L276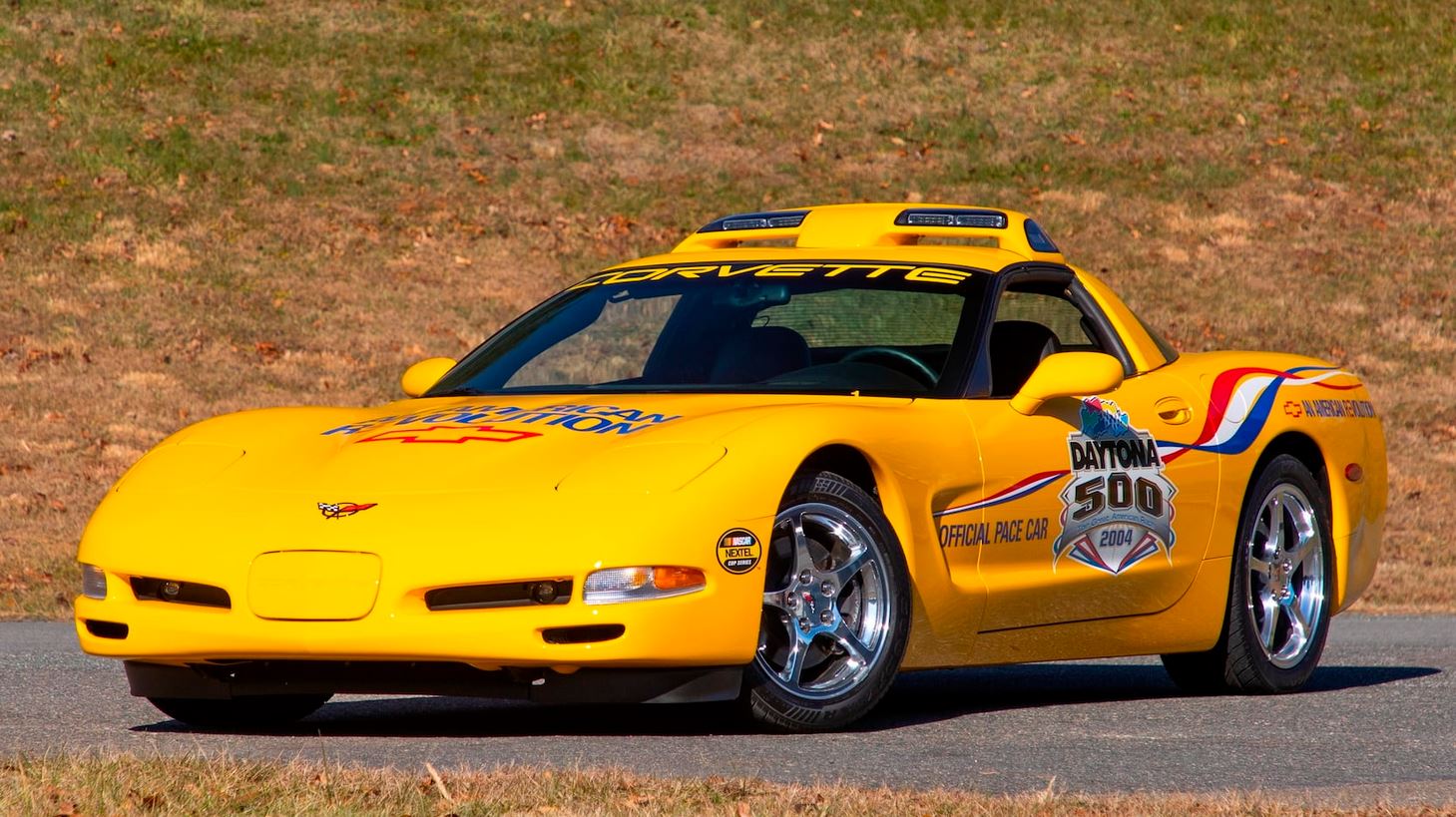 Perhaps the rarest Corvette in the collection, this C5 was built specially as one of only three NASCAR Daytona 500 pace cars for 2004. It is now one of two in existence.
What makes this super rare is that all 406 miles on the odometer are from driving it onto the Daytona Speedway track, running it in to get a feel for the car, and actual race pace miles.
It also has a fully functioning pace light bar on the roof, which was incorporated with help from Chevrolet aerodynamicists to make sure it didn't interfere with the handling of the car at speed.