Rare 1955 Corvette Convertible to Cross Auction Block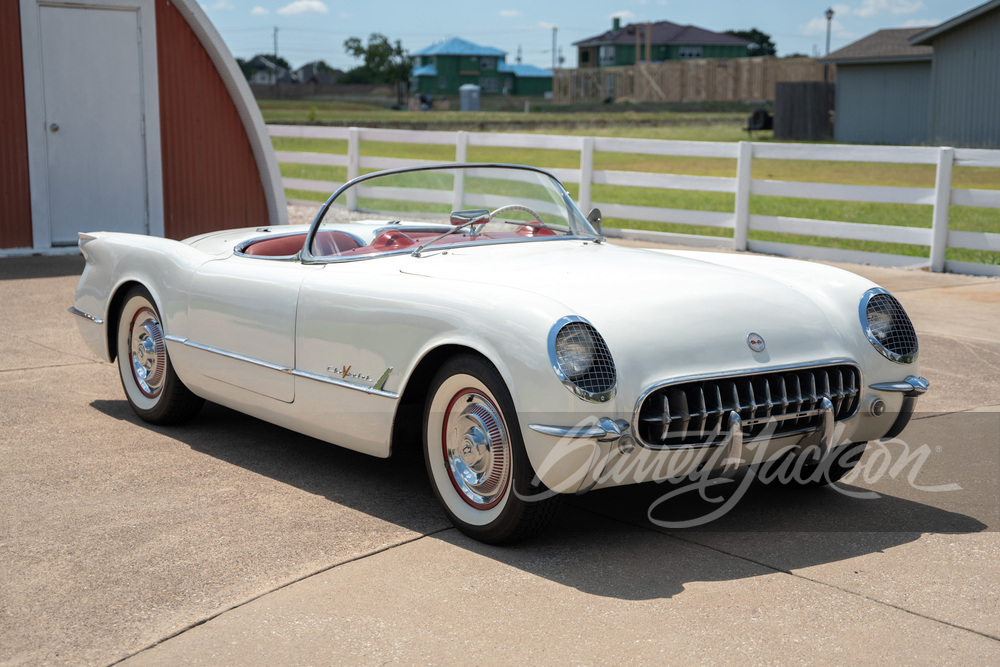 With each passing year, it becomes less and less common to spot an original, first-generation Corvette on the open road.  Yes, there are still plenty out there, but between parts availability, aging hardware, and even consumer enthusiasm, it seems that the early Corvettes – and arguably, some of the most beautiful examples ever made – are slowly disappearing into private collections or venues like the National Corvette Museum.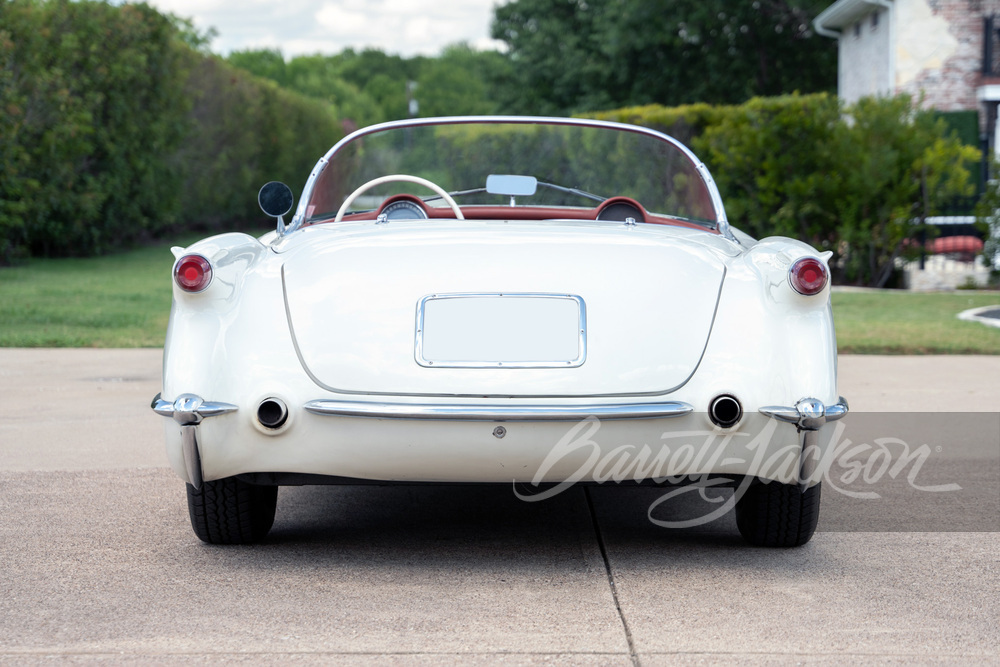 So imagine our surprise when we spotted this 1955 Corvette convertible posted to cross the Barrett-Jackson auction block later this month.  That's right, LOT 685 is a NO RESERVE auction for a 1955 Corvette – one of just 700 produced that year!  And this is the first-generation Corvette you want – it has the styling of Harley Earl's original concept with the added punch of a V8 engine.  In fact, this was the Corvette that started to change the world's perception of the Corvette.  While it was once briefly known as a "rolling bathtub," the V8 program that Ed Cole pioneered gave the Corvette the horsepower it needed to turn heads on race day.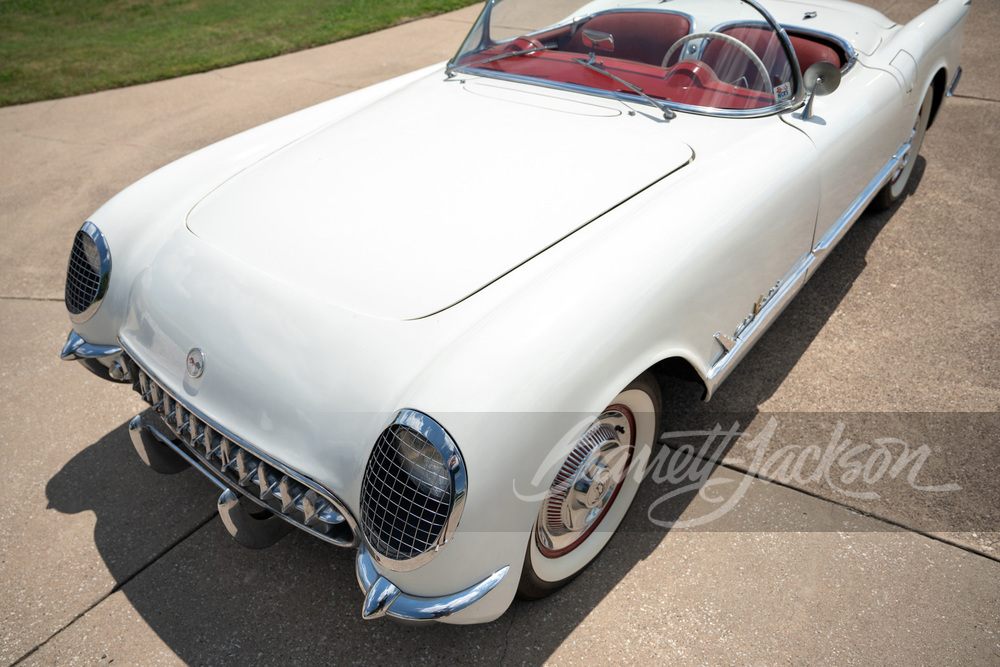 As mentioned previously, this Corvette will cross the auction block during the next Barrett Jackson auction, which is scheduled for October 20-22 in Houston, Texas.  This example includes a 283 cubic-inch engine with a four-barrel carburetor and an upgraded 4-speed manual transmission.  Keeping with tradition, this 1955 Corvette comes finished in Polo White with a red interior.  It also comes equipped with the original option code 102A AM radio.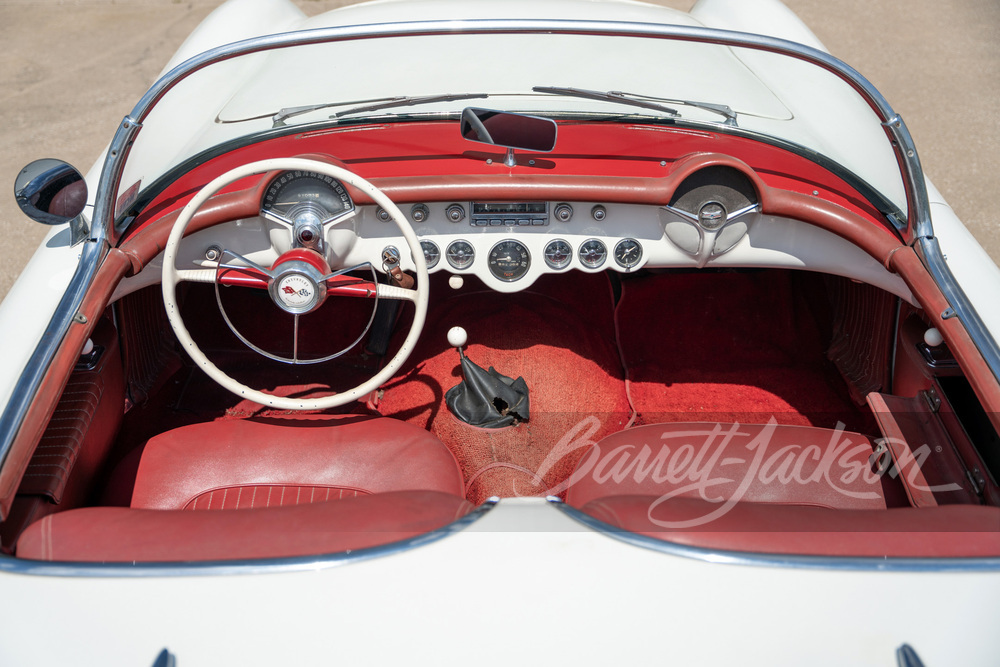 In reviewing the photographs (some of which are contained in this article), it is clear that this Corvette is not going to win any NCRS (National Corvette Restorer Society) awards as it sits, but the car appears to be clean inside and out.  More than that, for a 70-year-old Corvette, this one appears to be well maintained and will turn more than a few ends at the local car show or as a boulevard cruiser.  Sadly, the listing on Barrett Jackson's website doesn't provide a ton of detail on this car, but we are impressed to see that the car comes with the original factory side curtains, the original owner's manual, and even the original sales brochure.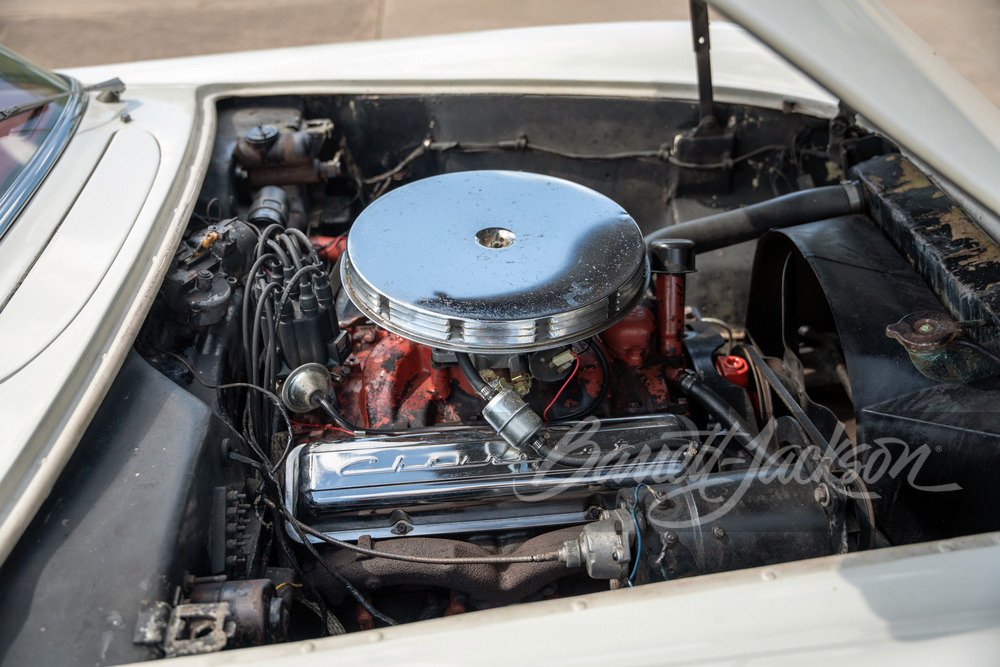 For our part, we're just excited to see one of Harley's original Corvettes making an appearance at the auction house…while this car will likely get snatched up by a private collector, we're hoping its NO RESERVE listing will attract a buyer (or buyers) who want to drive a piece of genuine Americana from a more ideal era in our country's rich history.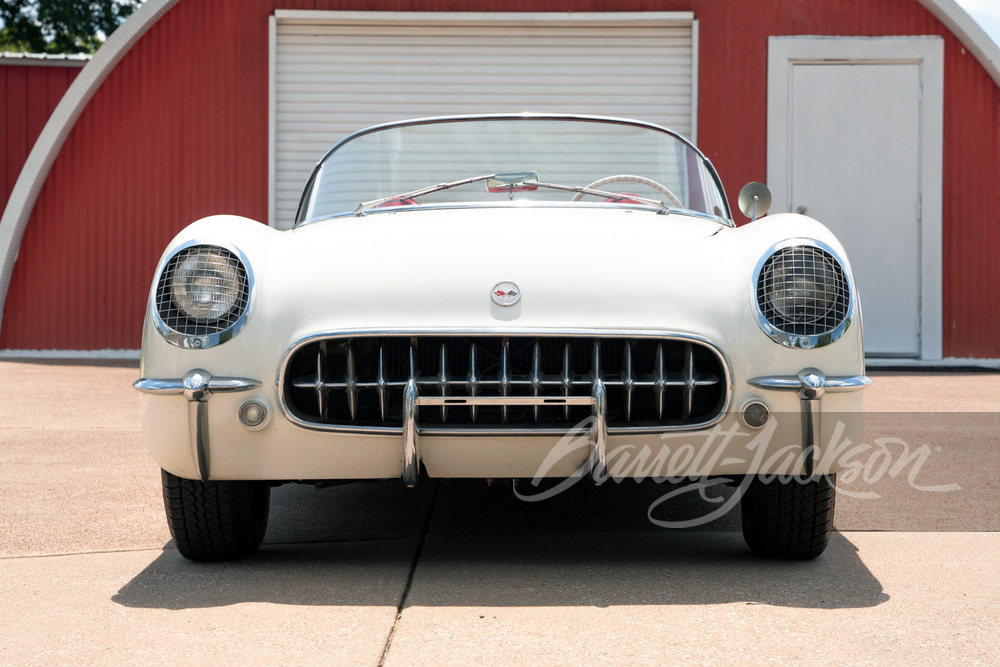 For anyone interested in bidding on this car and/or learning more about it, please click this link to the auction listing on Barrett Jackson's website.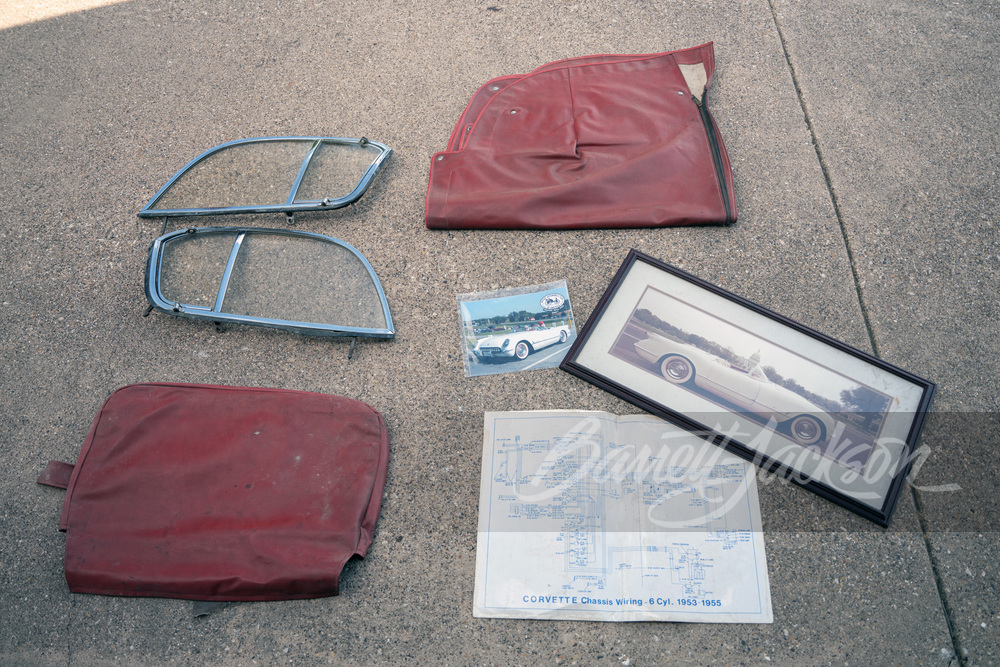 Should you choose to bid on this car, we wish you the best of luck.  Corvsport.com has no professional affiliations with Barrett Jackson or the seller of this automobile and has not been compensated in any way for sharing this listing.