Impressions of the Mid-Engine Corvette – From the Perspective of a European Sports Car Purist
An Interview with Nick Dellis, founder of A07 Media
The 2020 Mid-Engine Corvette is going to be "the stuff of legend" when it begins production next month – just ask any Corvette enthusiast and they'll tell you all about it!
While its true that some "Corvette purists" may be less excited about the next-generation model than others, most fans of America's Favorite sports car agree that the mid-engine Corvette is going to single-handedly revitalize the brand while also outperforming all other cars in its segment.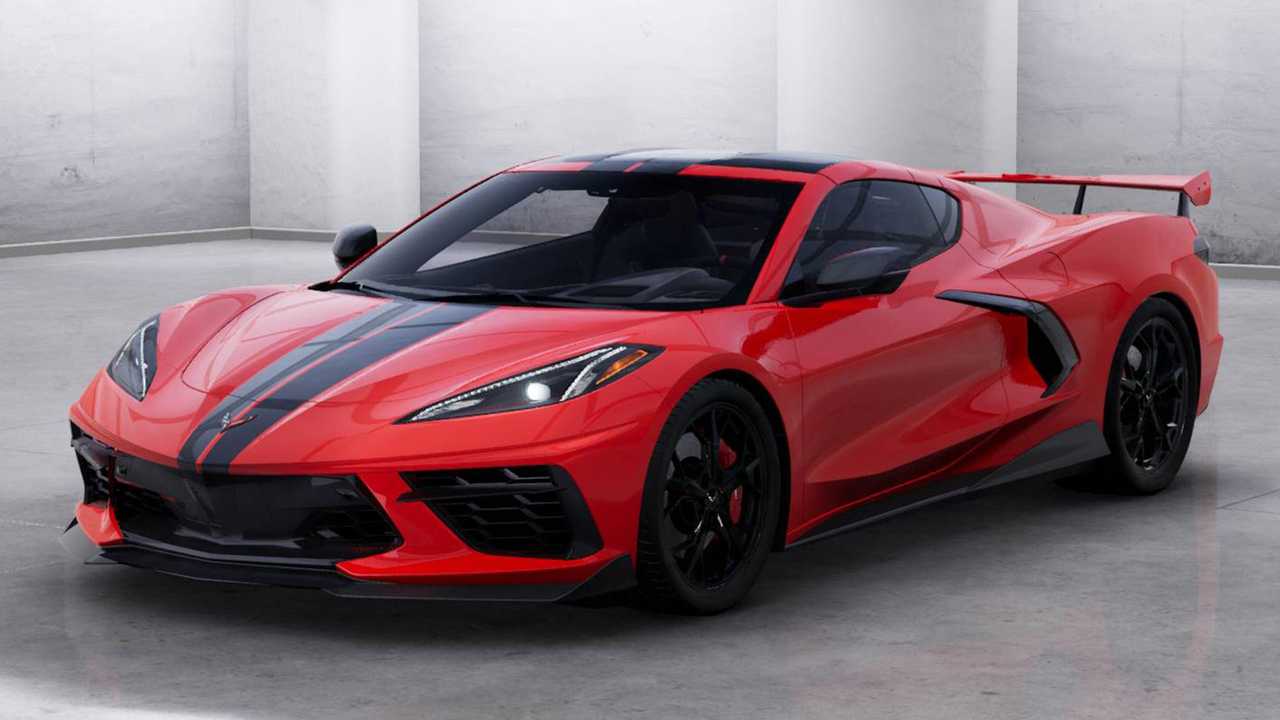 But what about all the other automotive enthusiasts around the planet who might not hold Corvette to that same, untouchable standard that the Corvette fanatics do?  Just how well will the mid-engine Corvette catch the attention of Porsche, Ferrari or Lamborghini owners and enthusiasts?  Does the all-new 2020 Corvette have a global audience or is its appeal limited to the same crowd of (mostly) Americans who grew up believing that this Kentucky-built sports car rivaled those "other" cars being built in Maranello, Italy or Stuttgart, Germany?
While I recognize that asking 100 different people these questions would result in 100 different answers, we decided instead to interview someone who we believe would be able to speak on behalf of the "rest of the world" and respond objectively to each of these questions.
It was for that reason that I decided to interview Nick Dellis, founder of A07 Media – the company which owns and manages a number of online automotive and motorcycle properties including supercars.net and corvsport.com.  While it is true that Nick has a vested interest in Corvsport.com, his personal affinity for cars has never been focused on the Corvette – but rather on that special breed of Italian Supercars that evolved from the mind and imagination of Enzo Ferrari.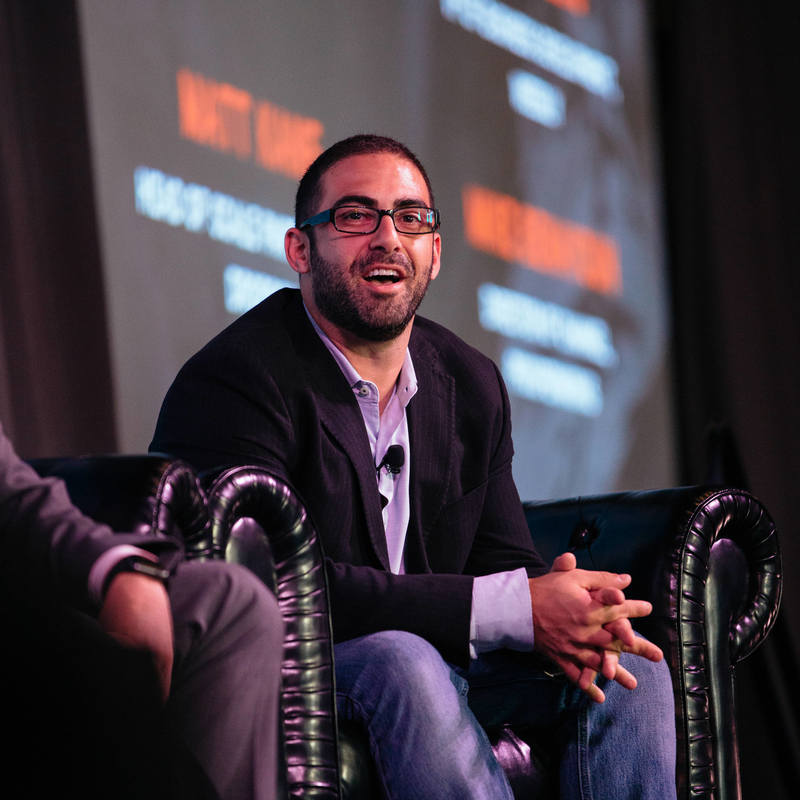 Nick Dellis was born and raised in Sydney, Australia.  From the time he was a boy, Nick had been obsessed with cars – especially Australian muscle cars.
"I got into the car industry like everybody else, I was obsessed with cars as a kid. (I) picked up and read every single car magazine I could get my hands on growing up. I would walk home from school as a kid and stop at the newspaper store and buy car magazines. Aussie muscle cars were my favorite back in the day."
As Nick's fascination with cars evolved, so did the cars he obsessed over.  It didn't take long for Nick to move from "Aussie muscle cars" to supercars like the Lamborghini Countach and Ferrari F40. Television programming like the original "Top Gear" only further fueled his fascination with those brands – a fascination that continues to this day.
"Ferrari is still my favorite brand although I do have a soft spot for the little guys like Pagani and Koenigsegg and their ability to be unique. (Ferrari's) history, the theatrics, the constant technological push and the tie to Formula 1 all do it for me. But mainly it's the cars. Every Ferrari I have ever driven is awesome in its own way, special and totally memorable. Probably some nostalgia there too for me."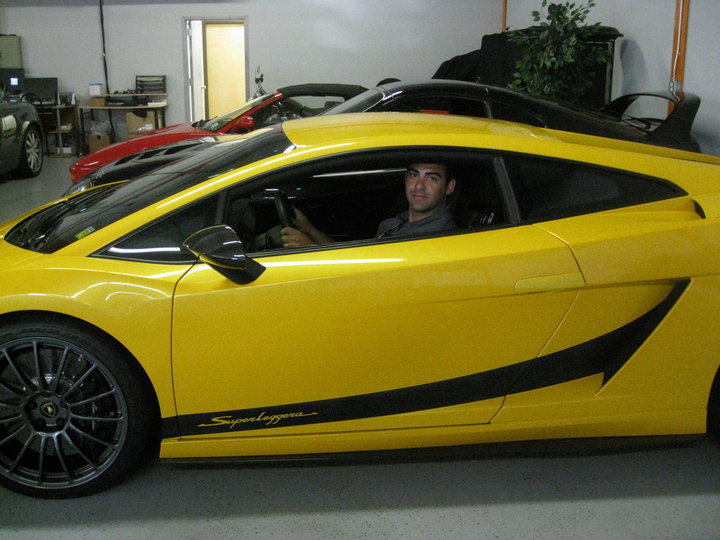 In the years I've known Nick Dellis, I knew about his fascination with Ferrari, but I was actively working with him on Corvsport.com when he shared with me that he was considering adding a Porsche 911 to his stable.  Knowing the obsession with Ferrari, I knew that owning a Porsche was, at least in part, a compromise in that the 911 offered a 2+2 configuration, something practical for the automotive enthusiast who also happens to be a father and family man.
"My first real boss has a Porsche 911 and that's what first got me into 911s. Over time I slowly grew to liking Porsche and in the last five years I'd say I've become mildly obsessed. Now that I finally own my first Porsche I'm absolutely smitten."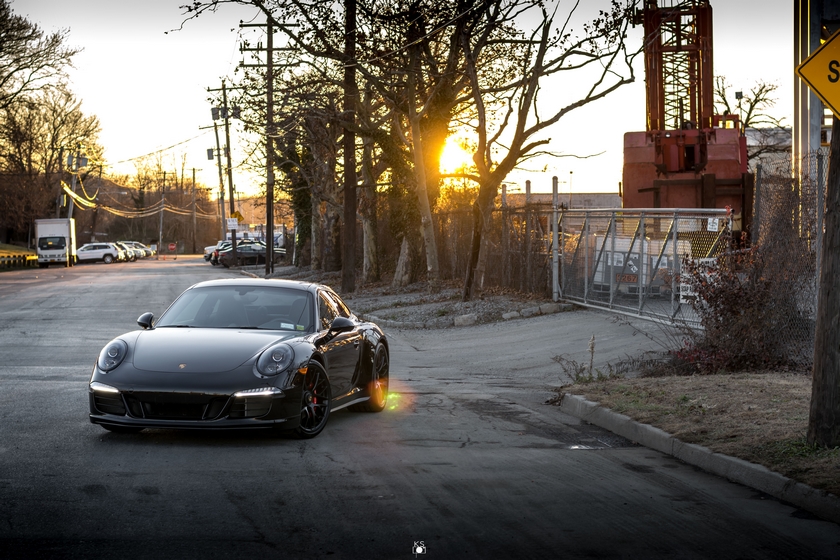 After we'd explored a bit of Nick's background and specific automotive interests, we turned our conversation to the Corvette, and more specifically, the Mid-Engine Corvette.  Even before conducting this interview, Nick had expressed his approval of and interest in the new mid-engine Corvette.  I assumed that some of the interest in the car had to stem from his passion for the Ferrari, especially given the unmistakable similarities between the body-lines of the two brands.
"At the end of the day Chevy has created (a) Ferrari 458 for $60k, which is just amazing. Can't wait to drive it and I bet it's going to be a serious leap up from the C7 in terms of dynamics and handling."
But are the improvements Chevrolet made to the brand enough to dramatically impact sales of the car overseas?  Nick's thoughts were that the impact would be minimal, especially given the added costs of importing a Corvette into Europe.  While Corvettes are a relative bargain in the U.S., the added costs of buying an "import" sports car in Europe, especially when so many European alternatives exist, would adversely impact sales.  Additionally, his stance is that the European market just doesn't share the same passion for these cars as Americans do.
"As an Aussie living in the U.S, the sheer passion amongst guys for the Chevy brand and Corvette is crazy. That just doesn't exist in Europe. Ultimately I bet the European journalists will love it and it will sell decently well amongst enthusiasts. It isn't going to do much beyond that in my opinion."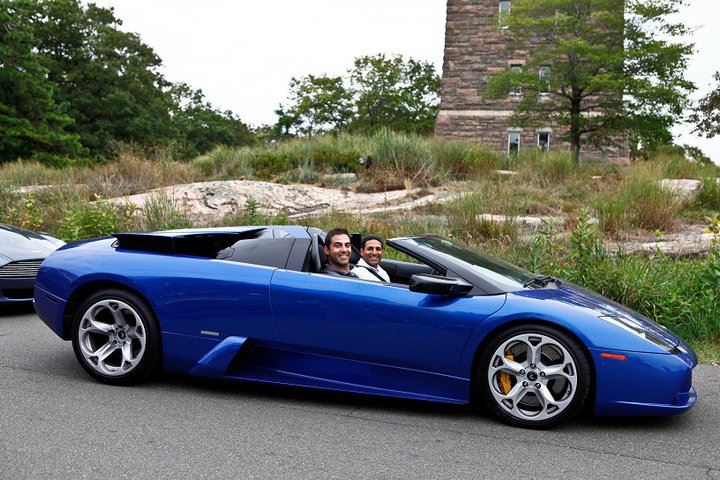 That response certainly suggested that global interest in the mid-engine Corvette might not be as passionate as it is in the United States.  I decided to drill deeper into Nick's own impression of the car.  Understanding that the Corvette was first envisioned as a mid-engine sports car by Belgian-born Zora Arkus-Duntov, I felt strongly that the evolution of the Corvette into a mid-engine design – even 60 years after it was initially proposed by Duntov – would resonate with serious sports car enthusiasts everywhere.
"I didn't believe it at first. If you think about the inertia in a company that has been doing the same front engine thing for fifty plus years to now risk it all on a totally new approach it just doesn't happen in business. I was surprised and excited. It is huge. I'm also excited by the opportunities that a mid engined layout provides for the chassis guys at Chevy to do their magic." 
This was a little more promising – so I went straight to the point – and asked what he thought of the car now that he'd seen it first hand?
"Love it. I'm not sure the design is exactly what I like in terms of personal taste, but the specs are impressive. The car looks aggressive and I think Chevy managed to keep that Corvette DNA."
But in "keeping that Corvette DNA," Nick also (indirectly) reiterated his earlier sentiments about how the Corvette is perceived in the U.S. versus how it is seen and accepted abroad.  While he readily acknowledged it was a "serious sports car," (bordering on super-car) with its latest iteration, he also conceded that European consumers are just as loyal to the brands they know and love as we are with the Corvette.
"It's not that European drivers won't like the Corvette or that they won't want to own one, but I suspect that most drivers will resort to their brand loyalty when buying a car." 
Still, he acknowledges that the new mid-engine Corvette is a lot of bang for your buck.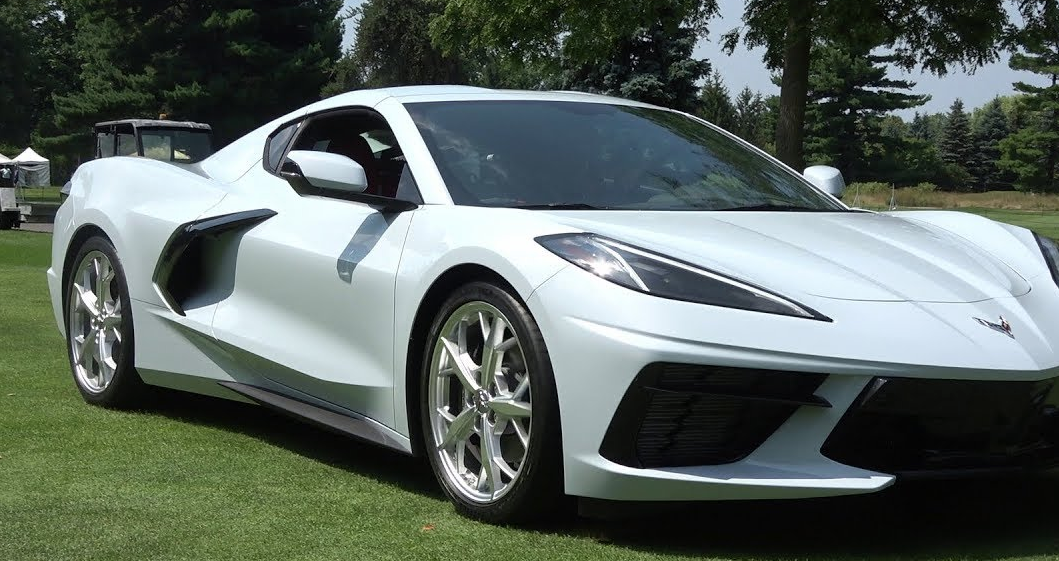 We pressed him just a bit further, asking him – in his opinion – what are the biggest attractors and detractors of the mid-engine Corvette, and of the Corvette brand as a whole?
"It is purely American and it stands for small and powerful and poised and awesome. It stands for V8, amazing sound. In terms of negatives I think the biggest issue is going to be that it is often considered 8/10ths of the way complete compared to something like a Porsche 911 (nothing is). I also think the other downside is sometimes the execution around materials and interior quality are not quite there." 
At the end of the day, car ownership is about personal choice – especially when considering a car whose primary function is not the daily commute, but rather unabashed fun on the open road.  Time alone will tell whether Nick's sentiments about the mid-engine Corvette will resonate true as the car makes its way overseas into other parts of the world.  Given his knowledge of the automotive industry and his global perspective, I suspect he's not completely off the mark, though he did concede that he could see himself owning an eighth-generation Corvette someday.
"I'm still a Porsche fan but I love all awesome cars so I can see myself in a C8 for sure. I can also see myself in a McLaren and Aston Martin too so clearly I need to make more money, hahahaha." 
Nick Dellis lives in Long Island New York with his wife and three children.  In addition to owning and operating A07 Media, Nick is at Square, where he works as part of the e-commerce leadership team.