One of the fun bits of work we all get to do here at CorvSport is to peruse auction sites, sales sites, and YouTube to find the best of the best classic Corvettes we can. And wouldn't you know it, today we found another one on BringATrailer!

This 1963 Corvette C2 with a split rear window is one of the most immaculate and clean examples we've seen in a long time. The exterior paint was completely redone during prior ownership, giving it a lustrous deep red color. The matching red interior was also refreshed, with lots of leather moisturizer and some serious elbow grease to get it looking as good as it does.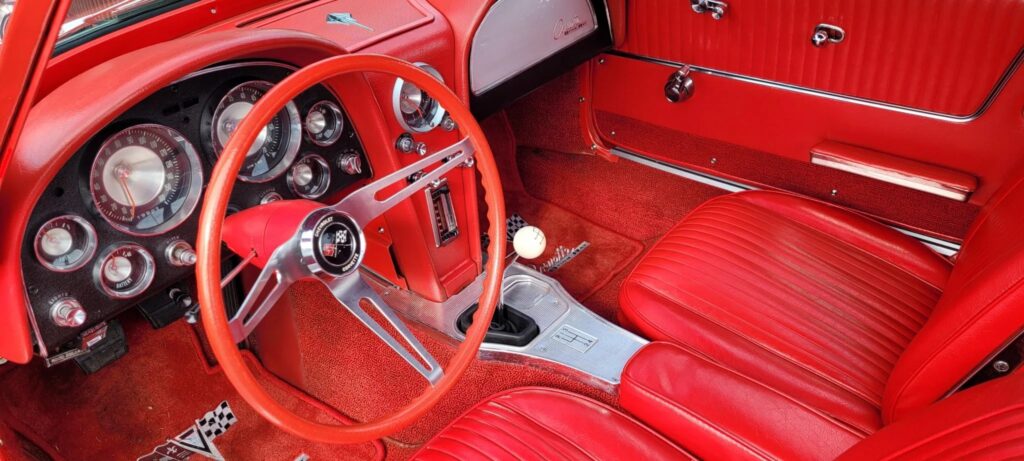 As well, the original engine was going a touch limp. so a replacement 327ci V8 was sourced and mated to the original four-speed manual transmission, which also received some cleaning and refurbishing. It was matched with a four-barrel Edelbrock downdraft carburetor setup. A Hurst gear shift lever, a stereo mounted in the glovebox, and 15″ turbine wheels complete the package.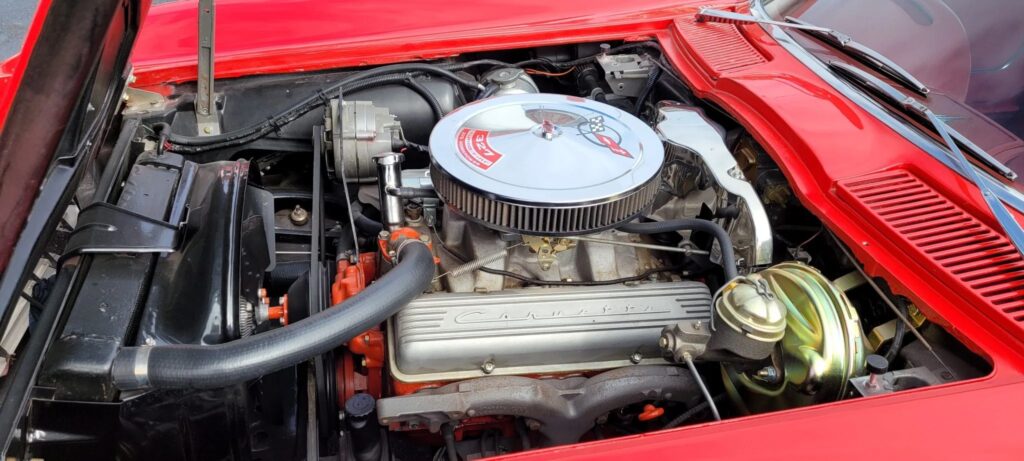 As well, the brakes and wheel bearings were adjusted, with the bearing being cleaned and repacked before the car was listed. It is currently going through final bids, and is already up to $81,000!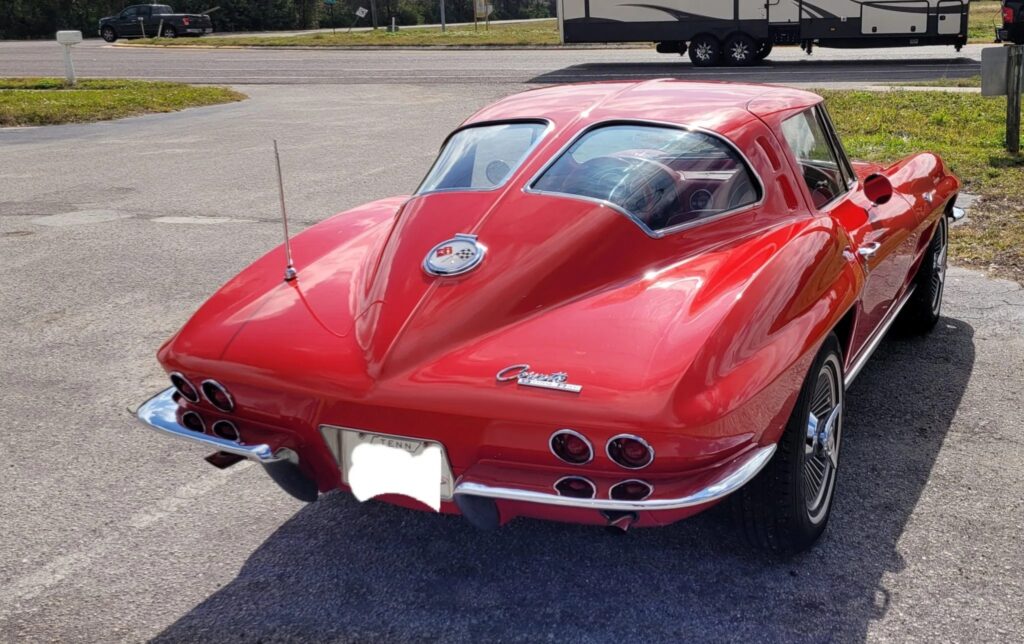 There is a full 71 picture gallery at the car's listing at BringATrailer