Not at the Same Time, Of Course
Recently a discussion came up on Corvette Forum that caught our eye. It looks like if you get the Z51 package on your C8 and you also get the High Wing Spoiler option, then you essentially get two different spoilers for the rear of the car. This seems silly, but there's a pretty good reason for it.
First off, there are two different types of options for the C8 Corvette. There are the Regular Production Options and there are the Limited Production Options. The Regular Production Options are things that are installed at the factory. This means they'll be on the car once it rolls off the assembly line. The Limited Production Options are things that are installed at the dealership level.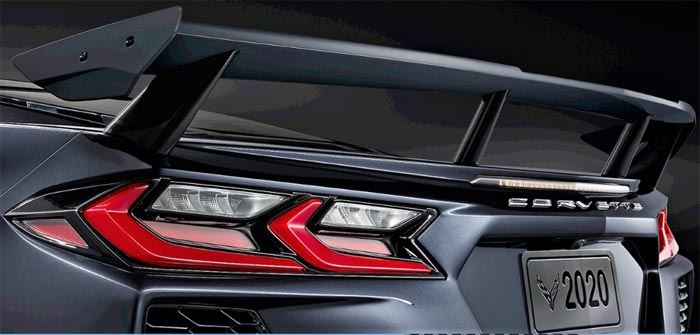 The Z51 Package is a Regular Production Option. It is installed at the factory by Chevrolet. The High Wing Spoiler is a Limited Production Option. It's installed by the dealership. You will receive both items when you pick up the car. Corvette Blogger says it's a lot like ordering some new wheels on the car. You can potentially end up with two sets of wheels, which is never a bad thing, especially if you have different sets of tires for different seasons.
We see no reason to ever swap out the High Wing Spoiler, so we expect that some people will be selling the spoiler from the Z51 package once they take delivery of their C8 Corvette.