The Corvette C2 is the generation that really got people going about America's favorite sports car. The long lines, the pedigree, the rumble of the V8 mixing with the bark and roar from the exhausts. It was the right car, at the right time. And a rare numbers-matching 1967 C2 Convertible has been found listed for sale after its auction did not reach reserve price!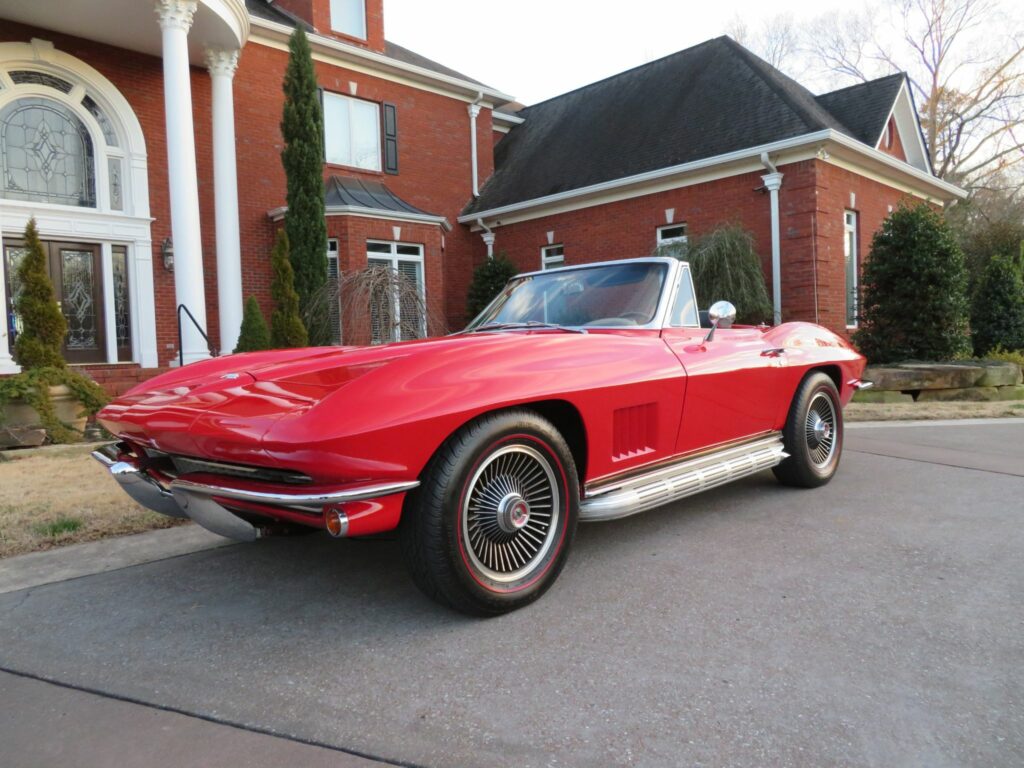 In fact, it goes beyond just having matching chassis and engine serial numbers… the correct and original 4-speed manual transmission is also still in the car! The owner wanted a red over black C2, with the 327ci V8 putting out 300 HP, the original 4-speed manual, with side exhausts and bolt-on wheels. He found one, although it was originally green over black, with leather seats that did not have the headrests until the owner found someone selling factory-original ones!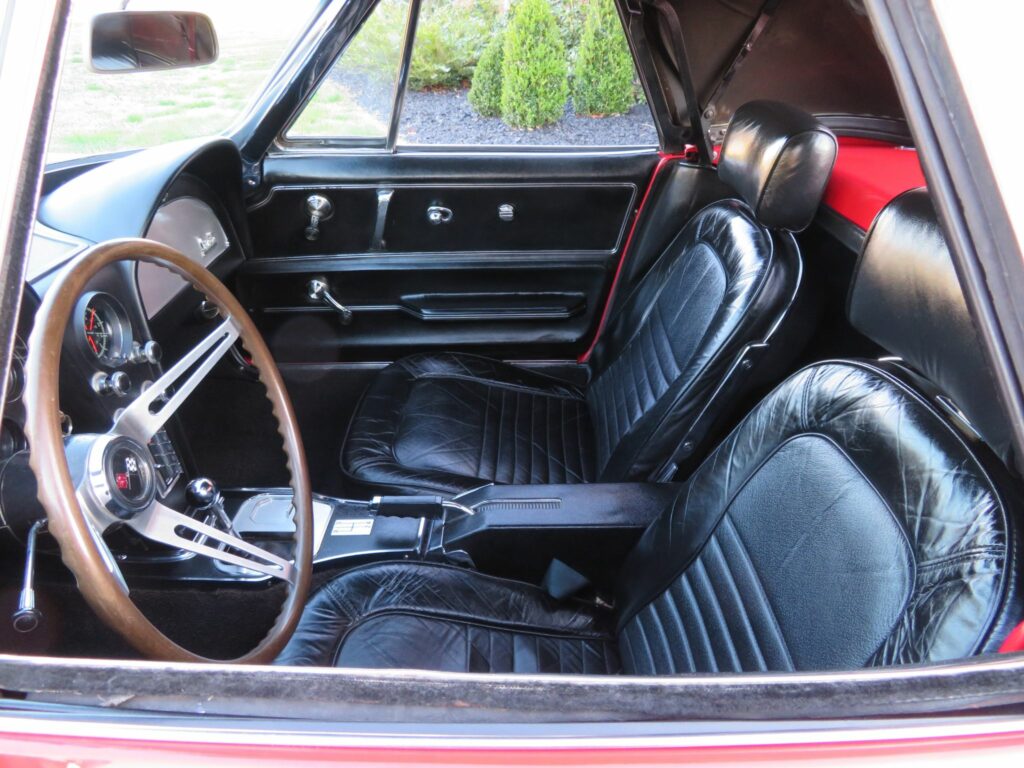 So, the owner bought the car. Then, painstaking, stripped the green paint off with gentleness and care and built up a lustrous, lipstick red paint job that looks better than factory new.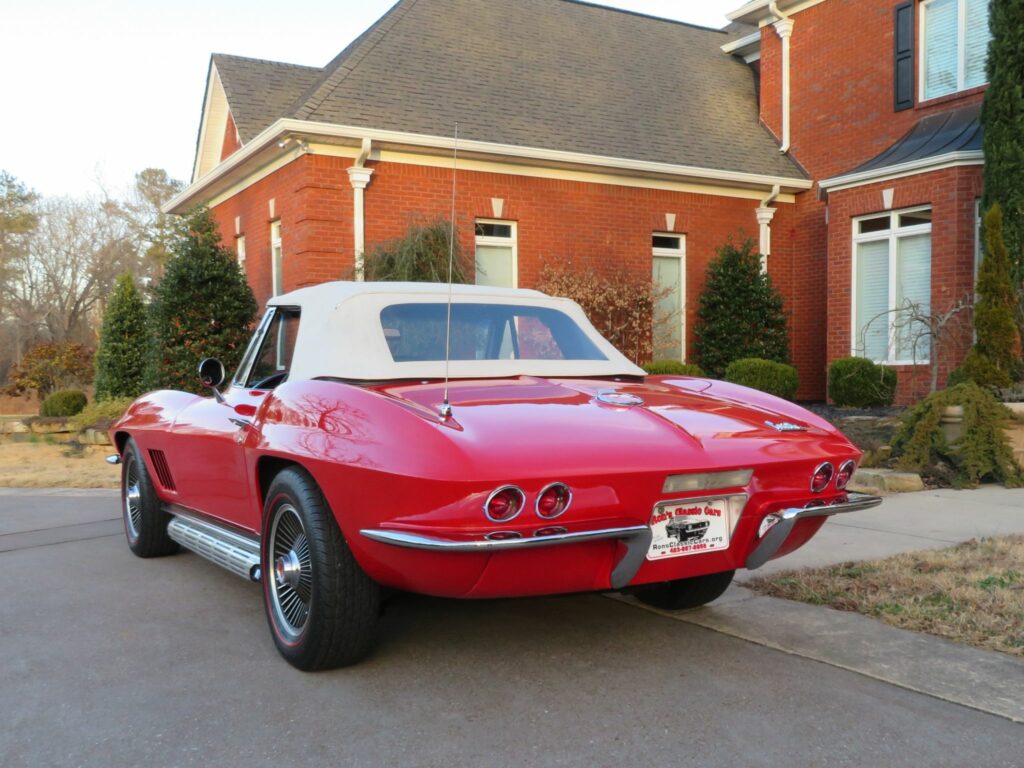 Next came the seats, which were a bit dry and had seen a few too many days in the sun. So the owner refurbished them, with good ol' elbow grease and leather food, returning them to a deep black shine.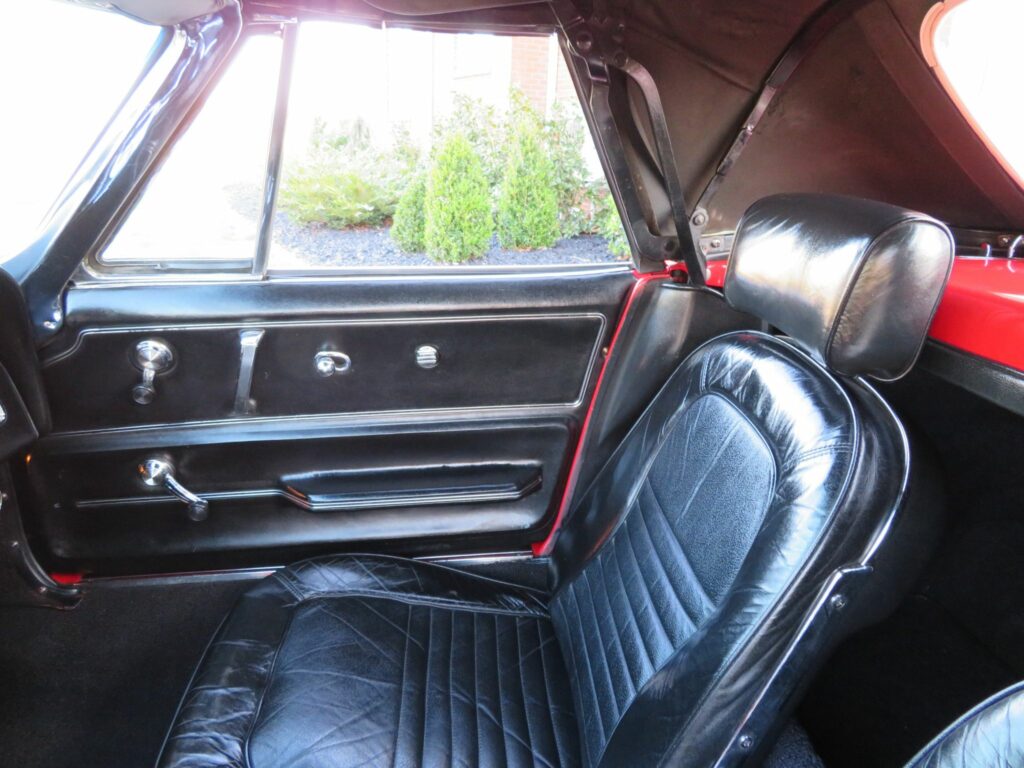 The 327ci small block in the front of the car got a lot of love and attention, and with some finessing with the original parts, the owner was able to coax 350 HP from the V8. And, because the car was going to live in the Southern USA, he found a factory-original A/C unit and refurbished it before putting it into the car.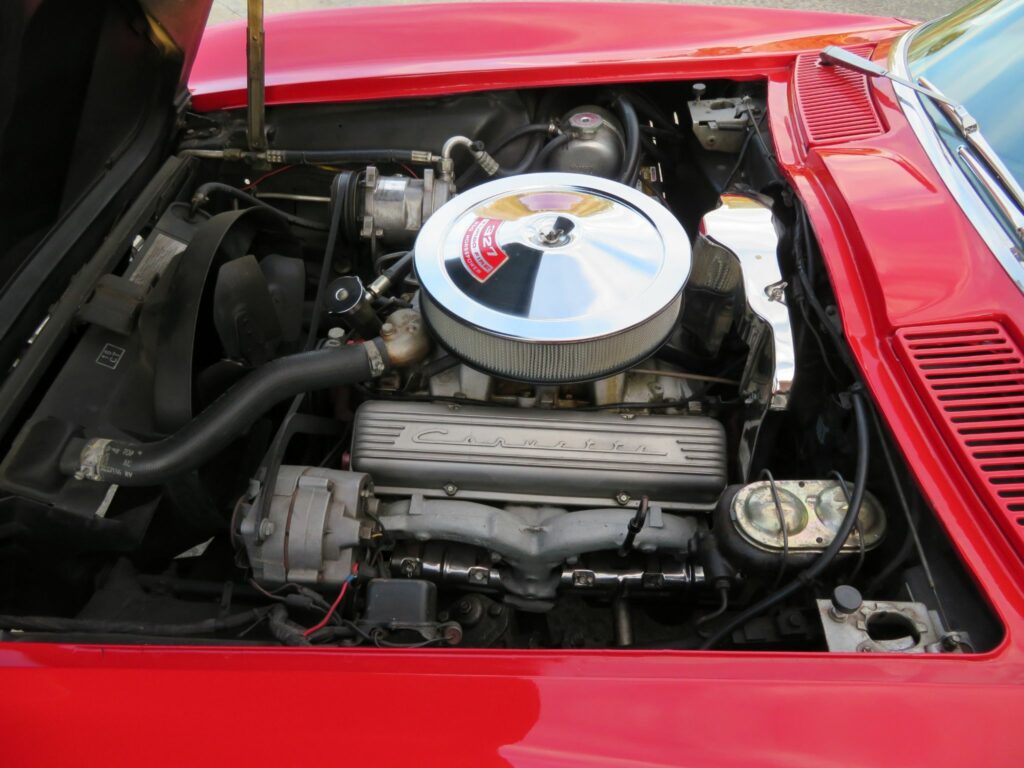 Lastly, he made sure the roof was restored to its original pearlescent white and cared for inside and out.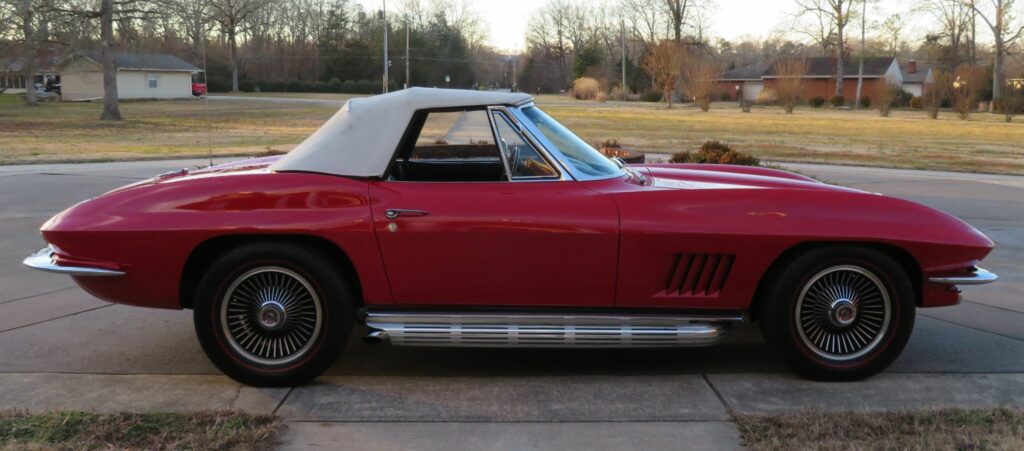 This is a Corvette C2 that is not just an amazingly restored and refurbished example. This is a C2 that someone bought, and made it their mission to bring it back to the glorious days of its youth, when the engine would rumble, the exhausts would howl, and the main street was not just a way through town, it was the drag strip where the rear tires of this wonderfully cared for car would lose a little of their life every time the clutch was dropped.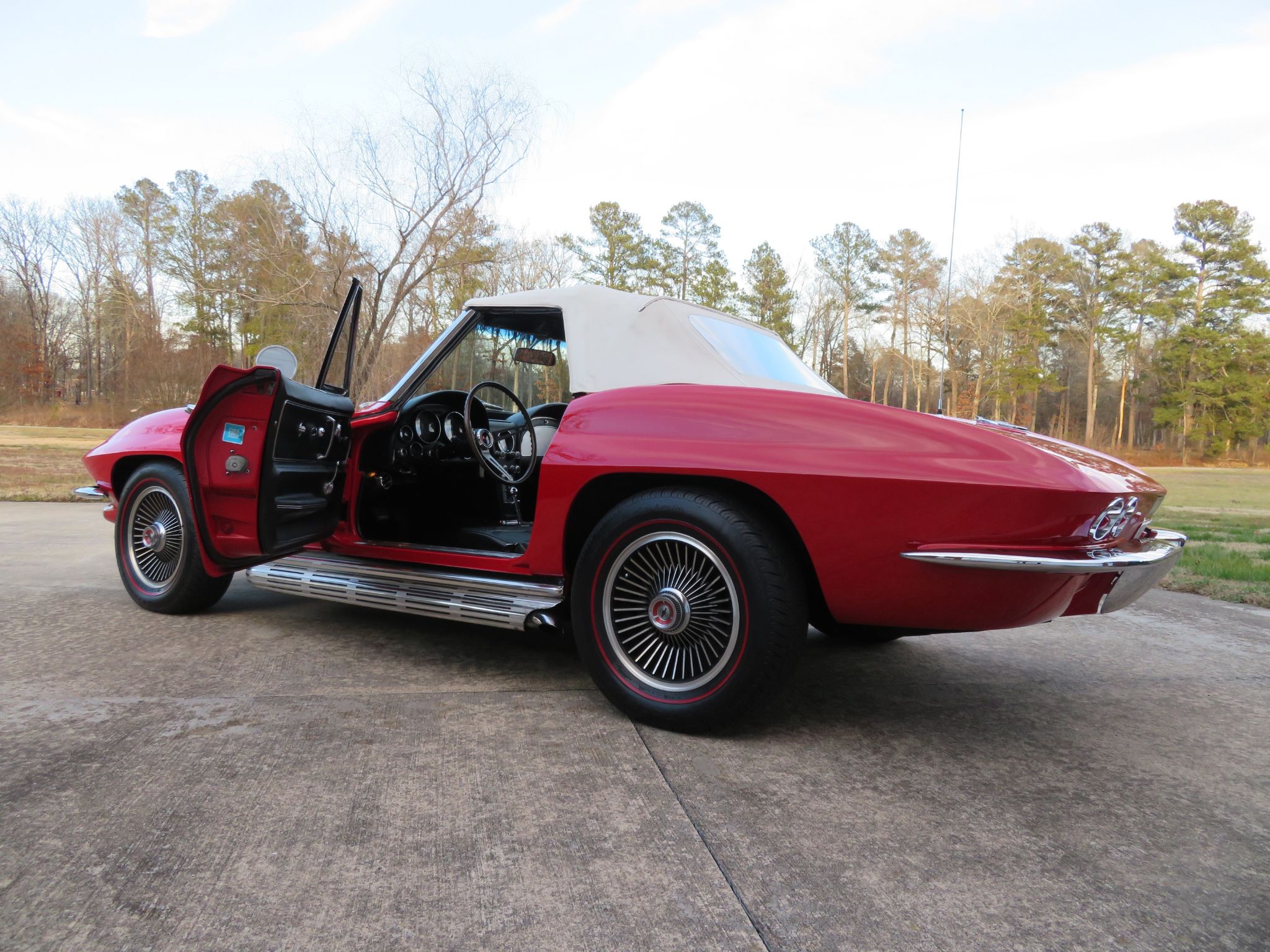 The current asking price is $67,500, but the owner seems willing to negotiate offers.