Additional Patent of a Venting Module Further Validates the Existence of a Mid-Engine Corvette
The worst-kept secret keeps getting better.  While Chevrolet and GM still refuse to formally admit to the existence of a mid-engine Corvette, the evidence supporting its existence continues to pour in on an (almost) daily basis.  The latest bit of information that has founds its way onto the internet involves a new patent filed by General Motors.  The patent, which is titled "Venting Module for Vehicle Compartment Cover Assembly," was first uncovered by Road & Track on Wednesday, December 5, 2018.
The "Venting Module for Vehicle Compartment Cover Assembly" is a unique engine cover hatch assembly which includes a carrier frame.  The carrier frame surrounds a piece of glass that has special openings in it that enable the engine to vent properly.  It also provides support for the hatch assembly.  It is constructed out of magnesium to reduce the hatch assembly's overall weight.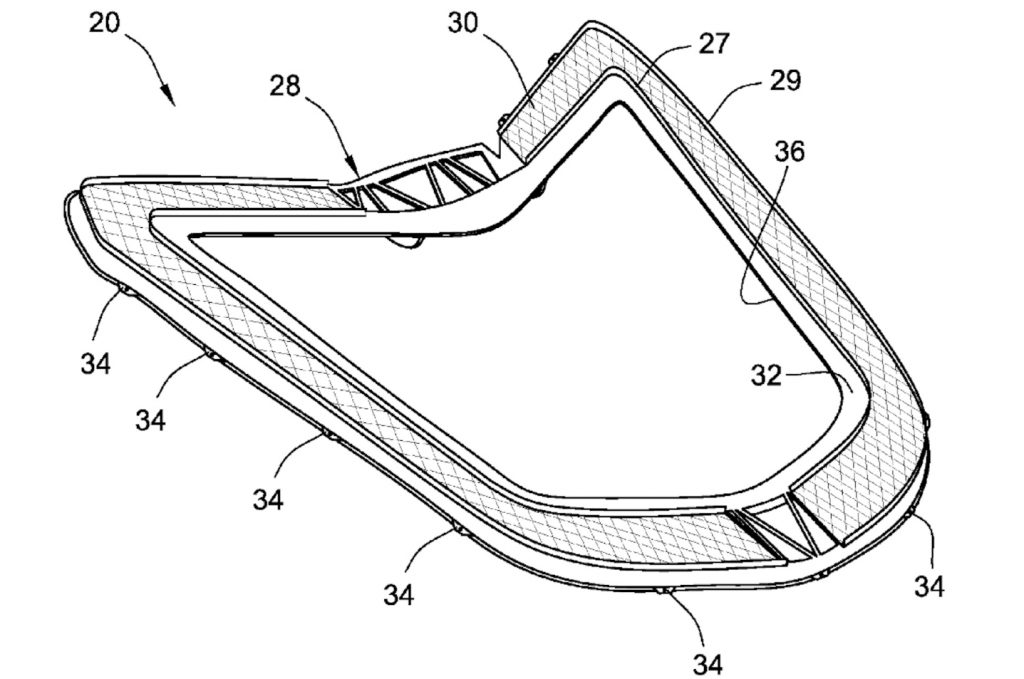 GM's patent states that the design provides a "a 200-percent increase in ventilation over traditional designs."  The structure of the assembly also eliminates the need for a bridge structure to support the glass hatch.
While the patent images reveal a great deal about the design of the hatch itself, it doesn't provide any information about the chassis to which it is to be mated, nor does it provide any other insights into the mid-engine Corvette.  Instead, GM provides generic images depicting how the hatch will be placed on its future vehicle platform.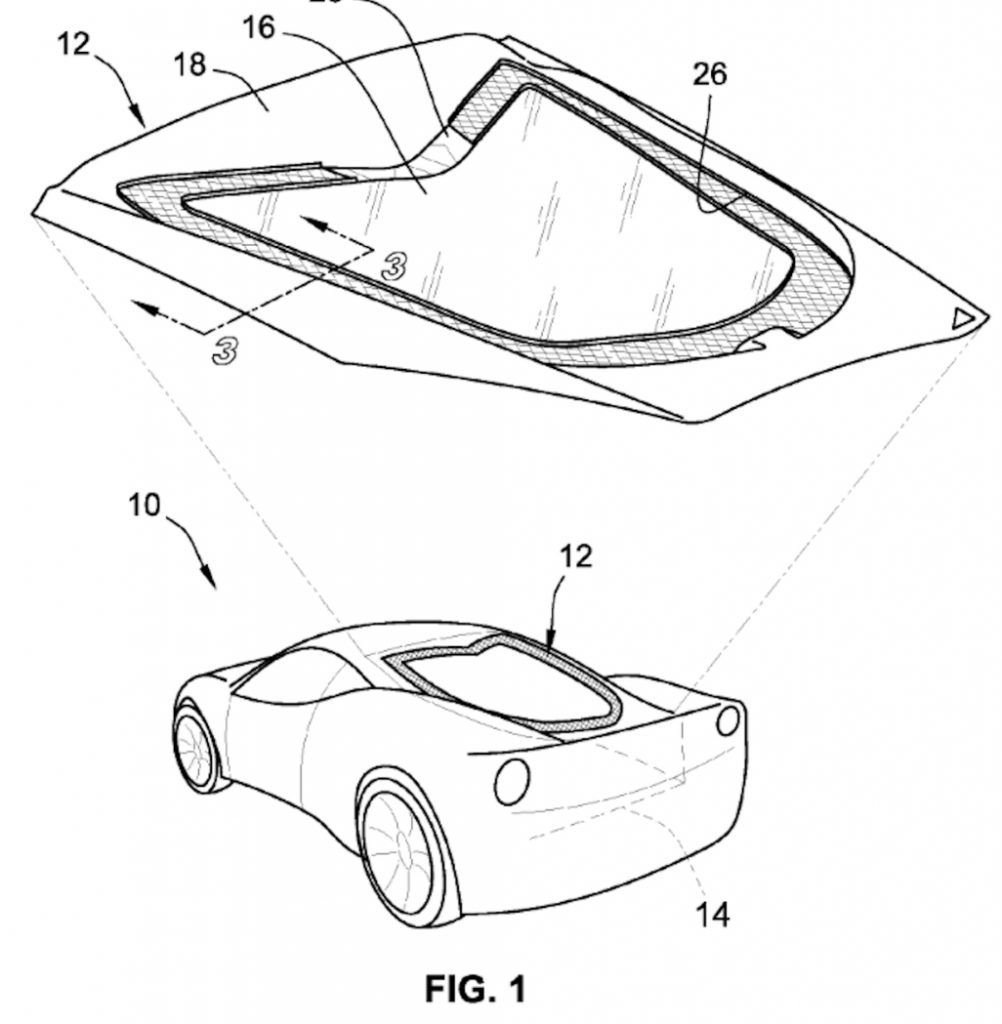 However, the hatch design does provide some insights into at least a couple of the potential features that might be included on the next-generation Corvette.  The hatch design shows two gaps – one in the top of the assembly and one at the bottom.  It is believed that these "gaps" were intentionally left to allow engineers to place a backup camera system in the bottom and a feed for a digital rearview camera mirror at the top.  It is also possible that the bottom gap could have been left for placement of Corvette badging on the production vehicle.
As for when these speculations might become a reality?  Time alone will tell.  We're hopeful that Chevrolet will unveil the next-gen Corvette at the 2019 North American International Auto Show in Detroit next month.  Until that time, we'll continue to keep you up-to-date on all the latest mid-engine Corvette gossip and rumors as they become available!