FOR SALE: A 1966 Corvette Convertible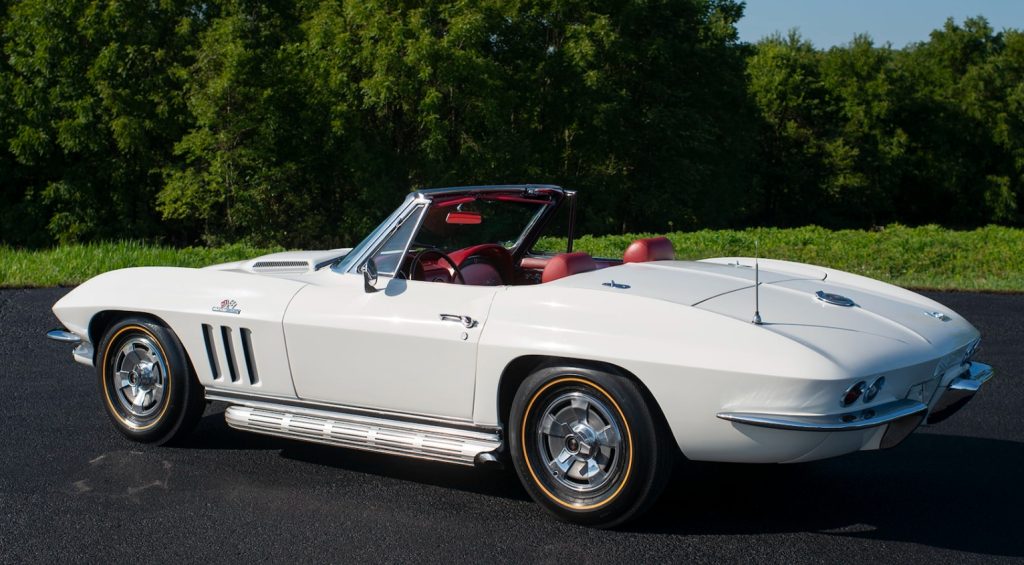 It's been a minute since we showcased an auction Corvette for your consideration.  It's not because we haven't seen a lot of really good examples – we most definitely have.  However, when it comes to Corvettes, we don't settle for good, we look for truly remarkable….and with this 1966 Corvette Convertible, we think we've found a model worth celebrating.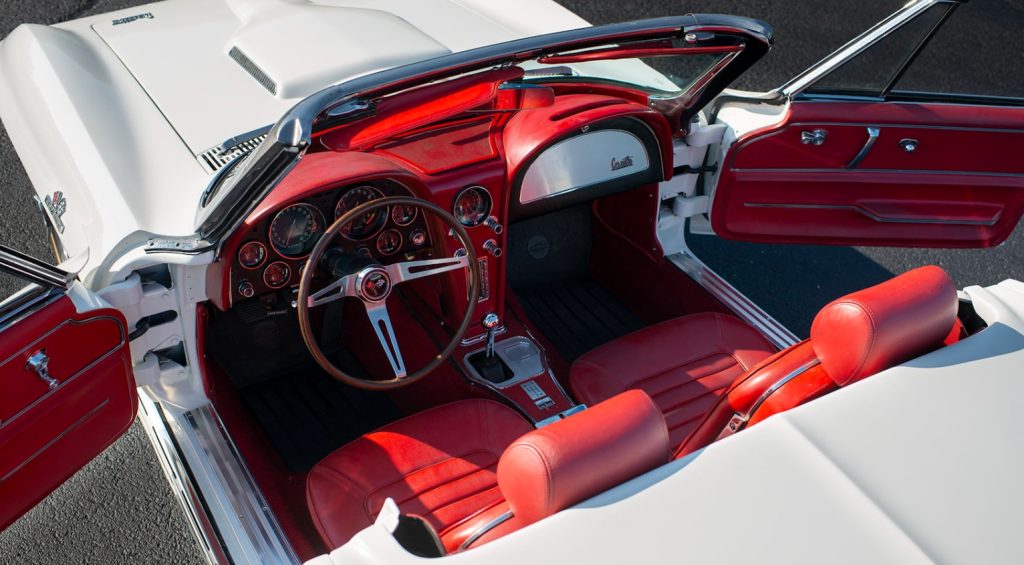 This 1966 Chevrolet Corvette Convertible will be sold with NO RESERVE at the Dallas 2022 edition of Mecum Auctions.  The car, lot S119.1, is slated to cross the auction block on the weekend of September 7-10, 2022.   While we don't know the starting bid price at the time of this publication, here's what we can tell you about the car.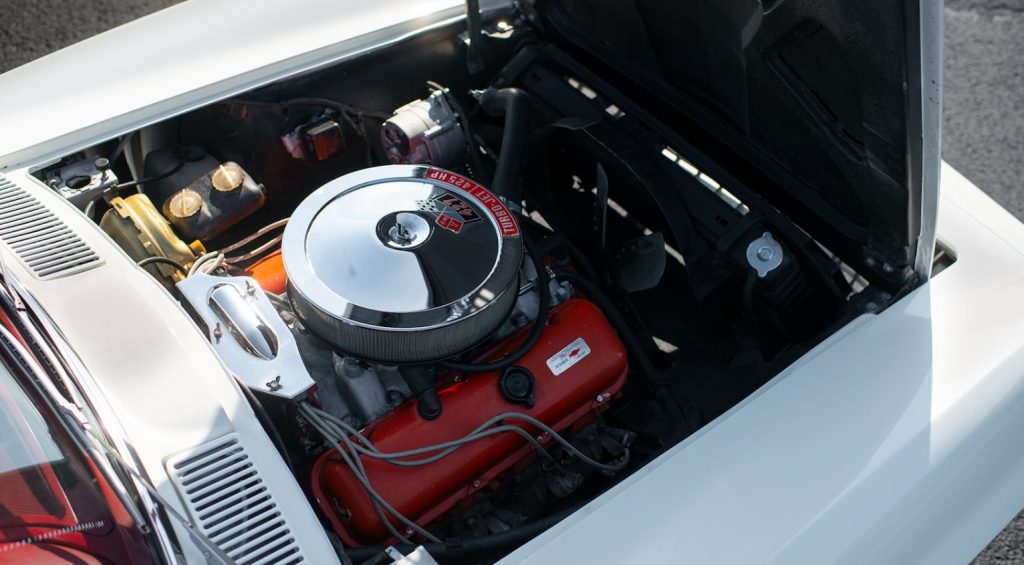 First, the car received a frame-off restoration and was finished to near-perfection by its current owners.  At its heart, the car features a 427 cubic-inch, 42 horsepower V8 engine with the correct, period-specific crankshaft.  The engine is paired with an automatic transmission.  While not overly dressed, the engine does include a beautiful chrome air cleaner assembly and a chrome distributor cover.   The block and valve covers are painted chevy orange.  The whole assembly looks like new sitting beneath the car's bonnet.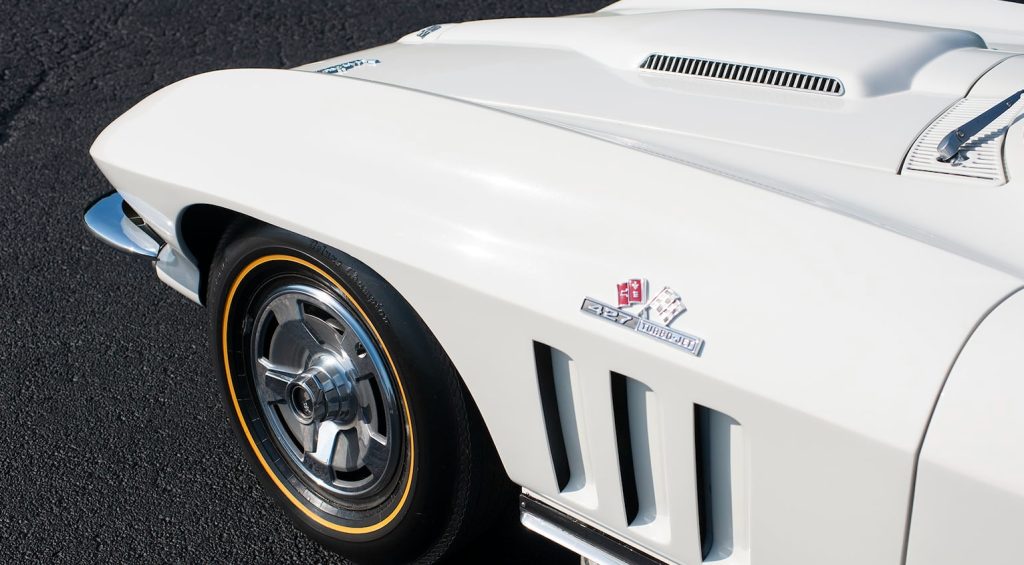 The car comes finished in white with a red interior.  The interior appointments, including the seats (which include optional headrests (a rare option for its time), the dashboard, and even the carpeting, all appear as new (and/or meticulously maintained.)  The bodywork appears straight, with constant gapping in the panels and neatly-aligned body panels.  Even the chrome side pipes (and heat shields/diffusers) look like new.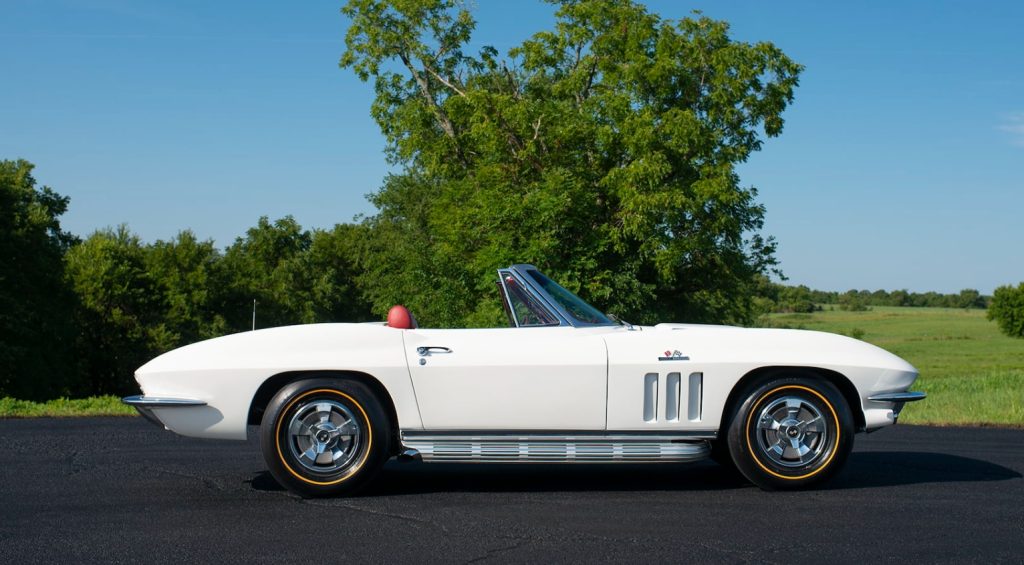 While Mecum has elected to provide only minimal information about this 1966 Corvette convertible, there's no denying the quality of the restoration.  Each of the dozen pictures on the Mecum website depicts a car that was obviously cared for and meticulously well maintained, to save nothing of the craftsmanship that went into its restoration.
Should you choose to bid on this car, we wish you the best of luck.  Corvsport.com has no professional affiliations with either Mecum Auction or the seller of this automobile and has not been compensated in any way for sharing this listing.