While most people would agree that the new 2020 Mid-Engine Corvette is aesthetically stunning to look at, its design follows the decades-old mantra of "form follows function" that GM engineers have lived by as they developed each earlier iteration of America's Favorite Sports Car. When looking at a C8 Corvette, there are features that immediately stand out to any observer – the shortened front hood, the massive air ducts just behind the driver and passenger doors, the unique-yet-somehow-familiar wedge-shape design, and of course, the familiar – yet reimagined – crossed flag badging that proudly identifies every Corvette that has ever been produced.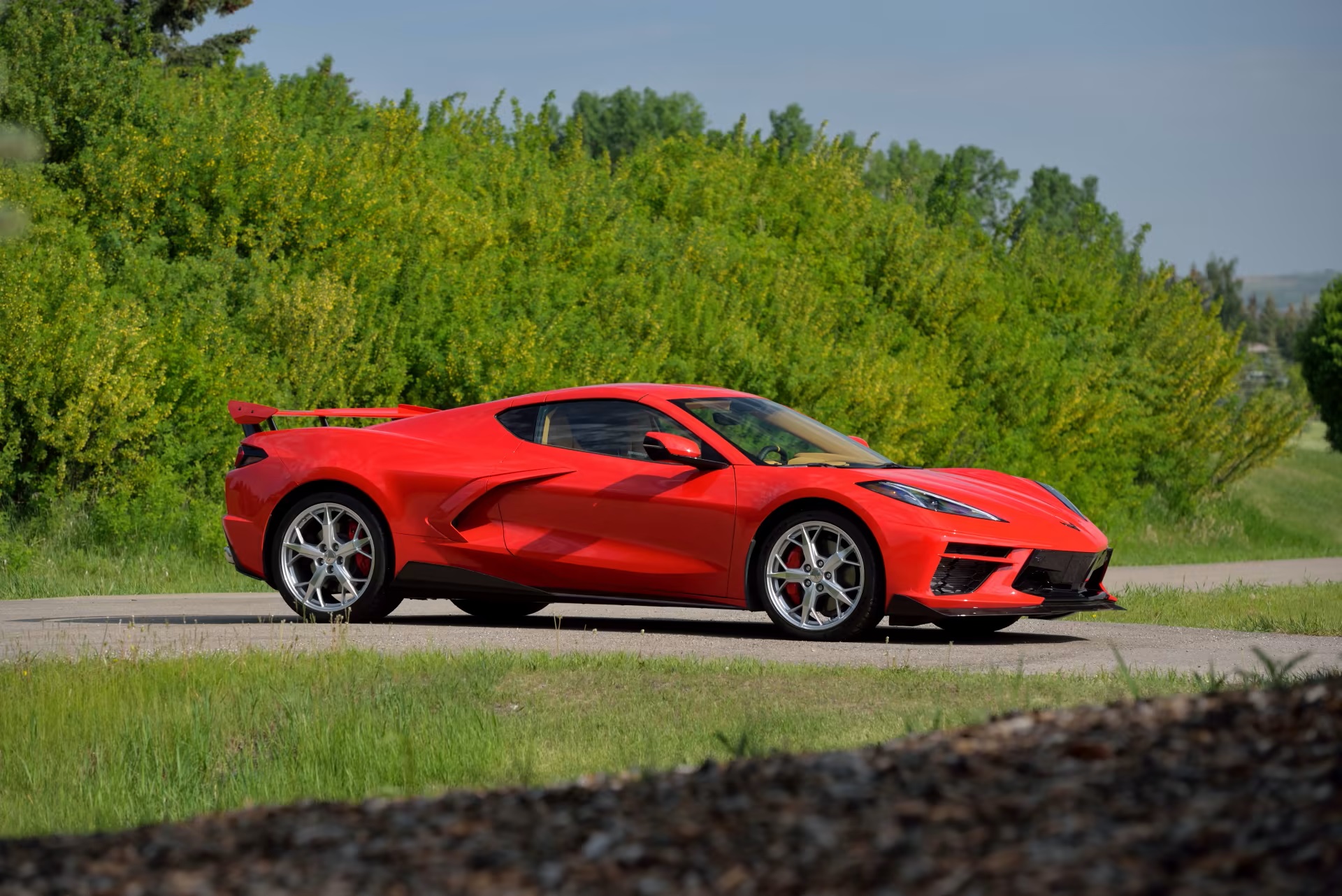 This 2020 Chevrolet Corvette Coupe is a special one as it is the 21st unit produced within the groundbreaking C8 lineage, a fact denoted by its VIN, and boasts an odometer reading of merely 46 miles. It will be up for grabs on Mecum Auctions' Monterey event this Saturday. This milestone in the Corvette's journey addresses the anticipation of generations of enthusiasts who eagerly awaited a mid-engine iteration of America's Sports Car. It arrives with remarkably impressive performance and value, two defining attributes that have been synonymous with the Corvette name across the decades.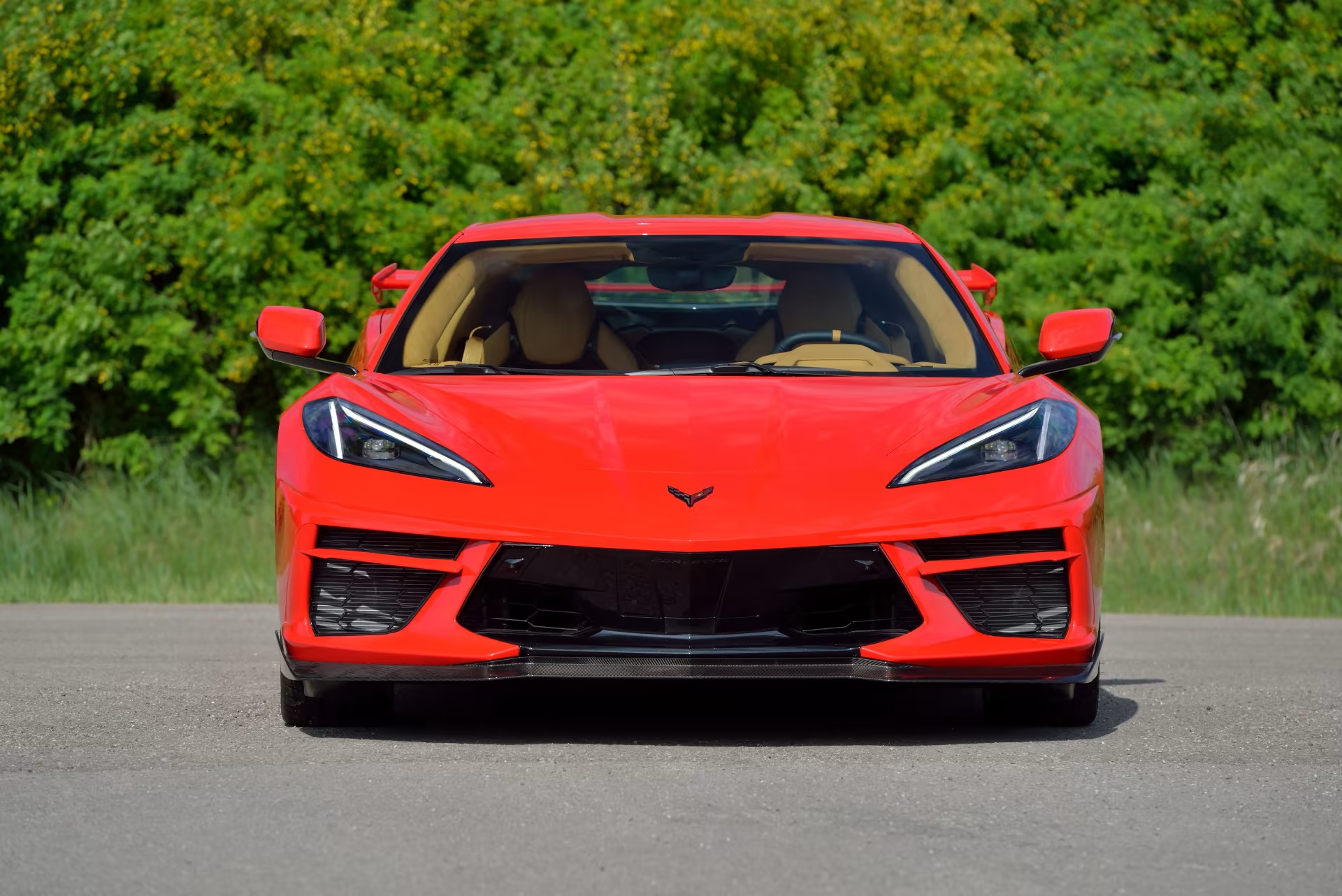 While the previous front-engine platform had reached the pinnacle of its potential in the C7 iteration, the fresh C8 ushers in an entirely new era of Corvette performance, commencing with its potent 6.2L V-8 engine designated as the LT2. This innovative powerplant yields an impressive 495 HP at 6,450 RPM and a torque output of 470 lb-ft at 5,150 RPM, all channeled through a new Tremec 8-speed dual-clutch automatic transmission meticulously tailored for the C8 model. The LT2's remarkable capabilities catapult the 2020 Corvette to a jaw-dropping 0 to 60 MPH in a mere 2.8 seconds, particularly with the optional Z51 Performance Package in play.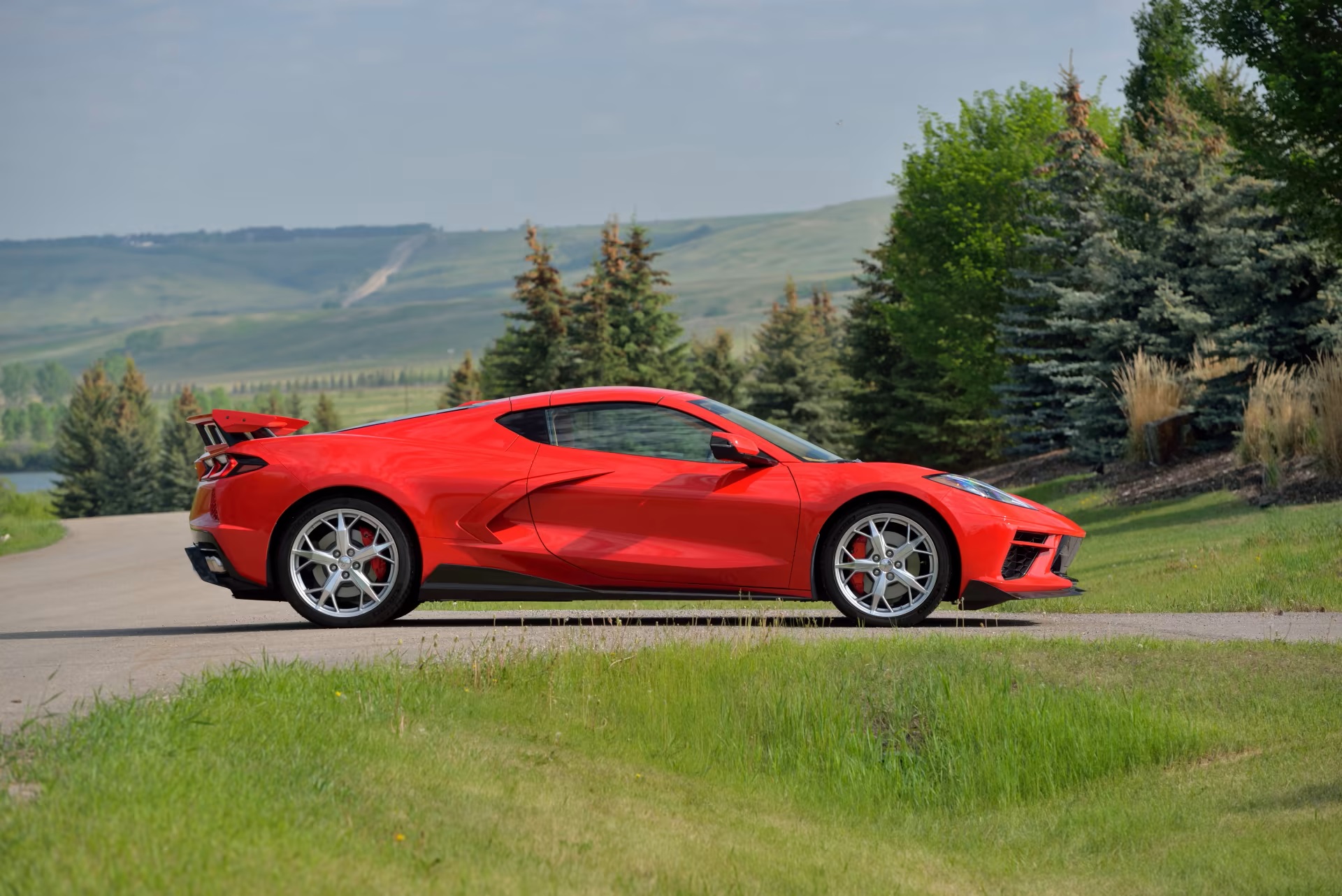 Distinguished by unique Carbon Flash aerodynamic enhancements including a front splitter, elevated rear spoiler, and rocker extensions, the track-focused Z51 package enhances the driving experience with upgraded disc brakes equipped with vivid red calipers, a more aggressive suspension featuring Magnetic Ride Control, a dual-mode performance exhaust, Michelin Pilot Sport 4S tires on elegant 19- and 20-inch Trident five-spoke Sterling Silver painted wheels, an electronically controlled limited-slip differential featuring a performance axle ratio, and robust cooling capabilities.
Source: Mecum Auctions