Up for sale is a very special piece of Corvette history, the 1988 Corvette Callaway SledgeHammer #51 on BringATrailer. It's being on behalf of the current owner by none other than the Founder of Callaway Cars, Reeves Callaway. 
This sought-after Corvette was Callaway's 51st Twin Turbo Corvette during that model year. The car was stuffed with a hand-built 5.7-liter twin-turbocharged V8 paired with a reliable six-speed ZF transmission. Power output according to Callaway is rated at 880 horsepower and 772 lb-ft of torque.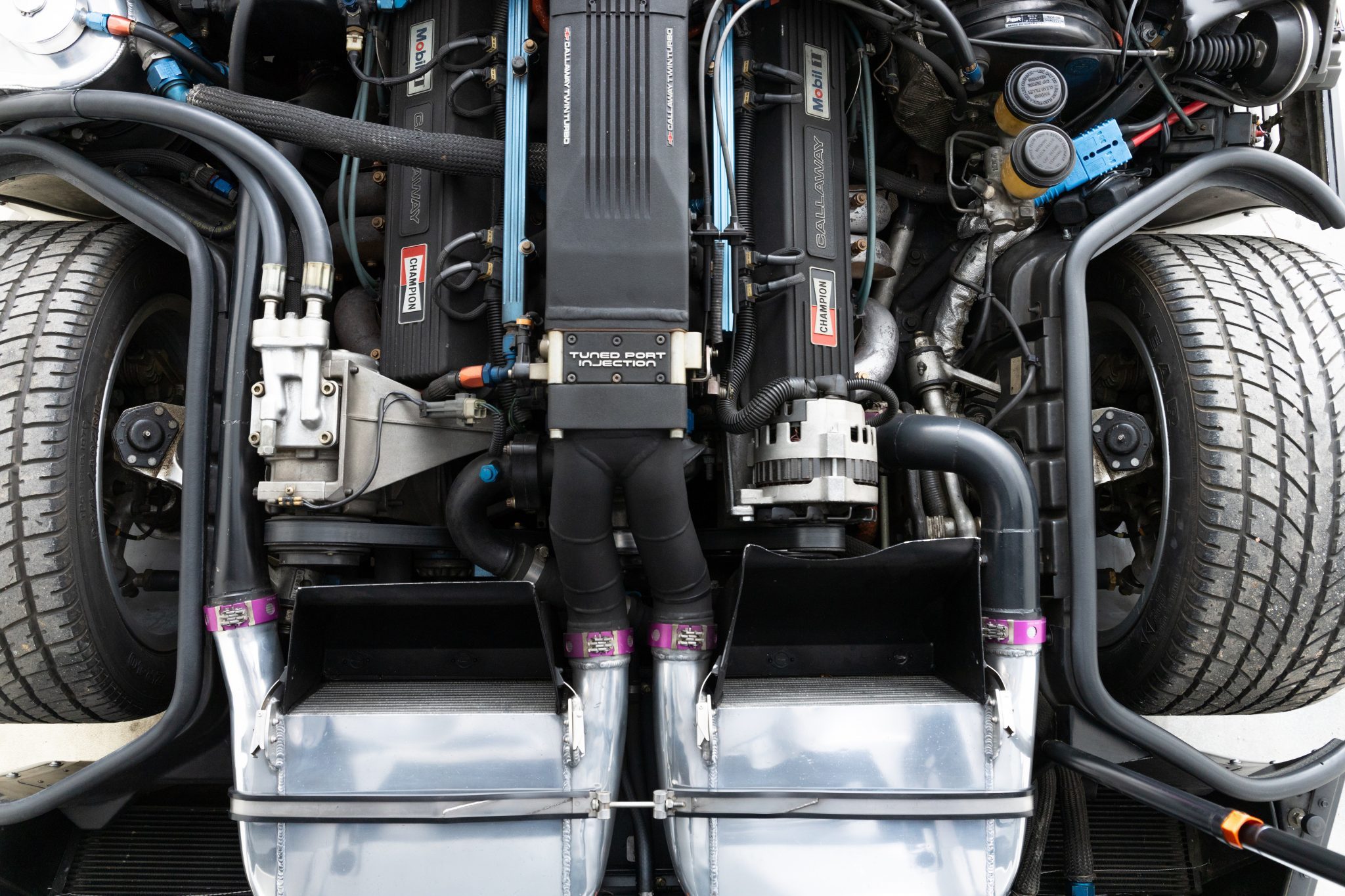 Paul Deutschman designed the Callaway AeroBody fitted to the 88' Corvette, however, a pre-production Aerobody nose has been replaced by a production version. This beast received a refresh from Callaway Cars in 2018 consisting of hoses, couplings, and fittings being replaced. The SledgeHammer is also fitted with magnesium wheels with Callaway badging – they look absolutely incredible. 
Project SledgeHammer was designed to build a production car into something that could smash production car top speed records while keeping the creature comforts intact. In October 1988, the Corvette was driven roughly 700 miles from the Callaway headquarters in CT to the Transportation Research Center located on the outskirts of East Liberty, Ohio. Once at the 7.5-mile track, John Lingenfelter piloted the Corvette to 254.76 mph – securing a world record.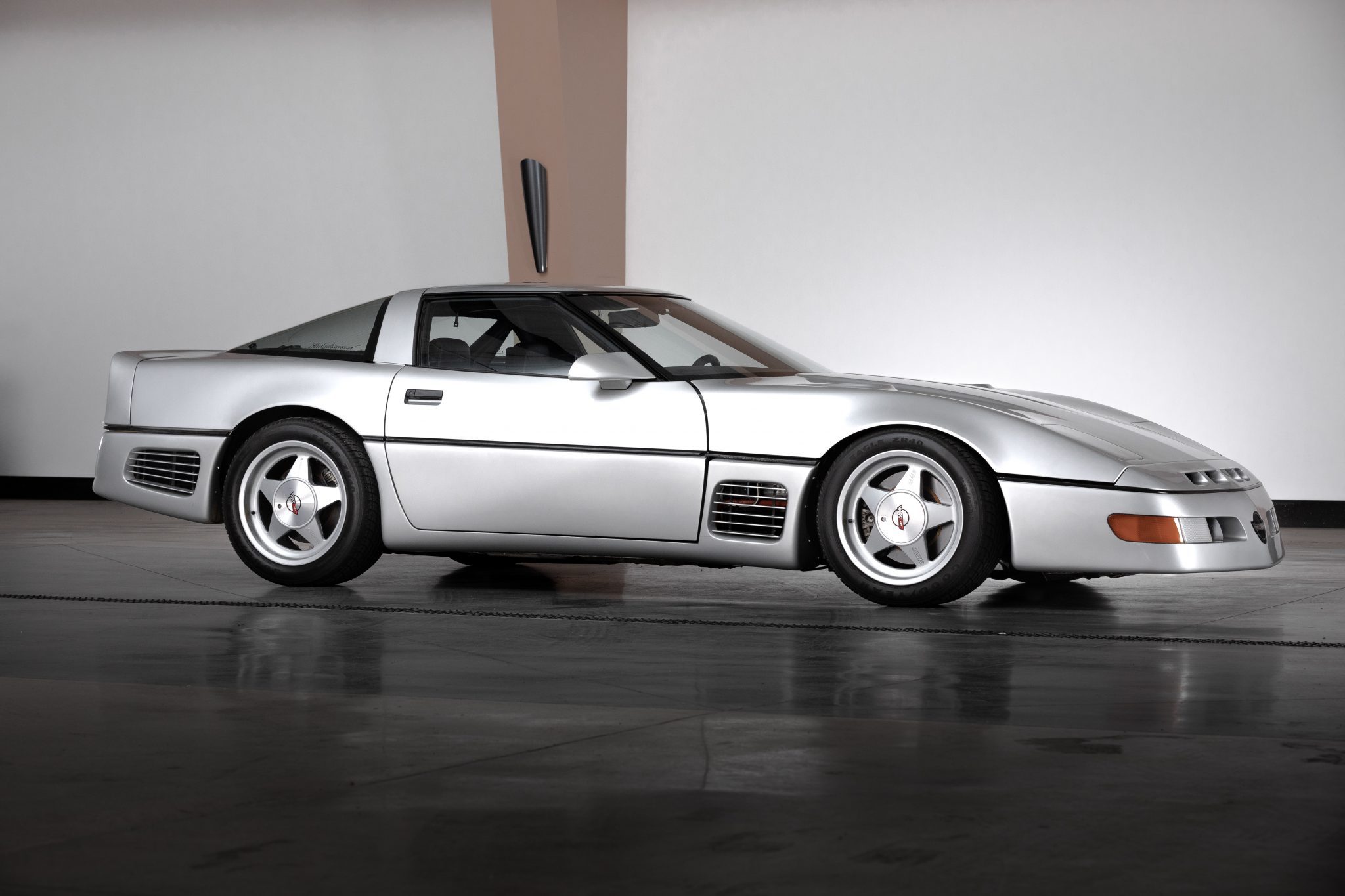 Here is a very cool story related to the record attempt held in 1988 posted by Reeves Callaway;
"This car is definitely 1988/051. There is one more FunFact. For a few months, this car was owned by Peter Livanos, then the singular owner of Aston-Martin Lagonda Ltd. Peter was a neighbor in Connecticut and a genuine enthusiast. We spoke about Project Sledgehammer when it was just a place-setting plan, me explaining that a donor car was necessary. It was typical of Peter that he immediately volunteered his car
Peter and the management at Aston had hired us to design and build the DOHC 4V cylinder heads for the AML Virage line. Ironically, when we were in the middle of testing at TRC and just about to go for full, full throttle with the Sledgehammer, Aston called me at the track and said it would be a good idea if I were in the UK the next morning. They were the client and insistent.
I flew our helicopter from TRC to JFK, got on the Concorde, and made the meeting. I asked John Lingenfelter to take over the driving duties as he was a good friend, lived close by, and a very fine and brave driver. He did not let us down.
This may sound all too glamorous. Truth be told, it was a life-altering amount of work by a very talented and devoted group of men and women."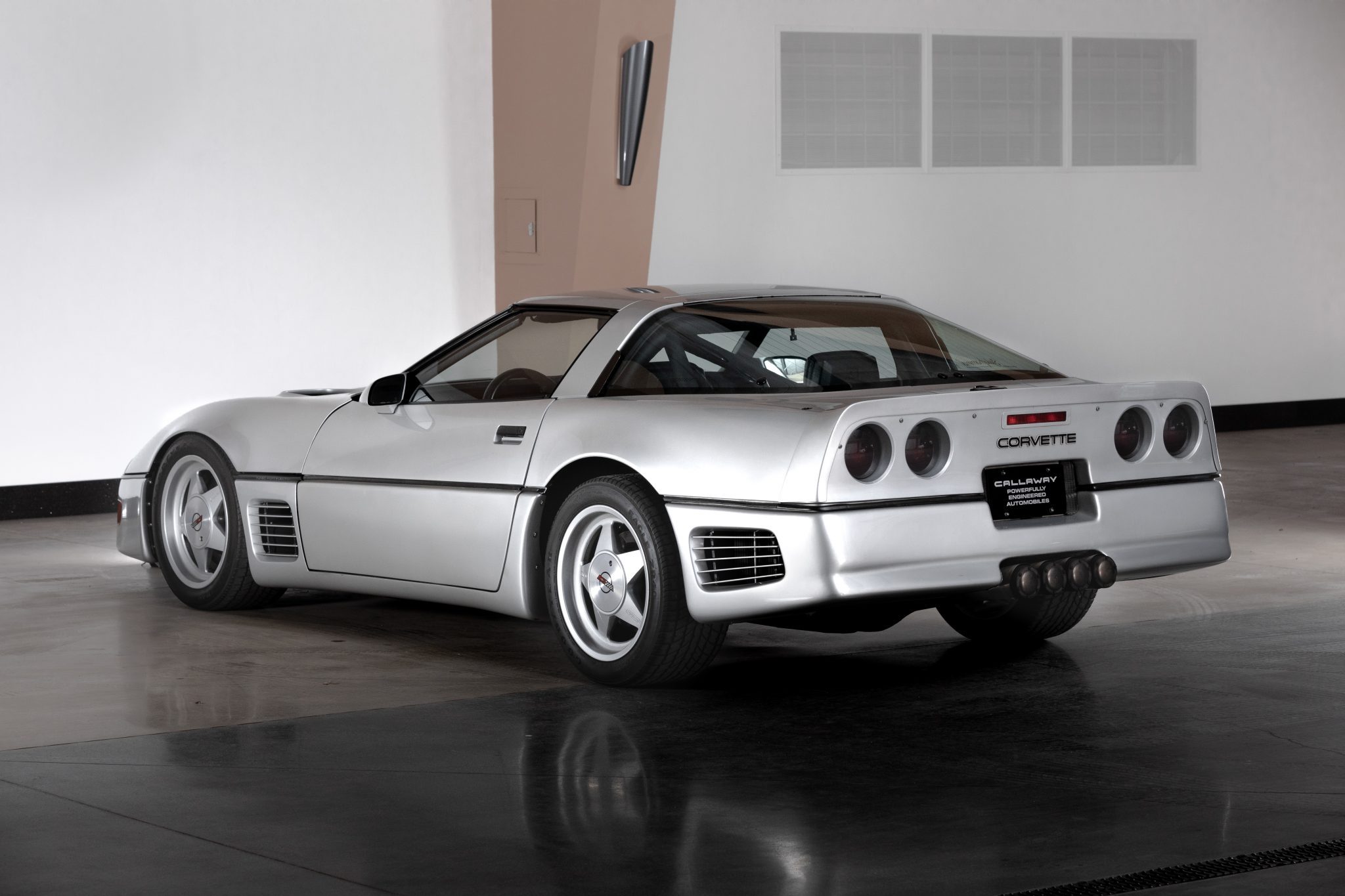 Right now, there are 10 days left on the auction and the bid is sitting at a conservative $425K. This piece of history has sat in a museum for almost the past three decades thus the 2K miles on the odometer but the choice of that number rising will be held with its new owner.