A stunning and well preserved 1967 Chevrolet Corvette Convertible, is now available for auction on Bring A Trailer. This award winning Corvette represents as the culmination of the iconic C2 generation, often referred to as the 'mid-year' Corvettes.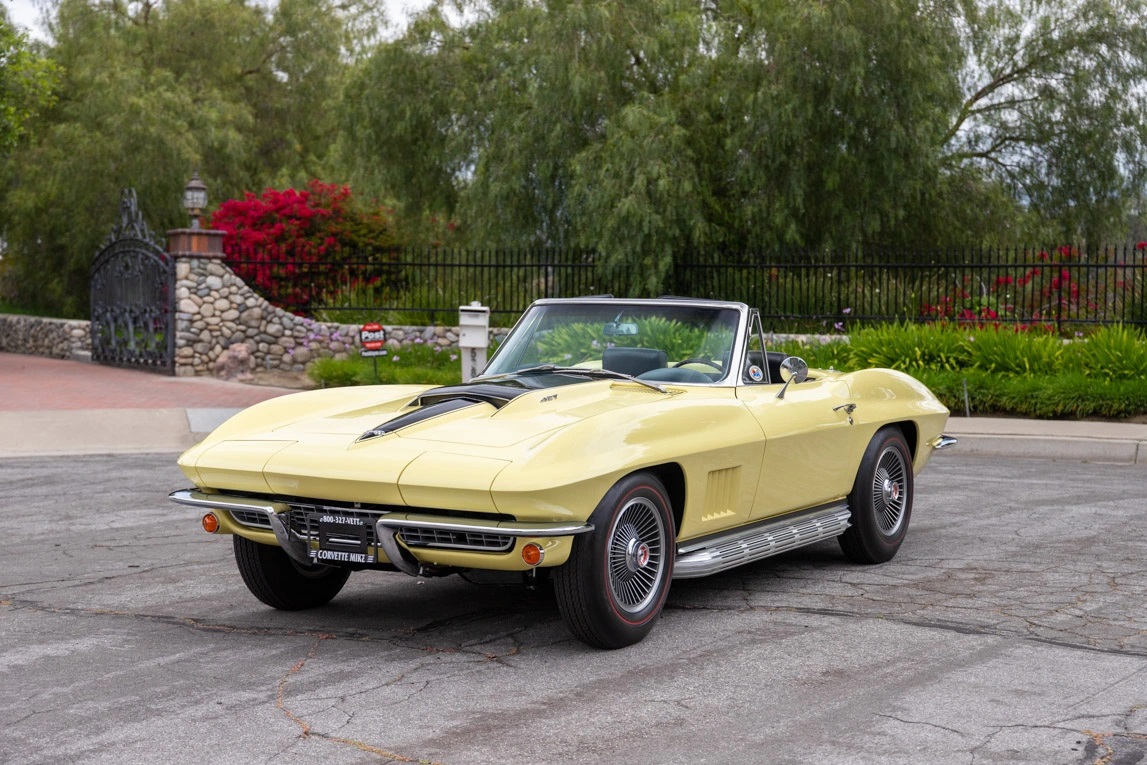 This remarkable classic car, a recipient of multiple prestigious awards, presents a unique opportunity for automotive enthusiasts and collectors alike. Adorned in a flawless Sunfire Yellow exterior, this Corvette exudes nostalgia and an undeniable sense of sophistication. Notably, it received the esteemed National Corvette Restorers Society (NCRS) Top Flight awards in both 2008 and 2010, a testament to its outstanding preservation and performance.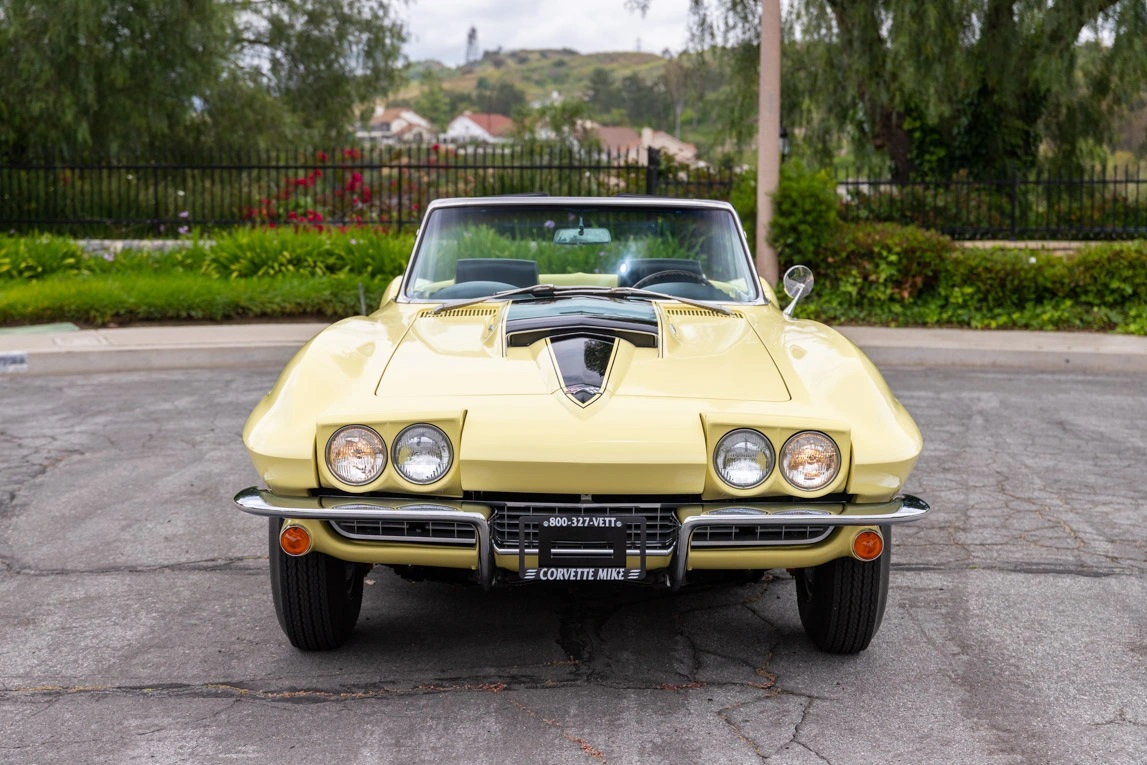 Beyond its stunning looks, this Corvette boasts a mighty 427ci L71 V8 engine under its sleek hood. Paired with a Muncie M21 four-speed manual transmission, it delivers an engaging driving experience reminiscent of the golden age of muscle cars. The three two-barrel carburetors and transistor ignition system contribute to the car's factory-rated output of 435 horsepower and 460 lb-ft of torque.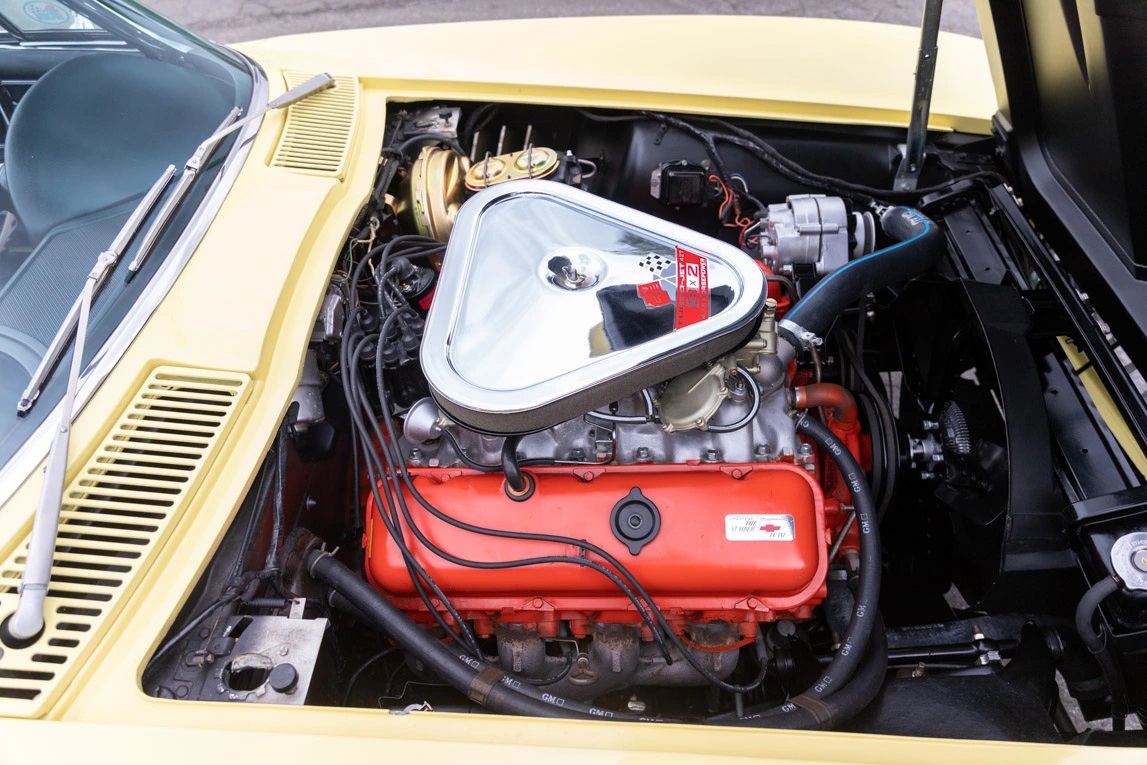 The exterior of this Corvette showcases several notable features, including a black-striped stinger hood, body-color hardtop, side-exit exhaust pipes, and 427 badging. Further enhancing its performance are power-assisted four-wheel disc brakes and an F41 suspension, ensuring that its capabilities match its visual appeal.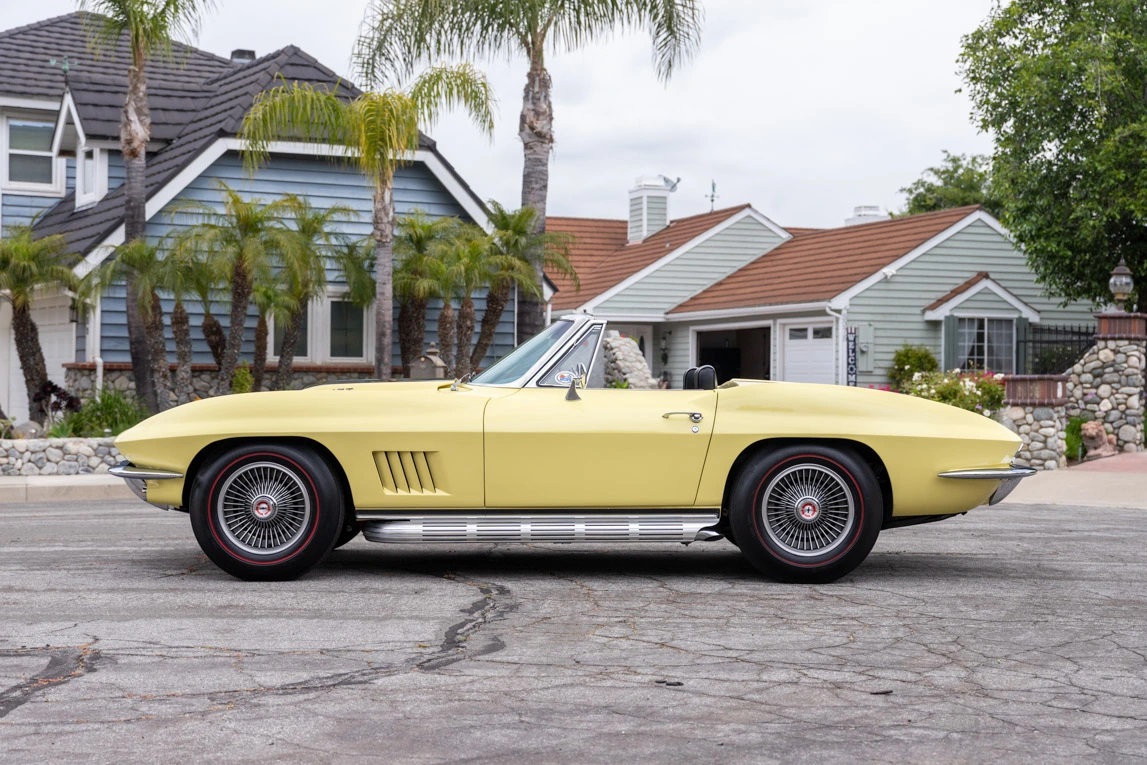 The interior, adorned in black vinyl, exudes a classic 1960s aesthetic while incorporating modern comforts and safety features like headrests and shoulder harnesses. The vehicle's dashboard retains its original, radio-less design, emphasizing its commitment to authenticity. Although the odometer reads 33,000 miles, the total mileage remains unknown.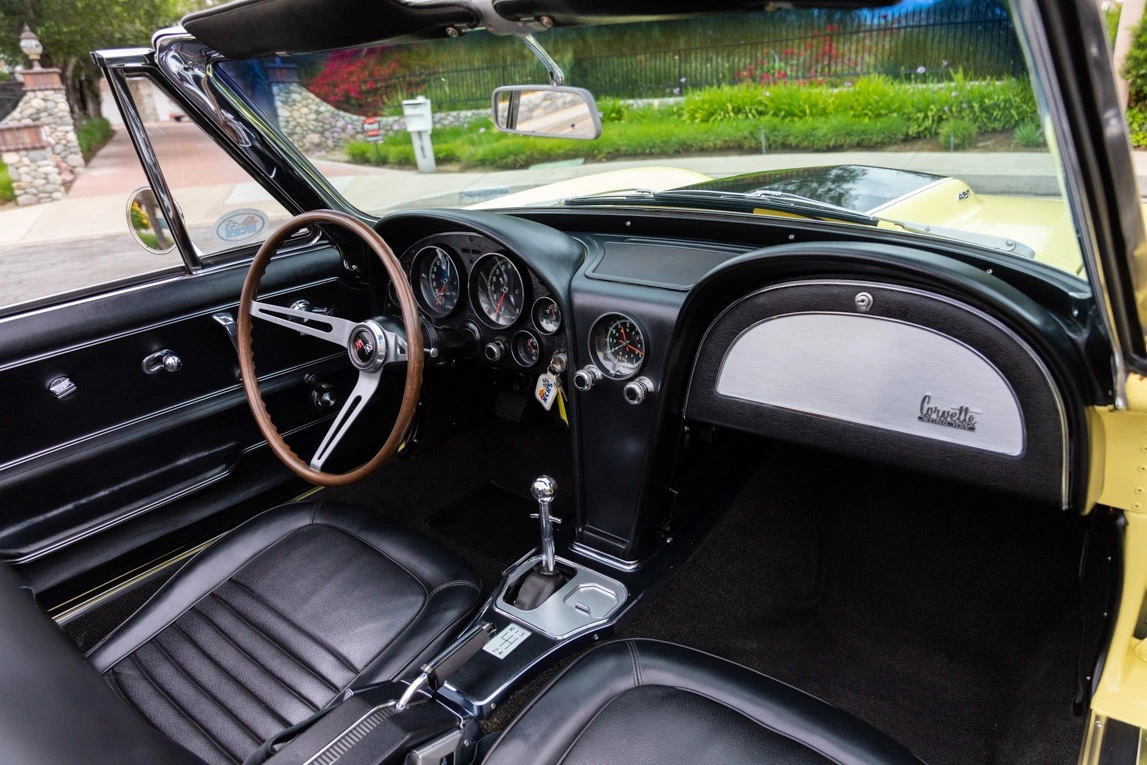 Another remarkable aspect of this Corvette Convertible is its PosiTraction rear axle with a 3.36:1 gear ratio, providing exceptional traction and control. Completing the vintage look are 15-inch Kelsey Hayes aluminum wheels wrapped in Firestone Super Sports redline tires.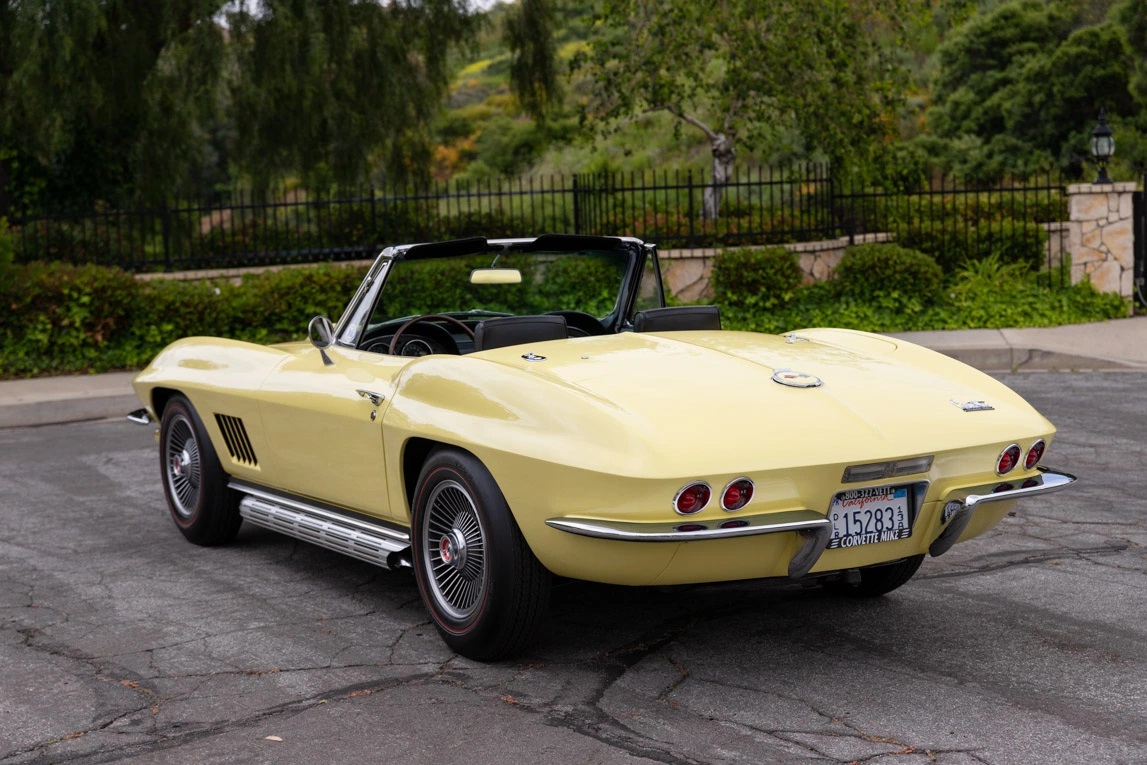 Included with the car are a factory car shipper, a partial tank sticker, NCRS Document Validation letter and Shipping Data Reports, as well as the aforementioned awards. Acquired by the seller in 2023, this vehicle comes with a clean Arizona title and eagerly awaits its new owner.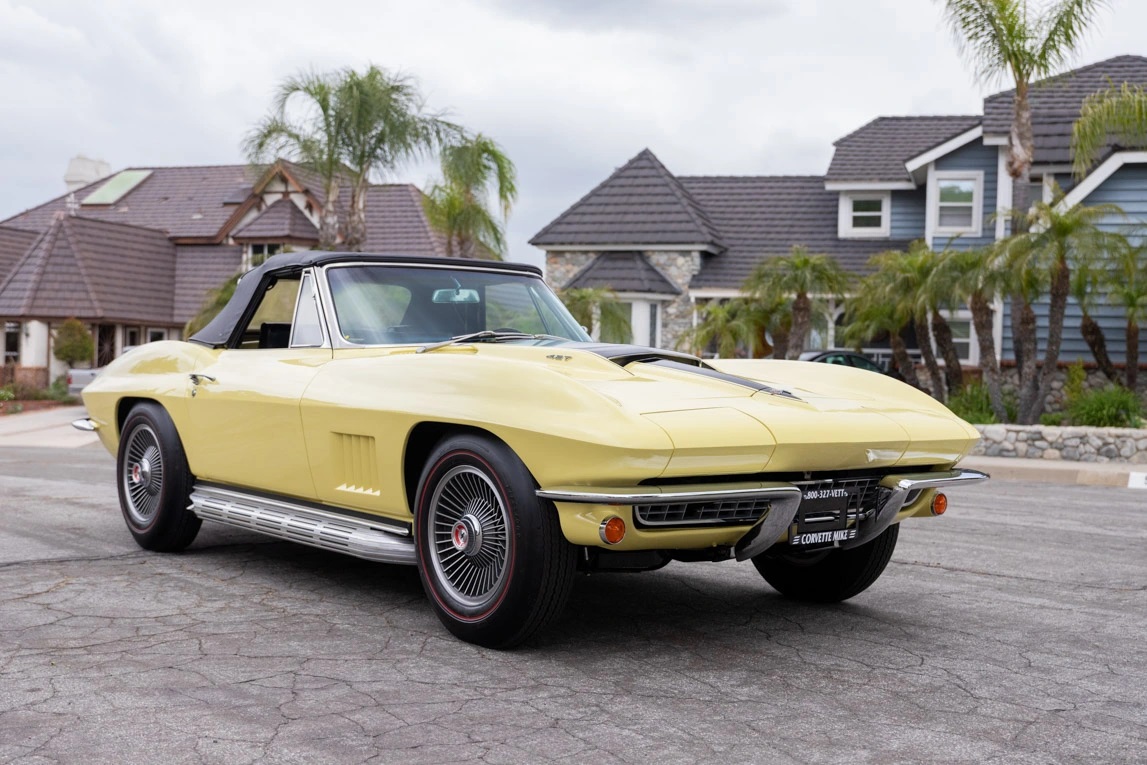 In essence, this 1967 Chevrolet Corvette Convertible symbolizes an era when car manufacturing was both an art and a science. It offers a harmonious blend of vintage aesthetics, outstanding performance, and historical significance, making it a highly coveted possession for any classic car enthusiast.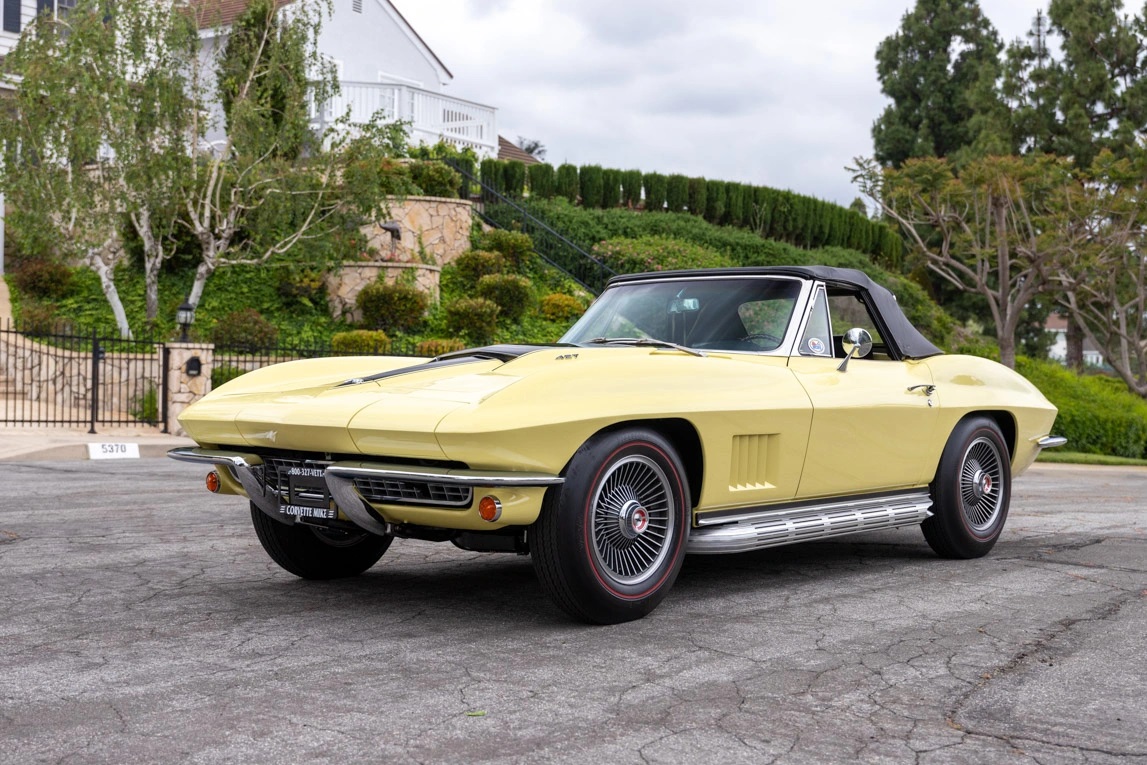 This incredible Corvette is currently up for auction on Bring A Trailer, presenting a rare opportunity to own a piece of automotive history.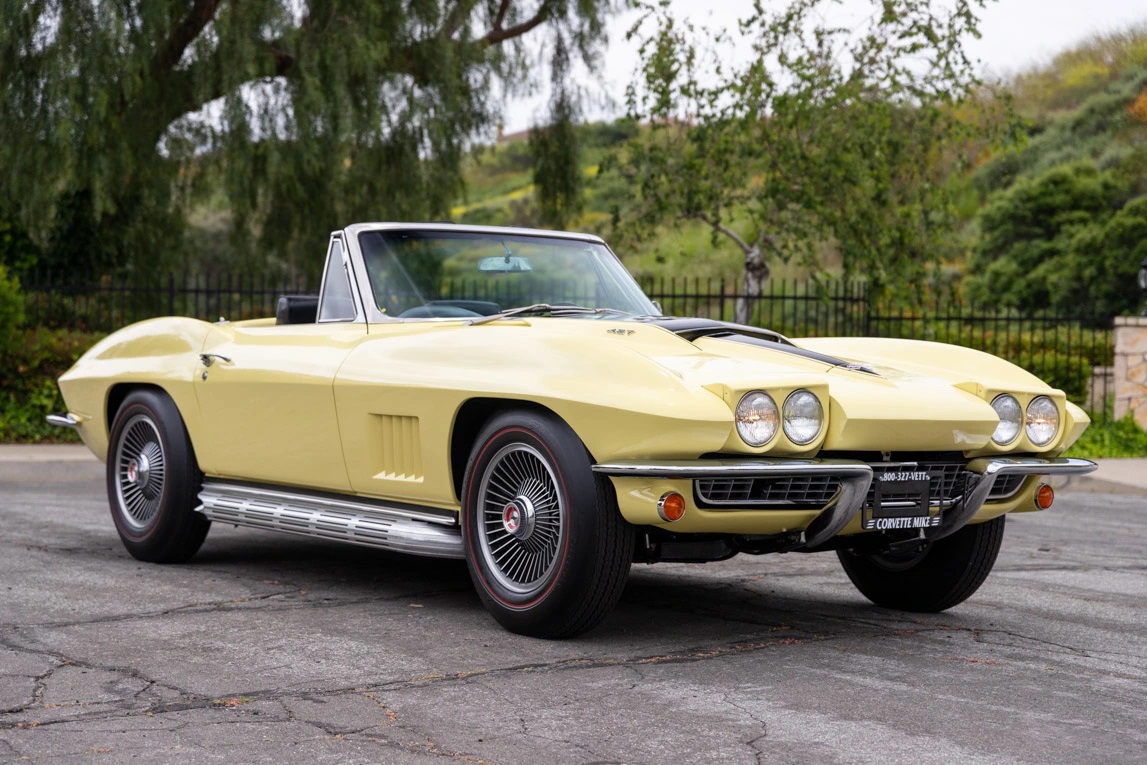 Source: Bring A Trailer