The 1966 Chevrolet Corvette holds a special place in the hearts of Corvette enthusiasts. It is considered one of the most beloved years for this iconic sports car. Manufactured at the St. Louis Assembly Plant in Missouri, production spanned from September 1965 to July 1966.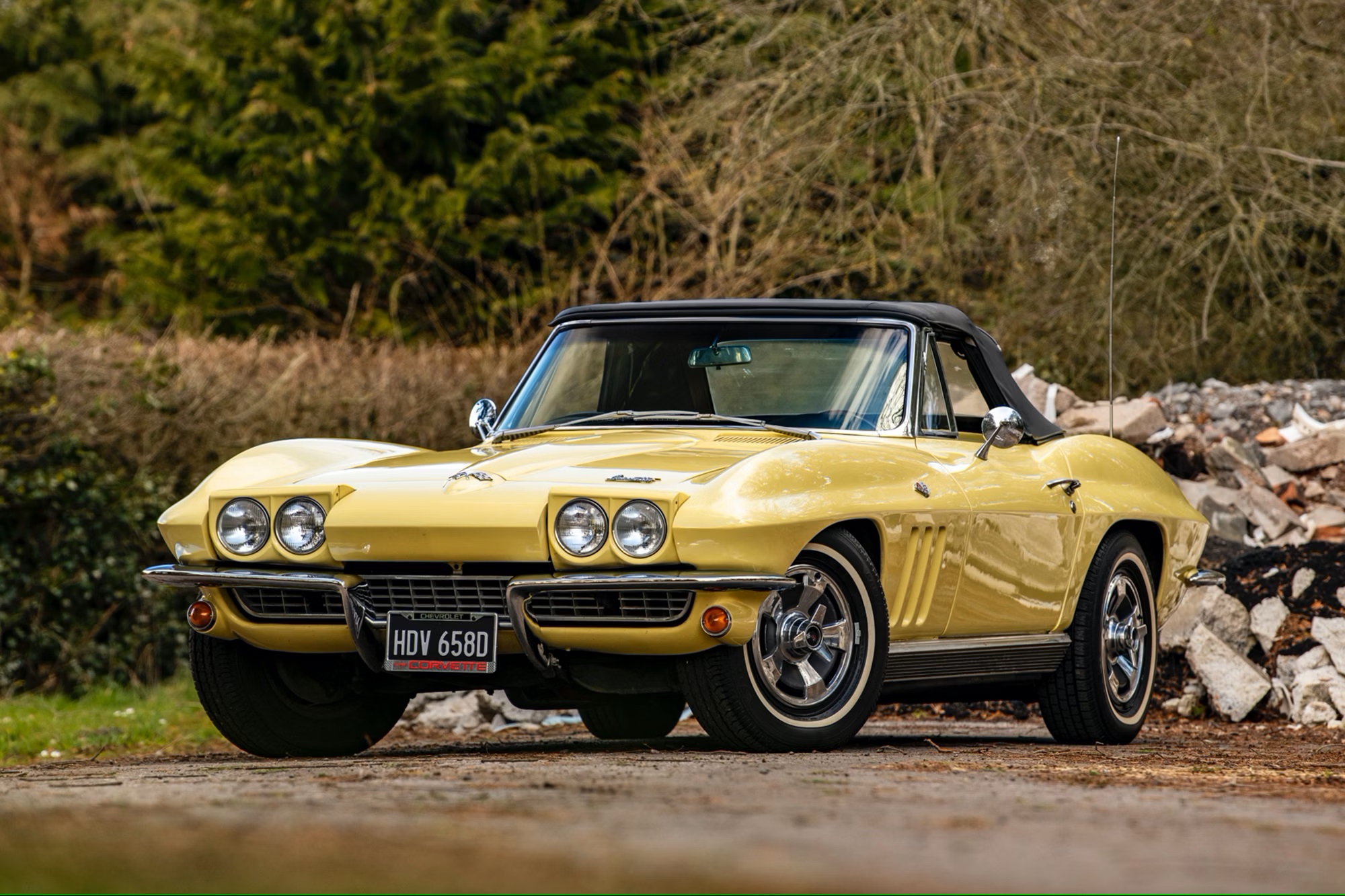 In that year alone, a staggering 27,720 units were sold, surpassing the numbers from 1965 by 4,200 units. This increase in sales further solidified the 1966 Corvette's popularity among car enthusiasts and collectors alike.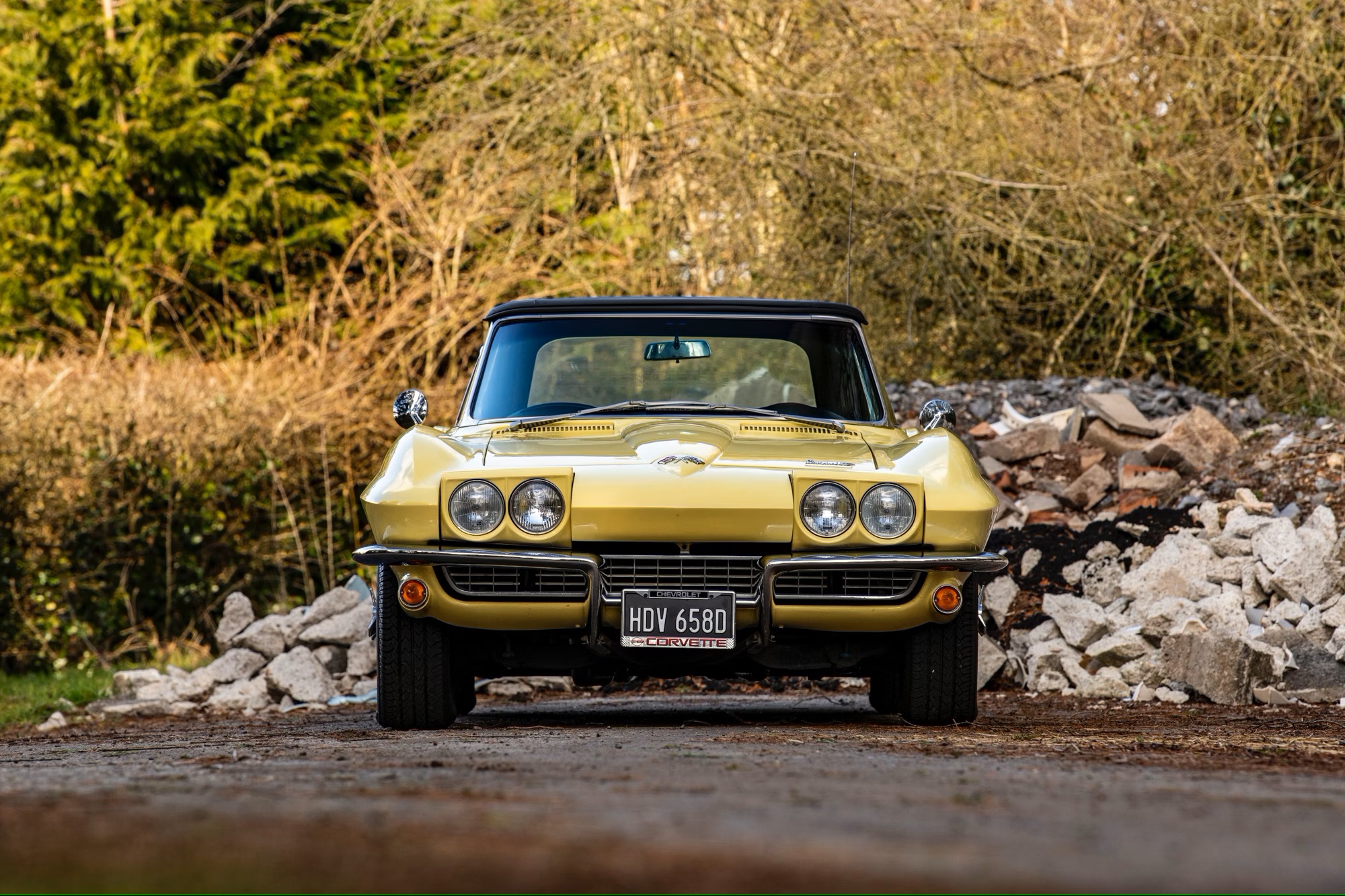 Presented here by Collecting Cars, this 1966 C2-generation Chevrolet Corvette Stingray Convertible is a stunning example of a classic convertible American muscle car. This particular model is said to be highly original according to the seller.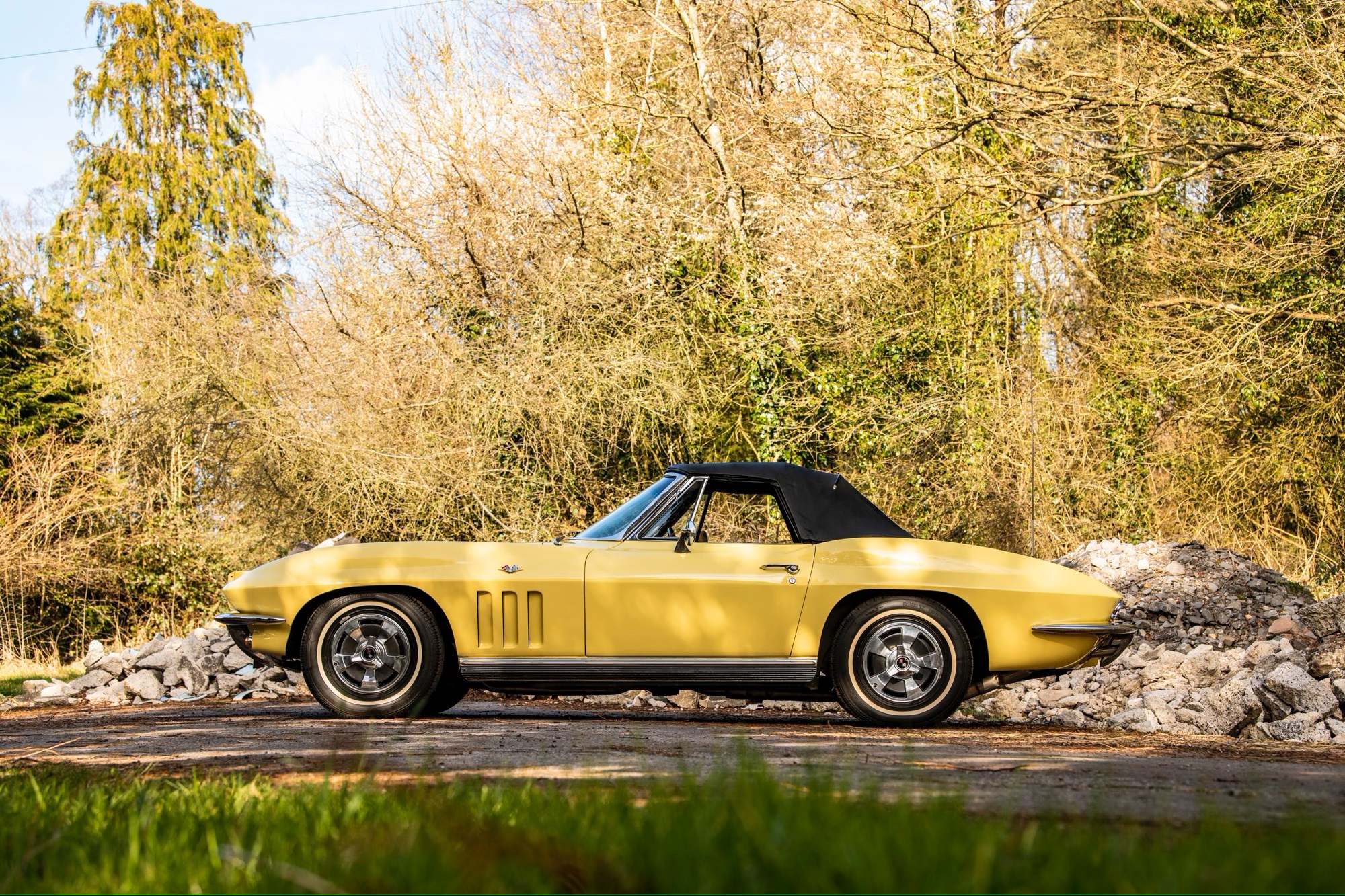 Finished in a vibrant yellow exterior paint, this C2-generation Corvette is beautifully contrasted by a black convertible top and a black leather-trimmed interior. The car sits on a set of 15-inch five-spoke wheels, adorned with Hercules MRX Plus IV white-wall tires on the front and Firestone Precision Touring white-wall tires on the rear.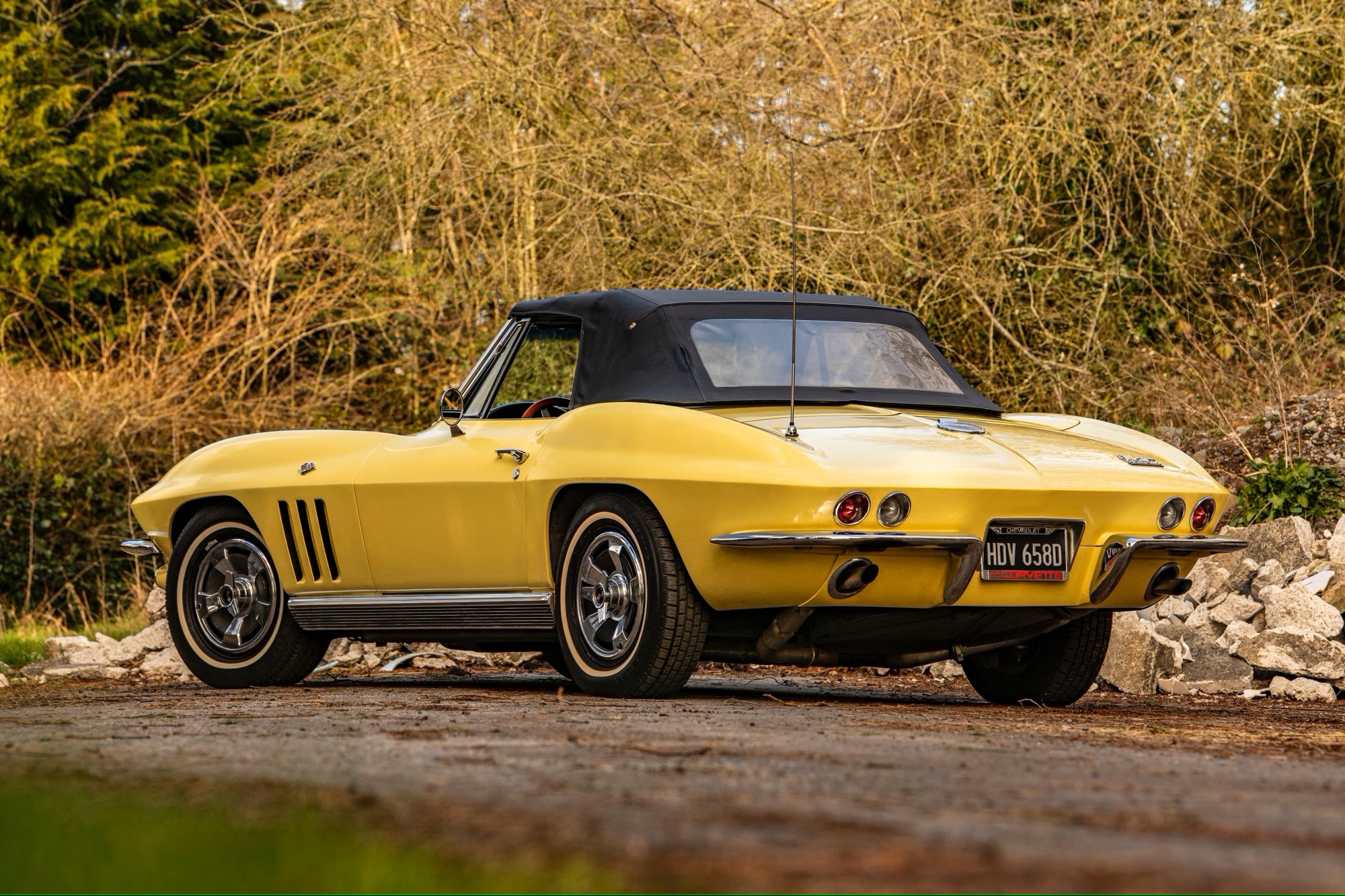 Inside the cabin, you'll find a three-spoke wood-rim steering wheel, manually operated windows and convertible roof, classic metal switchgear and instrument gauges, heating and ventilation controls, as well as a period Delco radio and tuner. The odometer shows 64,047 miles.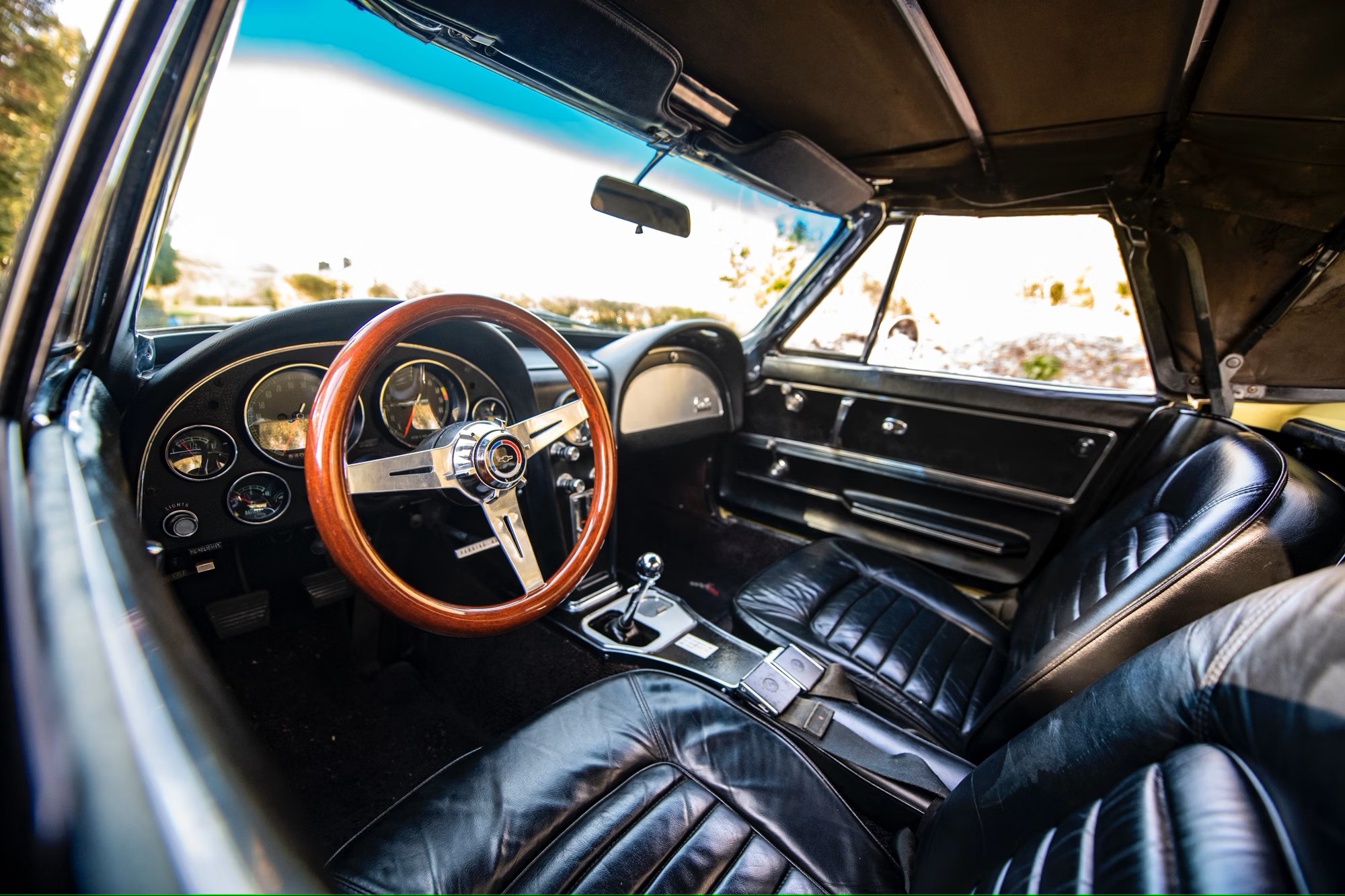 Under the hood, you'll find a 327 cubic inch (5.4L) small-block V8 engine, delivering approximately 300 horsepower to the rear wheels through a four-speed manual gearbox.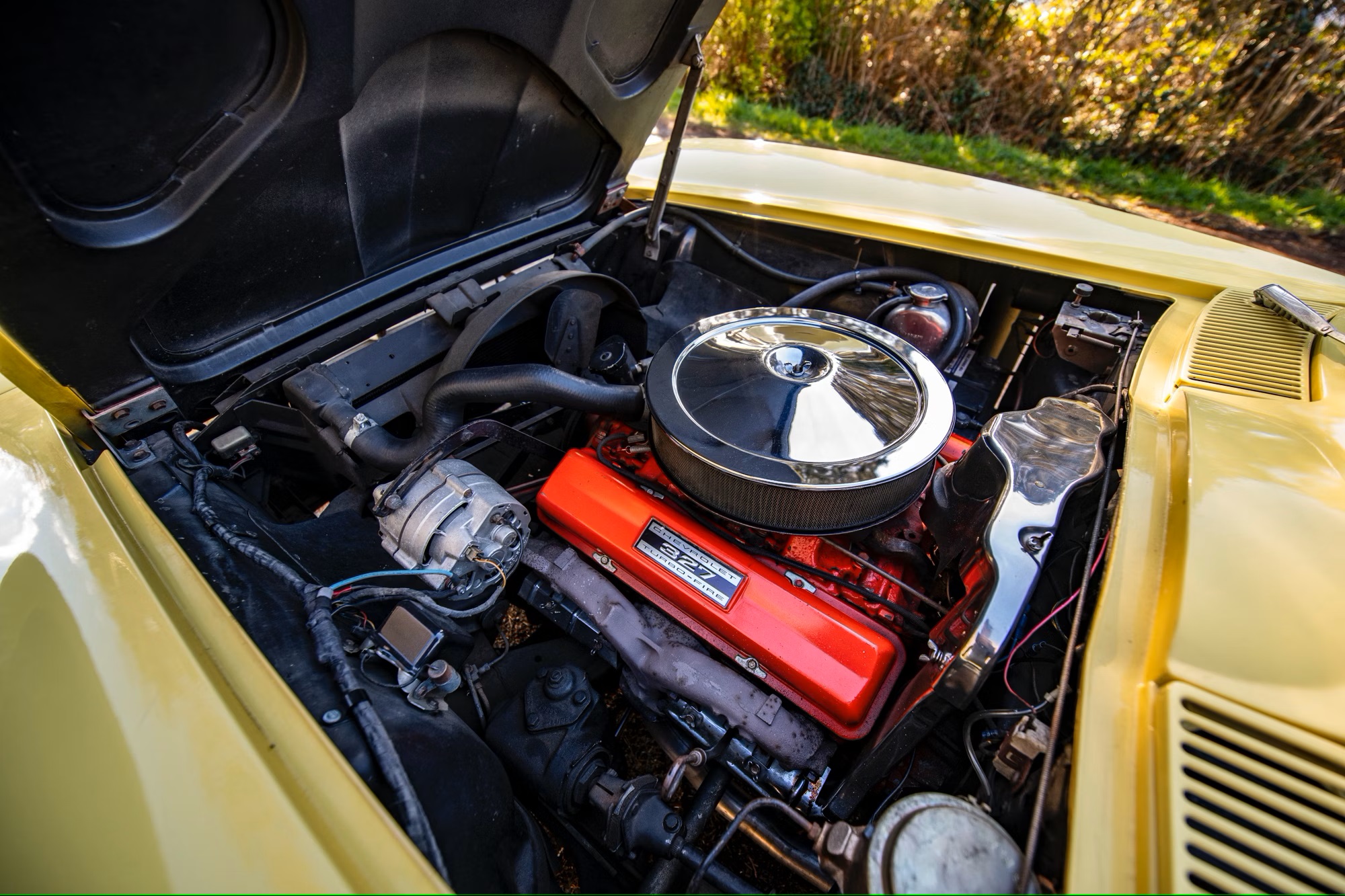 This Chevrolet Corvette Stingray Convertible is a remarkable example of an open-top classic, boasting eye-catching aesthetics. It is believed to retain a high level of originality and is presented in good condition. Now, it awaits its next fortunate owner who can revel in its charm as a weekend cruiser or as a head-turner in car shows.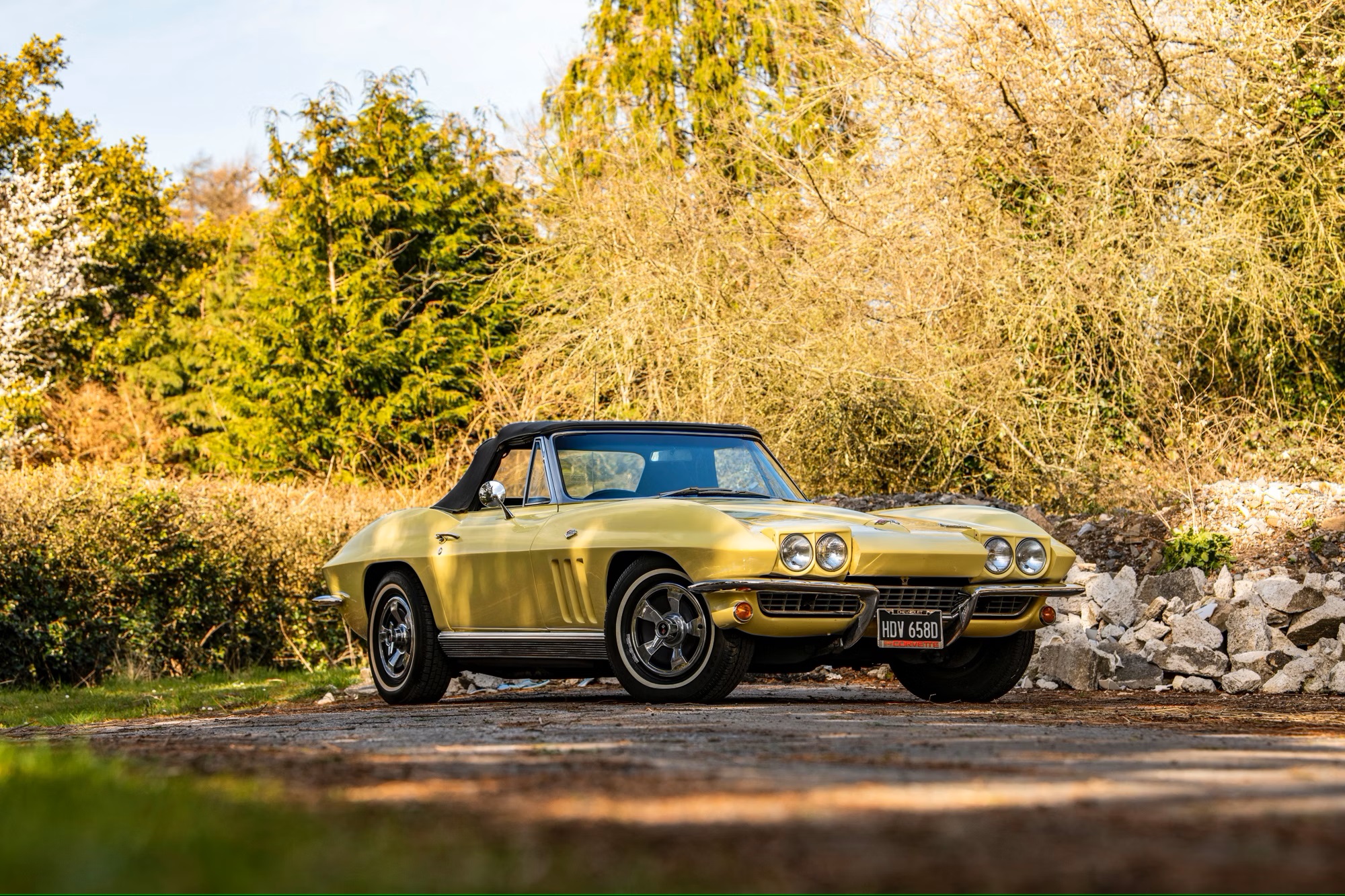 Source: Collecting Cars