With the Corvette C8 now 6 months old in the wild, a lot of aftermarket parts are starting to become widely available.
However, Fabspeed Motorsport decided to hold back on their newest exhaust release specifically because they wanted to make sure that it fit the personality of a Corvette. The kind of sound and performance that one would expect buying a full sport cat and exhaust system would expect.
Well, damn, did they deliver!
Paired with a set of Kooks headers, this is quite possibly the gnarliest, nastiest, rowdiest, most feral we've ever heard the C8 be. This is the sound of a wolf's snarl, a threat display to warn others not to mess around with it.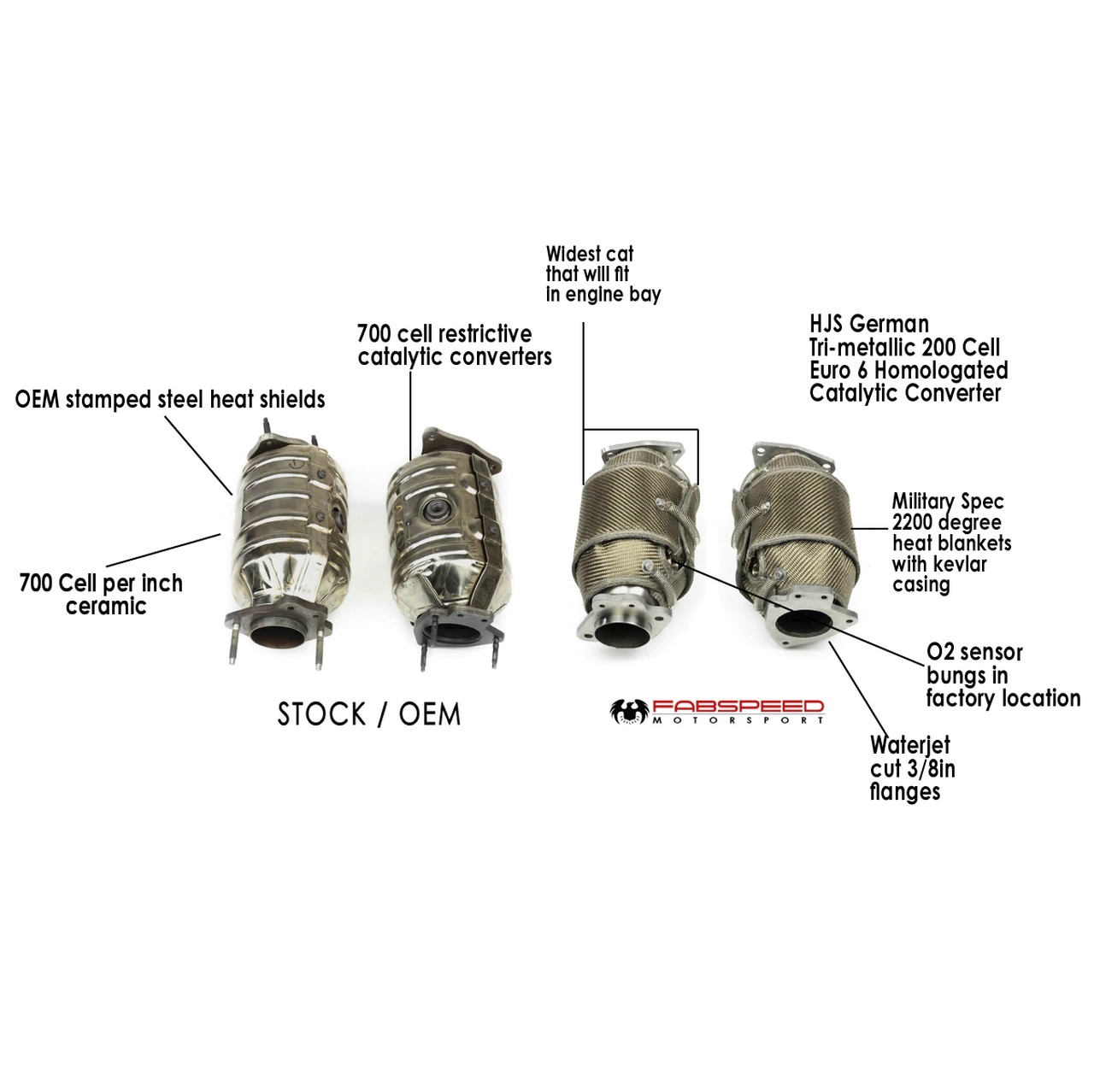 The only downside? Fabspeed's parts are not cheap. These have gone through literally hundreds of hours of research and development, fine-tuning, roadworthiness testing, and prototyping.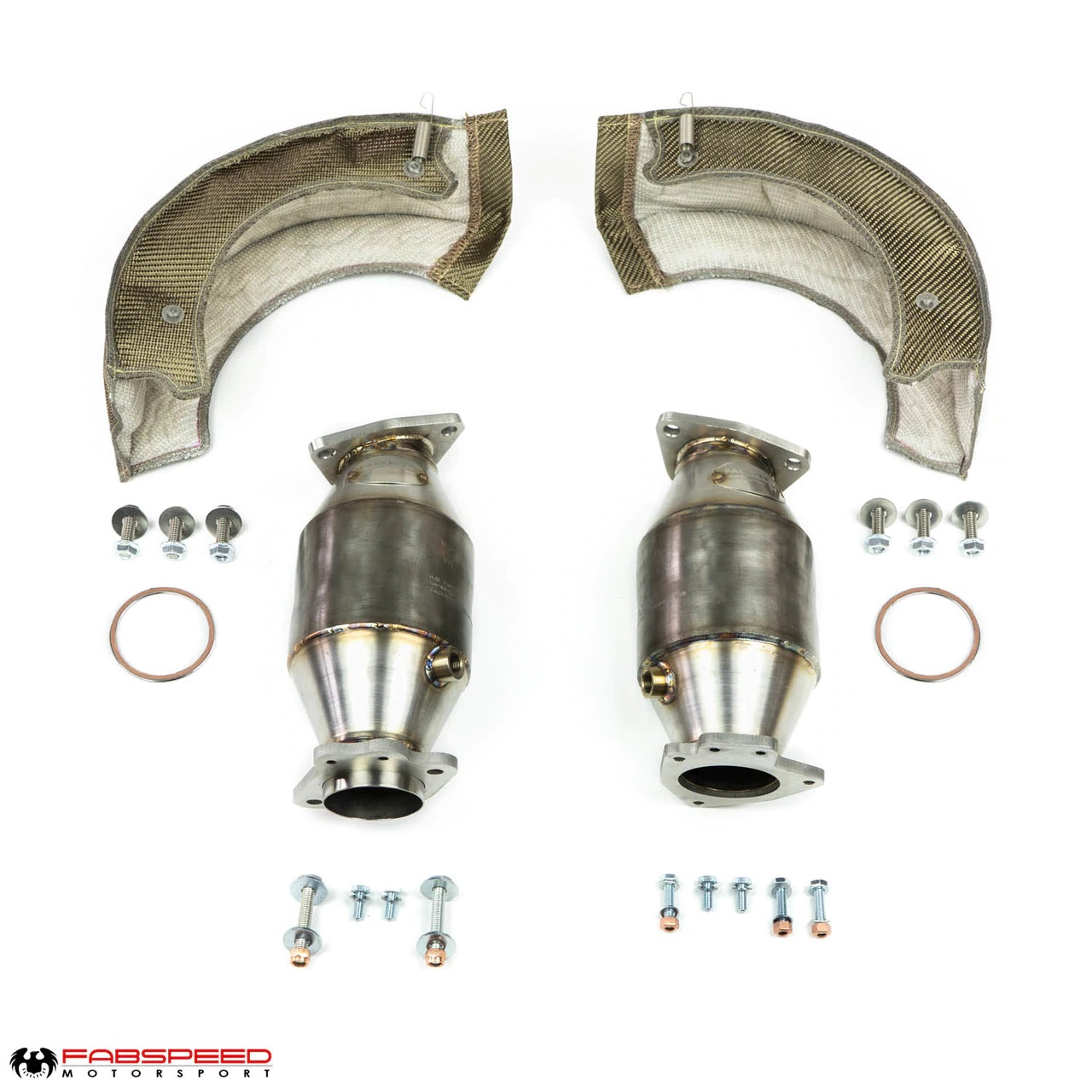 The Sport Cats can be had for $2,795.95. They feature HJS German imported catalytic converters specifically because of their high flow rate while also meeting stringent EU emissions laws. In fact, they flow so well that Fabspeed claims that the flowrate is up to 95% of a straight pipe.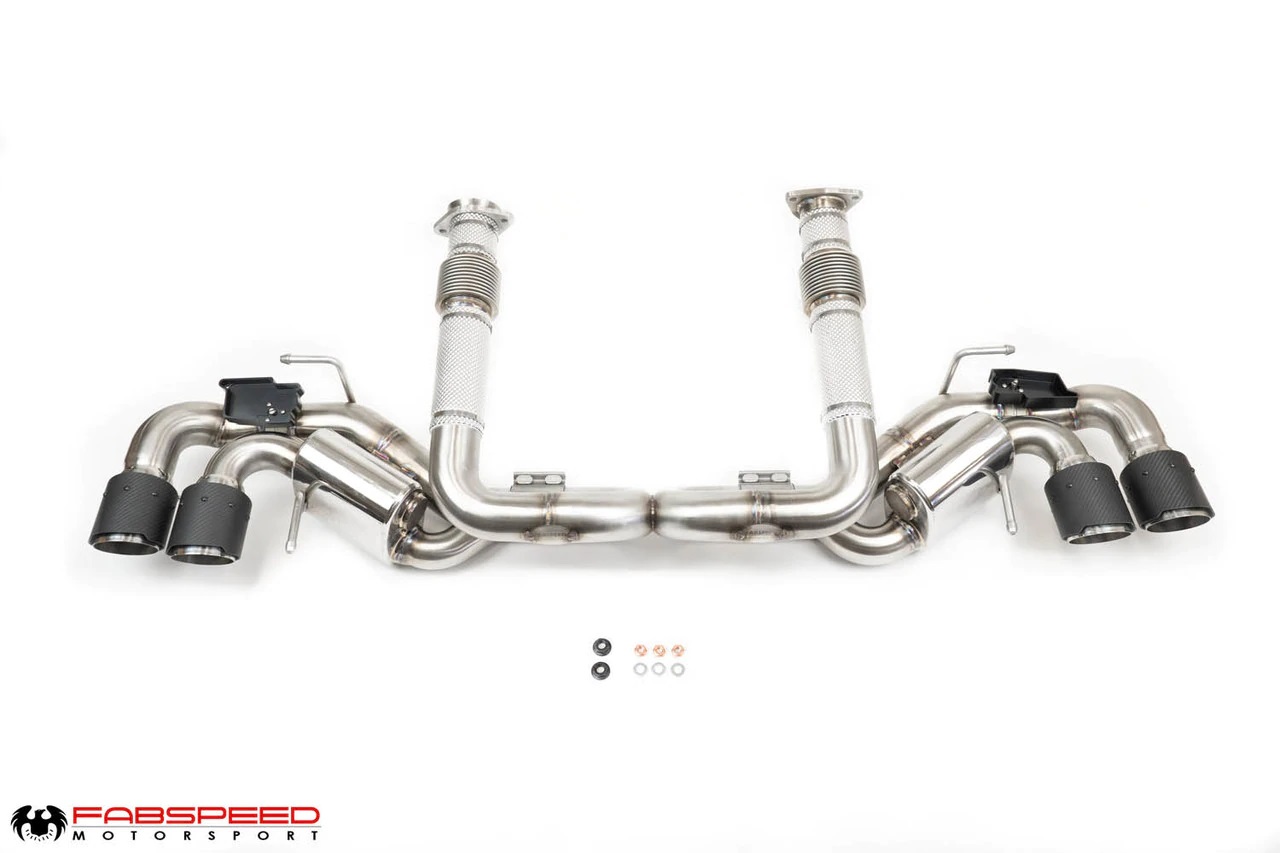 The Valvetronic exhaust is the real kicker, starting at $3,895.95. Full brushed T304L automotive grade stainless steel, manually TIG welded. Full 3.o inch tubing the whole way through, mandrel-bent on a CNC machine for perfect bends every time.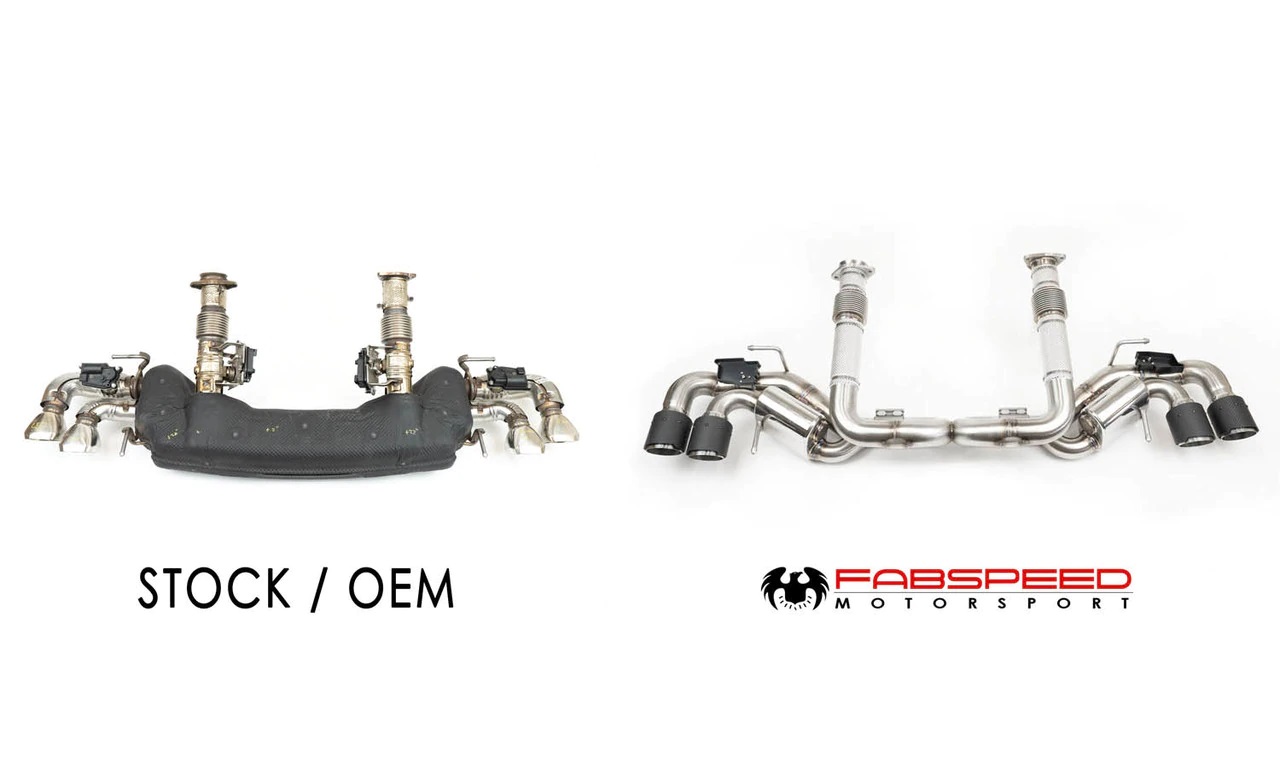 It may be expensive, but paired with a set of headers, this thing is nasty. And we mean that in the best possible sense of the word!