For those unaware, CorvSport.com achieved a major milestone in the middle of July 2020.
We have officially passed 75,000 likes and follows on our FaceBook Social Media Group!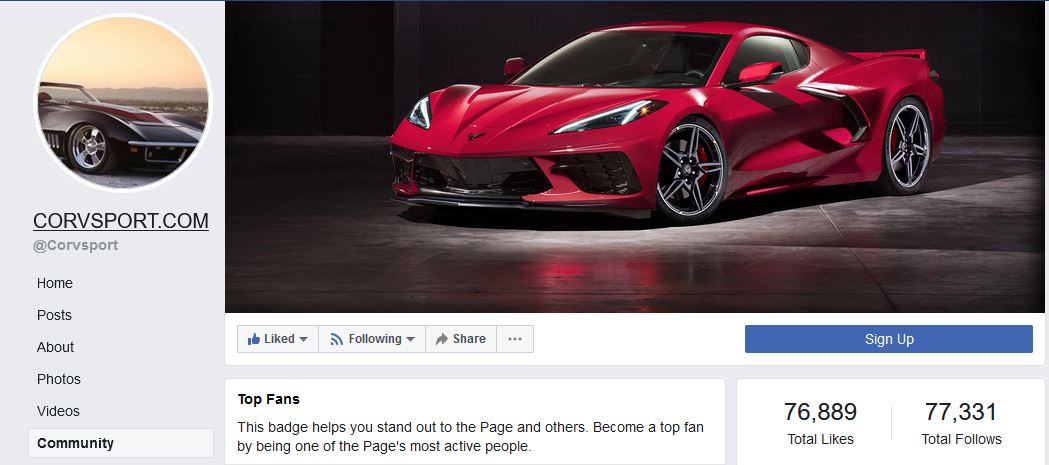 To celebrate, what we're planning to do for our August news cycle is to gather and share the craziest, zaniest, weirdest, or just plain coolest Corvette related stories our followers have.
Did you blow up a Corvette C3 engine and have to drive all the way across America to get a replacement, and found a lifelong Corvette friend?
Did you modify your Corvette and put in the blood, sweat, scraped knuckles, and tears to have an 8-second quarter-mile monster?
Did you go to a Corvette meetup for the first time and have one of the rarest cars show up, like one of the Indianapolis 500 pace cars?
If so, let us know! Comment on this post using the form at the bottom of this page, or reply to the FaceBook posting. Our writers and staff will select the best of the best, and once or twice a week will post them up.
So tell us, what is your craziest Corvette story?