Those that seek to get their regular fix of all things Corvette, whenever and however possible, have a new outlet to turn to. The Corvette Today Podcast, developed and hosted by Steve Garrett of Kansas City, Missouri, is now live. Corvette Today holds the distinction of being one of the only Corvette specific podcasts currently available to listeners.
The Corvette Today podcast takes listeners on a weekly cruise through all which is pertinent in the world of America's true sports car. Each week's program delves into various details related to the Corvette, past, present, and future. Those who tune in will be treated to interviews with industry insiders, insight into subsequent development efforts, and recollections of the Corvette's storied past.
Week by Week
The subject matter of each week's Corvette Today podcast varies. From chats with those who have been involved with the differing aspects of Corvette development, to in-depth coverage of the C8's latest amenities, the depth of Corvette Today's coverage is truly phenomenal. No matter the given week, the true Corvette enthusiast at heart is sure to be entertained and provided with comprehensive coverage of that which is relevant in the world of GM's flagship performance vehicle.
Though Corvette Today launched only months ago, the wealth of content that the podcast has covered thus far is nothing short of phenomenal. Guests on Corvette Today have included Mecum Auction TV host John Kramen, President of the National Corvette Museum Dr. Sean Preston, Ken Lingenfelter of Lingenfelter Performance Engineering, and Corvette test driver Jim Mero.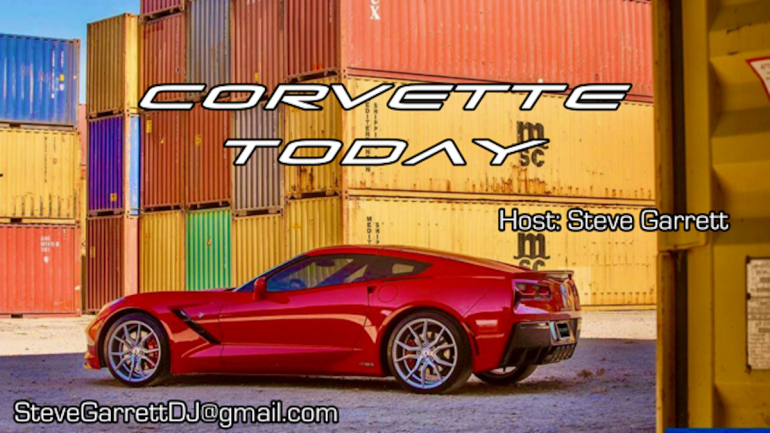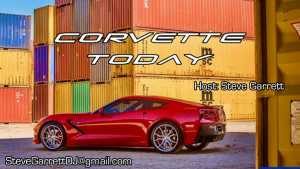 The Man Behind The Mic
A significant portion of Corvette Today's appeal can be attributed to the program's seamless production style. While many podcasts are rather free form in concept, and lack much of the uniformity that listeners have become used to through tuning into their favorite AM or FM radio shows, Corvette Today's presentation is notably structured, and finely polished.
This comes as no surprise, as the podcast's developer and host, Steve Garrett, has spent over four decades on the radio airwaves. As a disc jockey for Kansas City's 101 The Fox, Garrett has provided wholesome entertainment and a dose of classic rock to the station's vast audience, for a number of years. Steve pulls from this experience to produce Corvette Today in a highly refined manner, free of any detractive pauses, or other otherwise unappealing production practices. Listeners will truly feel like they are dialing into their favorite radio show.
Those that tune into Corvette Today will also quickly come to realize that Garrett is not just a casual fan of Corvettes, he is a true enthusiast. In a recent chat with Steve, this was a point that became immediately clear. As such, his passion for America's legendary sports car can be "felt" by listeners during every episode. In addition to hosting Corvette Today, Steve Garrett is also the President of the Corvette Club of Kansas City.
Tuning In
Those interested in joining Garrett for his weekly rundown of all things Corvette can access the Corvette Today podcast through most major hosting sites. Additionally, listeners can stay abreast of all that is new in the Corvette Today world by connecting with the podcast's Facebook page.