There is little doubt in anyone's mind that the 2020 Mid-Engine C8 is one of the best Corvettes ever produced by Chevrolet. In fact, there has been more demand for the C8 than any Corvette built in the last twenty-five years. The C8 features Chevrolet's next-generation 6.2-liter, small-block, 6.2-liter, naturally-aspirated LT2 V8 engine. The LT2 engine produces 495 horsepower (369 kW) and 470-lb-ft (637 Nm) of torque when equipped with the C8 Stingray's optional performance exhaust. So equipped, the C8 base coupe and convertible produced more horsepower and torque than any other entry-level Corvette in the brand's 67-year history.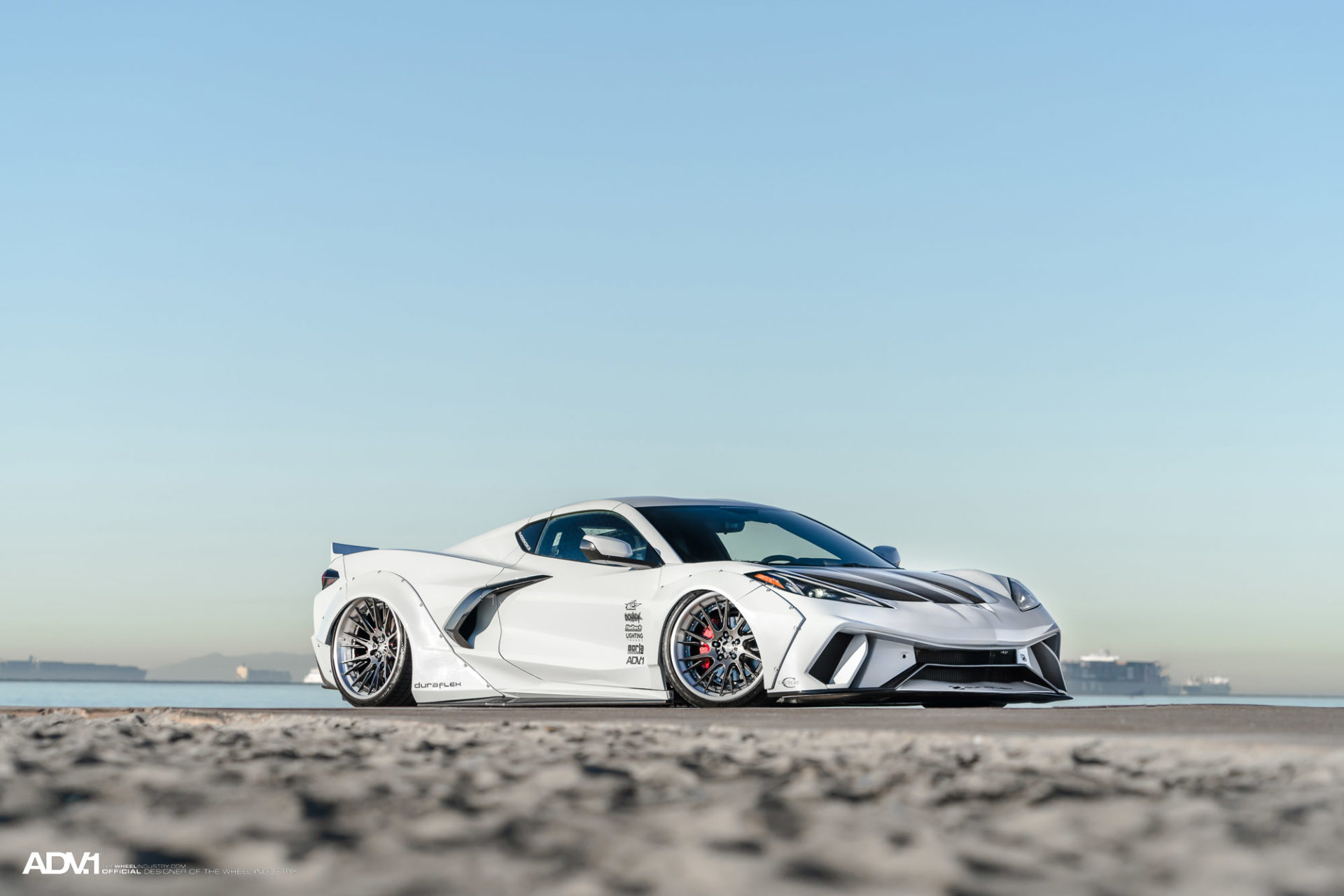 This also makes the C8 Corvette as an excellent platform for aftermarket tuning projects just like the one featured here. This particular C8 Corvette features high-profile aftermarket additions that include a DuraflexAero Grand widebody kit and custom-made ADV10RF Track Spec Advanced Series wheels.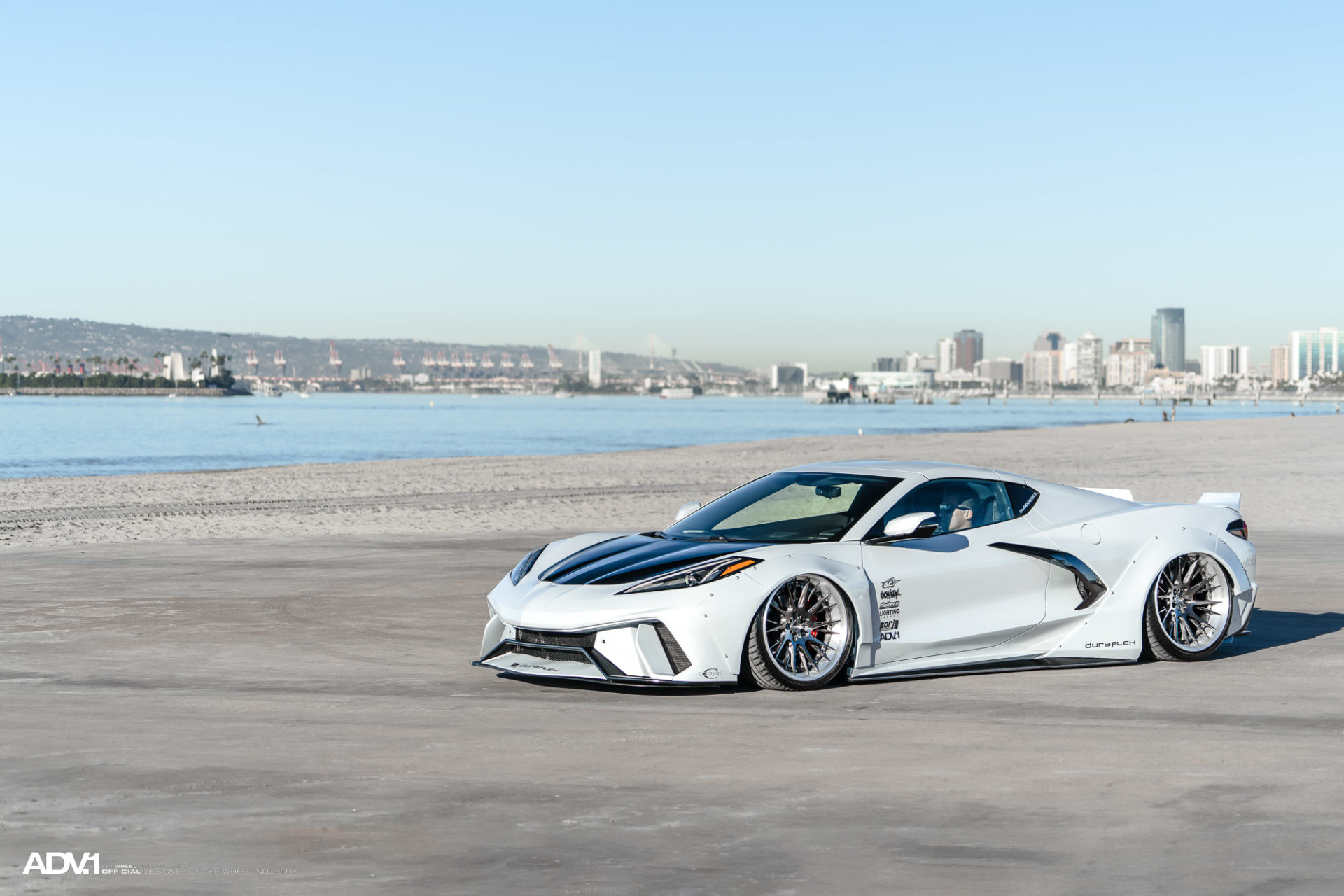 The widebody kit consists of a front bumper, wide front fenders, side skirts, rear widebody fenders, a split ducktail spoiler, and a rear bumper as well as several carbon-fiber trim pieces. It also comes with Lambo doors. All in all, the kit gives the Corvette a more aggressive look.
Photo Source: ADV.1 Wheels