To commemorate the successes of the C6.R Corvette Race Car, GM also introduced a limited production GT1 Championship Edition Corvette for the 2009 model year.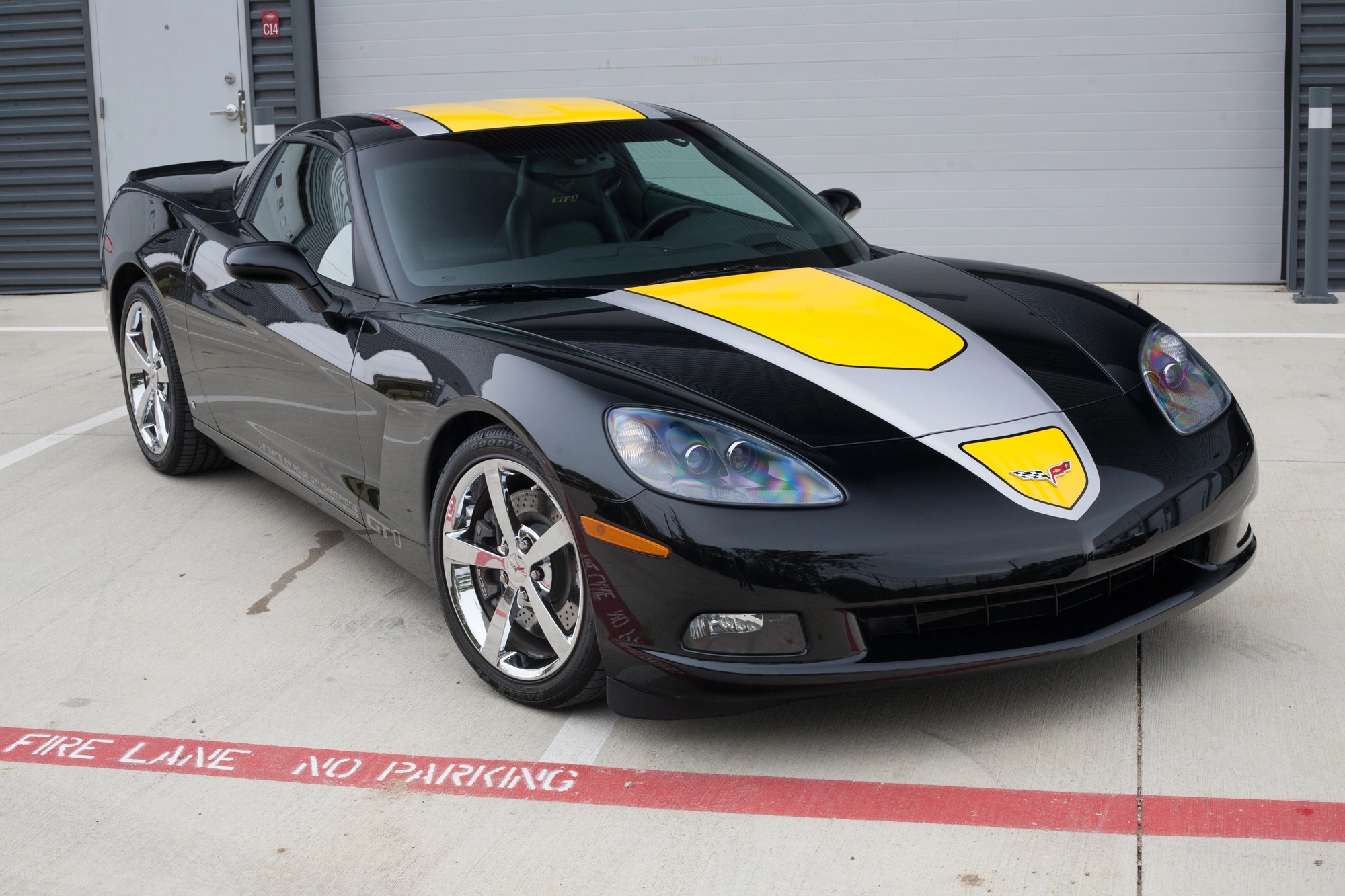 The exteriors of this special edition Corvette came in one of two unique color schemes: titanium-colored graphics set against a vibrant yellow paint, or black paint with yellow-and-titanium accent to match the C6.R's 2009 livery.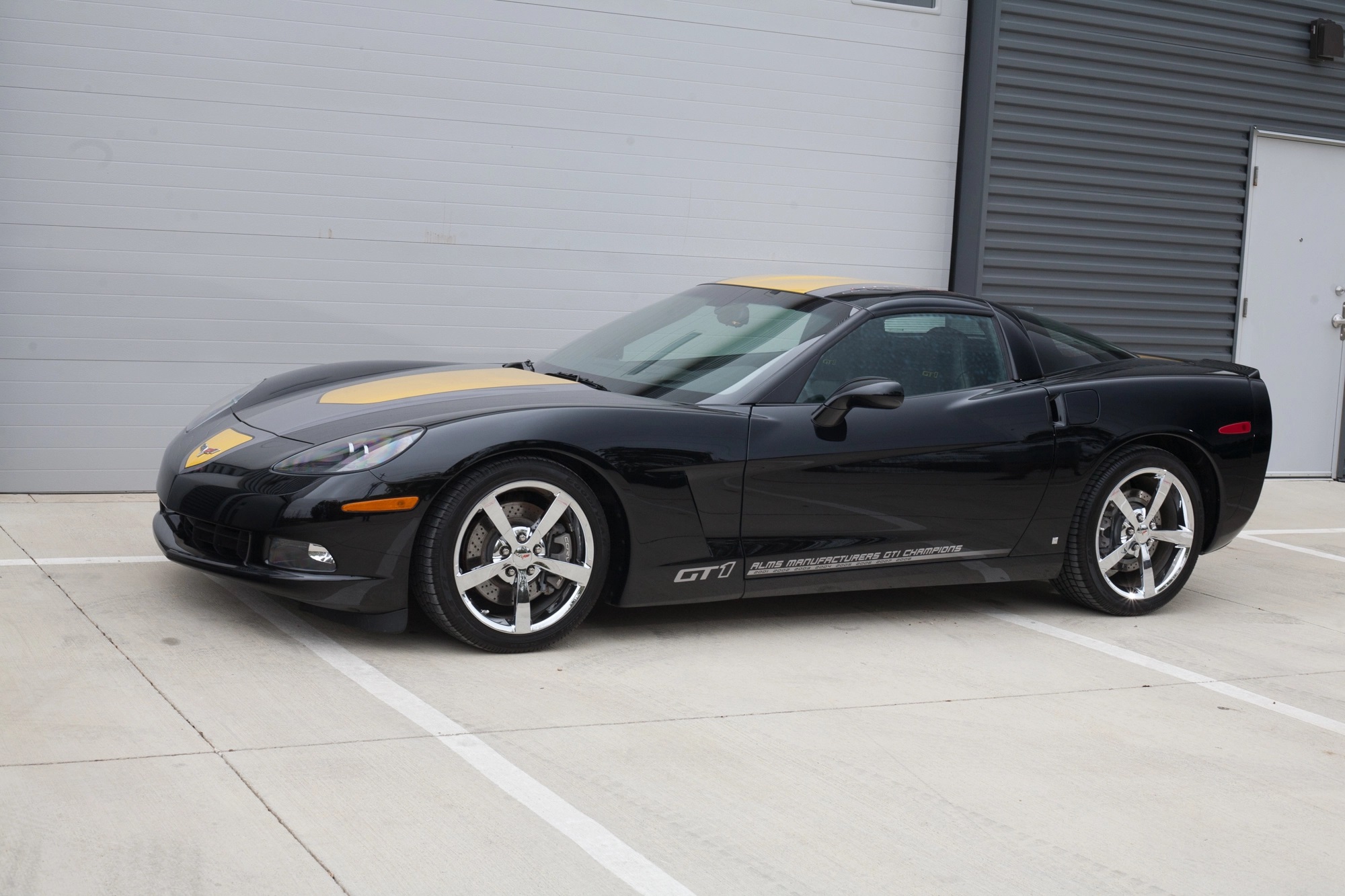 Both versions included special rocker panel decals which read "ALMS Manufacturers GT1 Champions." Unique ebony leather-wrapped interiors had yellow stitching with GT1 and "Jake" logos embroidered into them.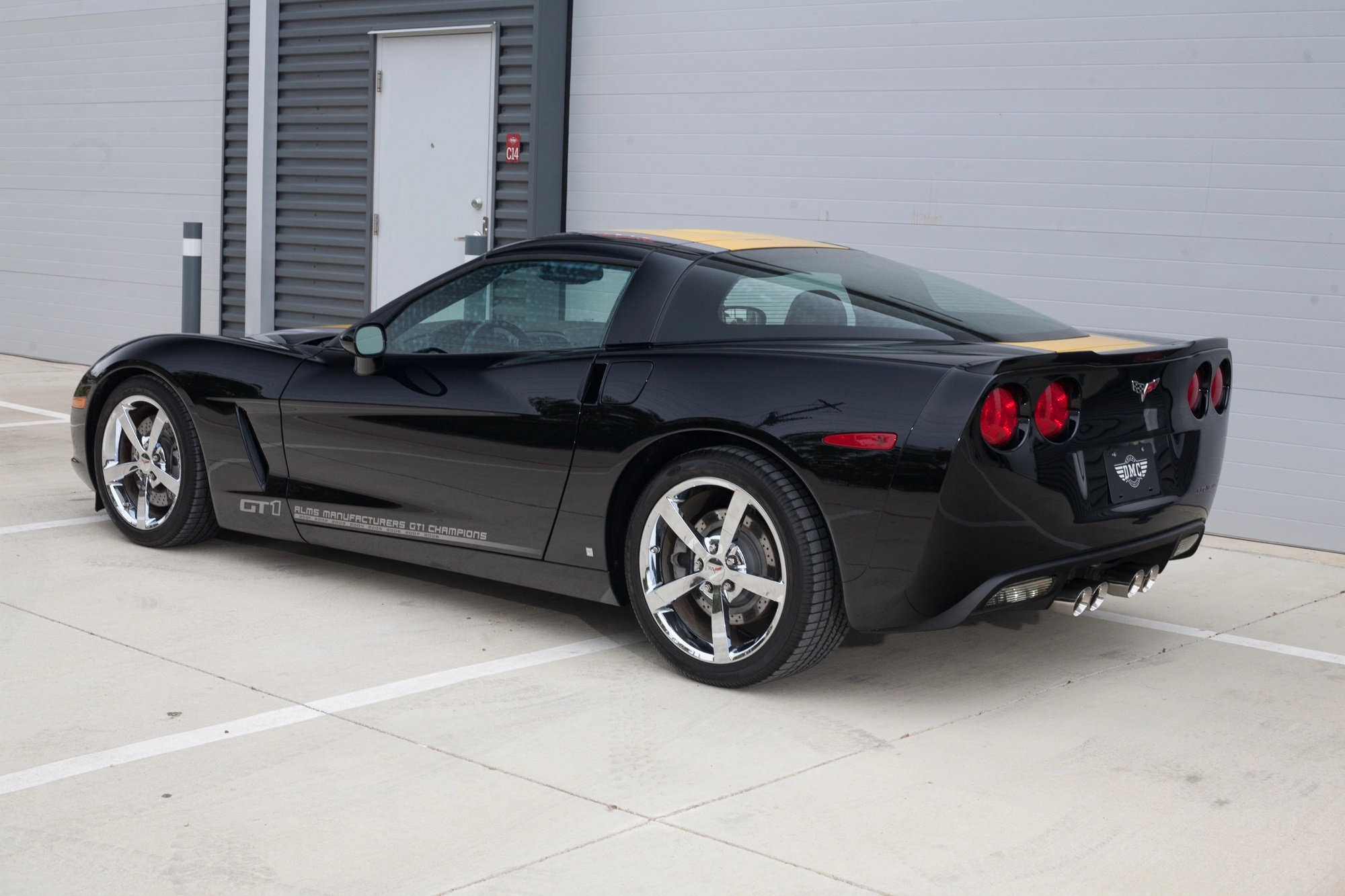 This particular 2009 Chevrolet Corvette is one of 125 Championship Editions sold for the model year. The car is finished in black with yellow C6R-inspired racing livery over an Ebony Custom leather interior.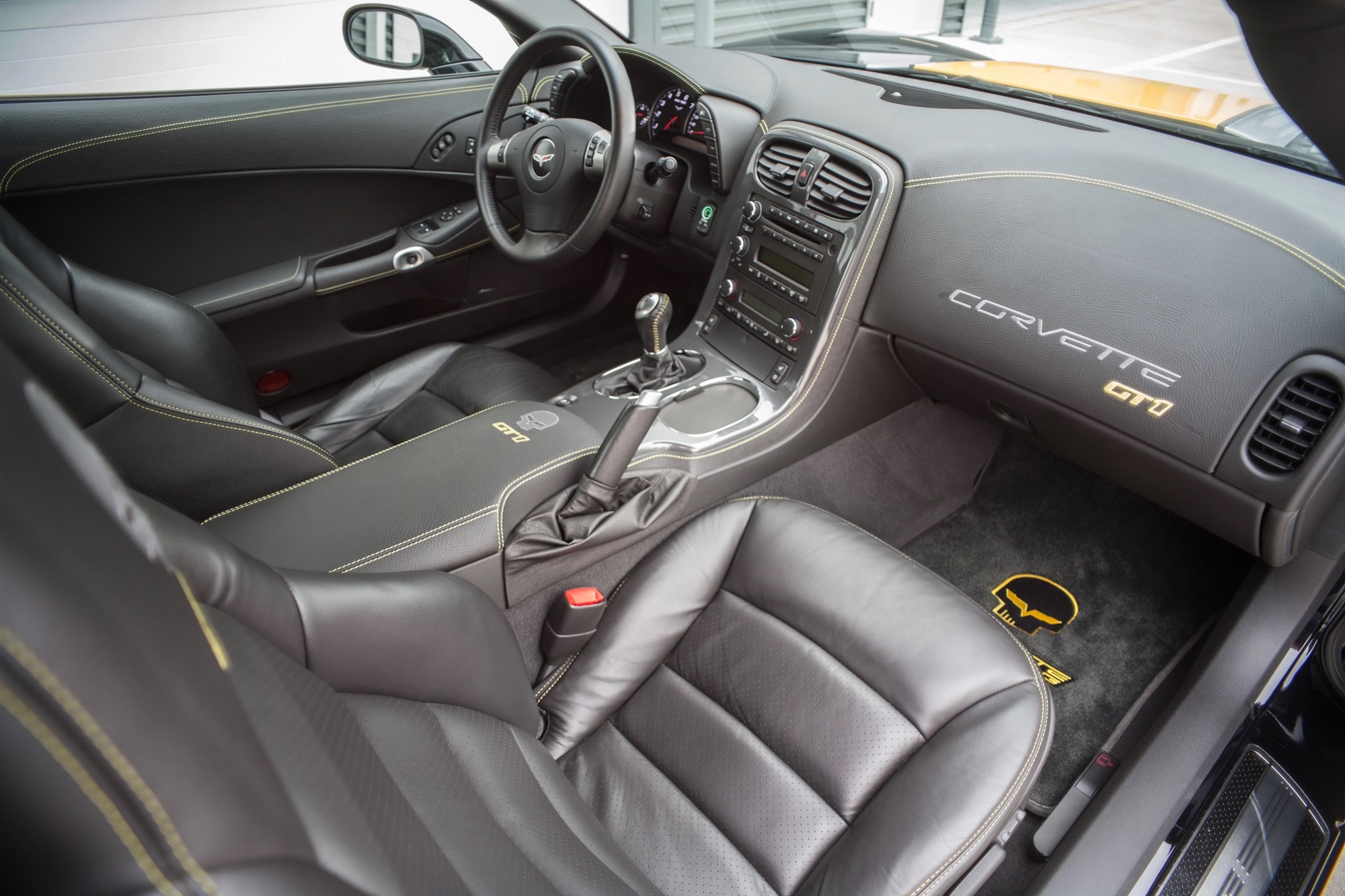 Factory equipment includes the Z51 performance package, a body-colored ZR1 spoiler, the 4LT premium group, black headlamps, a carbon pattered engine cover, and more. Power comes from a 6.2-liter V8 mated to a 6-speed manual gearbox .
Source: Bring A Trailer