The Can Am Spyder prototype was crafted by Joel Rosen's Motion Performance. Its drivetrain boasts a powerful 550hp 466 cubic inch big block engine, a Muncie M22 4-speed transmission, and a 4.11 rear gear ratio. The exhaust system exits through low-mounted side pipes beneath the curvaceous bodywork.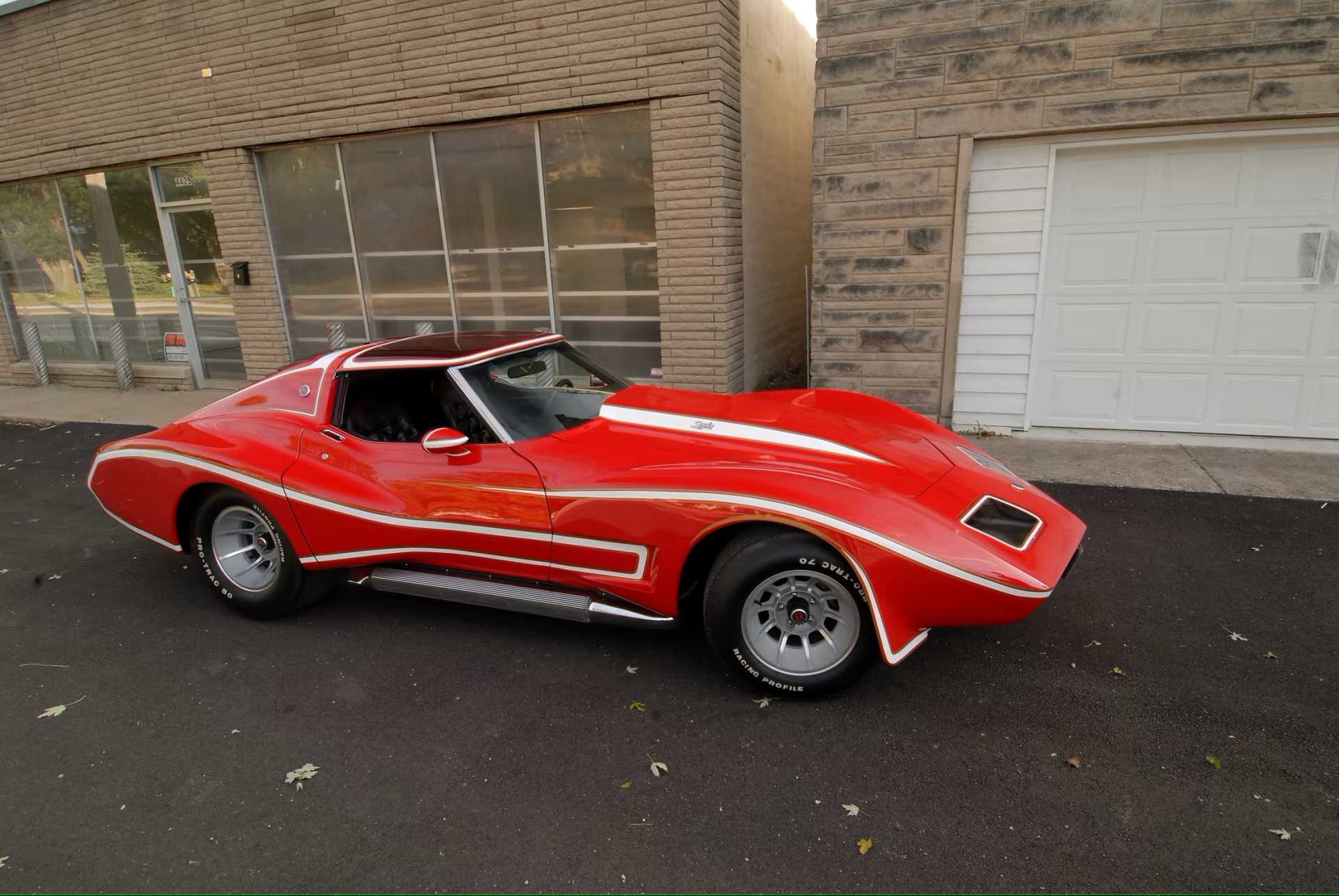 Rosen drew design inspiration for the wide body from the renowned Greenwood Corvettes. Motion Performance fabricated all body components except for the roof panels and windshield. The exterior is finished in Red with White and Gold striping, contrasting beautifully with the black diamond-tufted upholstered interior.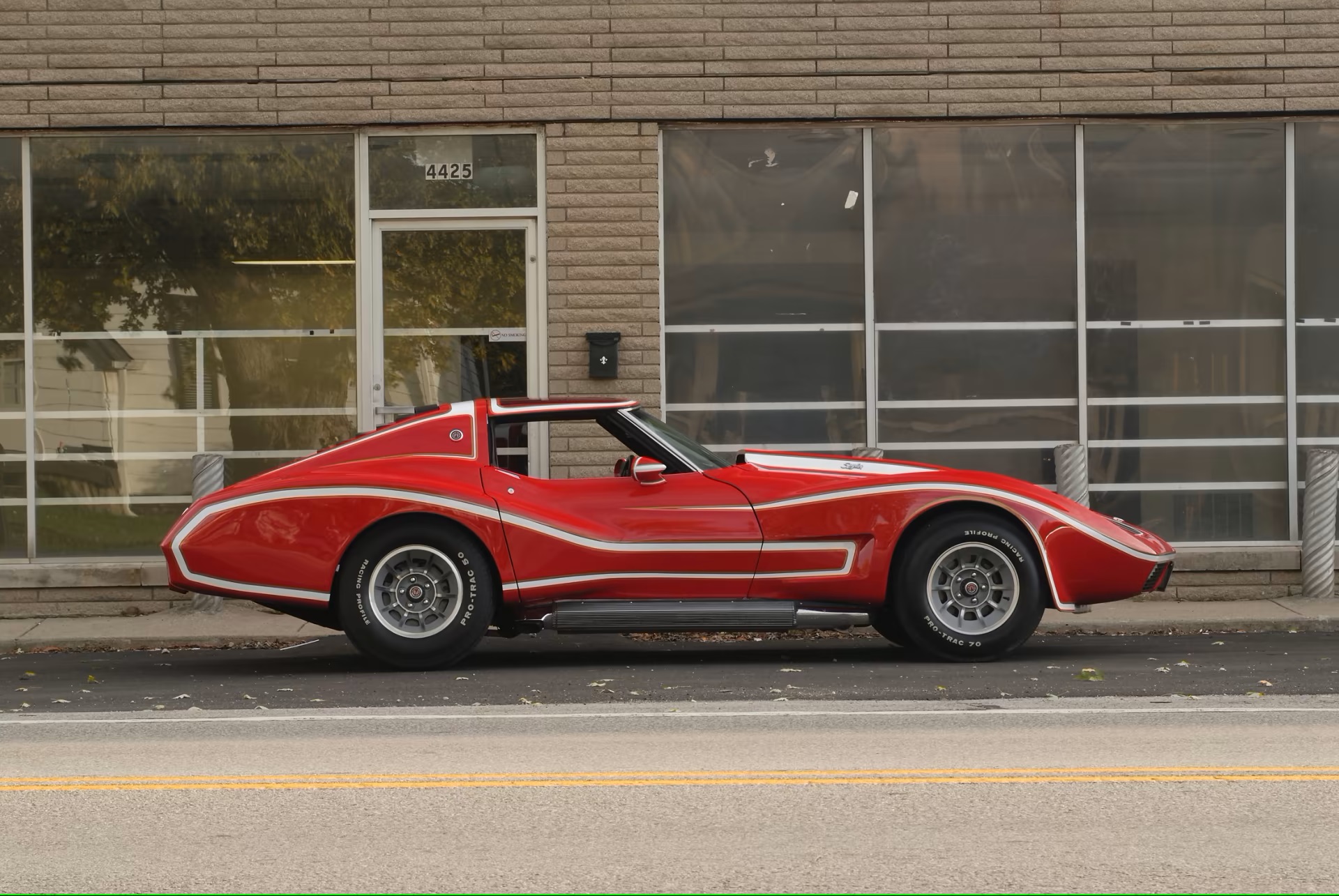 Inside, you'll find a leather-wrapped steering wheel and custom gauge bezels. When it's time to shift gears, a Hurst shifter is on hand. The Can Am Spyder rolls on its original finned aluminum wheels wrapped in Pro Trac Racing Profile tires.
Source: Mecum Auctions