The 1963 General Motors styling car, Shop Order 10323, is famously known as the Harley Earl Car. Harley J. Earl, General Motors' Vice President of Design, left an indelible mark on the automotive world during his tenure from 1928 to 1958. Over three decades, he became one of the most influential automotive stylists globally, credited with numerous innovations.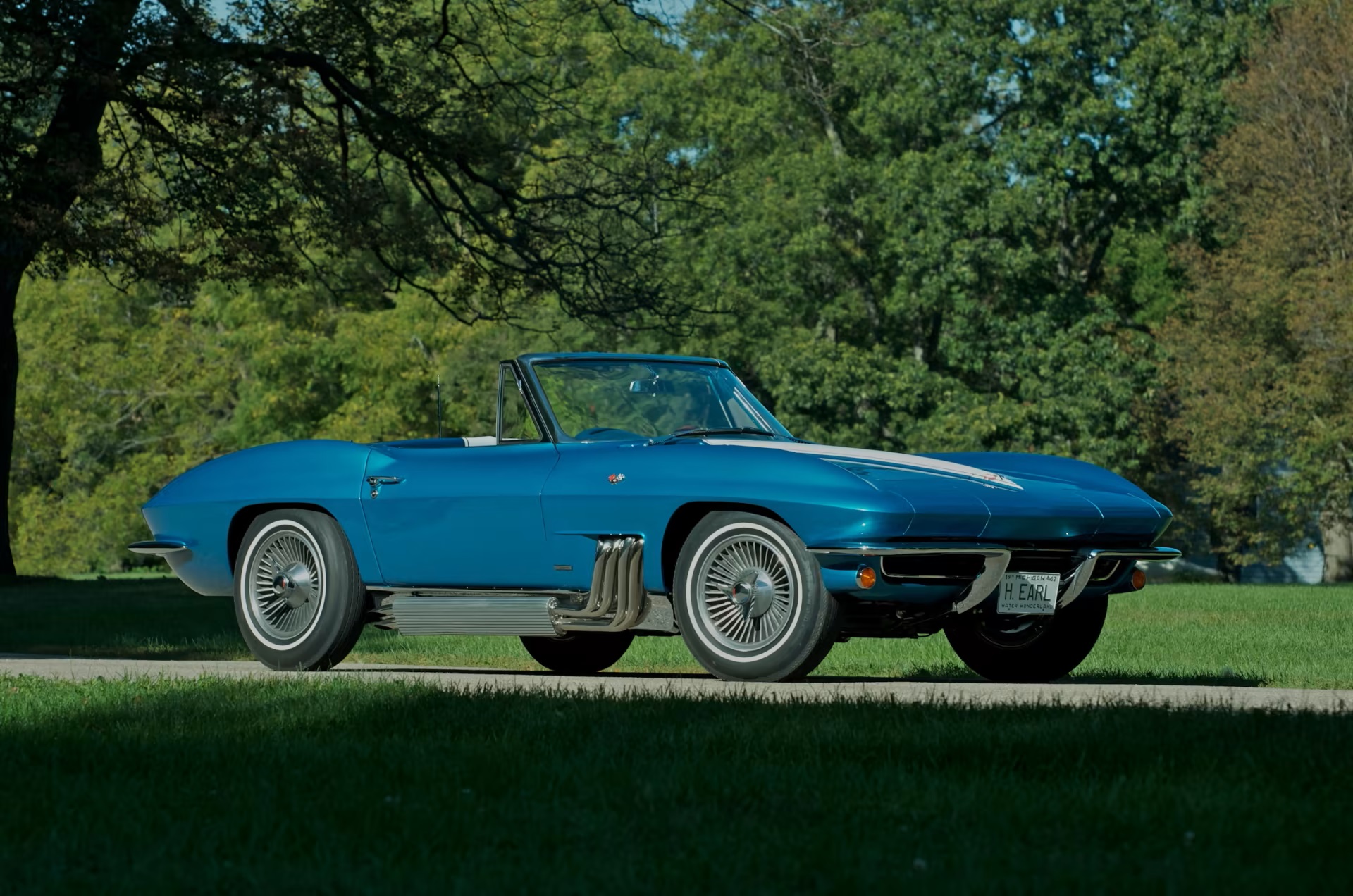 Earl's design legacy includes the 1927 LaSalle redesign, pioneering styling cars like the Buick Y-Job and LeSabre, groundbreaking Motorama dream cars, the iconic oversized fins of the 1950s, innovations like wrap-around windshields and pillarless hardtops, and the popularization of two-tone paint schemes.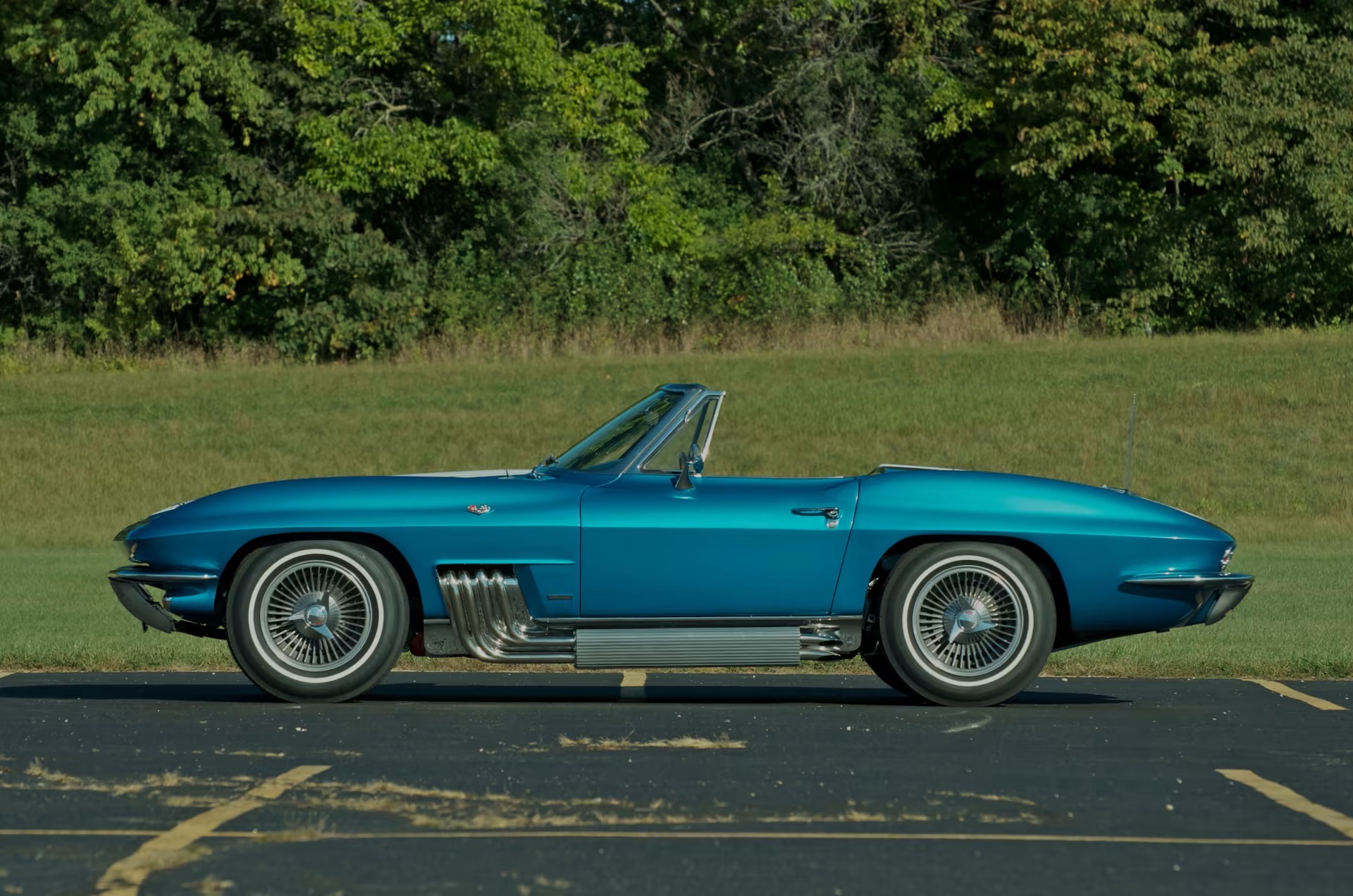 This exceptional car was gifted to Harley Earl by GM, delivered straight to his Palm Beach, Florida, residence. Earl not only used it as his personal vehicle for two years but also as the parade car at the 1965 Daytona 500 when he served as Grand Marshal. To this day, the trophy awarded to the Daytona 500 winner remains "The Harley J. Earl Trophy."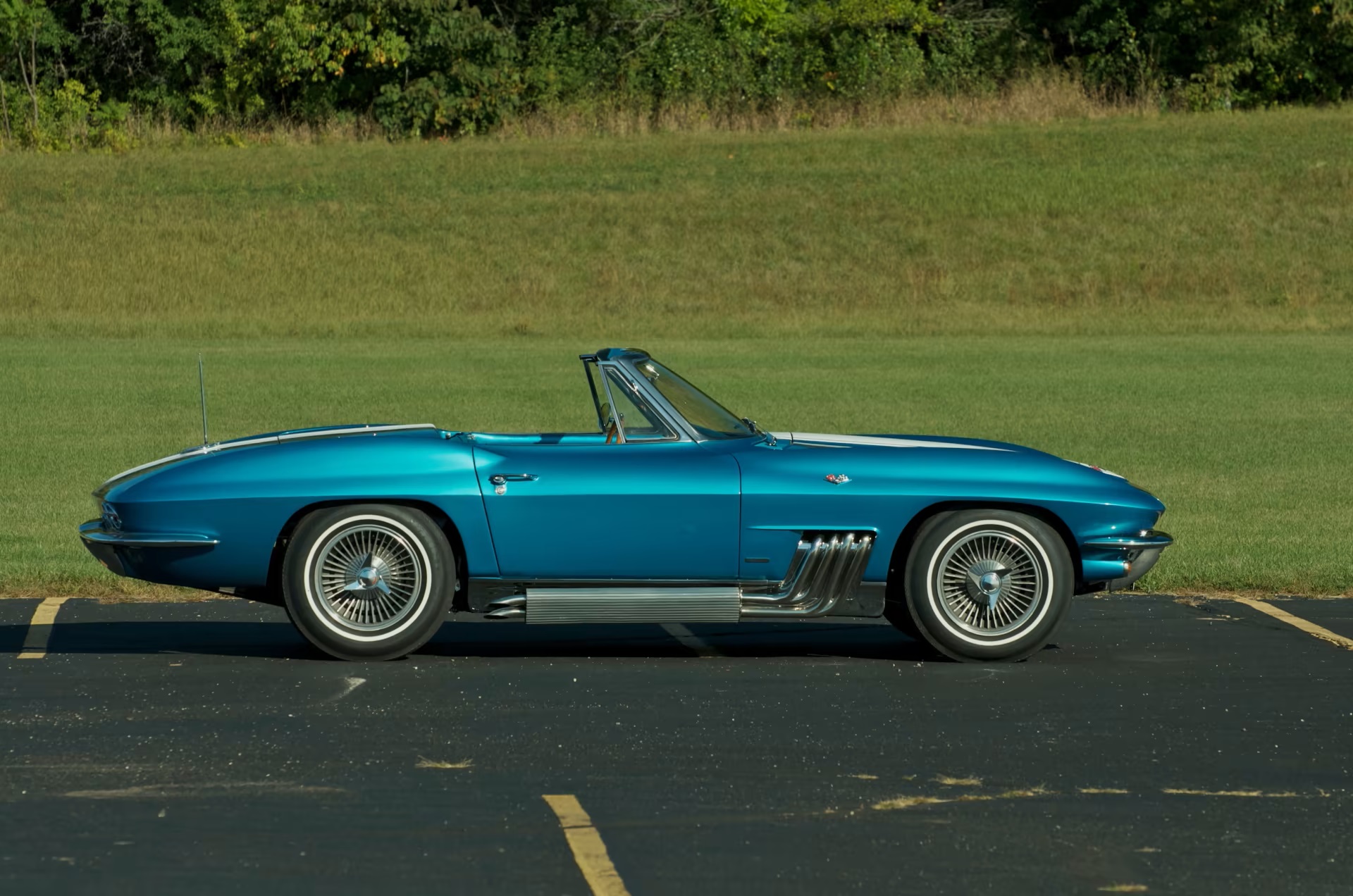 Although the car is designated as a 1963 model, it incorporates several 1965-vintage components and unique features never found on production Corvettes, including an unconventional side-exit exhaust behind the front wheel wells. The interior has been customized with instruments placed in the glovebox panel, metal footwell plates, custom leather seats, and door panels. The exhaust necessitated the relocation of the battery behind the passenger seat. Intricate cast brass emblems and console trim adorn the vehicle. It's equipped with factory air conditioning and a four-speed manual transmission. Despite its 1963 model designation, it features 1965 parts such as chrome trim, exterior emblems, interior control knobs, and four-wheel disc brakes, as well as the hood. This unique styling car is the original Corvette Sting Ray presented to the legendary Harley J. Earl, making it a one-of-a-kind factory special.
Source: Mecum Auctions