This 1958 Chevrolet Corvette was transformed into a custom touring machine by the folks at Street Performance Co. of Mena, Arkansas, who are well-respected experts in the field of customs, rodding, Resto-Modding, and powertrain building.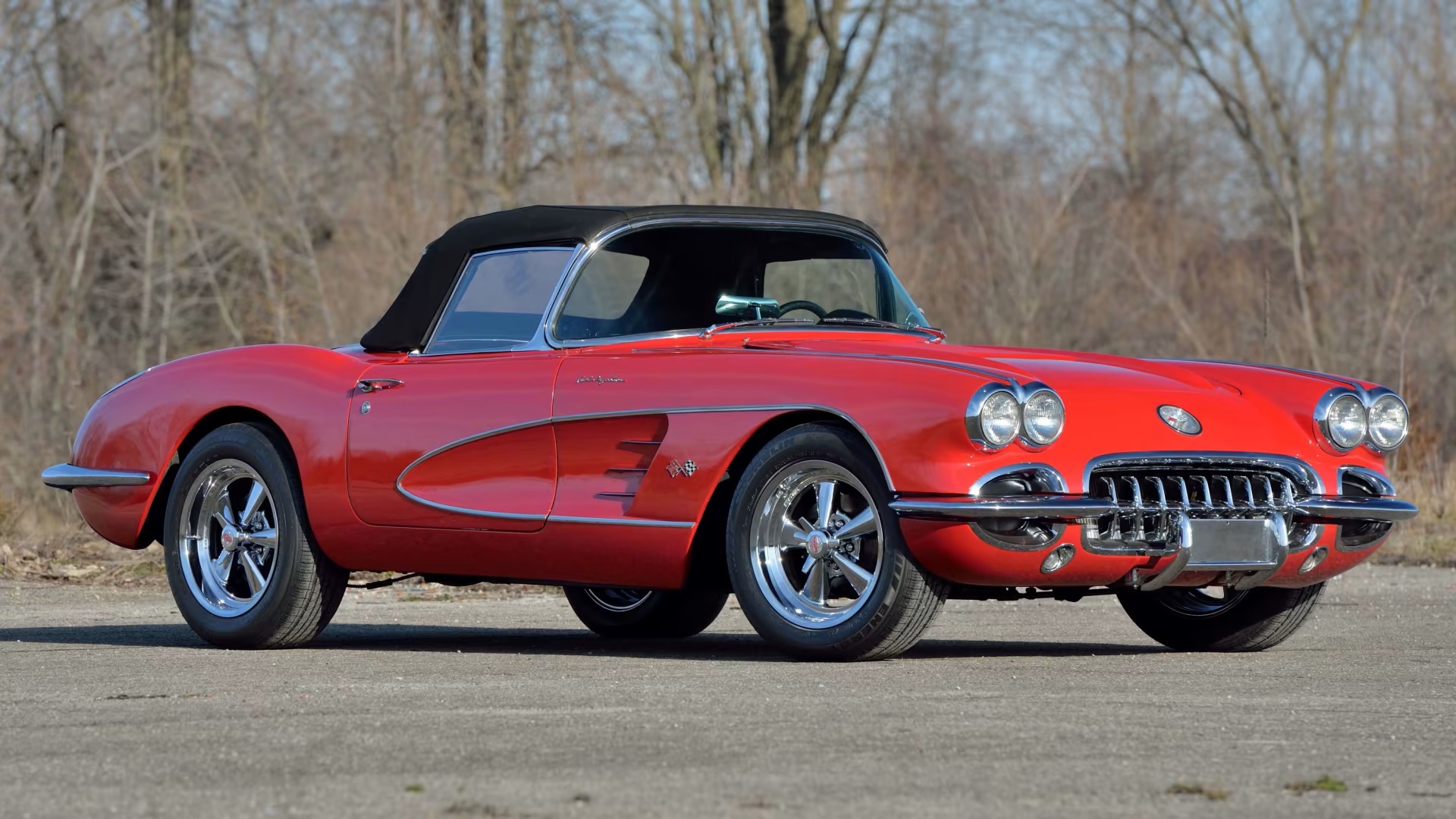 To ensure quality, the project began with the acquisition of a straight original body and a solid frame, two essential components for this type of high-quality build. The selected powerplant was the fuel-injected LT4 V-8 engine, which was exclusively offered as a Corvette option in 1996. A variant of the second-generation LT1, which was introduced in 1992, the LT4 incorporated various enhancements that boosted power from the LT1's 300 HP to 330 HP.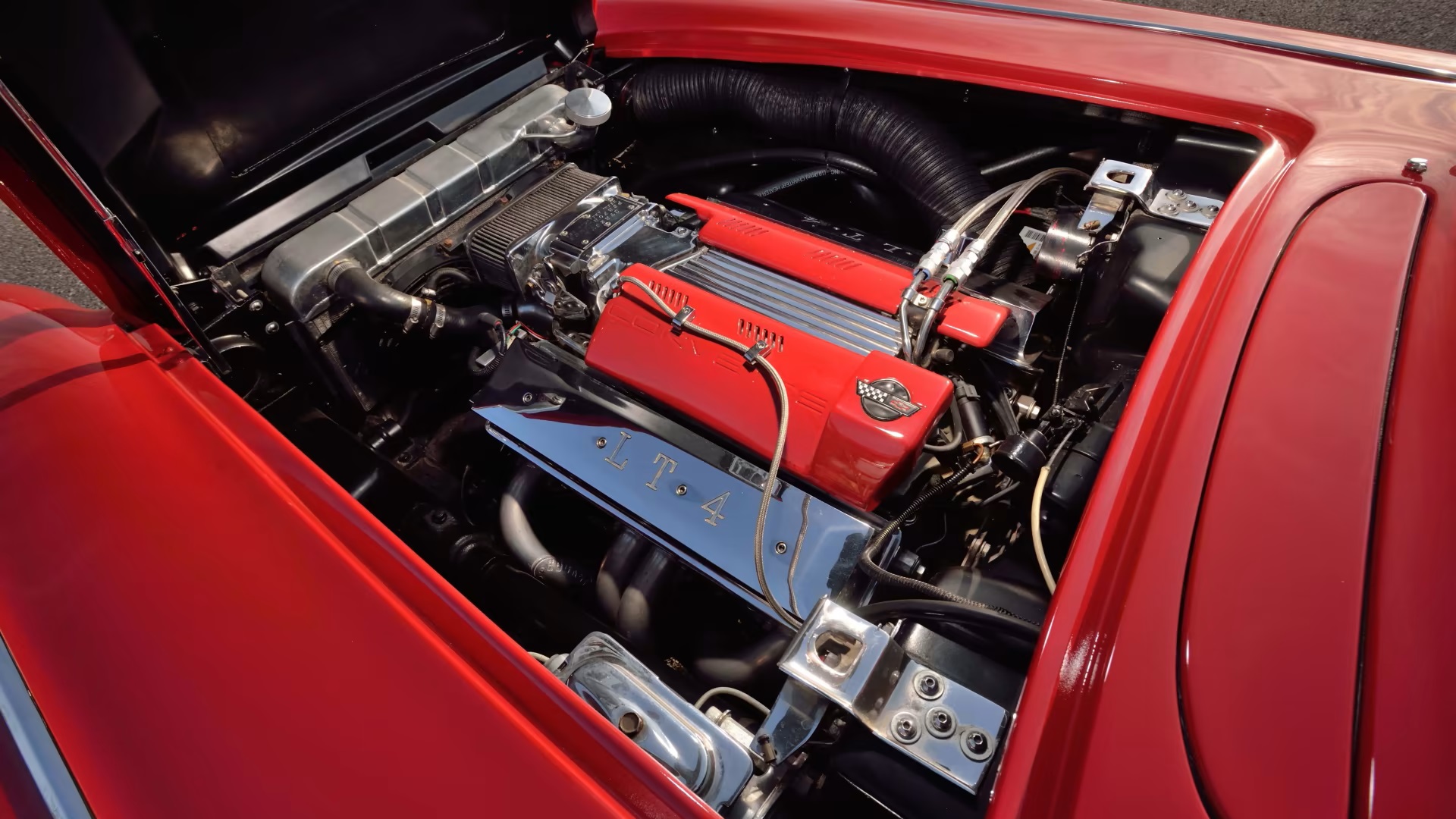 The LT4 is coupled with a 4-speed manual transmission in this setup. The brake system was also upgraded with front discs and a dual circuit master cylinder, and the factory rolling stock was swapped out for Michelin radial tires on polished 17-inch Cragar billet aluminum SS wheels.
Source: Mecum Auctions