Available for auction on Bring A Trailer is a 1958 Chevrolet Corvette Convertible with an exciting history. This particular car made waves in 1958 as it stole the show at Joie Chitwood's renowned traveling Thrill Show, captivating audiences in various venues nationwide.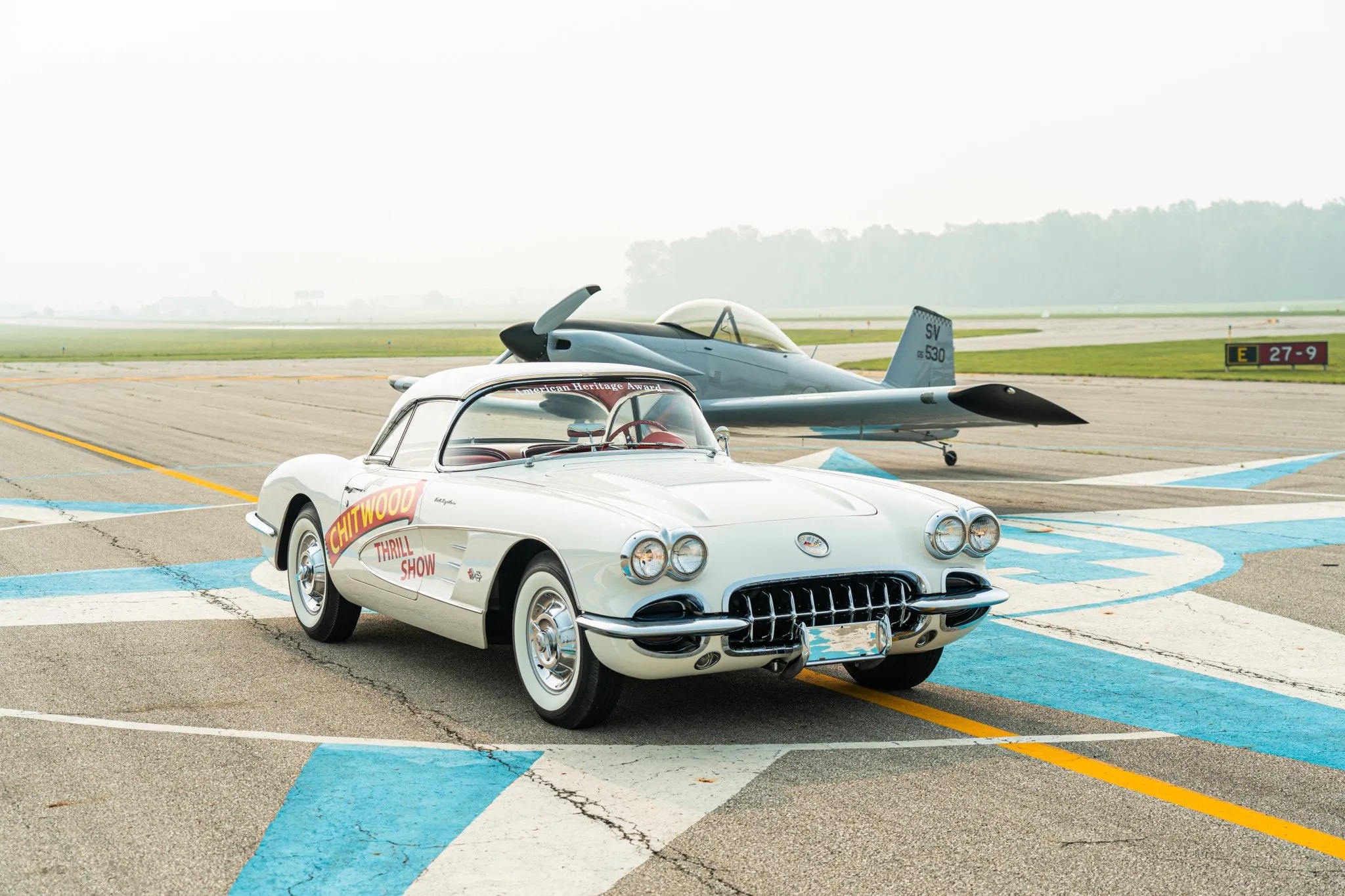 Born as George Rice Chitwood in 1912, Joie embarked on his illustrious career in 1934 at a dirt track in Winfield, Kansas. Over the years, he climbed the ranks, excelling in sprint cars and securing victories in the 1939 and 1940 AAA East Coast Sprint Car Championship.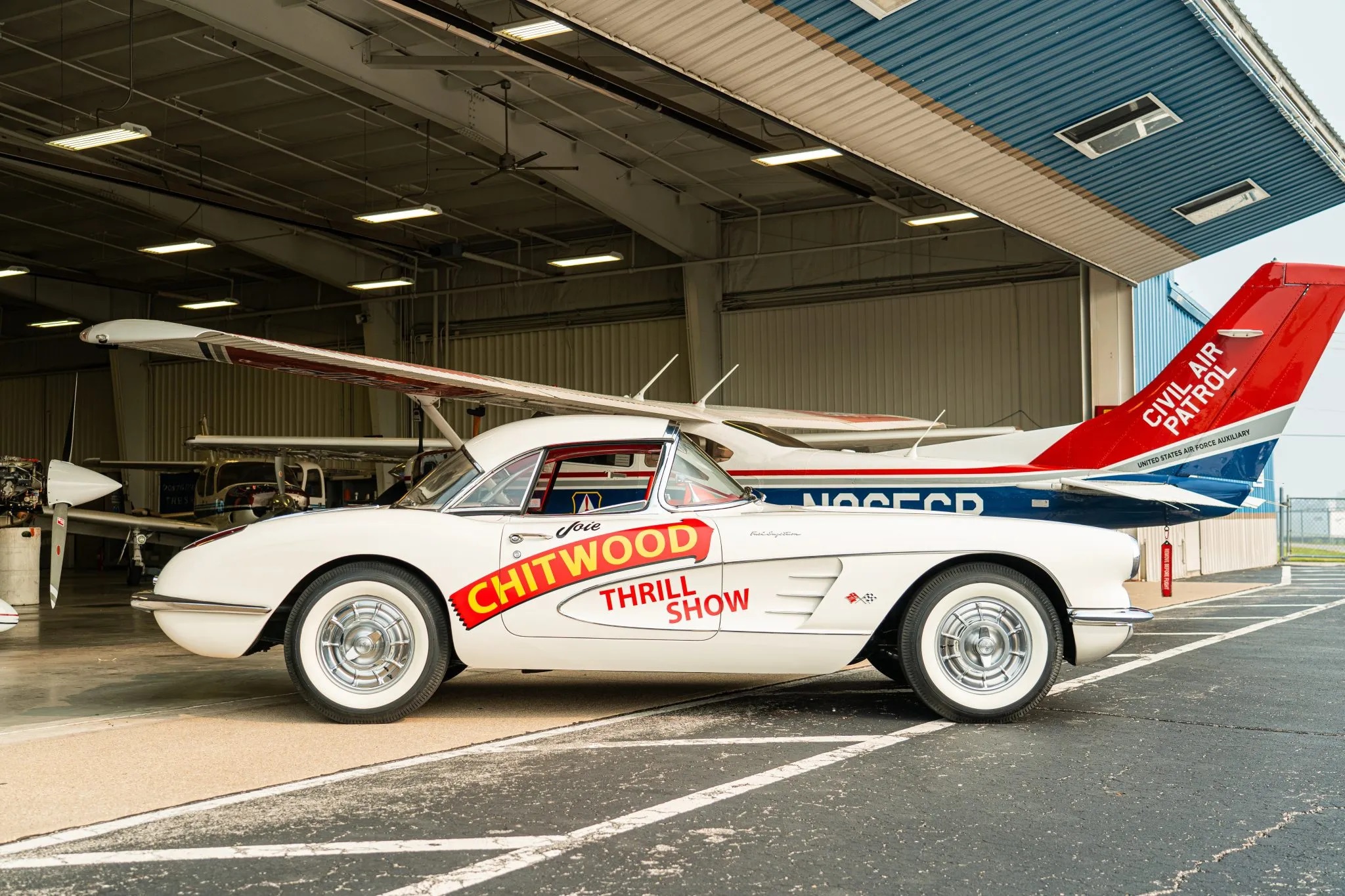 His talents even led him to compete in the prestigious Indianapolis 500 on seven occasions, earning an impressive fifth-place finish three times. Joie Chitwood made history as the first driver to utilize a safety belt at Indianapolis, and he was instrumental in elevating the automotive thrill show to headline status at fairs across the nation.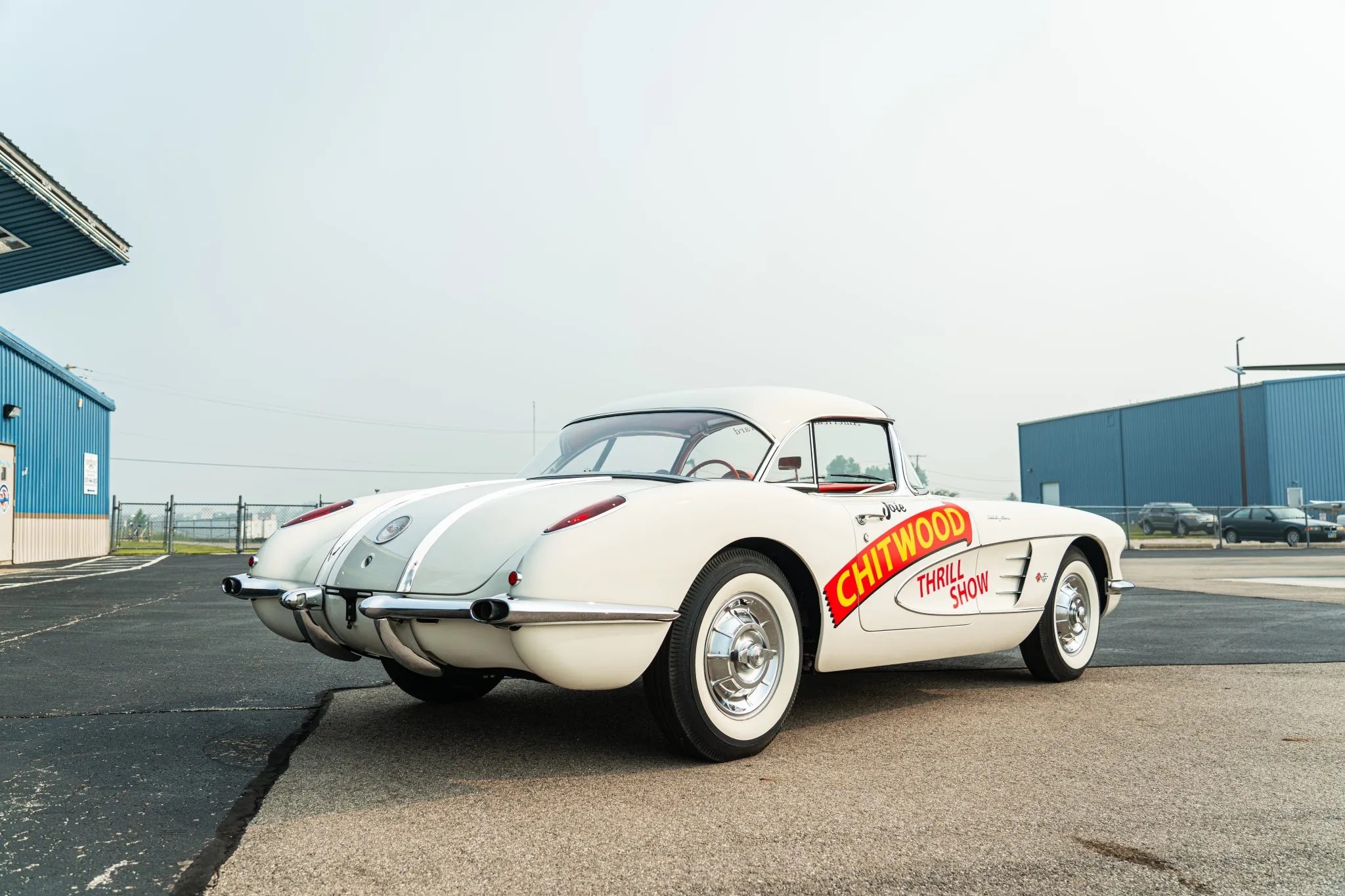 The very Corvette up for grabs was initially purchased by Joie Chitwood directly from the Hoover Motor Company of Wernersville, Pennsylvania. While he only used this magnificent vehicle in his Thrill Show for a single year, the daring stunts he executed behind the wheel transformed it into the highlight of his performances. Following its stint on the circuit, the car underwent an extensive two-year refurbishment, reaching completion in 1998. Its remarkable restoration efforts were recognized with the prestigious NCRS American Heritage Award in 2015.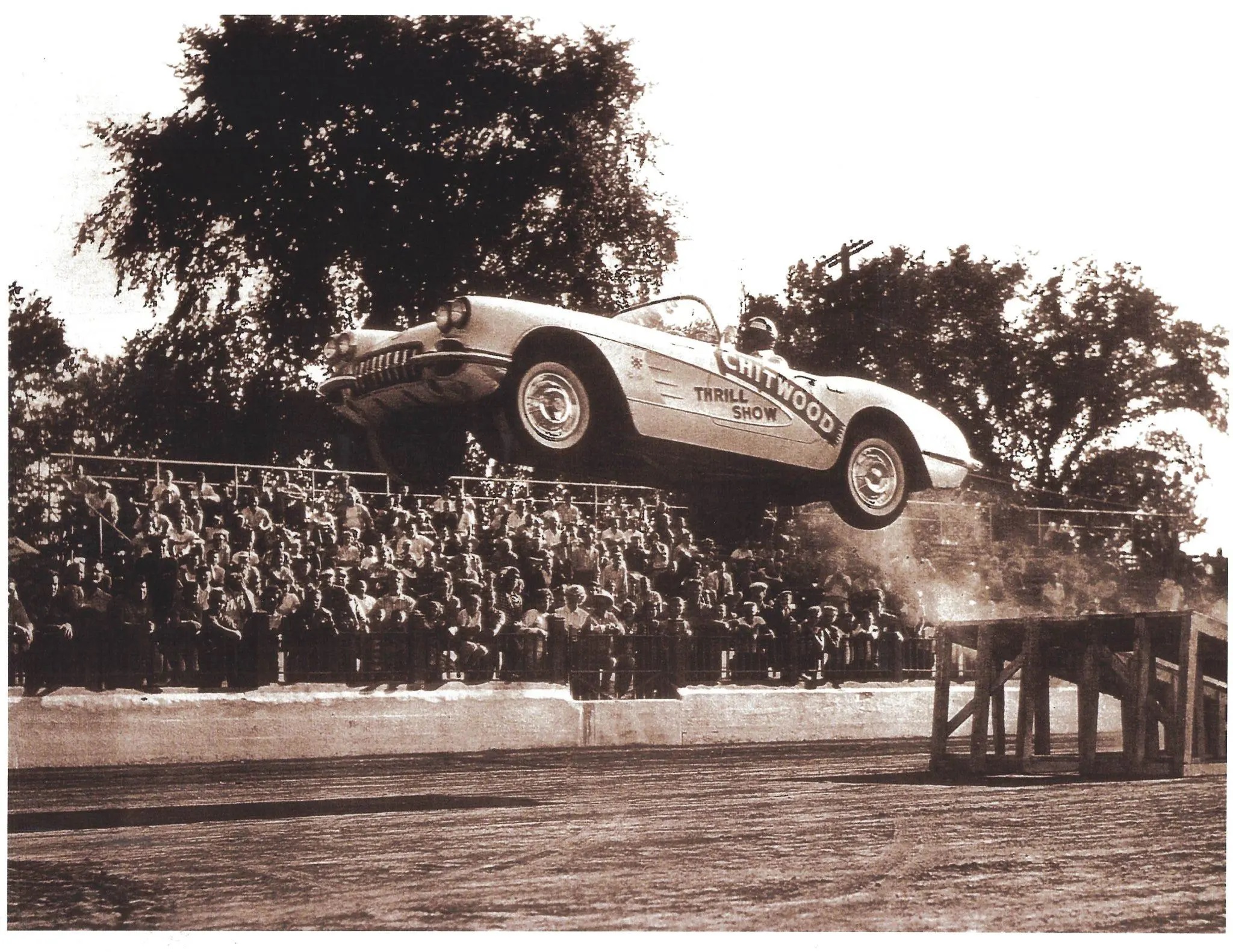 The car's striking appearance is enhanced by its white finish adorned with eye-catching Joie Chitwood Thrill Show graphics over red vinyl. Under the hood lies a powerful fuel-injected 283ci V8 engine, paired to a four-speed manual transmission. Among its notable features are a Positraction limited-slip differential, a removable body-color hardtop, 15″ steel wheels, and a convenient dash-mounted rearview mirror.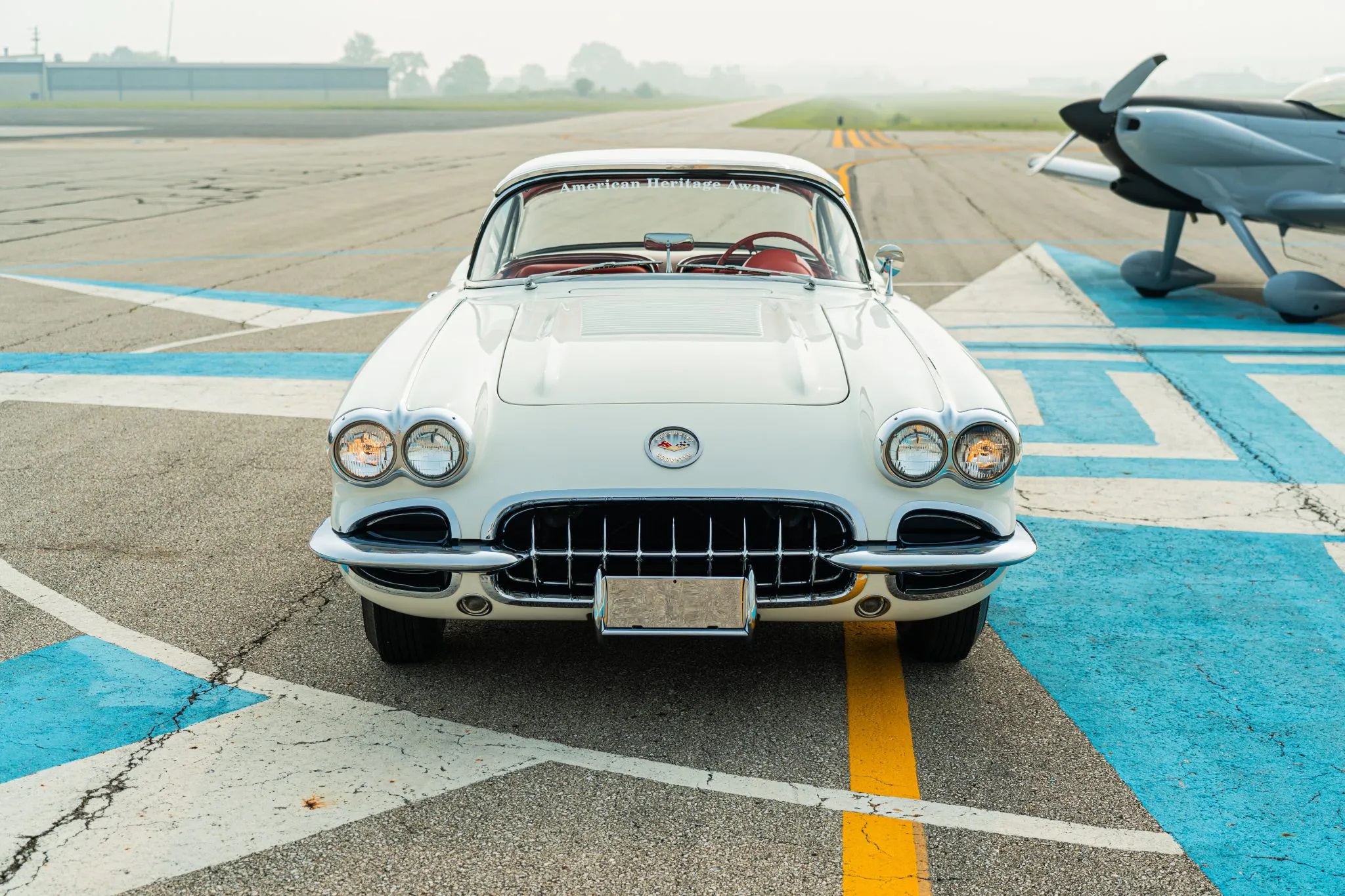 This 1958 Chevrolet Corvette Convertible stands as a testament to Joie Chitwood's legacy, capturing the thrill and excitement of his performances while showcasing the undeniable allure of the classic Corvette.
Source: Bring A Trailer