Rumors regarding the Corvette E-Ray has been around for a very long time. As early as 2015, it has been reported that GM trademarked the name "E-Ray". Since then, there have been a lot of speculations about the car, especially since the automaker has been trying to keep all the details about it under wraps.
Recently, however, it seems like the first glimpse of the Corvette E-Ray – without the heavy vinyl camouflage – has been seen on German roads around the Nurburgring racetrack. In an almost 5-minute video from CarSpyMedia, it showed both the Z06 and what is believed to be the E-Ray going around the roads together.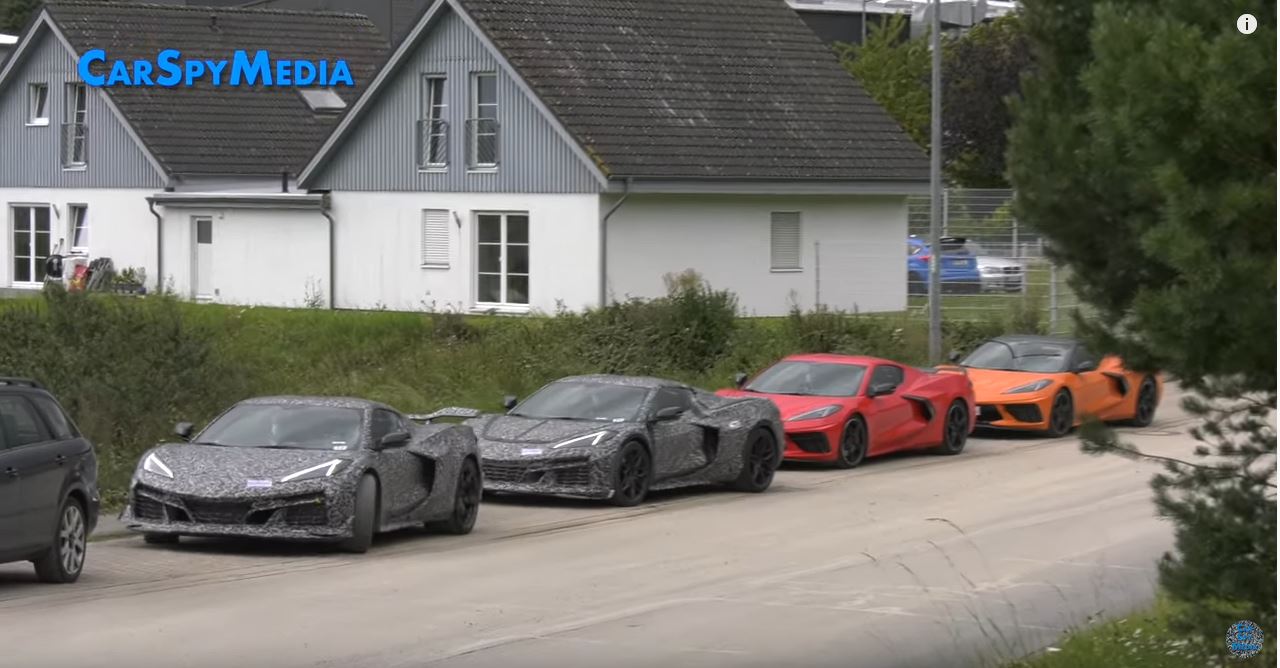 For the longest time, the E-Ray has been highly debated if it actually exists, and although Chevy Corvette has still to announce a release date, with it seen with the Z06 on the road, it just might be possible that it will be announced soon as the Z06 is scheduled to be revealed on the 26th.
With the vinyl coverings removed, a few more details about the rumored E-Ray have been revealed. It seems like both front and rear fenders got the widebody treatment. The front is very similar to the Z06, but there are still some distinct differences. Both have a large center intake between a set of ducts, and even larger intakes can also be seen just below the headlights. The E-Ray seems to be sporting standard Michelin tires though it looks to have smaller brakes.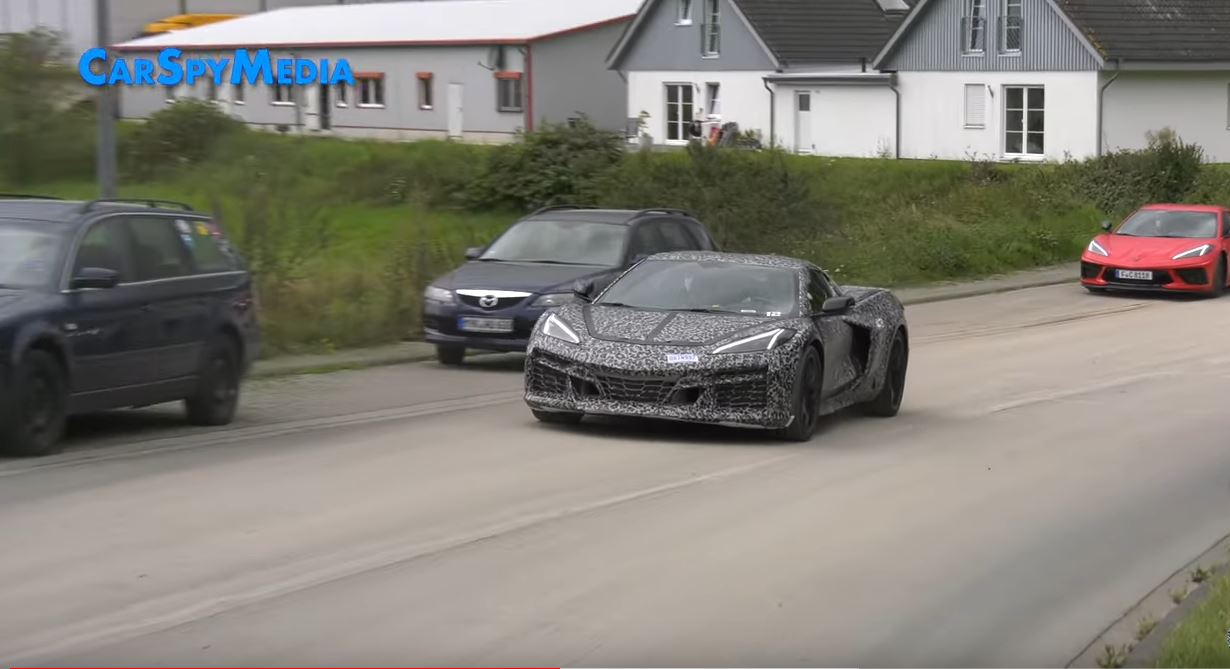 The E-Ray is rumored to be C8 Corvette's hybrid version. It is said that it will have the same 6.2L V8 LT2 gas engine with an electrified powertrain with the introduction of the new hybrid system. The new system is said to put two electric motors on the front axle with the gasoline engine powering the rear so the new Corvette E-Ray will become an all-wheel drive.
Speculations on the engine's power has been varied with more conservative ones claiming around 500hp with others speculating that it could have around 600 up to even 800hp, but it seems the 800hp is really stretching it.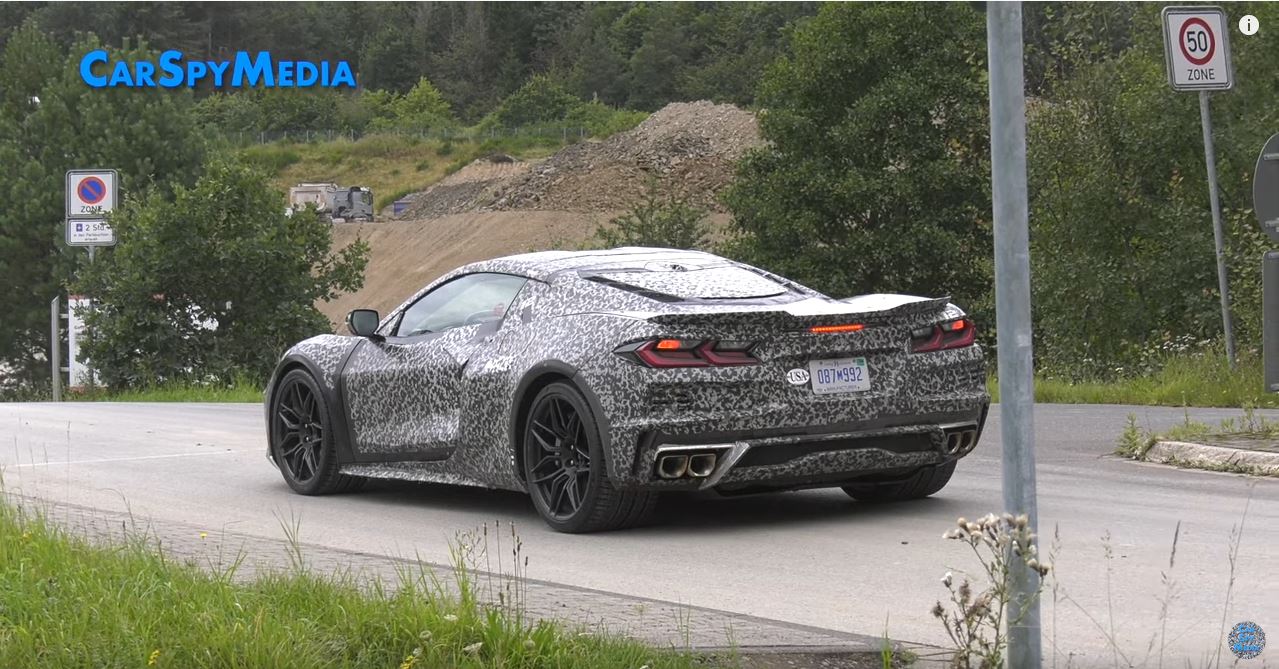 It is said that the C8 E-Ray will be offered in Coupe or Convertible body styles, and it will indirectly replace the Corvette Grand Sport as it is not available for the Corvette C8.
The Z06 is scheduled to be released in two weeks and there have been some speculations that the company just may announce the E-Ray at this event. Until then, all we can do is speculate and wait for the next sighting of the much-awaited Corvette.