CorvetteBlogger posted up a great video of multiple Corvette C8's, including Z51 versions, using launch control at Spring Mountain during the Chevrolet Ride and Drive event this week.
Launch control isn't new to the Corvette, or even to Chevrolet cars in general, however the C8 uses the technology and ability of multiple systems in the C8 to obtain the perfect launch for the dual clutch and engine without doing damage to either.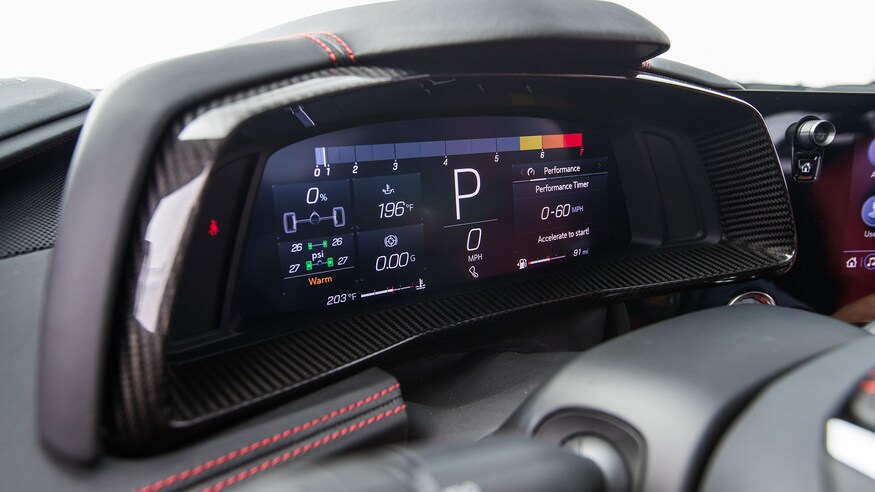 To activate launch control, the car first of all needs to be in drive and in "Track" on the driving mode selector. Stability control then needs to be deactivated with a double press of the "ESC Off" button beside the driving mode selector. This brings up the PTM menu, and will let you select from a variety of Programmed Traction Management programs: Wet, Dry, Sport 1, Sport 2, and Race.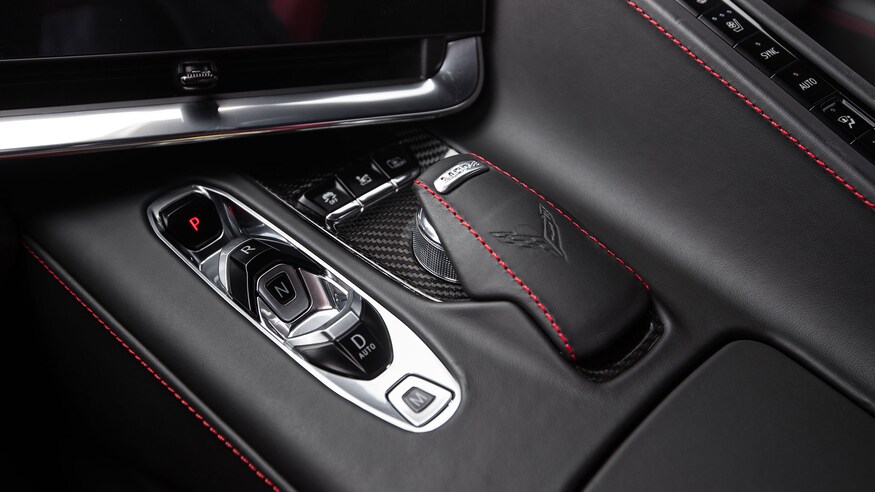 The PTM menu reduces computer assistance with driving as the modes to up. Wet is full assistance, Race will only kick in assistance if the computer detects you are about to enter into an unrecoverable slide.
It also does not matter which program you select, as launch control will work with all of them.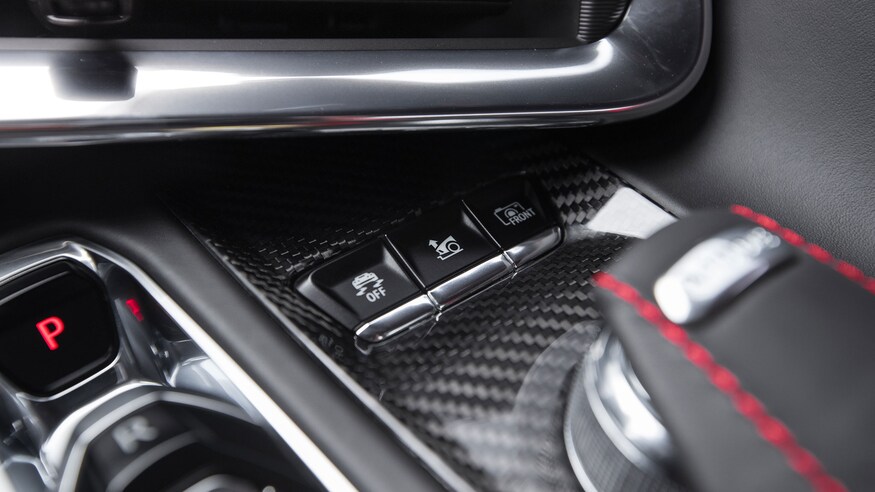 After than, push hard on the brake with the left foot, floor the accelerator with the right foot, and the computer will settle the engine at 3,500 RPM. Get off the brake and the car will slingshot you forwards with a decent amount of wheel scrabbling from the rear, as some slip is allowed to prevent the engine from bogging down and the clutch from slipping.
After that, hold on to your hats and pretty soon you'll be pulling through the gears at great speed.
And as anyone that's done a track day knows, you need to have warmed up tires to get the best launch. Chevrolet has a semi-secret mode for that called Burnout Mode.
Easier to activate than the launch control, in any driving selection, be in drive, stamp the brake, pull both gear selectors in and hold them, floor the throttle and release both gear levers. The dual clutch will do a controlled clutch dump that doesn't harm it and will release the brake on the rear wheels at the same time, letting you remove a few thousand miles from your tire's life without worry!