Chevrolet LT5 Engine Ultimate Guide
Over the last several decades, the Corvette has served as a haven for all with a special affinity for speed. Few can even begin to question the iconic American sports car's performance merit, as each successive generation of production brings with it an ever-increasing level of output. It is evident to most, that GM's engineering staff lives and dies by an "if some is good, more is better", style of ideology, as it pertains to further development of Corvette bound powerplants.
There are perhaps few better examples to illustrate this unrelenting drive toward performance dominance than the LT5 equipped C7 ZR1 Corvette. Upon its release, the ZR1 became instantly revered as one of the most remarkable performance cars to have ever been placed into production. At the heart of the ZR1, resided the supercharged 6.2L LT5, small-block V8, an engine like nothing to have ever found its way into the Corvette's engine bay, up until that point.
LT5 History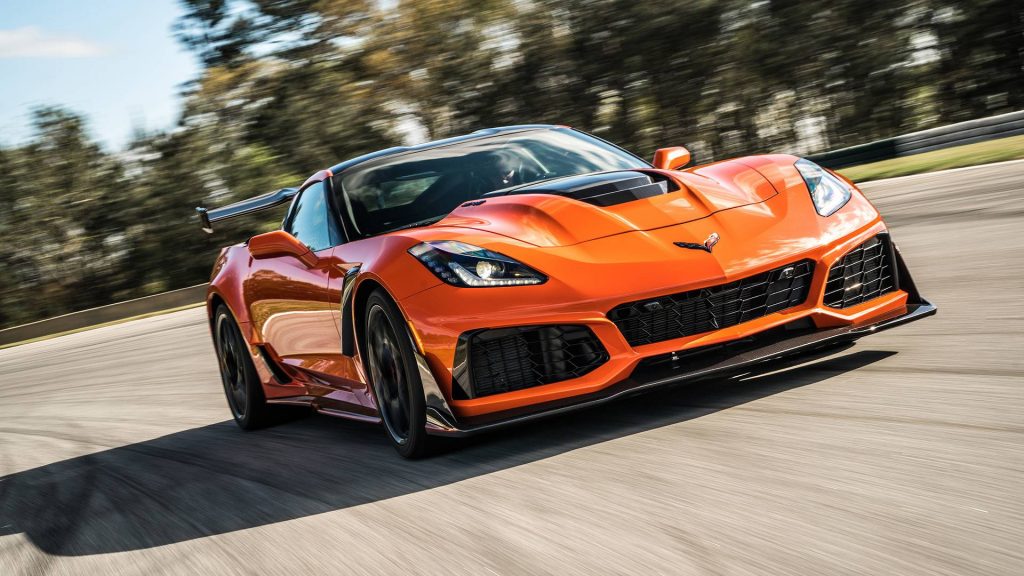 The Corvette's seventh-generation had much to offer for the unabashed performance junkie at heart. The C7, in its base form, featured the LT1 small-block, which produced 455 HP. The Z06 C7 Corvette, first offered in 2015, churned out a mind-numbing 650 HP, on behalf of a supercharged LT4 power plant. While GM's engineering team could have stopped there, without so much as the first complaint being uttered, good enough was simply not worth settling for.
The decision was made to revive the legendary ZR1 moniker, from past generations of Corvette production. This designation had been used in the past to denote several of the most functionally robust Corvettes to have ever been produced, including the infamous "King of the Hill" C4.
GM's engineering department was also tasked with producing the ZR1's engine, which would have to perform at a higher level than that of the Z06's supercharged LT4 small-block. Their answer came in the form of the 755 HP supercharged LT5. This fearsome small-block would elevate the Corvette's performance to a level never before achieved, and satisfy the desires of consumers who longed for a Corvette that could match wits with any of the world's most formidable supercars.
LT5 Technical Specs and Configurations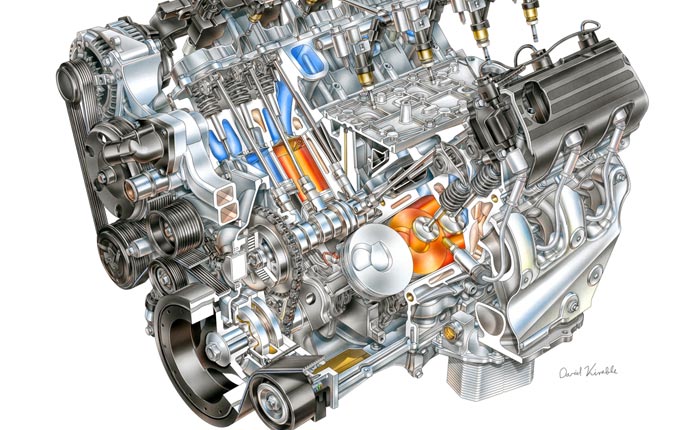 The LT5's design was highly influenced by that of the LT4 before it, which served as the production powerplant for all C7 Z06 Corvettes. Furthermore, the LT5's supercharged heritage can be traced back as far as the Corvette's sixth generation, when such technology was first employed in the production of the LS9 small-block, which was placed into the ZR1's prior iteration.
Structurally, the LT5 is quite similar in design to that of the Z06's LT4. The LT5 utilizes the same all-aluminum block, fitted with 4.065" diameter cast-iron cylinder liners, which feature GM's standard small-block center bore cylinder distance of 4.400".
The engine's main caps are composed of nodular iron, with application-specific H14 lead-based main bearings, which are intended to withstand the intense pressures and operational loads associated with forced-induction. Additionally, the LT5 uses specialty jet-spray oil squirters to provide continuous lubrication to the underside of each piston, thereby dissipating operational heat in the process.
Within the LT5's aluminum block, resides a steel-forged crankshaft, which features a 3.622" stroke. This crankshaft is specific to the LT5 and features a new keyway along its shaft to dampener interface, which is meant to handle the transfer of higher loads from the engine's supercharger.
Like the LT4 before it, the ZR1's LT5 utilizes a set of forged aluminum pistons with floating wrist pins. These pistons deliver a 10:1 compression ratio and feature a specialized polymer coating on their skirts, which significantly reduces friction. The LT5's connecting rods are also identical to those found in the LT4, but utilize newly designed bearings with a high-heat, high wear G488 coating.
The camshaft used within the LT5 is purpose-built to support high-RPM operation, while also providing superior driveability under low-load. This camshaft supplies lift values of 0.551" (intake) and 0.524" (exhaust), with a load separation angle of 116.5 degrees.
The LT5's block is fitted with A356 T6 aluminum heads, which are free of porosity, due to their rotocast construction. During their production, rotocast heads are rotated, as the molten aluminum within the cast of each head cools, thereby eliminating any underlying pockets of air.
In order to provide the immense power which would be required to best the LS4's already respectable output, GM's engineering department fitted the LT5 with a larger, more robust supercharger. This supercharger is of the same four-lobe design as that used in conjunction with the LT4, yet is 56-percent larger in displacement, with a total value of 2.65 liters. This incoming air is cooled through the use of 30-percent larger intercooler bricks, than those used on the LT4.

To provide even greater operational efficiency, the LT5 features not one, but two complete sets of fuel injectors. This engine utilizes conventional port-injection, as well as direct-injection to varying capacities, which is dependent upon engine load.
At low RPM operation, the LT5 relies upon its standard direct-injection capabilities. Under periods of high-load, engine management software brings the LT5's secondary port-injectors online, providing an authoritative punch of power. This served as GM's first use of a dual-stage fuel system in any production automotive engine.
All things considered, the LT5's performance attributes are nothing short of staggering. This revolutionary supercharged small-block is capable of producing 755 HP at 6,300 RPM, and 715 lb.-ft. of torque at 4,400 RPM. The LT5 pushes the ZR1 to top speeds of 212 MPH and produces sub-3 second 0-60 MPH times.
LT5 Specs Index
Horsepower: 755 @ 6,300 RPM
Torque: 715 @ 4,400 RPM
Compression Ratio: 10:1
Displacement: 375.4 cubic-inches (6.2L)
Cylinder Bore: 4.06" (103.25mm)
Stroke: 3.62" (92mm)
Unrelenting Performance
Today, the LT5 carries an iconic status, having served as the highest output engine to have ever made its way into the Corvette's engine bay. Though short-lived in this role, the LT5 is now offered by GM as a crate engine, for implementation as consumers see fit. However, for many, the LT5 will forever be remembered for its role as the driving force behind the most fearsome Corvette to ever be produced.