What Will Your Corvette Stingray Convertible Look Like?
Chevrolet wants to make your Thanksgiving week extra special, so it has put up the build and price configurator for the Corvette Stingray Convertible. As you can imagine, we spent quite a lot of time playing around with different equipment and trim levels, and we bet you will do the same.
The build and price configurator lets you select the trim level (1LT, 2LT, or 3LT), the colors, packages, exterior changes and features, interior changes and features, any accessories, and then see a summary of your build with the prices. The base 1LT version of the Corvette Convertible starts at $67,495. While it's a heck of a bargain, we imagine you'll want to add at least a couple of options or accessories to the car.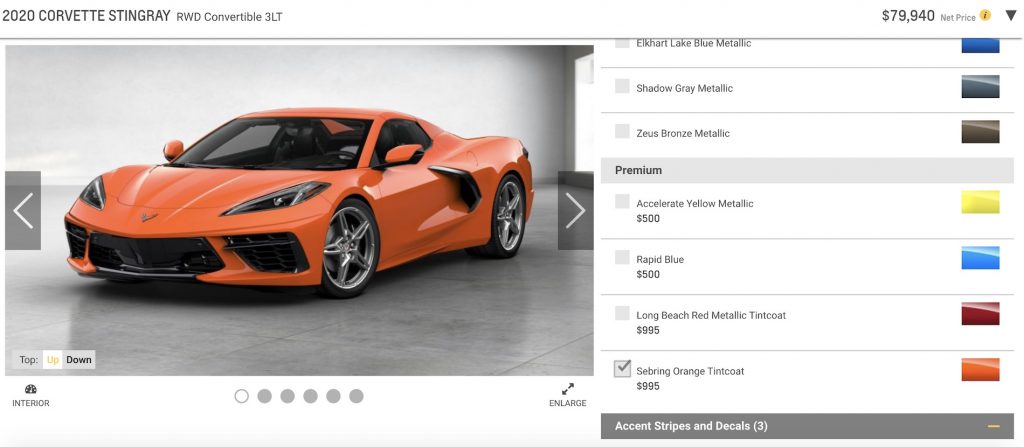 With the build and price configurator, you can see exactly what your dream Corvette Stingray Convertible would cost and then adjust it as necessary to make it the price that you know if a little more in your budget. At least that's what we had to do. Still, we may just spring for the 3LT in the Seabring Orange Tintcoat. What's your dream Corvette Stingray Convertible? Leave a comment!