One of the most popular topics I encounter while living my day on multiple social media Corvette pages is enthusiasts searching for MORE power! Over the year I've seen a lot of social media chatter with BoostDistrict, out of Dallas, Texas, and have been waiting for the right time to introduce them to you, our faithful CorvSport readers. BoostDistrict has partnered with Lingenfelter and Magnuson to produce an eye-popping supercharged masterpiece.
First, your C8 is carefully shipped to their facility with one of their transportation partners. Here is the lucky customer's 70th Anniversary Coupe, owned by Bud Blattner from Arizona. Bud is prepared and eager to wake up his completely stock LT2!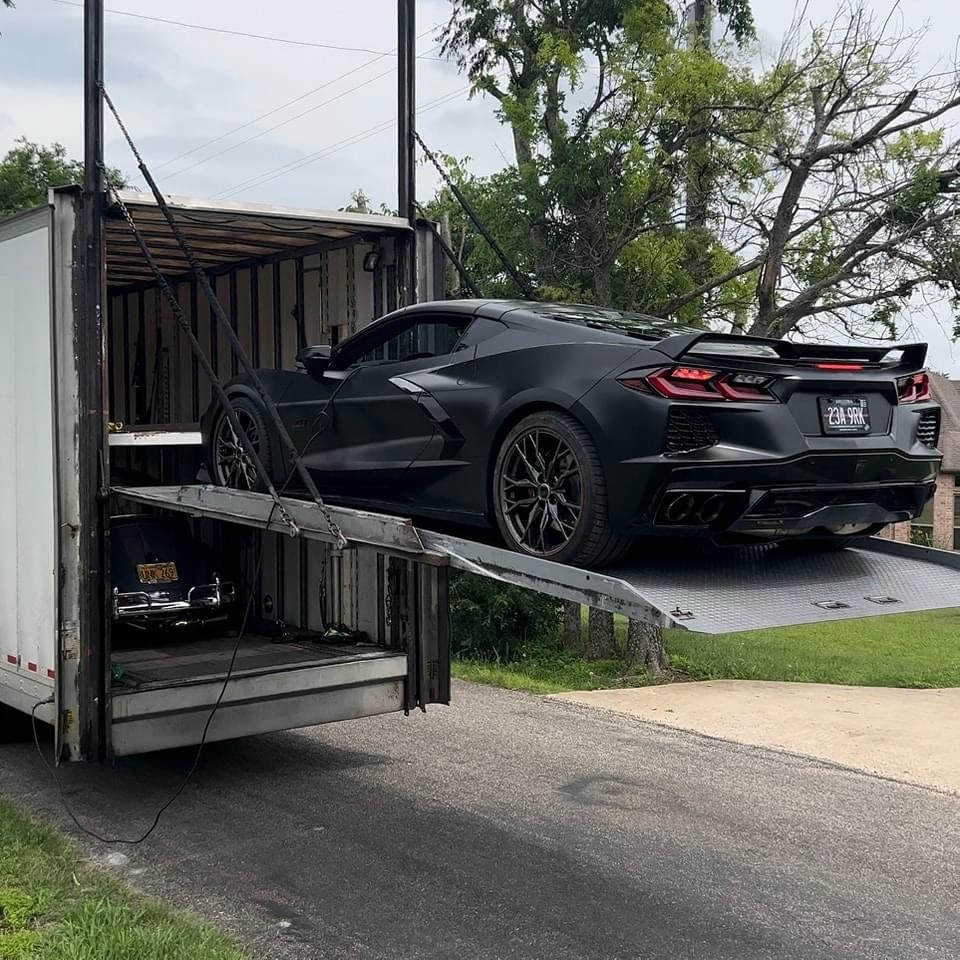 A Work of Art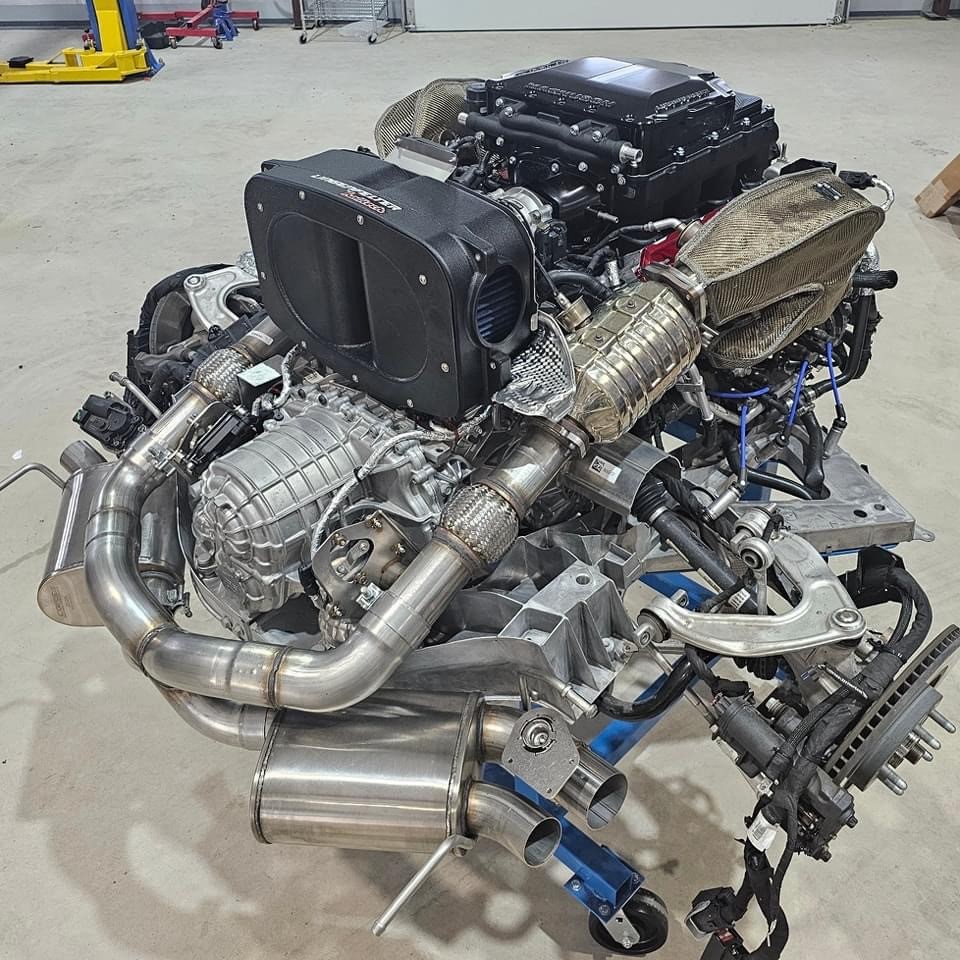 Cliff Notes
♦ $24,950 for parts, installation, and tuning
♦ OEM ECU tuning (not a piggy back)
♦ OEM Reliability
♦ 3 yr/36k Warranty
♦ Fits both Coupe and HTC
♦ Usual Turnaround: 2 weeks
The Result
720 hp at the crank for Mr. Blattner's 70th
A 225 hp gain!
In-Depth Details
"Known for its Winning Performance Through Innovative Engineering and industry-leading OEM style integration, performance, and durability, Lingenfelter is excited to introduce the new Lingenfelter Exclusive MAGNUSON TVS2650 Chevrolet C8 Corvette DI 700 Horsepower Supercharger Package.
BoostDistrict is an authorized install facility for Lingenfelter and Magnuson products- trained to complete installations to specifications using only Lingenfelter-approved tools, components, and processes.
Together with our partners at Magnuson Superchargers, we have invested two years of development, thousands of road validation miles, and track testing to produce an OEM quality, fully integrated supercharger program for the C8 Corvette.
The new system was designed to work on C8 coupe and HTC Z51 models and features tuning using our "C-CAL" process to directly calibrate the factory ECM and does not require any supplemental piggyback devices. This creates a seamless integration and excellent performance.
This new system was developed for the serious enthusiast and features our proprietary ECT (Extreme Cooling Technology) heat exchanger system to maximize cooling of the supercharger charge-air intercooler to control and lower intake air temperatures and prevent heat-soak."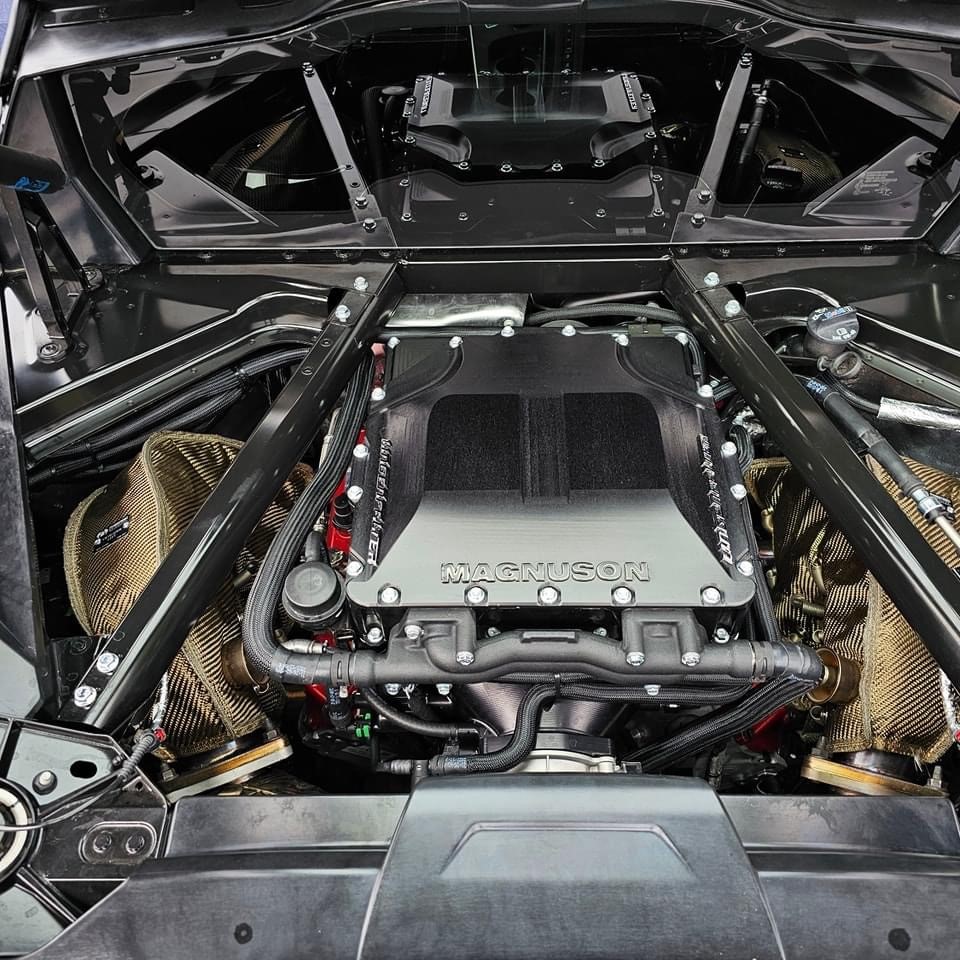 ---
It's worth noting that CorvSport and I have no affiliation with BoostDistrict, nor were we compensated for this feature. Naturally, there are scores of Corvette tuners and builders around the country to choose from, so click here for a Top Ten feature I did. We have the fastest-growing Corvette community on our Facebook page, with over 161,000 followers (42,000 since January!). Come join other hardcore enthusiasts and say hello, Douglas B.
Click here to reach their website
Meet BoostDistrict