There's no doubt that the future of the automotive industry lies in electrification. All the big automakers agree on this, and therefore, their medium- and long-term strategies involve making their lineups fully electric.
However, the infrastructure and prices are not quite there yet for the industry to switch to a fully electric vehicle market altogether. In the case of GM, most of its current models, which still rely on internal combustion, are paying for the development of e-mobility technology and infrastructure.
This is one of the reasons the 2024 Chevrolet Corvette E-Ray is the iconic sports car's first "electrified" version and first with all-wheel drive, but it's not fully electric. Instead, Chevy decided to go hybrid.
And since GM stopped producing hybrid models, including plug-in hybrids, in favor of developing fully electric vehicles, the arrival of the Corvette E-Ray caught the industry by surprise because it's an anomaly in GM's lineup but one that makes sense. And in this article, we'll explain why.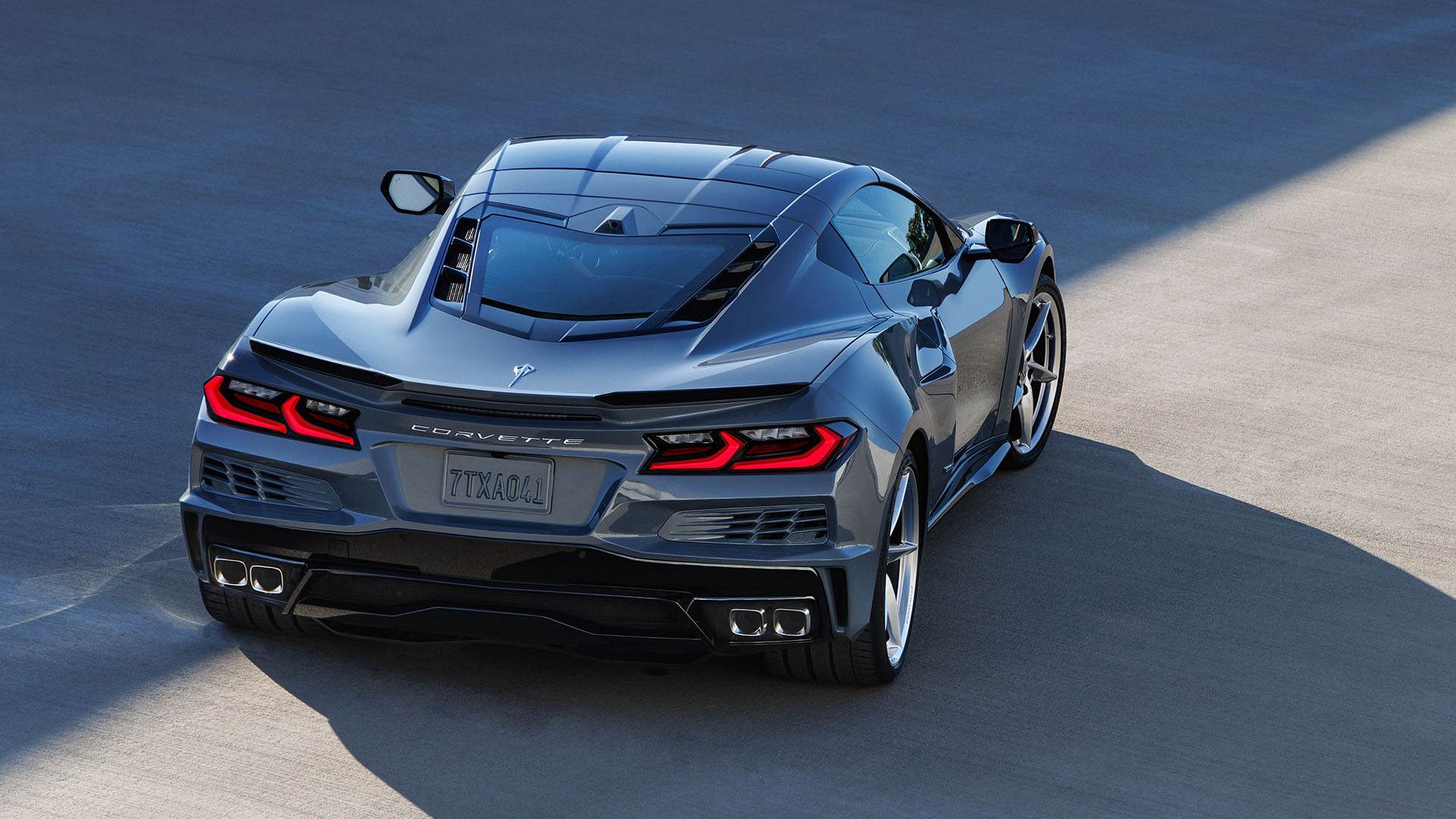 Via Supercars.net
Going Hybrid With The C8 Corvette Was The Best Choice For GM
While many of the latest supercars and hypercars are fully electric, General Motors wasn't ready to take that step with the 'Vette. There are several reasons why they decided to make a hybrid variant instead.
Performance
The new eAWD Corvette E-Ray can offer the best of both worlds by opting for a hybrid architecture. For instance, it combines the high revs and engine sound characteristics of a gas-powered car with a hybrid vehicle's fuel efficiency and emissions benefits.
The Corvette E-Ray boasts a combined output of 655 horsepower and 595 lb-ft of torque, surpassing the base C8 Stingray. It rockets from 0 to 60 mph in 2.5 seconds, outshining some supercars.
Cost
EVs are still more expensive than ICE (internal combustion engine) vehicles. For this reason, Chevrolet aimed to maintain pricing for the Corvette C8, making it accessible to as many 'Vette enthusiasts as possible. The starting price for the Corvette E-Ray is $104,495—which is higher than that of the base C8 Stingray.
Technology Readiness
Chevrolet prioritized ensuring that its hybrid Corvette C8 was fully prepared for its debut in terms of technological advancements. Then, instead of releasing a fully electric 'Vette that might not meet their high standards due to ongoing developments in electric vehicle technology, GM opted to wait until it matured further before unveiling an all-electric version.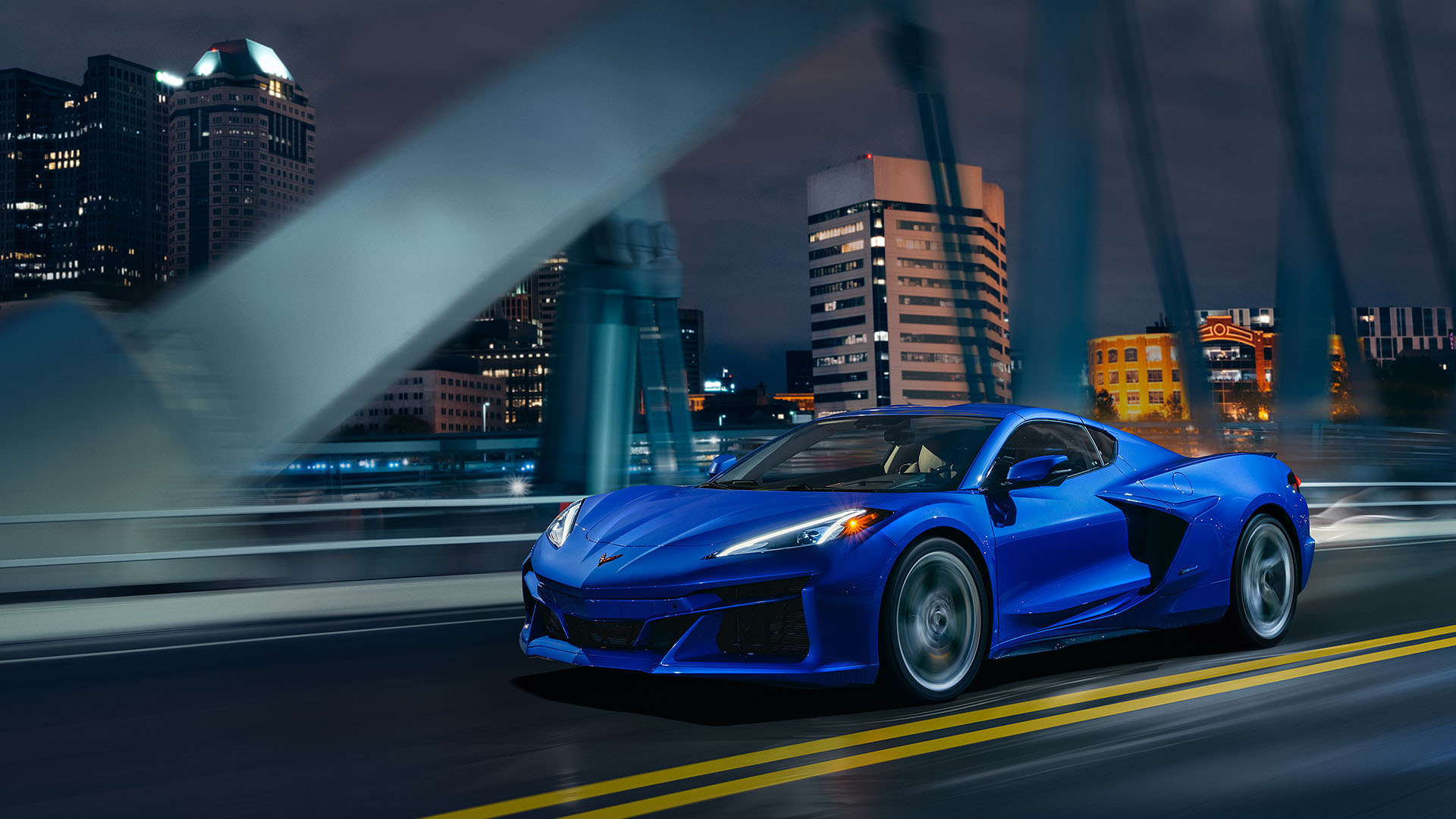 Via Supercars.net
It's A True Corvette
For seven decades, the Corvette has been Chevrolet's flagship car. The company has consistently recognized it as exceptional and something that could bring in new customers.
Therefore, for the eighth-gen Corvette, the engine was moved from under the hood to behind the two passenger seats, making it a mid-engine sports car.
GM said this new layout would improve performance. However, it was also a statement among the major players in the mid-engine performance realm. We're referring to the Ferrari 488, Lamborghini Huracán, Audi R8, and Acura NSX. And let's not forget its American peer, the Ford GT. Chevy is letting the big boys know that their new AWD Corvette can give them a run for their money.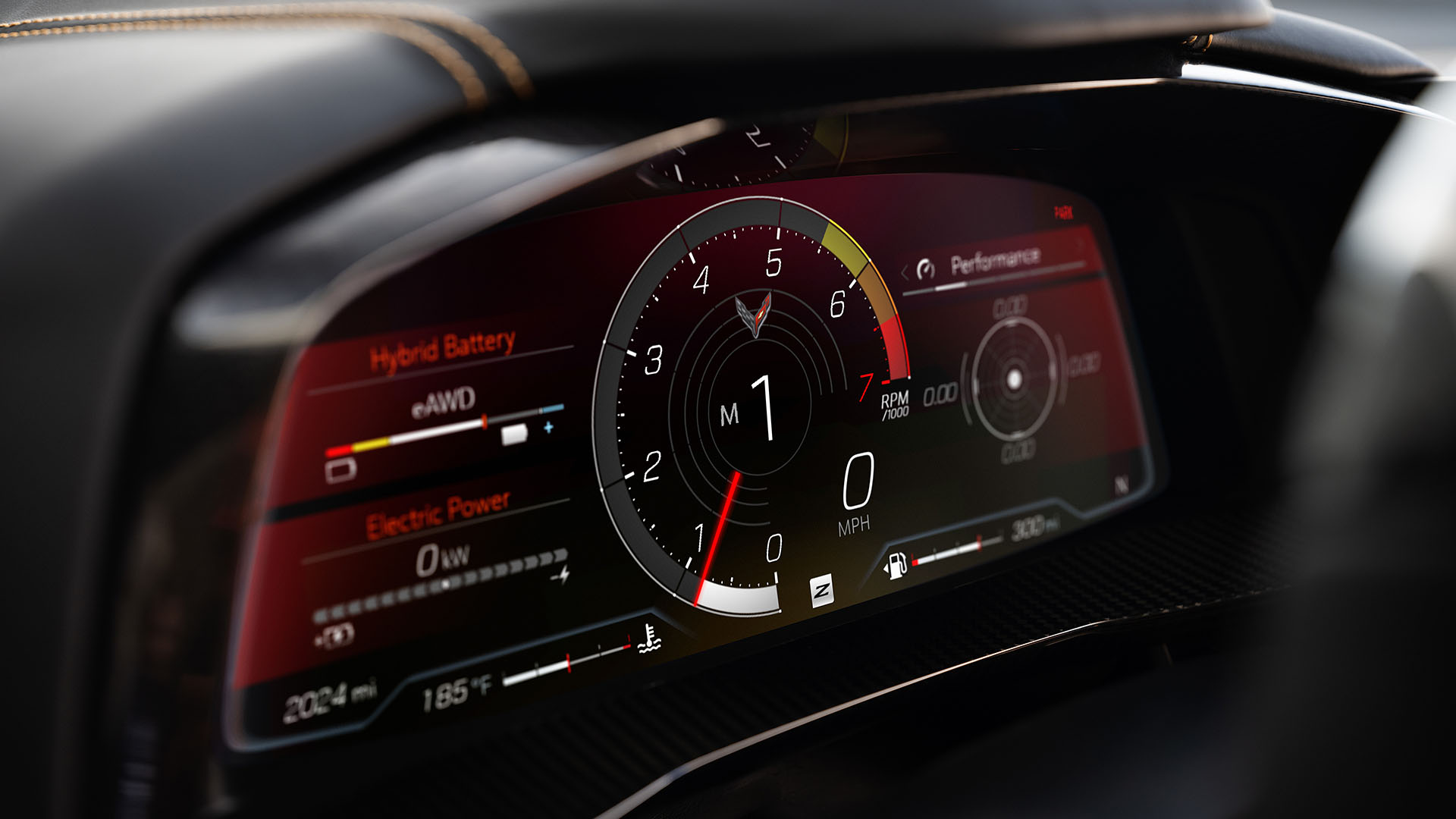 Via Supercars.net
Nonetheless, the idea of making Chevrolet's Halo mid-engined has been discussed since the late 1960s, initially for racing purposes. However, since then, there has been a lot of corporate skepticism about such a radical departure from the Vette's tried-and-true design principles.
For many years, there was a genuine worry about losing traditional Vette buyers, who were getting older and more interested in comfort, and the expense of re-engineering the platform would have been substantial.
But fortunately, by 2019, this demographic was dwindling, and a new type of buyer was emerging: younger folks who would be more prone to fall for the complexity and allure of the more 'purist' mid-engine layout.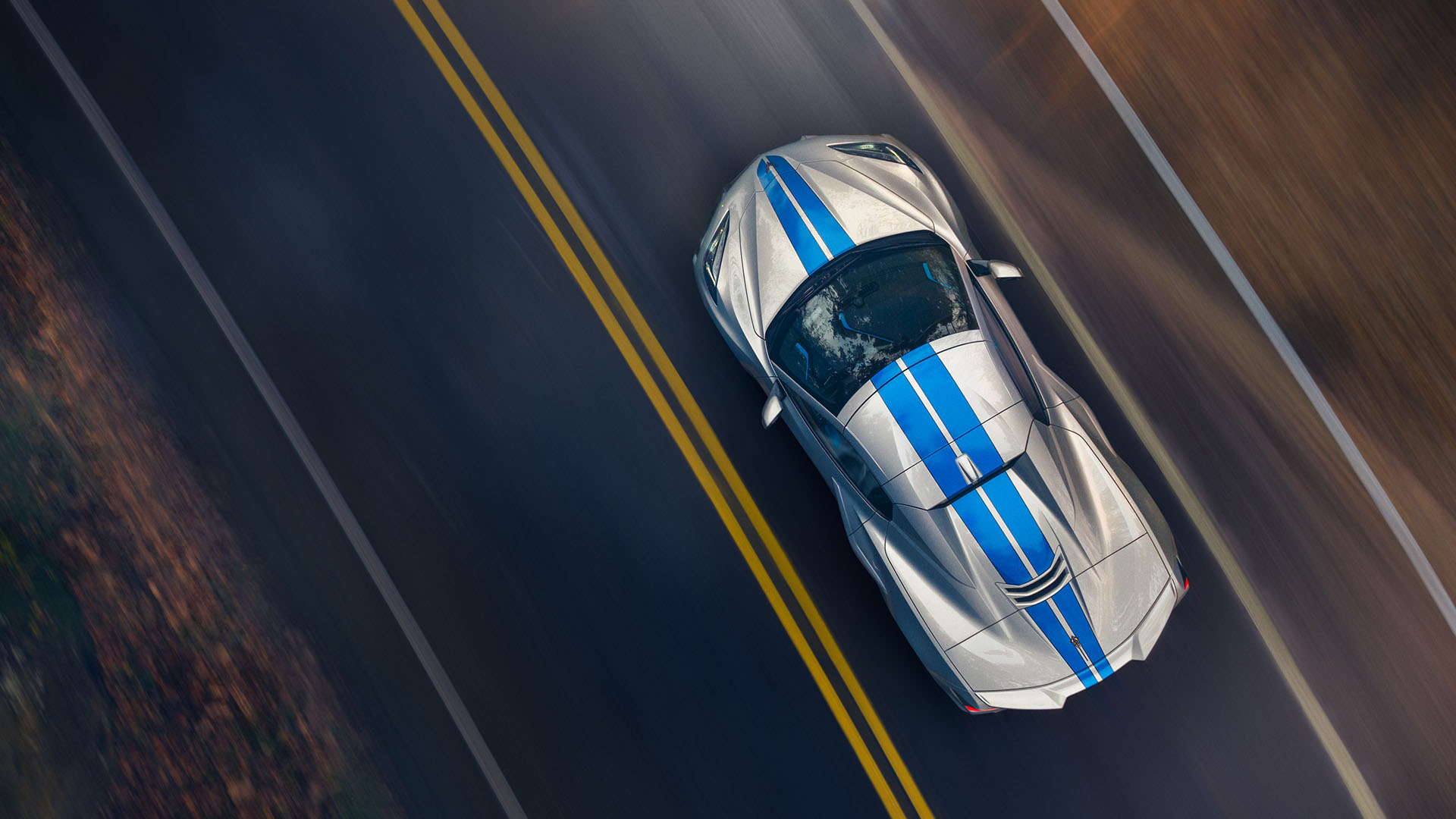 Via Supercars.net
Codenamed "ZERV"
The C8 has a brand-new engine and chassis explicitly designed for the new generation 'Vette. It's codenamed "ZERV" to pay homage to the "Father of the Corvette," Zora Arkus-Duntov, and his early Mid-Engine concept vehicles.
According to GM, the C8 architecture was planned and engineered for several variants, including a hybrid. And while Chevrolet has teased an EV model, the 2024 Corvette E-Ray is an example of how manufacturers continue to evolve the production of hybrid vehicles available to the market.
A Fully Electric Corvette Is On The Works
After the hybrid E-Ray, GM wants to expand the Corvette nameplate with a new electric platform other than the Ultium, from which the first electric will come out in 2026.
It's been a while since we've heard about GM's plans to expand the Corvette badge by turning it into its own brand with more variants. The goal is to create a whole line of electric cars within the Corvette realm. In this regard, the most recent information on this upcoming range of Evs points to a four-door model that will go on sale in 2026 and an SUV in 2027.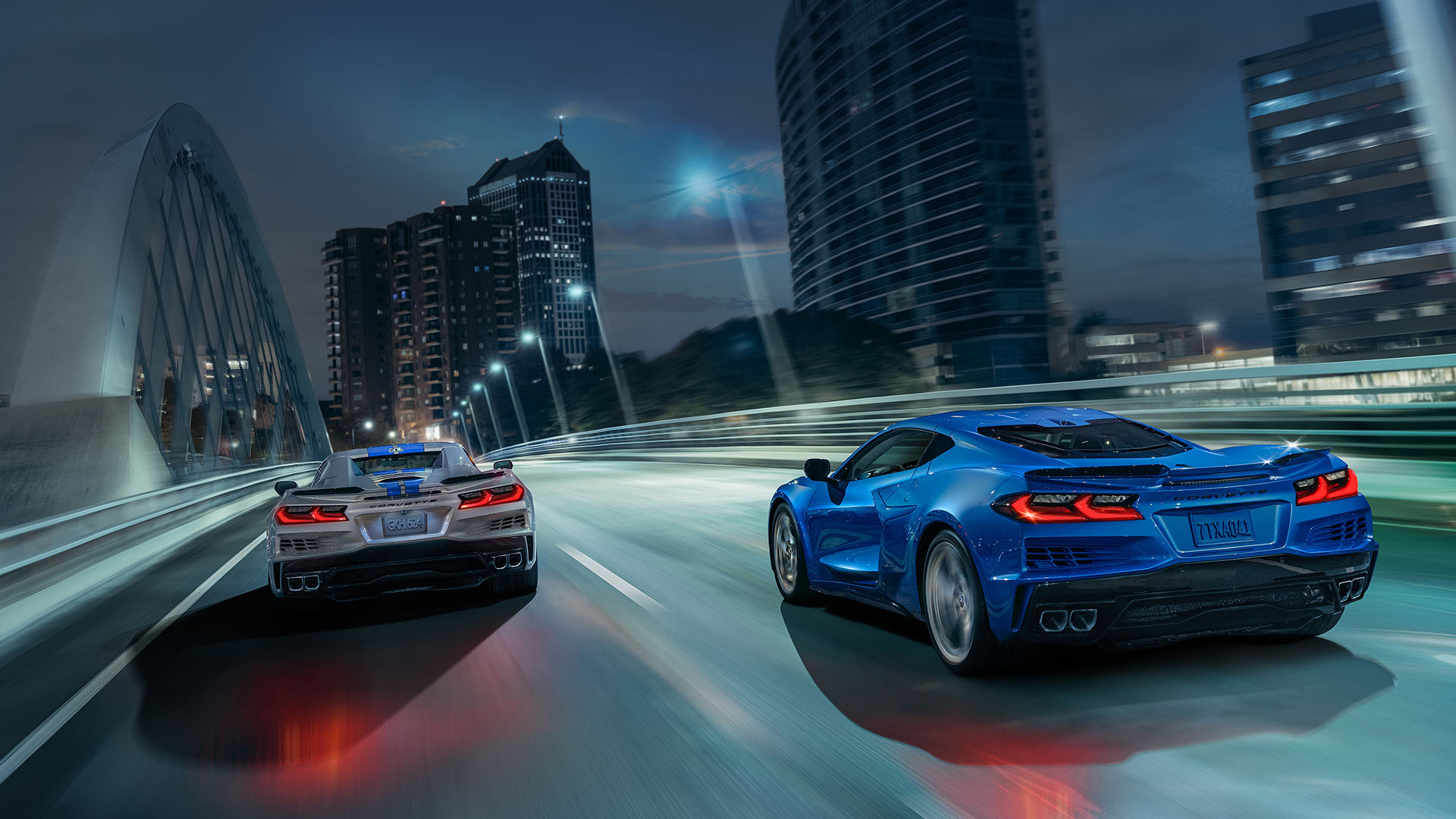 Via Supercars.net
It Will Have A Dedicated Platform
The all-electric Corvette models will not be built on General Motors' famous Ultium flexible "skateboard" platform, which is currently the basis of any of the American automaker's next-generation electric models, from the Cadillac Lyriq and Celestiq to the GMC Hummer EV and Silverado, Chevrolet EV, Blazer, and Equinox.
Instead, these new electric models will have a premium architecture unique to the Corvette, according to AutoForecast Solutions. In any case, the power for these electric Corvettes will come from the latest version of GM's Ultium modular battery packs.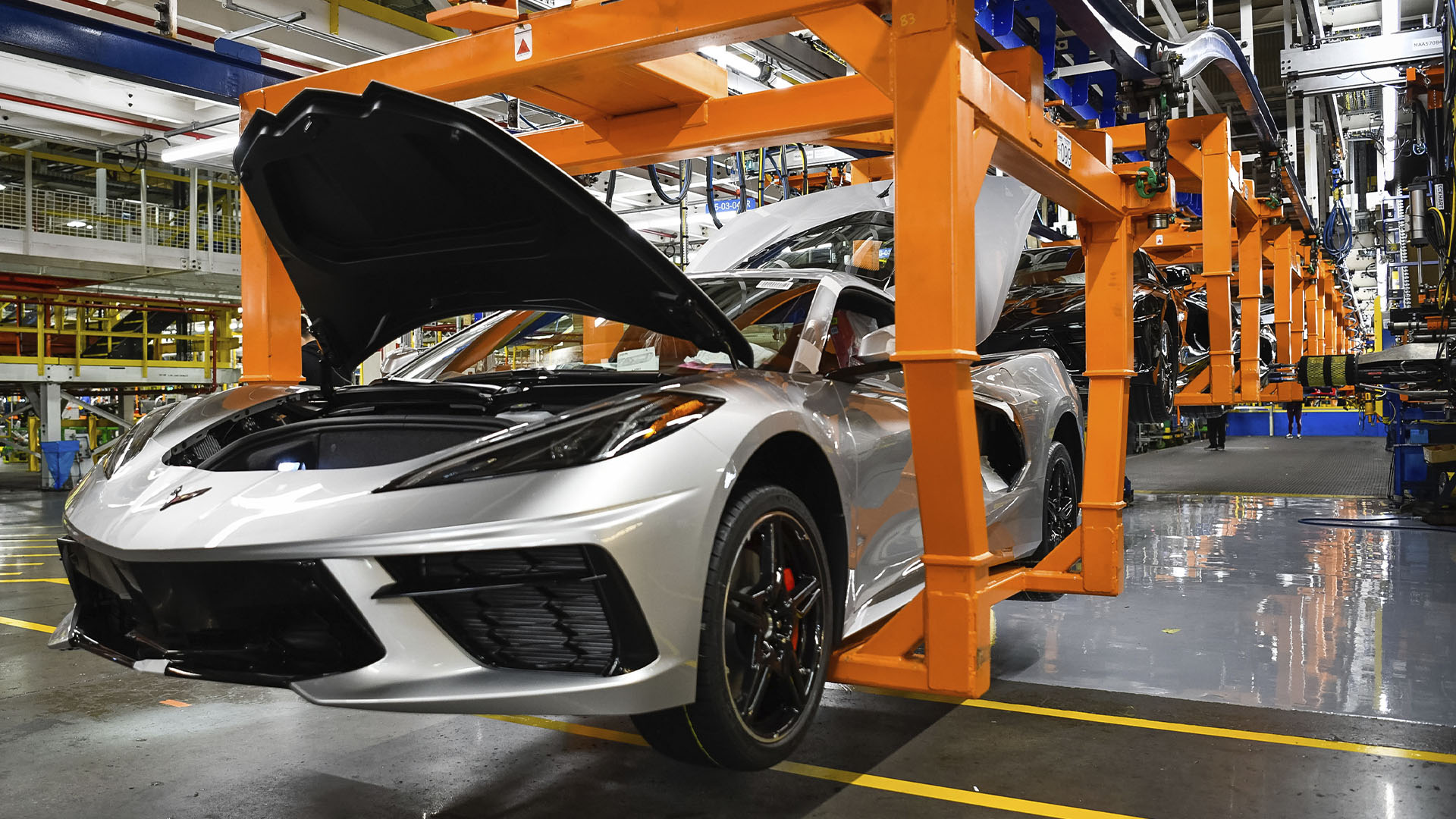 Via General Motors
This "specific" EV architecture will undoubtedly be optimized to deliver a high-performance chassis based on the special Skunkworks styling treatment throughout the Corvette's development.
GM is emulating Porsche's brand strategy, which has used the DNA of the 911 to expand into the world of SUVs for a couple of decades now and, more recently, into the fully electric market with the Porsche Taycan, in the form of a four-door, four-wheel-drive coupe.
This latest information about the expected timing of this long-rumored Corvette conflicts with recent stories that the electric crossover could launch as early as next year as a 2025 model. This would be a rather ambitious timeline considering all the more conventional battery-electric models from Buick, GMC, and Cadillac that GM has already confirmed for production.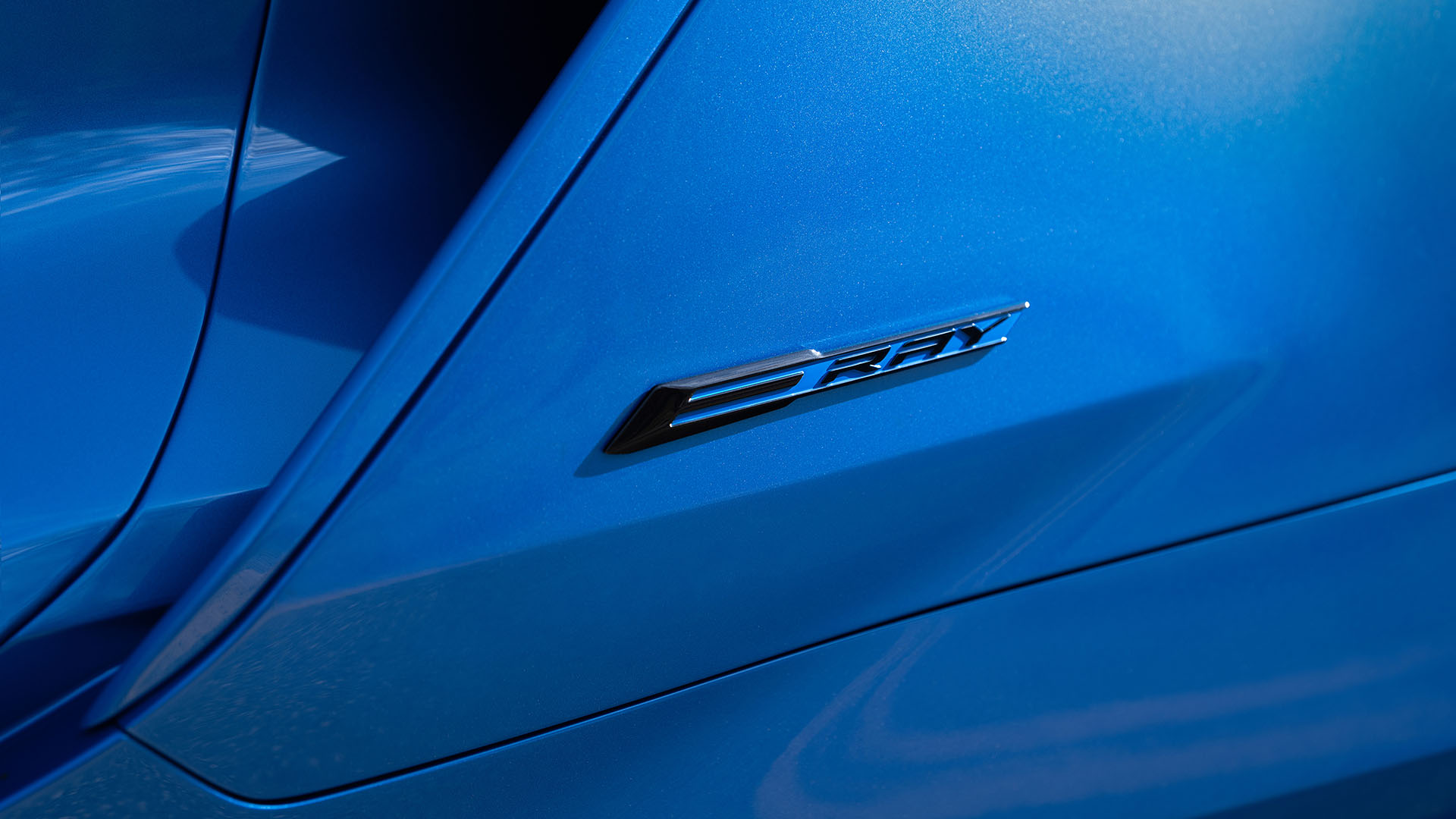 Via Supercars.net
The Chevrolet Corvette E-Ray Is Truly Special
Chevrolet unlocked year-round potential when designing the E-Ray. Because of its all-wheel drive system, this vehicle is ideal for canyon carving and other forms of high-speed driving on winding roads and mountain passes in different road conditions. You can even drive the 2024 Corvette E-Ray in the snow! The E-Ray can adjust to the road surface and optimize the all-wheel-drive system accordingly to fully yield the car's impressive output.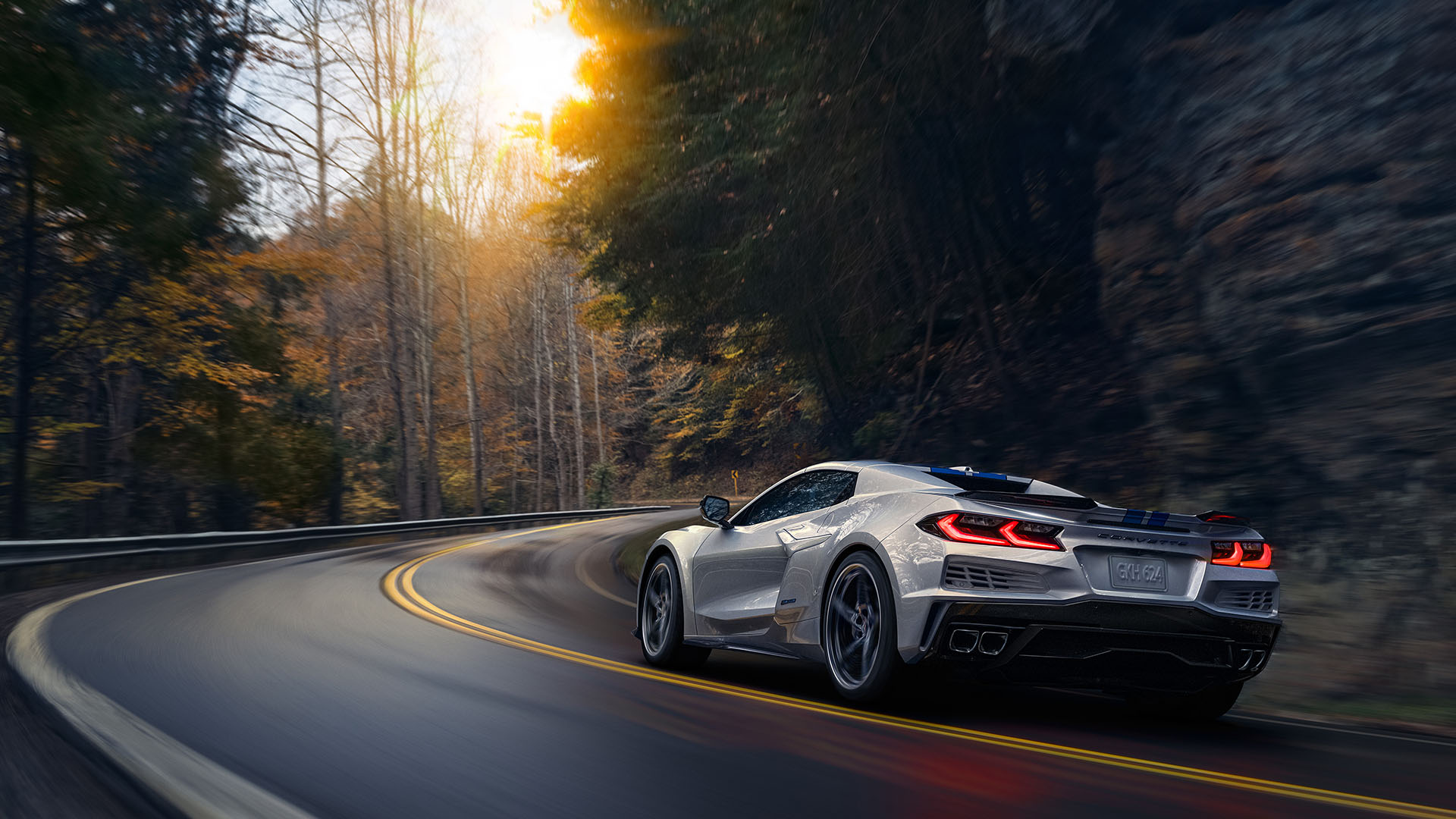 Via Supercars.net
Additionally, Michelin has created a unique set of tires exclusively for the E-Ray called the Pilot Sport All-Season Four Plus. The tires are an integral component of the formula that makes this hybrid 'Vette incredibly responsive and capable in mixed conditions.
Chevrolet claims you can daily drive the E-Ray all year long. The E-Ray is a track weapon and a charming and easy-to-drive touring car. It integrates these features into a unified whole, making it the pinnacle of Corvette design. The E-Ray is not your typical all-season sports car.