Now that we're about to enter the 5th month of the 2020 Corvette C8's release life, more and more aftermarket developers and tuners have had the chance to finish prototyping their new bits and bobs.
AWE Tuning has just announced that their Touring Edition exhaust is now available for pre-order, with fulfillment in August and September expected.
But, one major question needs to be asked: Does it sound good?
Short answer: Yes.
Long answer: Very yes.
Longest answer: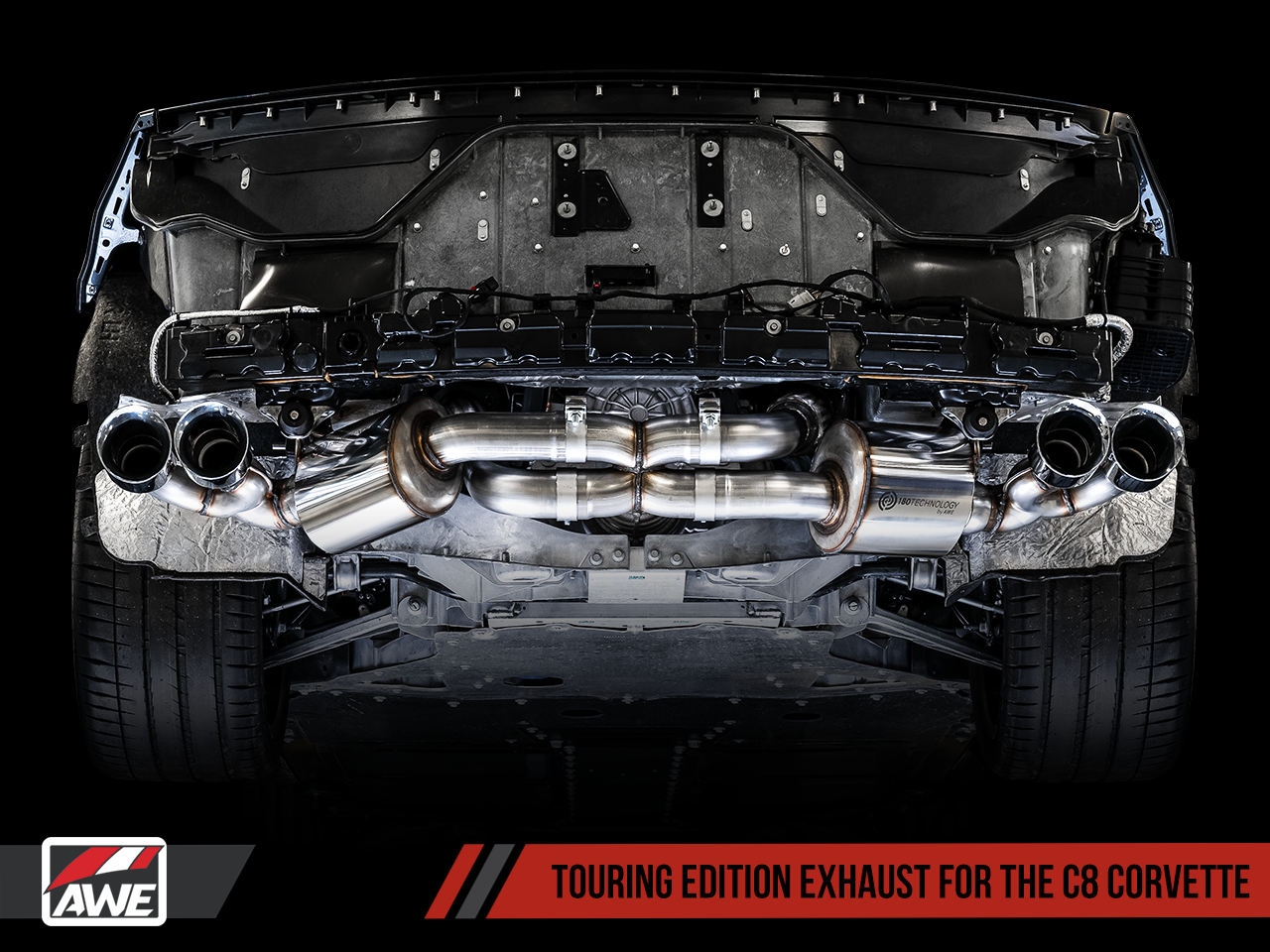 The exhaust is a bespoke, asymmetric design that uses the cross-pipe design of the original exhaust as a base point, but builds up varying resonances throughout the exhaust travel path to make the final note sound like a growling wildcat at the tips. It has been designed to work with all exhaust modes that the C8 can produce, including standing idle (ie at a traffic light) and V4 mode, to keep the gurgle and burble going.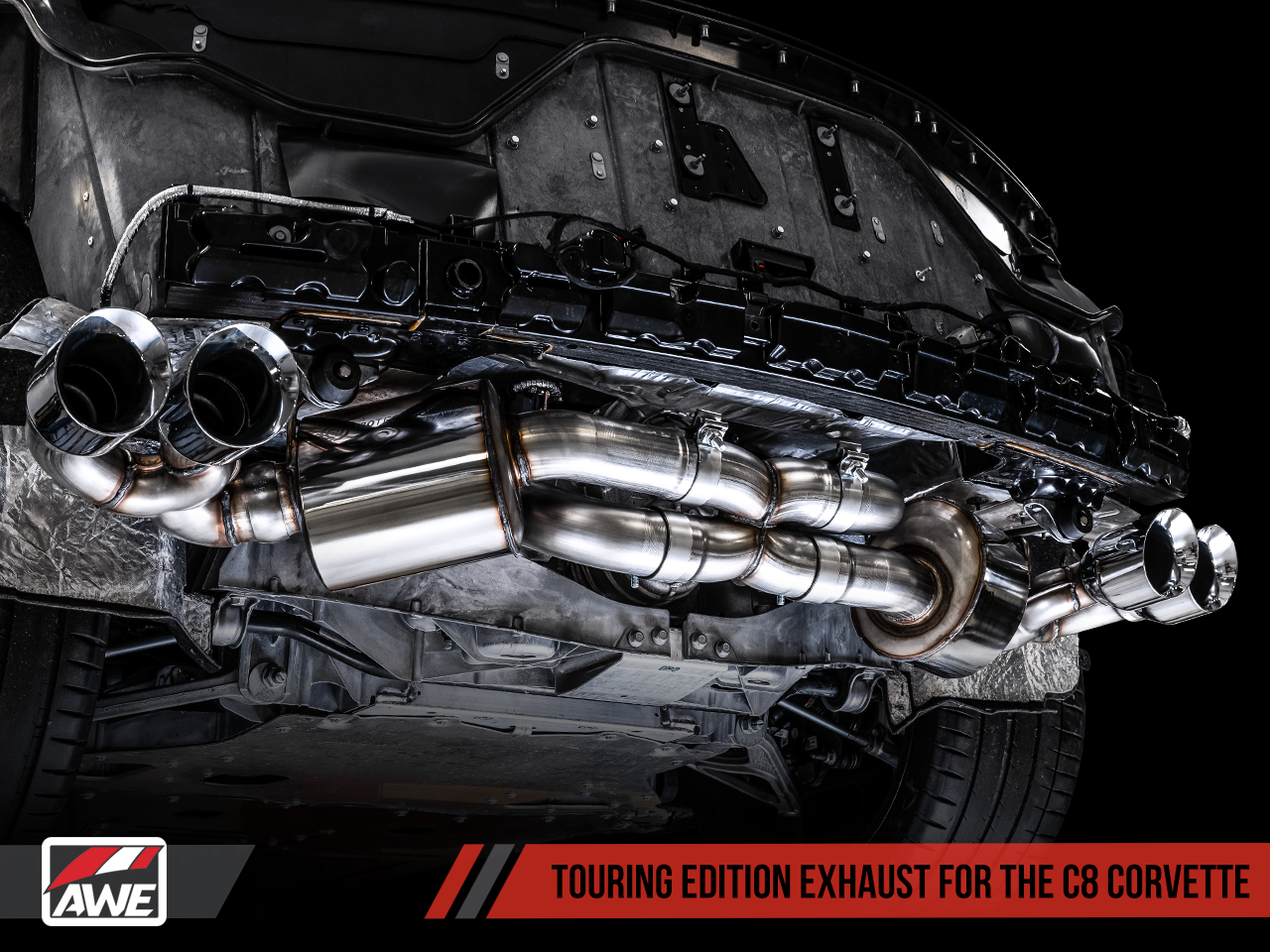 It also has valve simulators that will work off the C8's OEM valve controllers to quieten down the exhaust when in sleepy mid-state towns or at night, but can be opened to let the raw noise come out at any time as well.
Most importantly, it is a direct bolt-on exhaust, no cutting or rigging needed. Dyno testing has shown that it can give up to 15 HP and 19 lbs-ft of extra power at the wheels, and, as it is made from 0.65″ mandrel bent American-sourced T304Lstainless steel, weighs 31 lbs less than the stock exhaust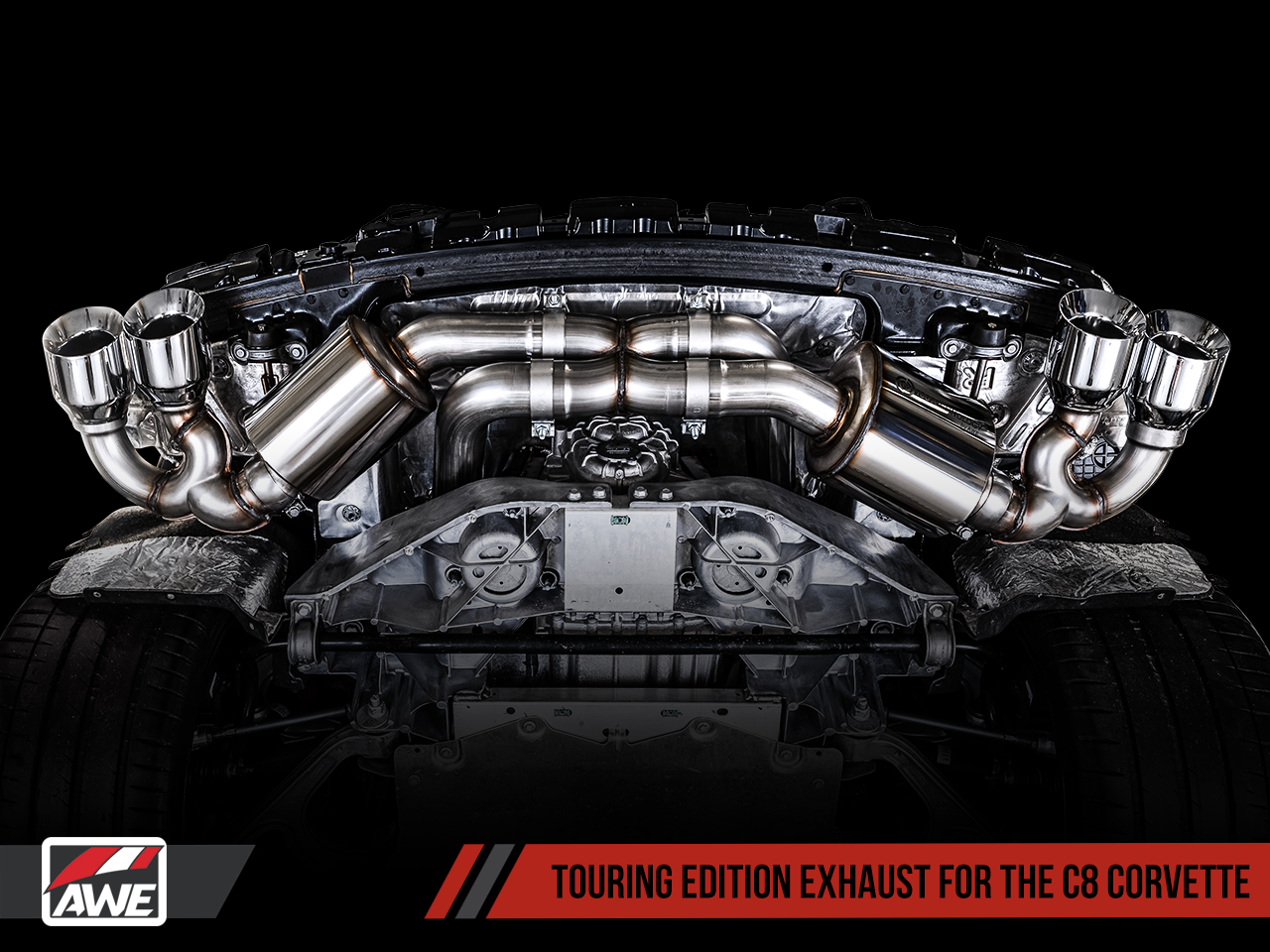 A much more hardcore version of the exhaust, known as the Track Edition, is also available for preorder. The Touring Edition starts at $2695, and the Track Edition at a sale price (during preorders) of $1,999