From AutoEvolution, a 3D rendered Corvette C2 has emerged from the skilled hands of CGI 3D artist Hugo Silva (hugosilvadesign) that looks about ready to steal your kids' Halloween candy and laugh while doing so. As you can see, this thing looks mean.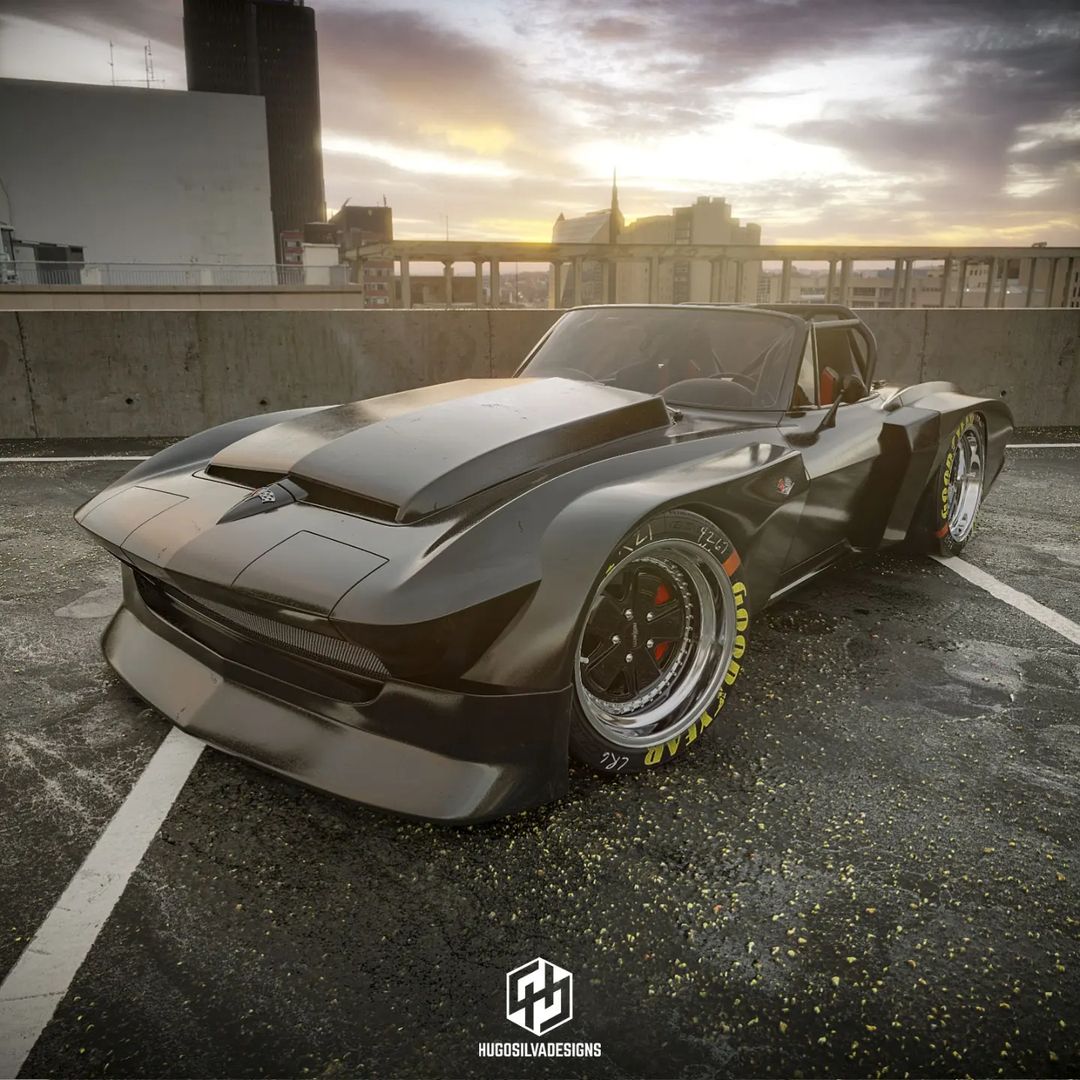 Inspired by the long-shuttered IMSA American LeMans Series, he built out a model that would look right at home thundering through Road Atlanta's back straight or diving down the corkscrew at Laguna Seca. We're particularly fond of how the front track has been widened and instead of just flaring the arches, Hugo decided to build a full fairing over the wheels, then back to the door hinges.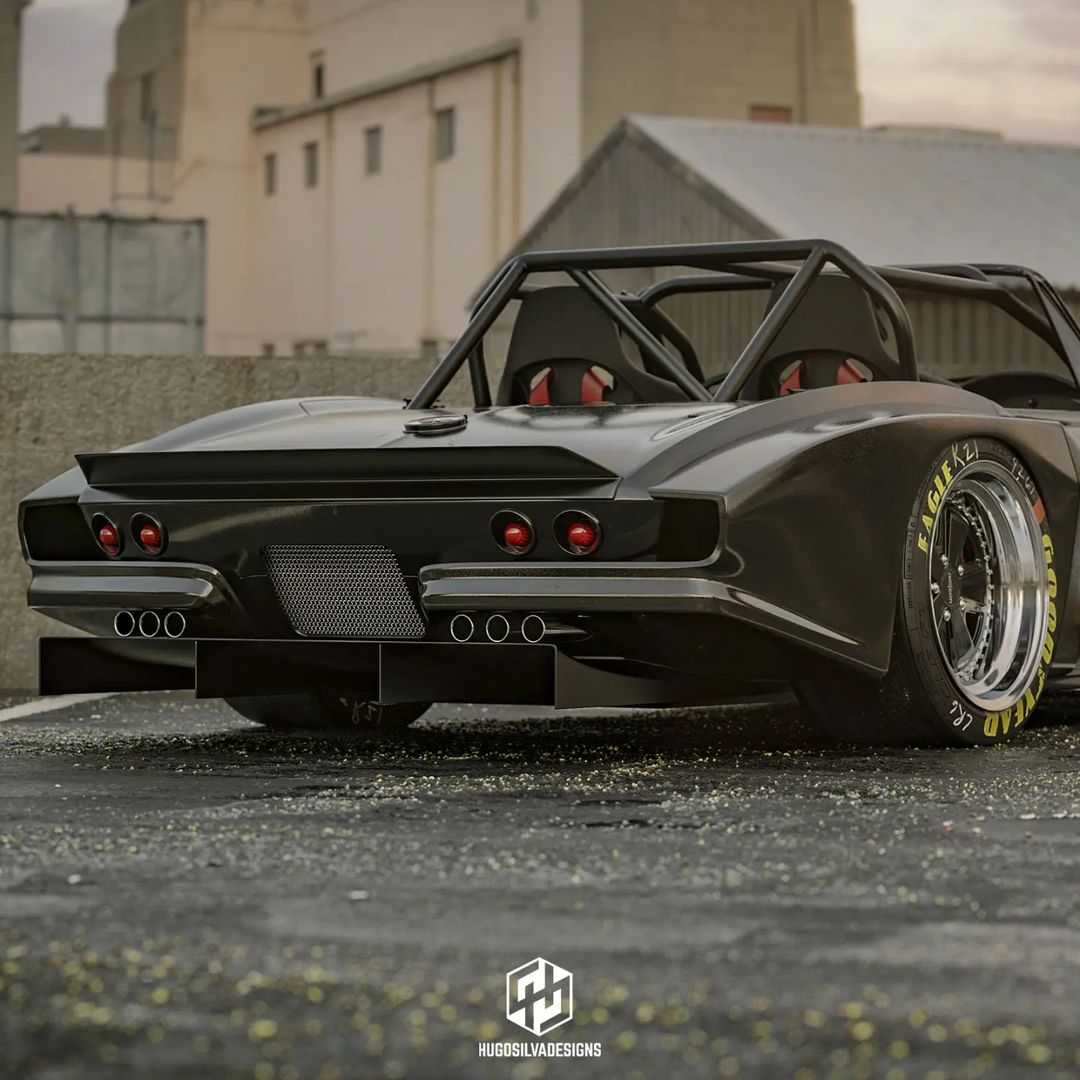 It's classic 60s brutalist aerodynamics, and we are here for it. Especially that rear end with the classic Corvette brake lights with a massive diffuser sticking way out the back of the car, and that subtle-as-a-wasp-sting rear spoiler just… there!
It also makes you wonder… what size supercharger would you be able to fit under that massive hood?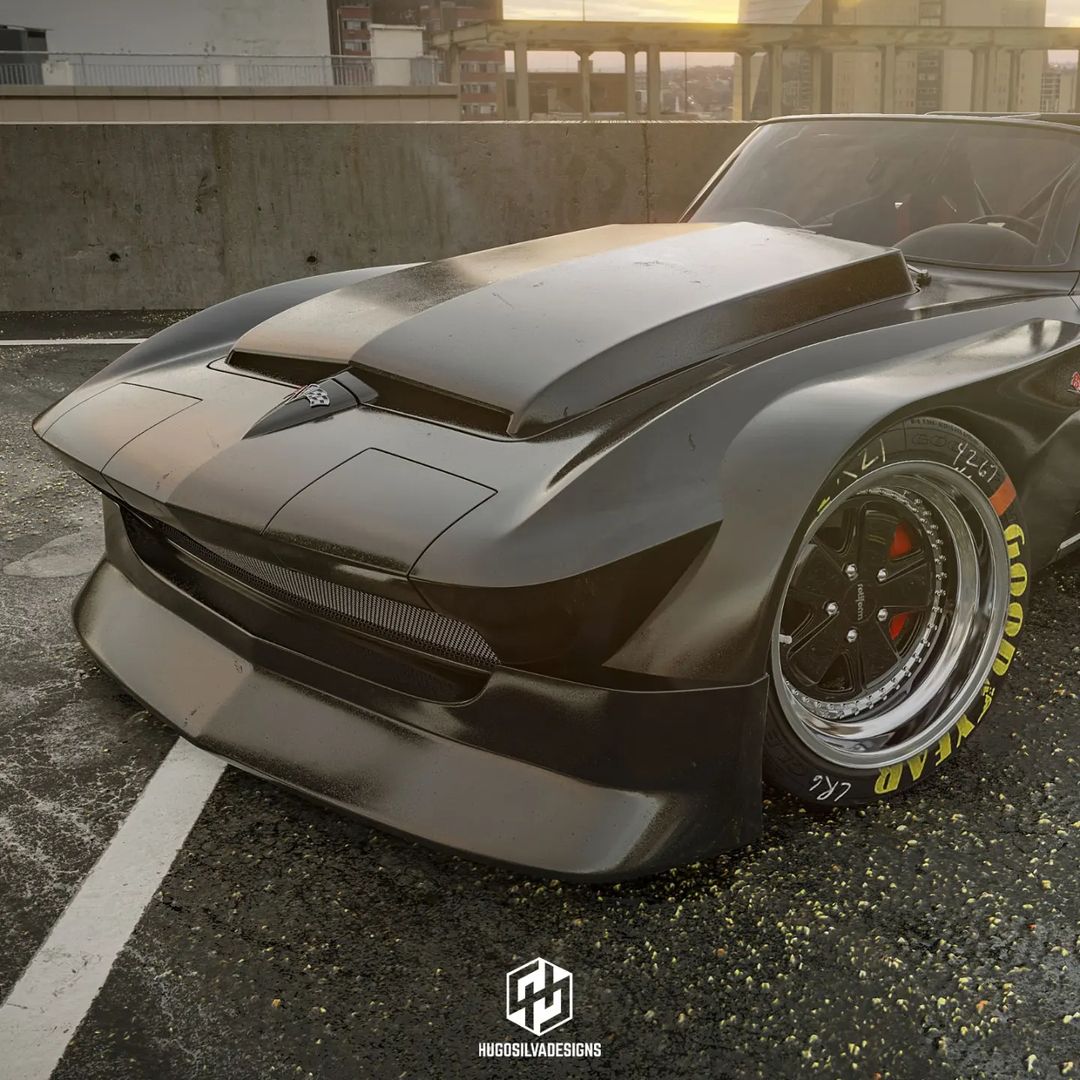 We think you could probably get an L88 in there with a twin screw dialed up to insane HP numbers!