The 2022 MY Corvette Year-End Production Numbers Revealed
The 2022 Mid-Engine Corvette certainly provided consumers with plenty to be excited about.  To commemorate the C8.R race car's inaugural season, Chevrolet offered its consumers a special, limited-edition appearance package on the 2022 Corvette that was inspired by the IMSA GTLM championship-winning race cars. Only 1000 examples were built, and the package added $6595 to the car's sell price.  Additionally, it required purchasing a Corvette equipped with the 3LT trim. The package combined the Accelerate Yellow or Hypersonic Gray exterior paint colors with Carbon Flash colored mirror caps and rear spoilers. The Corvette racing logo appeared throughout the design and the cabin was dressed up in a yellow and gray scheme to match.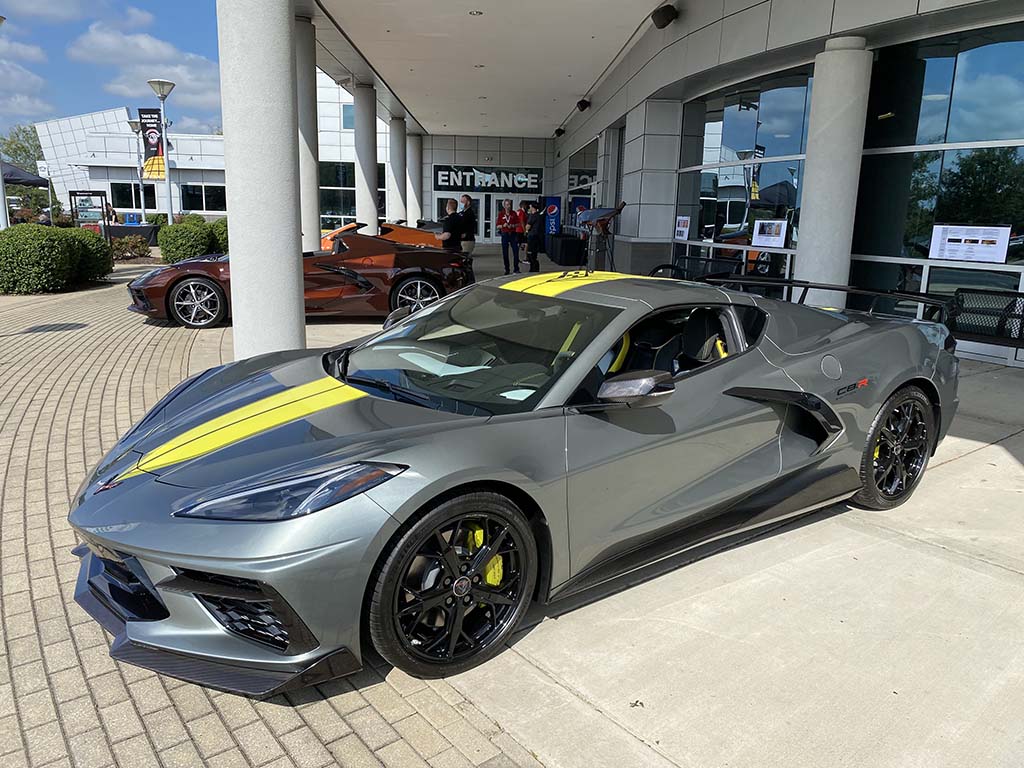 Other changes for 2022 included a new, optional low-profile rear spoiler, three new colors, and a few changes to the Corvette's mechanical systems including a new fuel pump and fuel injectors.
2022 Corvette Production Highlights
As with the previous model year, the 2022 Coupe proved to be more popular than the Convertible, but this time by a much narrower margin.  The 2022 Mid-Engine Stingray coupes accounted for 13,451 (or 52.1%) of the total 25,831 Corvettes built that year.
The 2LT Trim Package was the most popular, accounting for 11,060 (or 42.8 percent) of all Corvettes produced in 2022.  The 3LT ran a close second at 10,789 (or 41.8%) while the 1LT once more came in a distant third with just 3,982 units (or 15.4%).
It comes as no surprise that the Z51 Performance Package was once again incredibly popular this year: 17,727 of all the 2022 Stingrays included this option.  That number was comprised of 8,799 coupes and 8,928 convertibles.
When it came to color brake calipers, Red Calipers (J6F) led the charge at 8,985 units (34.8%), followed by Black (J6A) with 8,724 units (33.8%), then Edge Red (J6N) at 4,803 units (18.6%), and finally Yellow (J6E) with 3,319 units (12.8%).
As for the color lineup, Torch Red was the most popular again for 2022 with 4,147 of the cars finished in that paint color.  Here's the complete breakdown of the colors by volume:
Torch Red 4,147
Arctic White 3,603
Hypersonic Gray* 3,291
Red Mist 3,274
Black 2,766
Rapid Blue 2,261
Elkhart Lake Blue 1,412
Amplify Orange* 1,375
Ceramic Matrix Gray 1,202
Accelerate Yellow 1,193
Silver Flare 922
Caffeine* 385
* DENOTES NEW COLOR FOR 2022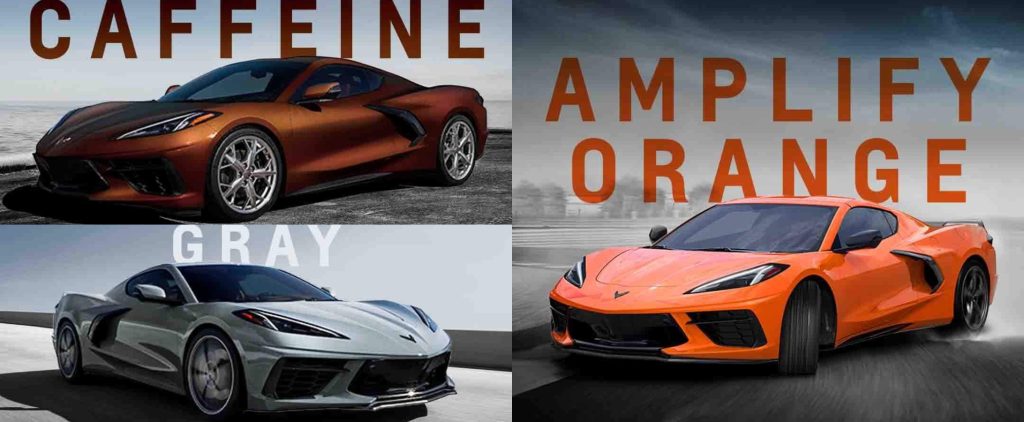 As for color options, Carbon Flash (RPO EFR) was ordered on 24,100 (93.3%) of all Corvettes built in 2022.  Body Color (EFY) accounted for 6.1%, Color Override (D30) accounted for 3.2%, while Dark Shadow Metallic (EFA) made up just 0.6%.
Finally, looking at Corvette deliveries from a global perspective, here's where all of the 2022 Corvette Stingrays ended up around the globe:
United States – 12,174 coupes, 11,329 convertibles
Canada – 465 coupes, 549 convertibles
Europe – 366 coupes, 327 convertibles
Australia/New Zealand – 174 coupes, 38 convertibles
Middle East – 114 coupes, 62 convertibles
Japan – 100 coupes, 47 convertibles
Mexico – 50 coupes, 28 convertibles
Demand for the 2022 eighth-generation, mid-engine Corvette Stingray waned just slightly from 2021 to 2022.  However, given the announcement by GM that the 2023 Corvette MY would include an all-new Z06 model, it's reasonable to assume (especially given the narrow year-over-year reduction in production volume) that some consumers were simply waiting to order the new mid-engine Corvette Z06.
For a complete list of all the 2022 Corvette Stingray's production volumes/statistics, please click here: 2022-Year-End-Corvette-Stats
2022-CHEVROLET-CORVETTE-STINGRAY_PRODUCTION_NUMBERS