Out of the blue, Chevrolet has dropped a massive press release into the laps of us Corvette enthusiasts regarding the 2021 Corvette C8 Stingray.
The press release is extensive, however, two big items jumped out at us immediately.
The first of these is that the price for the 2021 Corvette will not be different. Due to the delay in the 2020 production, the 2020 price points carry over to 2021, allowing you to still get a base model 'Vette at $59,995 before fees and delivery, and $67,495 for the hardtop convertible before fees and delivery.
The second item is the decoupling of magnetic ride control from the Z51 performance package. Starting in 2021, it will be introduced as an option available to all specs, including the base model, under option code FE2, while the Z51 package will be renamed to FE3, and the Z51 Performance package to FE4.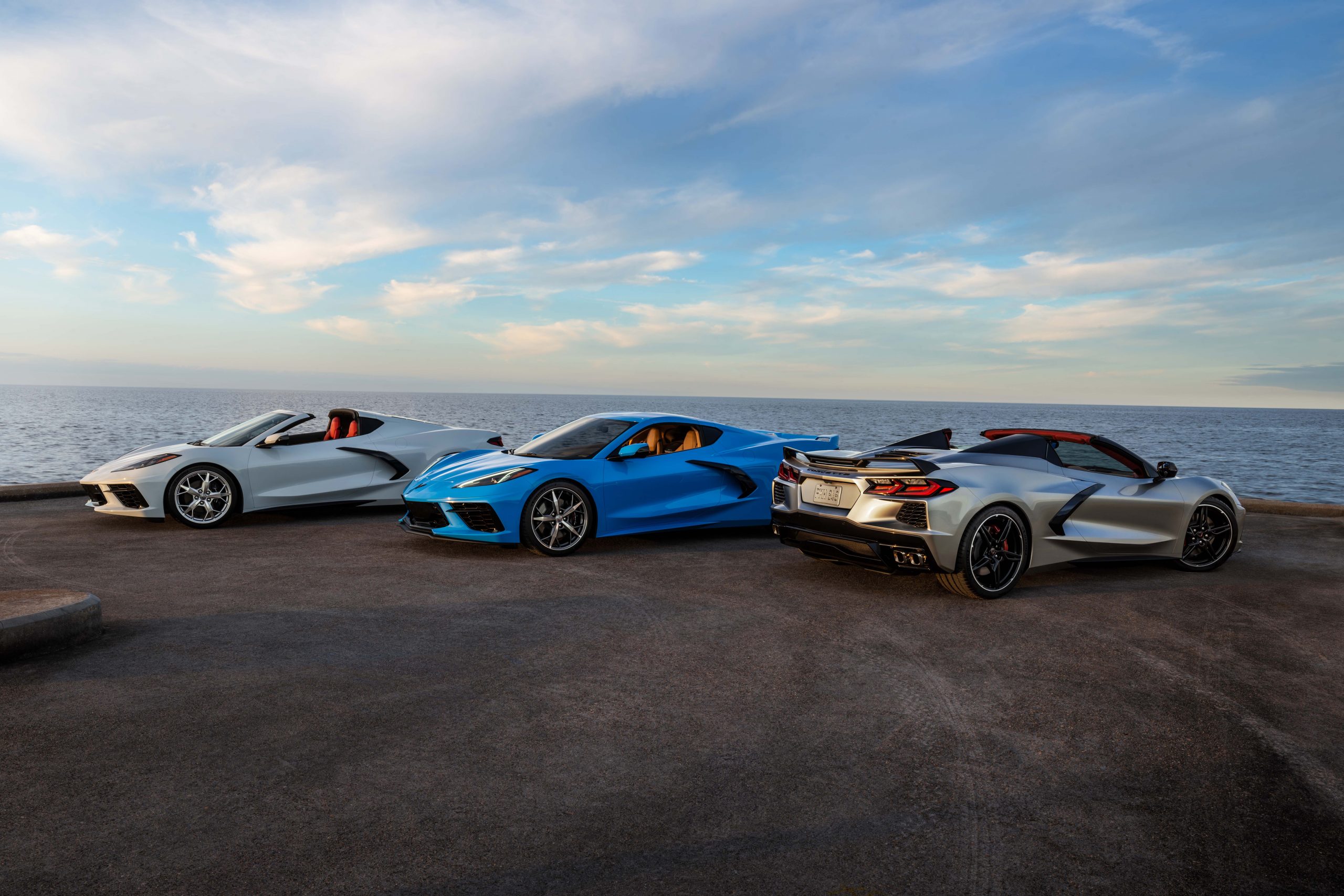 Other new features are a slew of new colors, named Red Mist Metallic (with TintCoat) and Silver Flare Metallic added to the standard colors for the exterior. The interior gets new options named Sky Cool Grey and Yellow Strike for 2021.
A new safety feature is being added called "Buckle to Drive," which will not allow the car to be shifted out of park unless the driver's seatbelt has been buckled, and remained buckled, for 20 seconds. This is not that much of a wait, as the usual process for anyone getting ready to drive is to get in, buckle up, start the car, adjust the infotainment/radio or enter a navigation destination, and then shift out of park.
All said this is excellent news for the Corvette. Orders for 2021 are expected to open at all North American dealerships on July 31, 2020.
As well, rumors abound that the Z06 should be at the very least revealed in September or October, in line with what would have been the Internationale Automobil-Ausstellung in Frankfurt, Germany, aka the Frankfurt International Auto Show. It would have been held during the last week of September before the coronavirus pandemic shelved pretty much every car show this year.