A Year In Review – the 2018 Corvette
Since the launch of Corvsport.com in 2010, one of the biggest requests we've regularly received from visitors to the site is for specific statistical information on each model year Corvette.  Whether its a 1967 Convertible, a 1995 Coupe, a 2004 Z06, or pretty much any other model – from 1953 to current day – the questions come pouring in about such things as "the rarity of a certain color combination" or "how many of (pick a year) Corvettes were equipped with a (certain engine/transmission) combination."
We know these numbers are important to you – and we're pleased to report that "the 2018 numbers are in!"  GM and Chevrolet have published the FINAL 2018 Corvette year-end statistics, and we've got them all here for you!
2018 Highlights
But before you download the official statistics sheet (available below), we thought we'd share some of the highlights from the amazing, though abbreviated, 2018 Corvette production year.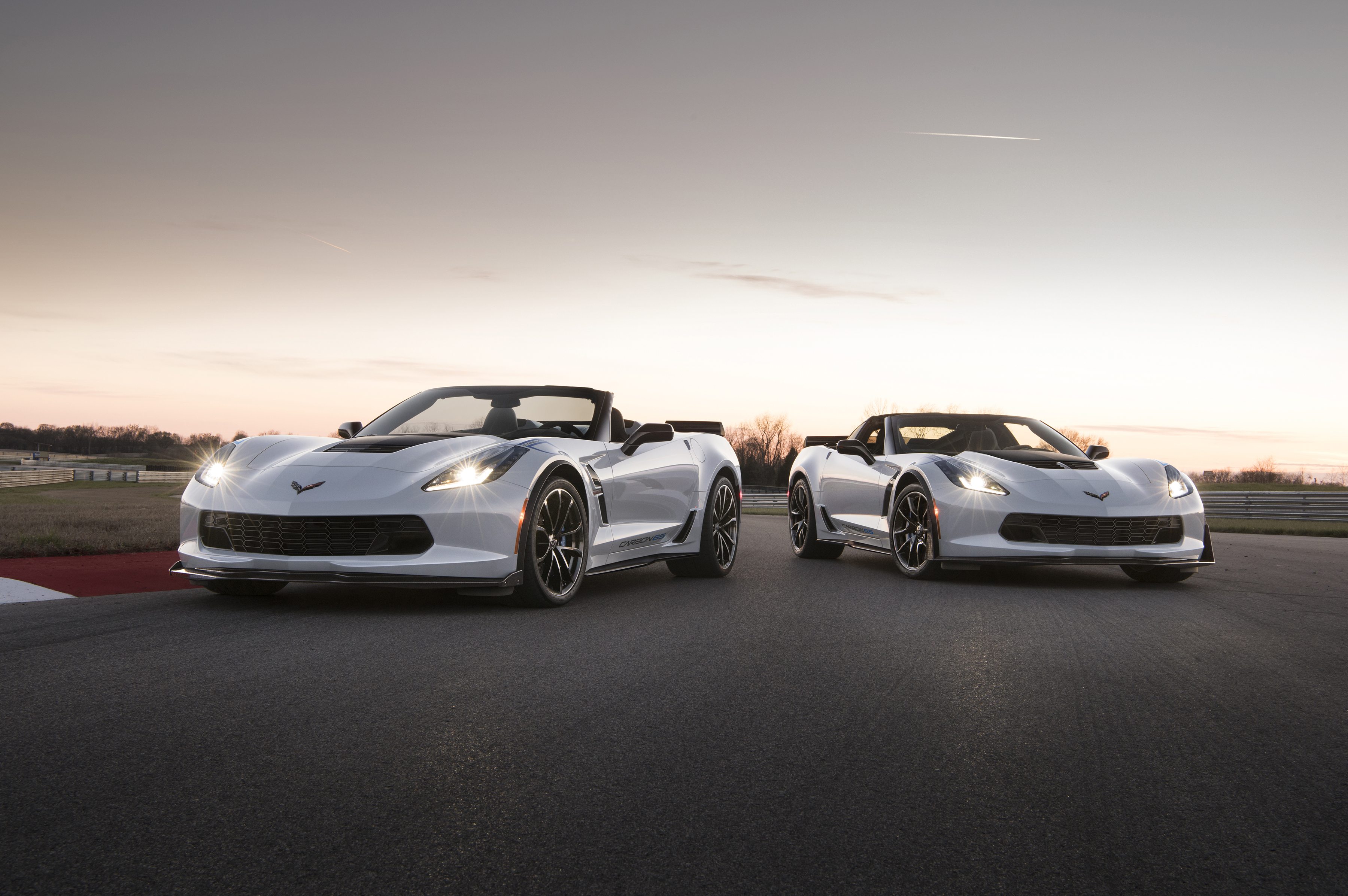 In what was one of the shortest model years in Corvette history, a total of just 9,686 Corvettes were produced. Production started on June 5, 2017 and will end on  January 28, 2018. The Corvette Manufacturing Plant was shut down for three months during that time, which means that the entire production window of the 2018 model year was approximately five months.
Despite that short production window, here's how things panned out.  Of all the 2018 Corvettes built:
39.3% were Stingrays; 31.8% were Grand Sports; 28.9% were Z06's.
17.5% of all Corvettes built were convertibles
Automatic transmissions outsold manuals by 78% (More than 3 automatics to every manual!)
The 1LT package was most popular for Stingray Coupes, while the 2LT was the top pick for Stingray Convertibles and Grand Sports. The 3LZ was again the most popular for Z06 models.
Almost 30% of Z06s were built with the Z07 performance package.
Arctic White topped the list as most popular color at 1966 units delivered in that color.  Even when you add the totals between the two red paint choices offered: Torch Red (GKZ) totaled 1355, and Long Beach Red (G1E) totaled 599, for a grand total of 1,954 red Corvettes total, the reds still come up short by 12 cars!
Here's how the percentages panned out, in order of popularity:

Arctic White – 20.3%
Black – 16.3%
Torch Red – 14%
Watkins Glen Gray – 11.5%
Ceramic Matrix Gray – 11.3%
Admiral Blue – 7.3%
Long Beach Red – 6.2%
Blade Silver – 5.9%
Corvette Racing Yellow – 4.1%
Black Rose – 2.3%
Sebring Orange – .8%

Deliveries of Corvettes were 89% U.S., 6% Canada; 3.5% Europe; and the remaining 1.5% were shipped to Mexico, Japan and the Mideast. The Museum delivered just 88 Corvettes through the R8C Delivery program.
The top-five dealer installed options included:

Floor Mats (VYW) – 1481 units
Cargo Mat (VLI) – 771 units
Cargo Shade Crossed Flags logo (VRS) – 423 units
Spoiler Z51 Body Color (5ZU) – 218 units
Spoiler Z51 style carbon flash (5ZV) – 205 units
For a complete breakdown of the statistics "by the numbers" on the 2018 Corvette, simply click on the following link: