The introduction of unique, limited edition Corvettes is nothing new for Chevrolet. The company has been creating custom design packages for their flagship brand nearly as long as they've been building Corvettes. When Chevrolet introduced its seventh-generation Stingray in January 2013, the Corvette community knew it'd only be a matter of time before a series of special editions would begin appearing.
They didn't have to wait long.
Chevrolet unveiled the first of its seventh-generation "special editions" concepts in November 2013 at the SEMA automotive show in Las Vegas, Nevada. Showcased as the Atlantic and Pacific Design Packages, these cars were introduced as unique "design packages" intended to demonstrate to consumers how they could elect to more extensively customize their production Corvettes than they'd ever been able to in the past.
To say these design packages were well received was an understatement.
Customer feedback received on both design packages was so overwhelmingly positive that Chevrolet elected to include these special edition models as part of their 2015 lineup. In April 2014, at the National Corvette Museum's annual Bash event, the Atlantic and Pacific Design Packages became the first seventh-generation special edition Corvettes made available to consumers.
"One of the design goals for the Corvette Stingray was to provide customers with the flexibility to tailor the car to their personality," said Kirk Bennion, Corvette exterior design manager. "The Atlantic and Pacific Design Packages were originally designed to showcase how the Stingray could be configured as a luxury sport GT car or as a high-performance motorsport car."
The Atlantic Design Package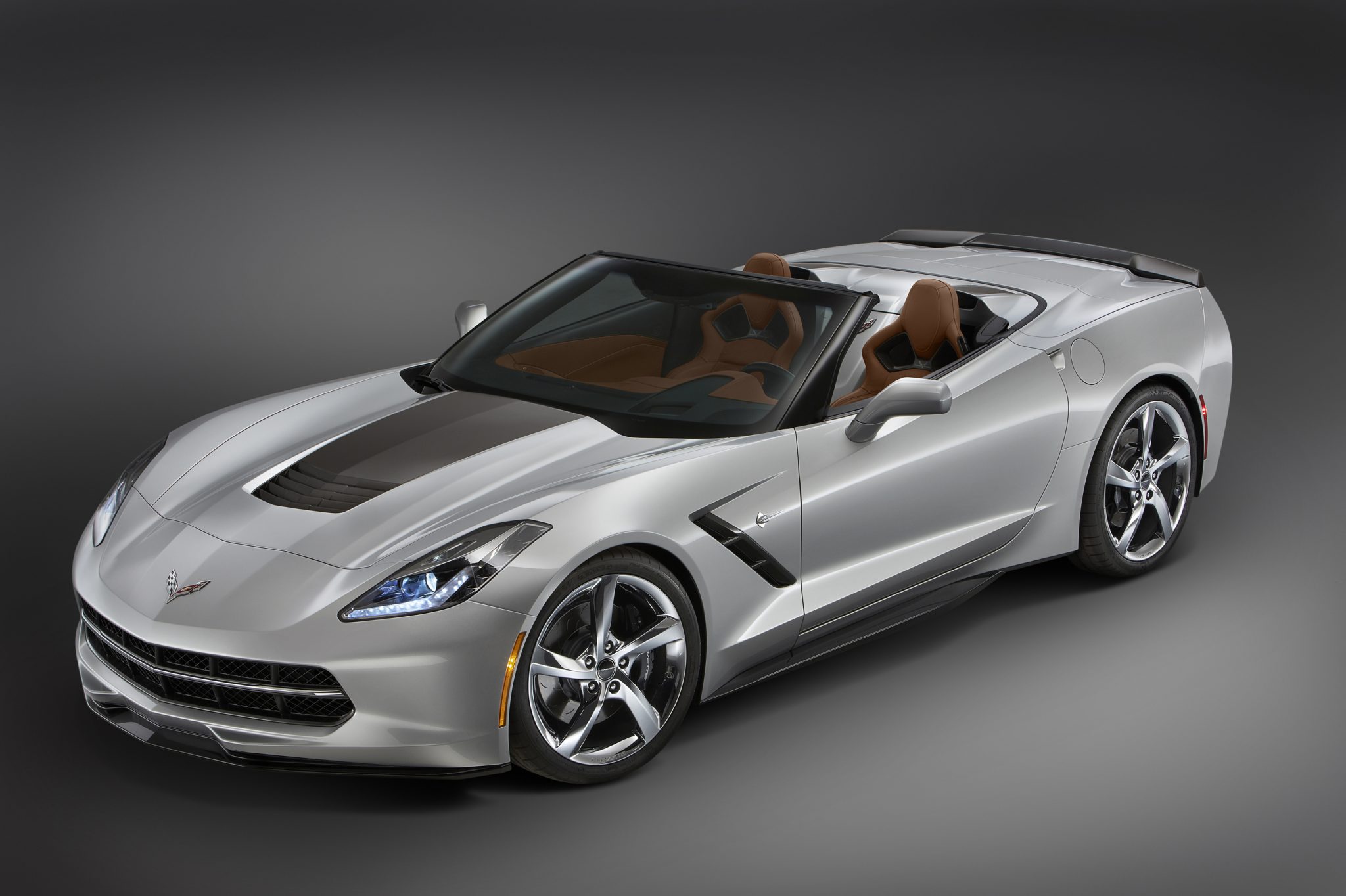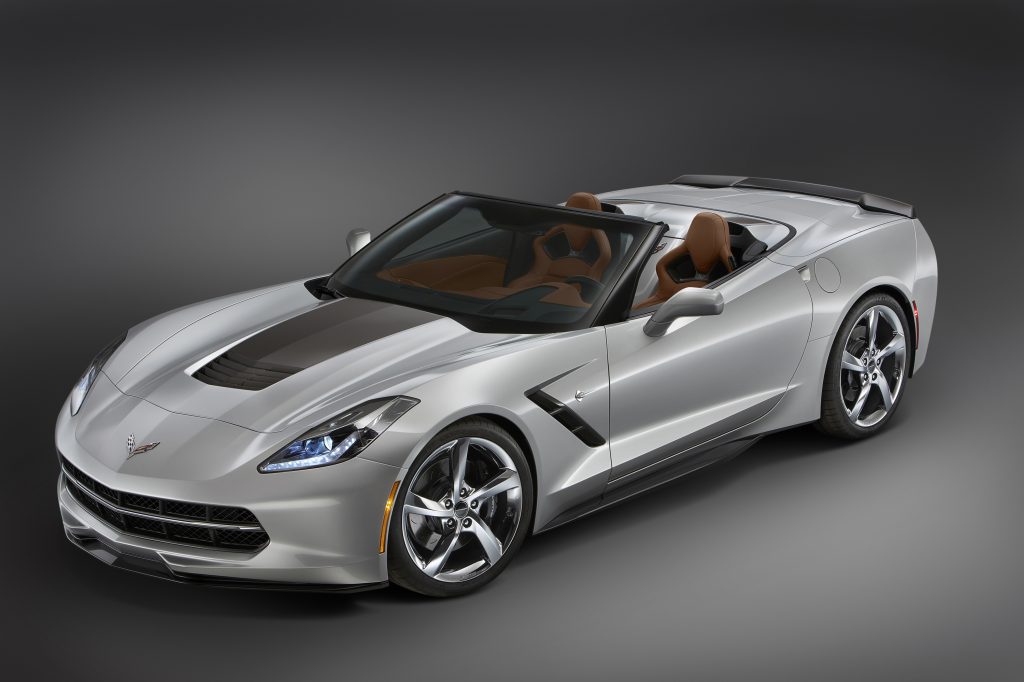 As described by General Motors, the 2015 Corvette Stingray Atlantic Design Package "(was) inspired by the luxury and performance of private jets seen at European vacation destinations." The package was limited exclusively to Z51- equipped convertibles with either the 2LT or 3LT trim levels. It included a variety of unique features and content, including:
A front Z06-style splitter
Shark Gray exterior vents, hood "stinger" graphics and tonneau inserts
Chrome Torque wheels (19-inch in front, 20-inch in rear) with Stingray center caps
A Stingray underhood liner and floor mats
Custoemr splash guards, rear license plate frame and logo valve stem caps
Custom luggage.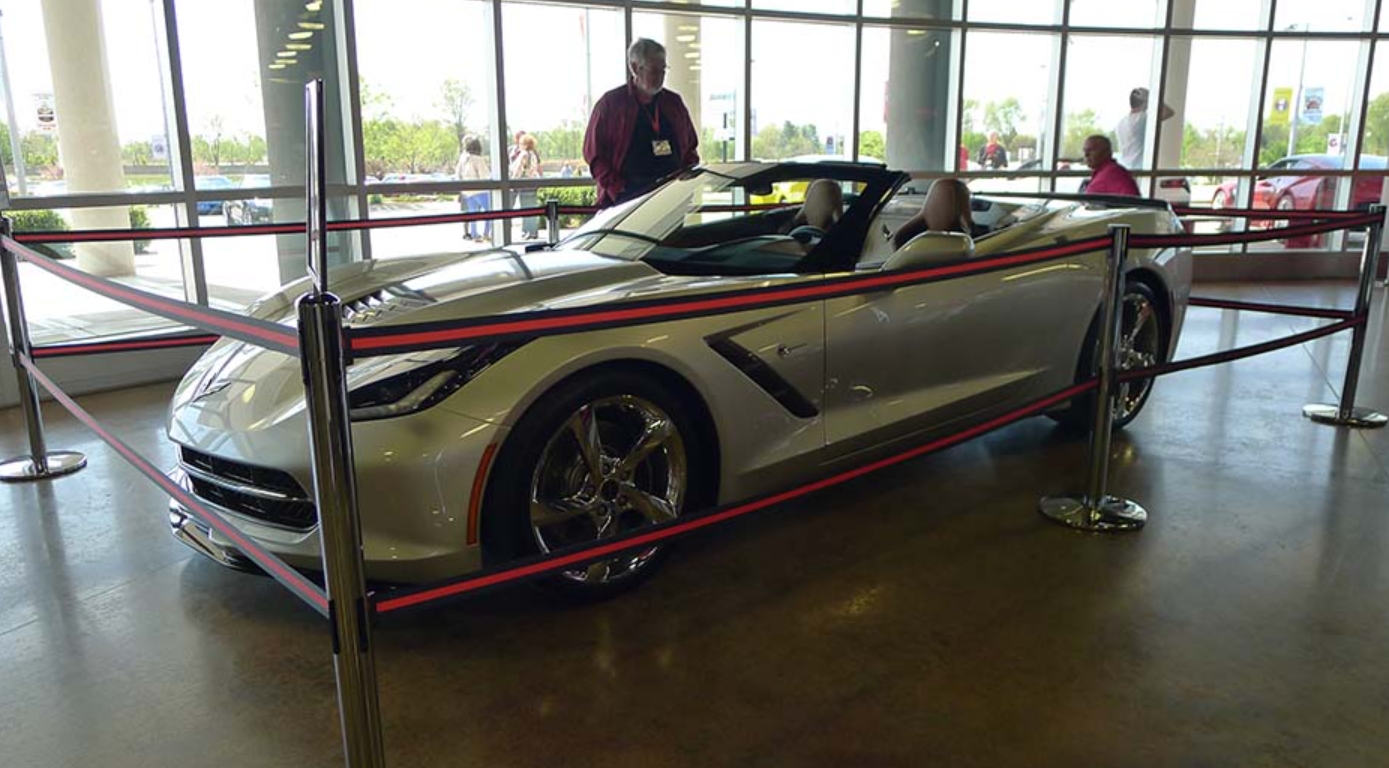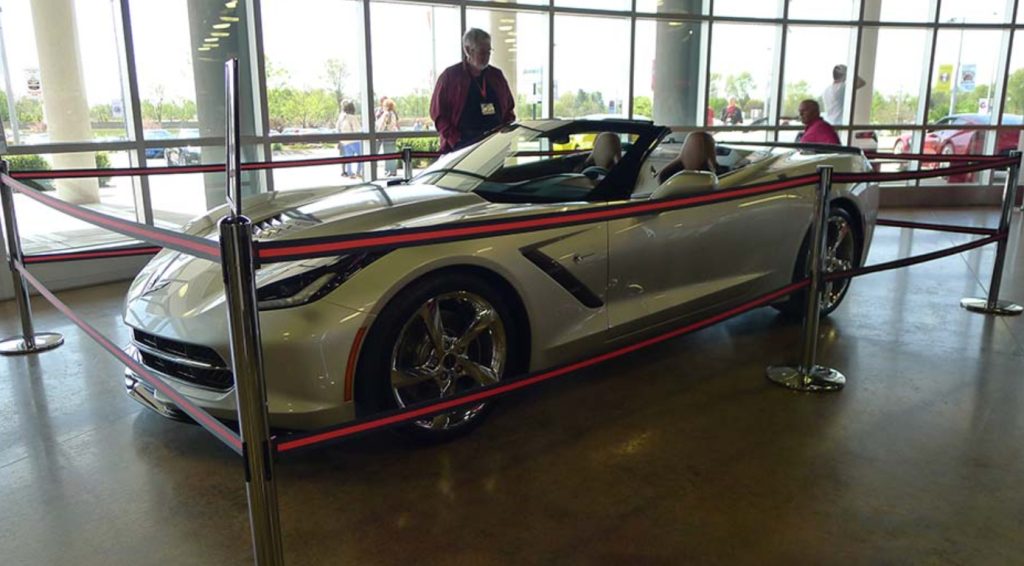 Although the Atlantic Design Package model introduced at the 2013 SEMA show came finished in Blade Silver paint with a Brownstone interior, customers were able to order the Atlantic design package (RPO ATI) in any of the available colors for the 2015 model year. The package cost an additional $6,350.  Just 17 examples of the Atlantic Design Package were ordered, which makes cars equipped with this option an exceedingly rare find today.
The Pacific Design Package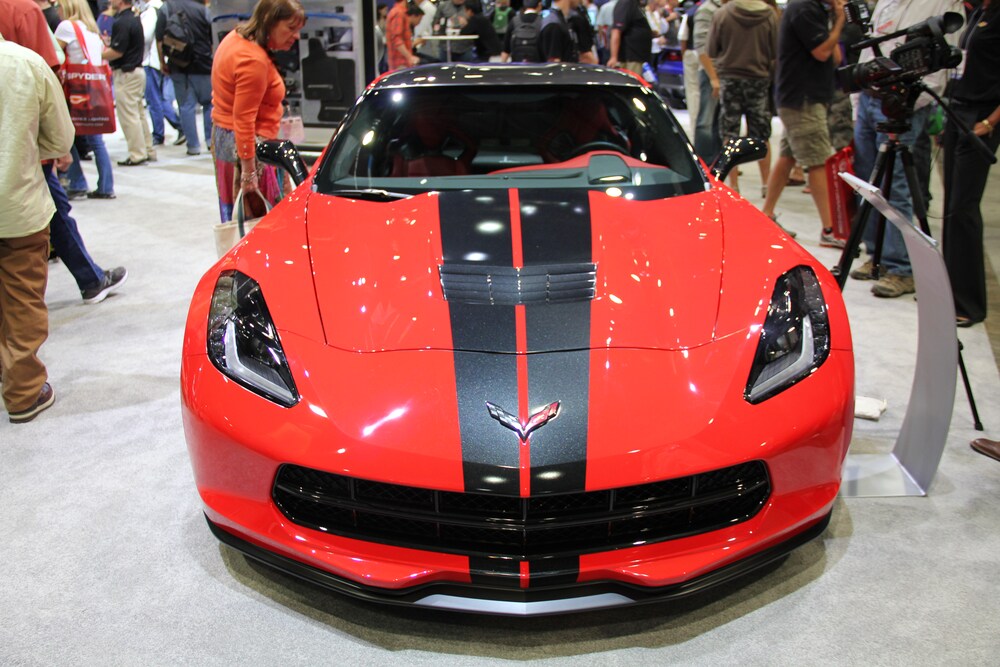 At the other end of the spectrum was the aggressively styled Pacific Design Package. As described by General Motors, the 2015 Corvette Stingray Pacific Design Package "(was) inspired by West Coast drivers who attend weekend track events." This track focused Stingray was offered exclusively as a Z51-equipped coupe, once more limited to 2LT or 3LT trims, a more limited array of color choices, and came equipped with the following equipment and options:
Color choices of Torch Red, Black, Arctic White, Blade Silver and Shark Gray – the last of which was a new color for the 2015 model year
Satin black full-length racing stripes
Satin black Z51 wheels with red stripe and Stingray center caps
"CFZ" carbon fiber ground effects package and a visible carbon fiber roof panel
A Carbon Flash rear spoiler, outside mirrors and exterior badges
Red brake calipers
Competition Sport Seats in red or black
Carbon fiber interior trim, Stingray sill plates and Stingray floor mats
Customer splash guards and rear license plate frame
A gray indoor car cover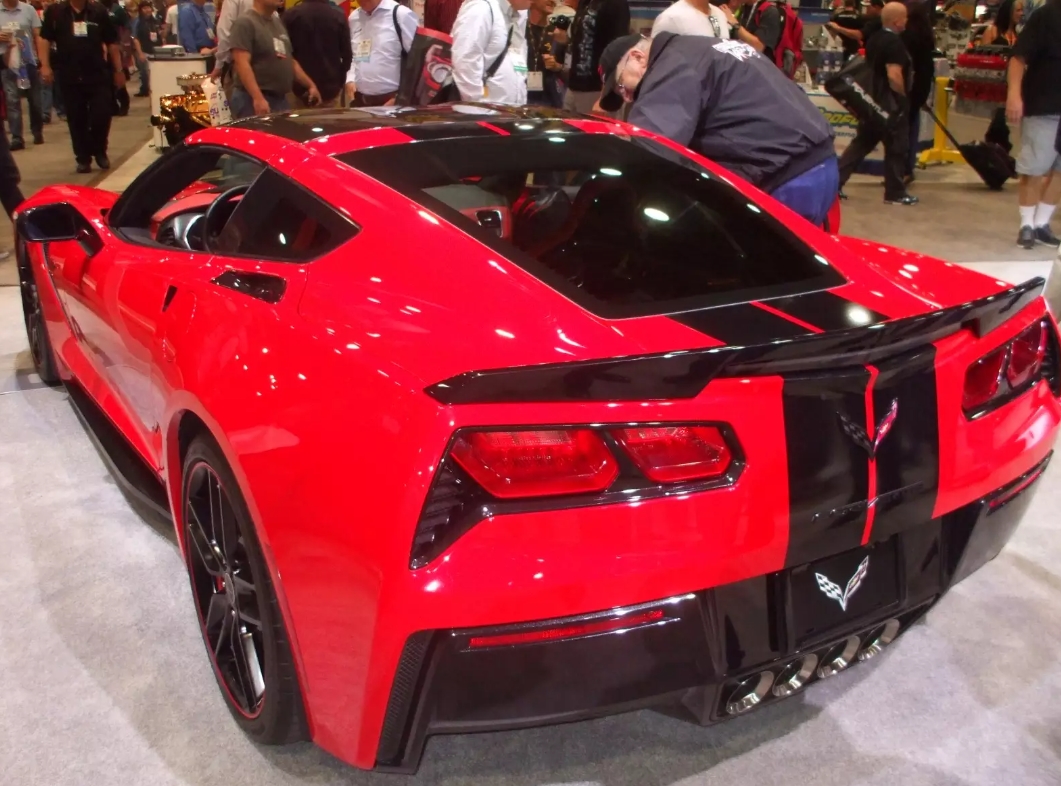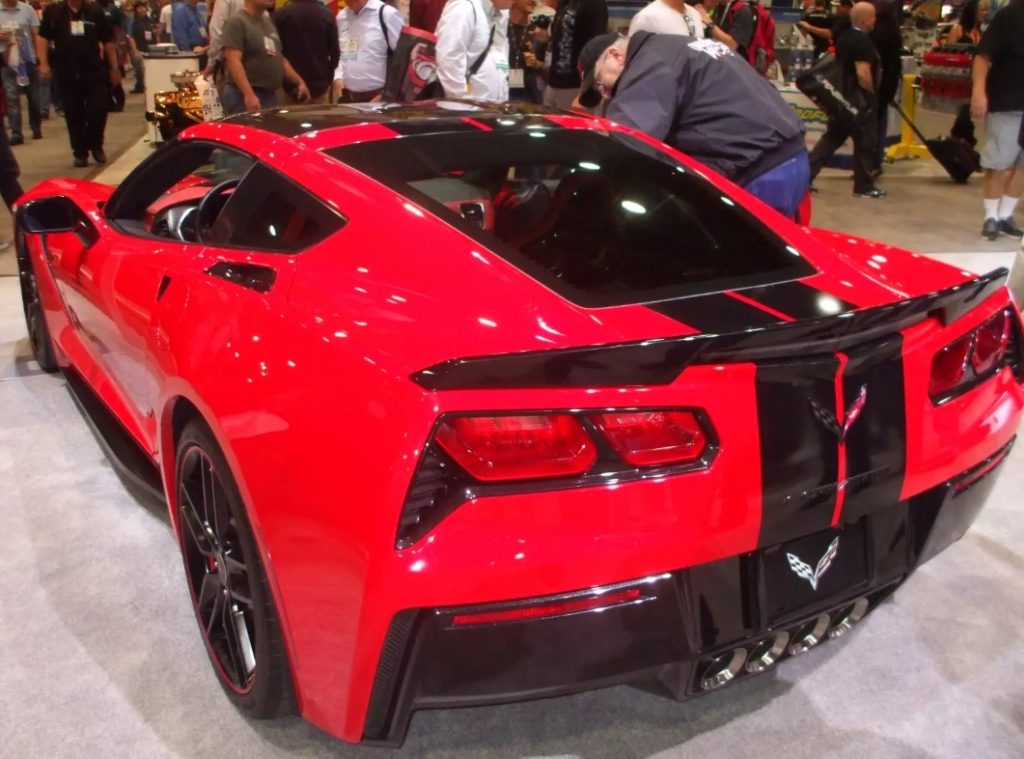 Needless to say, the Pacific Design Package (RPO PFI) appealed to consuemrs who longed to get their Corvettes out on the racetrack for HPDE and autocross events.  Of course, performance came at a cost, and consumers who ordered the Pacific Design Package paid an additional $7090 for their cars to be so equipped.  A total of 97 Pacific Design Package Corvettes were ordered in 2015, though many of the options offered on this package were purchased individually, or in varying combinations, by a large number of consumers.
A total of 13,523 Z51 equipped Corvette Stingrays (coupes and convertibles) were sold during the 2015 model year.
Sweetening the Deal
Although available on all 2015 models, Chevrolet introduced Corvette's new Performance Data Recorder on the Atlantic and Pacific models, as well as an all-new, eight-speed, automatic transmission.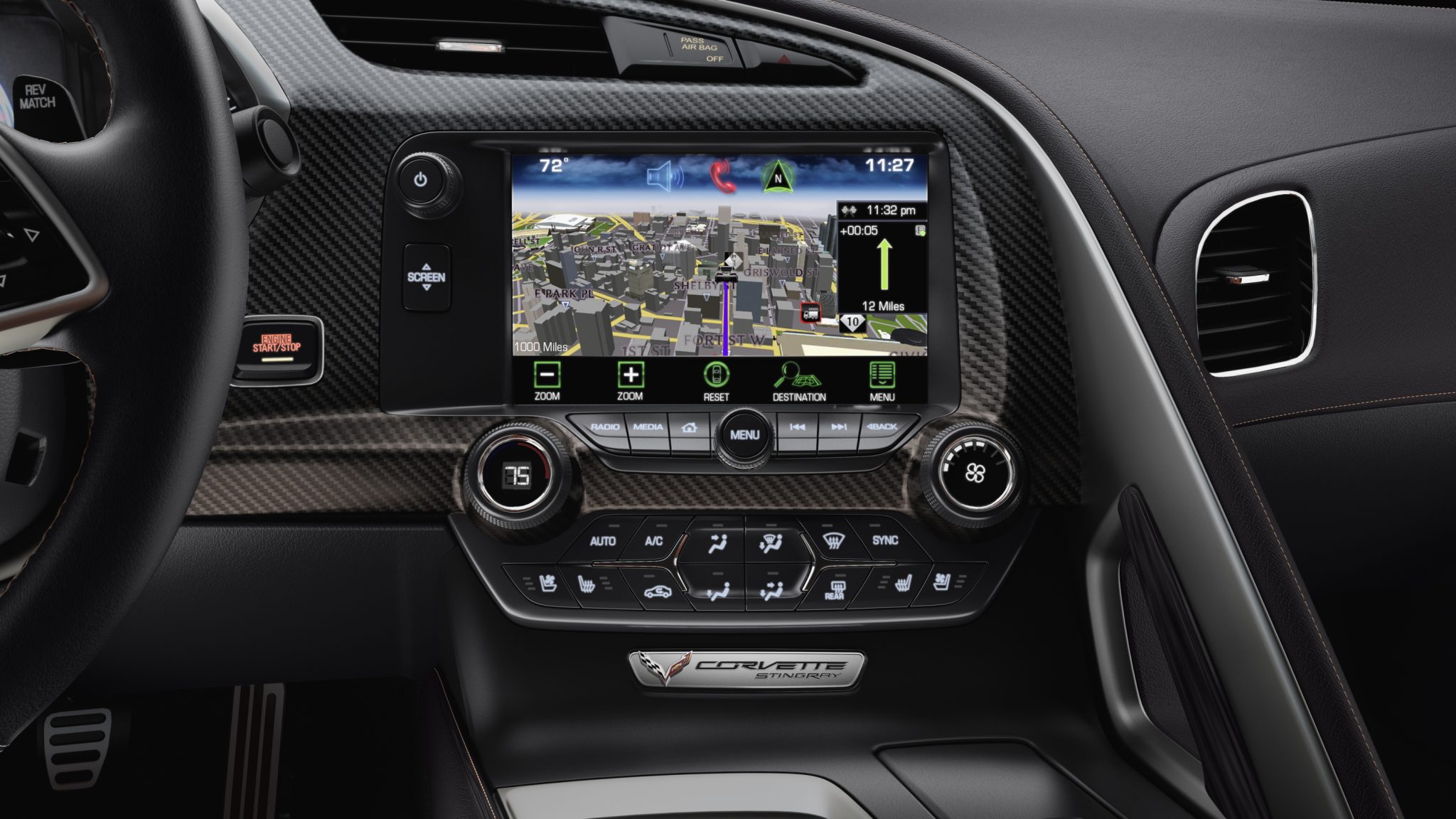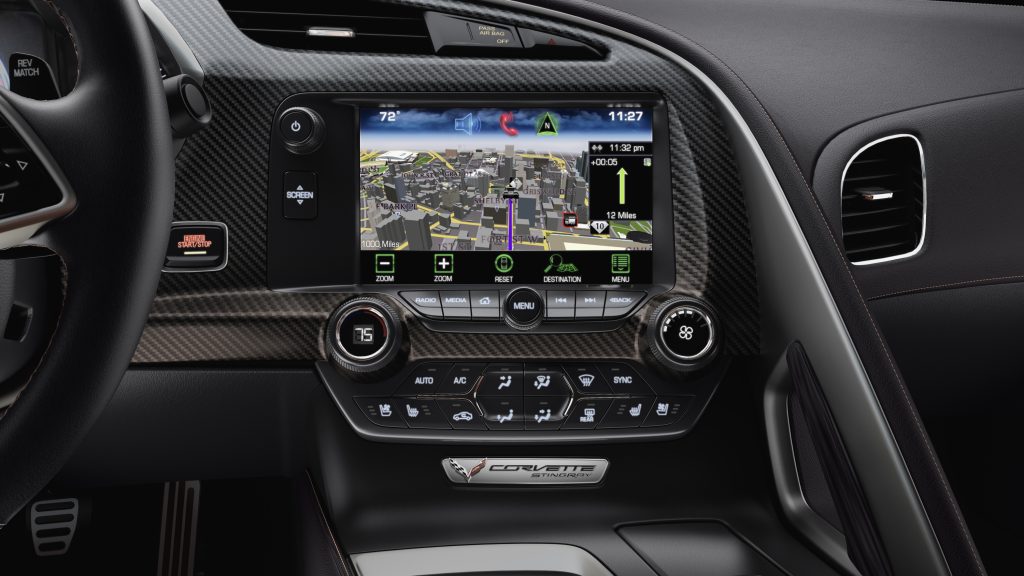 The Performance Data Recorder allowed owners the ability to record and share video captured by them during assorted driving and track events. It included a variety of overlays including professional telemetry data related to acceleration, braking, G-force, wheel slip, and more. Utilizing a high-definition camera built into the car's interior rearview mirror assembly, the HD video could be downloaded and analyed to improve driver performance and lap times.
The new, eight-speed, paddle-shift controllable, automatic transmission was developed to provide drivers with "world-class shift times that rival(ed) the best dual-clutch designs, and (was) expected to contribute up to 5-percent greater efficency, when compared to the previous six-speed automatic."